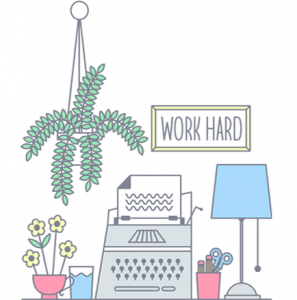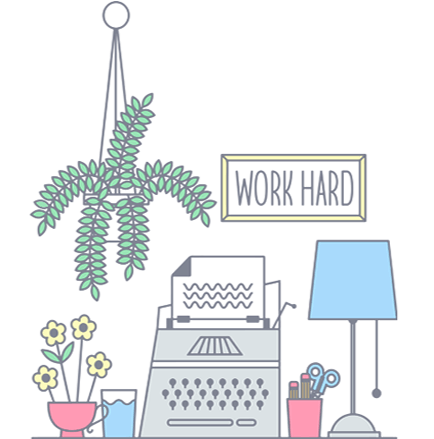 Compare Income Protection Providers
We have created a range of useful product pages and comparison tools to help make your life easier when it comes to finding out about income protection products.

Our aim is simply to ensure you have all the available information when making a decision as to which income protection product best fits your needs.
Samantha Haffenden-Angear
Independent Protection Expert at Drewberry
Below is an overview of all the key policy factors and things to consider when setting up your income protection insurance policy. You can then use the menu bar above to select insurers and find out more about their individual Income Protection policies.
Compare Top 10 UK
Protection
Insurers

Takes approx. 60 seconds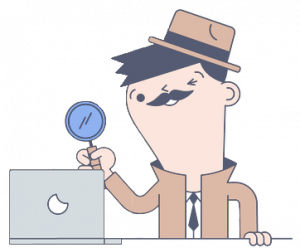 Key Income Protection Policy Factors
One size doesn't fit all when it comes to Income Protection. You will need to look carefully at the different policies and options available to find one that matches your needs and circumstances.
Income Protection Terms Explained
Underwriting
Definition: Analysis performed by insurers to price your policy and decide your level of cover.
What to look for: Full Medical Underwriting is the most reliable type of underwriting. It involves insurers collecting all of your information at the start of your policy and informing you from the start what you are covered for.
---
Definition: The regular payments you make to insurers in exchange for your policy.
What to look for: There are different types of premiums to look out for. The type of premium you choose will depend on your personal circumstances.
| | | |
| --- | --- | --- |
| | | |
| Guaranteed | Age Banded | Reviewable |
| Premiums stay the same throughout the term of the policy. | Premiums are increased either by a fixed or reviewable percentage each year as you age. | Premiums are reviewed regularly and increased depending on both your situation and the insurer's. |
---
Benefit Amount
Definition: The amount of income you are entitled to when you claim.
What to look for: Income Protection benefits are based on a percentage of your income, with the average benefit being 50-65% of your earnings.
---
Definition: The terms you have to meet in order to be entitled to your payout.
What to look for: 'Own Occupation' is the best definition of incapacity because it allows you to claim on your policy as long as you are unable to perform necessary tasks in your own occupation.
Other definitions of incapacity, 'Suited Occupation' and 'Any Occupation', won't allow you to claim if you are still capable of working in a job you are suited for or any job available, respectively.
| | | |
| --- | --- | --- |
| | | |
| Own Occupation | Suited Occupation | Any Occupation |
| Claim if you are unable to work in your own occupation. | Claim if you are unable to work in any occupation you are qualified for. | Claim only if you are completely incapable of working. |
---
Definition: The amount of time you need to spend out of work before you can start claiming benefits.
What to look for: Day 1 cover is the shortest deferred period and entitles you to benefits from your policy from the first day of your incapacity (backdated to day 1 after three days of incapacity). Longer deferred periods, on the other hand, can save significant sums on your policy and range from 4 weeks to a whole year.

A simple policy well explained good impartial advice and knowledge done with a smile! Many thanks.
Martin Johnson
24/04/2019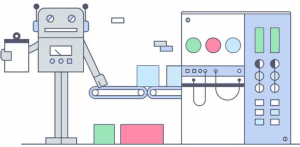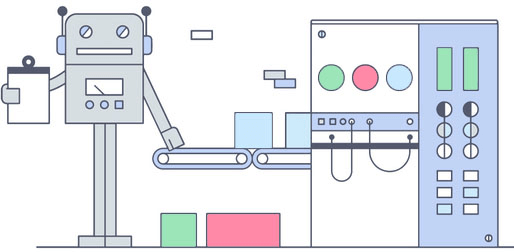 Comparing Income Protection Providers
| | |
| --- | --- |
| | Aviva is one of the largest insurers in the UK with origins that can be traced back all the way to 1797.  With their Income Protection policy they offer a maximum benefit of 55% of your earnings to a maximum cease age of 70. They also include cover specifically for fractures and additional support services. |
| | Legal & General are a highly recognised provider of financial services in the UK. Founded in 1836, they now have as many as 10 million customers worldwide and offer both short-term and long-term options for their Income Protection policies. In 2015, their Income Protection won a COVER Excellence award. They offer to cover up to 60% of your earnings up to your 70th birthday. |
| | Cirencester Friendly is the 8th largest Income Protection provider in the UK and have been providing protection products since 1889. Today, they have over 36,000 members and have won several awards for their Income Protection and customer service. Their Income Protection covers as much as 65% of your earnings and offers Day 1 cover. |
| | British Friendly were founded in 1902 to provide sickness benefits for travellers. They are a friendly society with more than 14,000 members. British Friendly are known for having some of the highest claims payout rates out of the top insurers and in 2016 were awarded 5 starts by Defaqto. Their Income Protection offers cover up to the lower of 70% of your pre-tax earnings or £45,000 per year. |
| | Liverpool Victoria offer a range of products to protect your earnings, including standard Income Protection, Budget Income Protection and Personal Sick Pay. They have over 5.8 million customers as well as 1.1 million members who weigh in on important matters within the Friendly Society. Liverpool Victoria can cover as much as 60% of your income with their Income Protection policy. |
| | Founded in 1861, Royal London began as a friendly society before becoming a mutual society in 1908. Royal London initially owned and operated various brands, including Bright Grey and Scottish Provident, before uniting them under the Royal London name in 2015. Today, the Royal London brand is one of the most recognisable amongst the top UK insurance providers. They offer cover up to £250k per year and guarantee a benefit of up to £1,500 per month. |
| | Despite being one of the youngest providers of Income Protection, founded in 2007, they have grown to become one of the UK's top protection companies. In addition, Vitality were the first insurance provider to award their customers for health living with their Vitality Plus programme. Their comprehensive policies can cover as much as 60% of your earnings with an unlimited claim duration. |

The insurer you choose can be just as important as the policy. The right insurer will have your best interest at heart and offer support when you need it most.
Will Martin
Independent Protection Expert
What do the Best Income Protection Providers Offer?
Definition: How often insurers pay out when customers try to claim.
What to look for: Insurers that publish their payout rates show their commitment to transparency, while consistently high payout rates show a dedication to customers.
---
Additional Benefits & Services
Definition: Supportive services and rewards that insurers offer policyholders at no extra cost.
What to look for: Look for services and rewards that you will benefit from and actually use. Consider benefits like Vitality's 'Wellness Optimiser' programme or AIG's 'Best Doctor' services as examples of the sort of valuable additional benefits that come as standard with certain providers' policies.
Insurer Claims Statistics
When choosing our personal protection we want to know it is going to pay out when we need it to.
By choosing a product or specific insurer from the menu below you will be able to view the claims payout rates for all of the main UK insurers for income protection, life insurance and critical illness insurance.
Insurer
2015
Percentage of Successful Claims
2016
Percentage of Successful Claims
2017
Percentage of Successful Claims
Critical Illness Insurance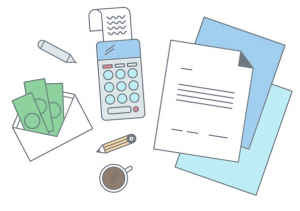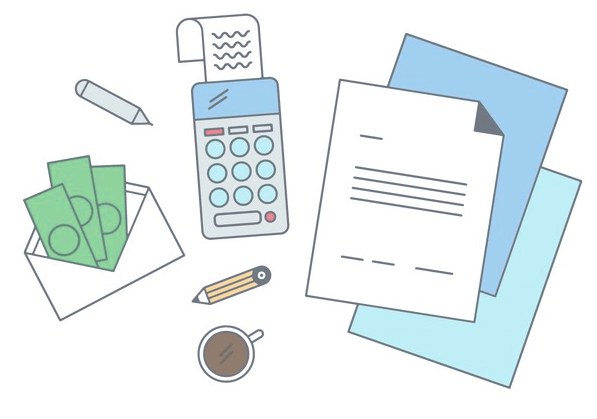 Applying for Income Protection Insurance
Not all of the policies we have reviewed can be purchased directly from the insurer. Some can only be applied for through a financial adviser, like Drewberry.
How do Income Protection Policies Work?
You become injured or ill and can't work.

You need to take time off work to recover.

You make a claim with your insurer, supplying evidence of your condition and a completed claims form.

After your set deferred period, your insurer will begin sending you monthly benefits.

Continue receiving benefits until you return to work or reach the end of your claims period.
How do I Apply for Income Protection?
Identify what you want from your policy and how much cover you need.

Review your available policy options and decide which are the best for you.

Either collect and compare quotes from every insurer to find the best policy or, alternatively, enlist an expert such as one of the team at Drewberry to do all the legwork for you.

Provide the necessary information to apply, including age, occupation, salary, and smoker status and answer a series of medical questions.

Review the policy offer you have been given and, if you're happy, finalise your application.

At Drewberry, our financial advisers are experts at comparing Income Protection policies and helping our clients find cover that's right for them.
If you need help finding and applying for an Income Protection policy, don't hesitate to get in touch on 01273646484.
Samantha Haffenden-Angear
Independent Protection Expert at Drewberry
Compare Top 10 UK
Protection
Insurers

Takes approx. 60 seconds
Frequently Asked Income Protection Insurance Questions
I'm thinking about taking out an Income Protection policy. I can't seem to find any information...
I'm looking for some kind of insurance to cover illness or injury. Do you offer this type...
I have been doing some research online for an income protection plan but don't know whether it...
I earn £26,000 gross income per annum with up to £5,000 (non-guaranteed) bonuses per annum. I work...