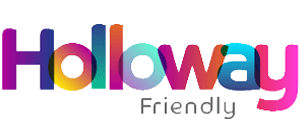 Holloway Friendly Income Protection
Holloway Friendly Income Protection
Founded
1880
Company Type
Friendly Society
Company Overview
Holloway Friendly is an Income Protection provider and Friendly society founded by the original inventor of Income Protection Insurance, George Holloway.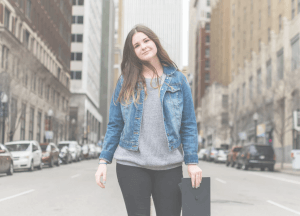 The society, originally known as The Original Holloway friendly Society Limited, was the first to offer disability insurance in the UK.
Since being founded in Gloucester in 1880, the Friendly society has continued to grow and provide a wider range of protection products to UK consumers.
In 2017, Holloway Friendly paid out for 96% of Income Protection claims, making one of the top insurers with consistently high Income Protection claims statistics.



Get 2 Months FREE Cover
By reaching this page you are eligible for two months FREE cover when you set-up your new Income Protection policy.
Simply fill in the form on this page to apply your two months free discount and get your instant quotes or call us on 02084327333 and state the code VC2MF.
Compare Top 10 UK
Protection
Insurers

Takes approx. 60 seconds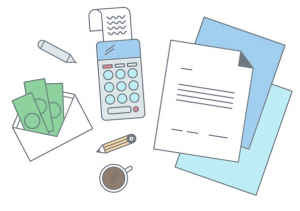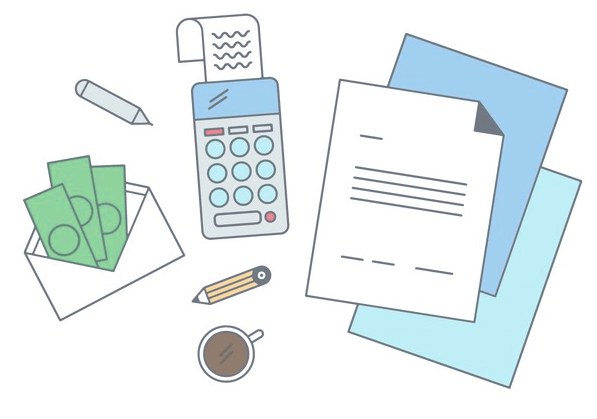 Holloway Friendly Overview
Holloway Friendly offer several types of additional benefits when claiming Income Protection to help you get back on your feet faster.
Unlike other income protection providers who offer monthly benefits, Holloway friendly pay out twice-monthly benefits.
All of Holloway Friendly's Income Protection policies use an 'Own Occupation' definition of incapacity.
Waiver of premium is available on both policies, but will only commence after your deferred period.
If you have any hazardous hobbies or activities that you regularly take part in, you can choose whether you want to exclude them from your cover to avoid increasing the cost of your policy.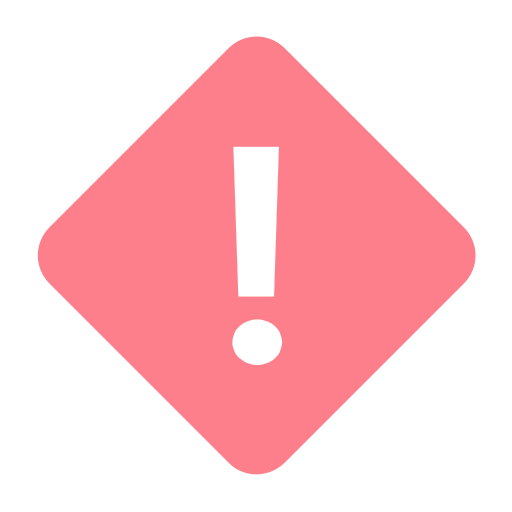 Holloway Friendly offer only age-banded premiums, which means that your premiums will increase on a yearly basis to match your age.
Need Help? Start Live Chat with our Experts

Neil
Pensions Advice

Robert
Income Protection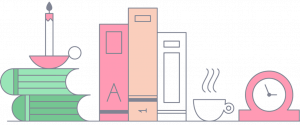 Holloway Friendly Policy Conditions
Overview of Key Policy Details

Short-Term Protection

Pure Protection

Policy Type

Income Protection

Premium Type

Guaranteed Age-Banded

Maximum Claim Duration

1 year / 2 years

Until end of term

Incapacity Definition

Own Occupation

Deferred Period

1 week / 4 weeks / 8 weeks / 13 weeks / 26 weeks

Day 1 / 1 week / 4 weeks / 8 weeks / 13 weeks / 26 weeks / 52 weeks

Indexation

Optional
(maximum increase 10% per year)

Waiver of Premium

Yes

Maximum Cover

60% of pretax salary
(maximum salary £100,000 per year)

Minimum Entry Age

18 years of age

Maximum Entry Age

59 years of age

Minimum Policy Term

5 years

Maximum Cease Age

70 years of age

Policy Exclusions

Unemployment not as the result of an injury, accident or illness.
We have taken care to ensure that the information on this Drewberry owned website is accurate. However we can give no guarantee as to the accuracy of the content of the site. We accept no liability for any losses whether direct or indirect arising from errors on our part.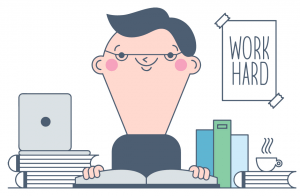 Drewberry's Holloway Friendly Review
Holloway Friendly offer Purely Income Protection as a standard policy and Short-term Income Protection for people who want something less expensive.
Key Comparison Points
Holloway Friendly can insure yearly salaries of up to £100,000 and offer 60% of your salary as cover.
A waiver of premium rider is included automatically with all Income Protection policies. After your deferred period has ended, Holloway Friendly will begin refunding any premium payments you make while you are claiming for incapacity.
Holloway Friendly Income Protection policies offer only guaranteed age-banded premiums. This means that your premiums will increase each year but will remain loyal to their rate table. These types of premiums are better than reviewable premiums, but not necessarily better than guaranteed level premiums which stay the same for your entire policy's life.
Income Protection policies from Holloway Friendly are flexible in terms of cover and you can choose to increase your benefit at any time provided there is a minimum of 5 years left on your policy. However, Holloway Friendly do not offer a guaranteed insurability option, so you may be subject to an assessment of your health and earnings if you want to increase your insurance cover.
Additional Benefits
Medical Expenses Benefit
While you are claiming your Income Protection benefits for health reasons, you can apply for a lump sum to put towards your medical funds if their Chief Medical Officer and your doctor think that it will help with your recovery.
Rehabilitation Benefit
If you are not fully recovered but return to work on a part-time basis or in a reduced role that offers a lower salary, you can claims support in the form of partial benefit payments. You can claim these partial payments for up to 52 weeks to cover the difference between your original and current salary.
Proportionate Benefit
If you are claiming Income Protection benefits but cannot return to your original pre-incapacity occupation, you may decide to retrain for a new role that you are capable of, which may pay a lower salary. If you choose to train for a new, lower-paid role, you can apply for a proportionate benefit. You can claim partial payments of your Income Protection benefits for up to 52 weeks to cover the difference between your pre-incapacity salary and your new salary.
Terminal Illness Benefit
If you are diagnosed with a terminal illness where life expectancy is less than 12 months during the life of your Holloway Friendly Income Protection plan, you can claim a terminal illness benefit. You will immediately be paid a lump sum equal to six months' worth of Income Protection benefits, regardless of whether you are already claiming benefits.
Member Assistance Programme
As a member of Holloway Friendly, you will have access to their member assistance programme, which is provided by Care First. This programme offers over-the-phone counselling services and advice from specialists on topics such as employment, health, and consumer rights. You can use this service any time by contacting their 24 hour phone line and you do not have to be claiming in order to use the service.
Career Break
If you decide to take a break in your career, you can take a break from paying your Income Protection premiums while you are not working. You can use this benefit for a maximum total of 24 months during the life of your policy.
Financial Strength
In 2016, Holloway Friendly's investment income, excluding gains, increased by £33,000 to £1.22 million. Its overall net investment return that year was roughly £2.4 million and the society's total funds also increased by £3.5 million during the year to just over £52 million.

Provided excellent, in-depth advice on the income protection market and researched the market thoroughly to find cover which suited my needs.
Chris Wade
18/03/2019
Holloway Friendly Income Protection: FAQs
We aim to know the policies we advise on inside out and back to front. Below, we have answered a couple of commonly asked questions with regards to the policy coverage of Holloway Friendly's Income Protection.
If you need any further help, please do not hesitate to call us on 01273646484.
Sam Barr-Worsfold
Independent Insurance Expert at Drewberry
Q. Can I claim for the same cause of incapacity more than once?
A. Yes. There is no limit to the amount of times that you can claim on your policy. Provided the condition was not pre-existing when you took out your policy and was not specifically excluded from your cover, you can claim for it as many times as you need. If the same condition resurfaces within 6 months of returning to work after claiming for the condition, Holloway Friendly will waive your deferment period and allow you to start claiming right away.
---
Q. Can I claim Income Protection if I go overseas?
A. Yes. Any valid claim that you make will be approved and paid providing that you are a permanent or temporary resident of any of the following countries in addition to the UK –
Andorra; Australia; Austria; Belgium; Canada; Cyprus; Denmark; Finland; France; Germany; Gibraltar; Greece; Iceland; Italy; Liechtenstein; Luxembourg; Malta; Monaco; Netherlands; New Zealand; Norway; Portugal; Republic of Ireland; San Marino; Spain; Sweden; Switzerland; and the USA.
---
Q. Are there any circumstances where a claim I make will not be paid?
A. As long as you read through the terms of your policy carefully, there is little reason to worry that your claim will not be paid. There are some cases where you will not be able to claim Income Protection benefits, however, which you will need to be aware of:
During the chosen deferred period of your policy
Your incapacity is related to a pre-existing condition which you did not properly disclosed when you took out your plan
Your premium payments are not up to date
You did not receive an income prior to your injury or illness
Your injury or illness has not resulted in loss of income
You were unemployed at the time of the claim.
Compare Top 10 UK
Protection
Insurers

Takes approx. 60 seconds
Frequently Asked Income Protection Insurance Questions
I'm considering taking out Income protection and was wondering if I was to have an accident whilst...
I'm a 27 year old woman and have a family history of cancer. I'm hoping to be able to get...
Can an income protection insurer increase my premiums over time? I am worried that the premiums might...
I'm considering taking out income protection, does this work in the same way as other types of...