Why Executive Income Protection?
Executive Income Protection is designed to provide a monthly income should you be unable to work due to accident or sickness.
Cover both the executives' salary and dividends with a specialist income protection plan provided and paid for by the company.
Income Protection is the one protection policy every working adult should consider. Which? Money 2013
What is it for?
What Does Executive Income Protection Cover?
Accident & Sickness
An executive policy will provide you with a monthly benefit if you are too sick or too badly injured to work. Unlike some other types of policy, Income Protection is not limited to a strict list of medical conditions.
Most insurers have no standard exclusions, which means that as long as a medical professional deems you unfit to work, you can begin claiming benefits. This makes Income Protection the most comprehensive form of accident and sickness protection available.
Dividend Income Protection
It is important to note that many business owners and executives receive the majority of their pay in the form of dividends. A good executive sickness insurance policy will be able to protect both PAYE salary and dividend payments.
What does it cover?
How Does Executive Income Insurance Work?
Stage 1:
The policy holder ceases working due to an accident or sickness which prevents them from carrying out their job role.
Stage 2:
A claim is made with the insurer (a letter from the policyholder's doctor will be needed as well as a completed claims form)
Stage 3:
After the agreed upon deferred period, the insurer will begin paying a monthly benefit to the company, which will then be paid forward to the incapacitated person.
Stage 4:
The policy will continue to pay out until the policyholder returns to work, they reach the limit of their claim duration, they retire, they reach the agreed upon cease age, or they leave the company.
How does it work?
Do I Need Executive Sick Pay Insurance?
Given the risk of incapacity, Executive Income Protection is an extremely valued employee benefit and acts an important means of staff retention and attraction.
The Incapacity Risk:
14.7% of the over-55s said that they'd been out of work for at least 6 months at some point during their careers – Drewberry Protection Survey 2018
The Consequences:
With Employment and Support Allowance of only £73.10 per week, someone relying solely on this benefit to sustain their outgoings if they were ill or injured could face significant financial hardship.
Providing such a benefit for key employees ensures they can continue to meet their essential monthly outgoings if they were unable to work due to illness or injury
Do I need cover?
Your Key Options
Choose your level of cover
Income Protection policies for executives can cover up to 80% of an gross income. As these policies are paid for by the business, it is important to note that the beneficiary would need to pay income tax on any benefit received.
That's why you can protect up to 80% of your income rather than a lower maximum for personal plans, to take into account the fact that tax will be deducted in a claim.
Choose your deferred period
This is the length of time you would need to be off work before the policy starts paying out. For personal plans this can be set as short as 1 day; for Executive Cover the shortest deferred period is 4 weeks.
However, it's important to realise that shorter deferral periods on an executive plan are often more expensive than they would be on a personal plan.
What are my options?
Compare Top 10 UK
Protection
Insurers

Takes approx. 60 seconds
This Guide…

Written by:
Andrew Jenkinson
Director at Drewberry
⏰  10 min read
What is Executive Income Protection?
Executive Income Protection Insurance is a company paid and owned accident and sickness insurance plan that pays a monthly benefit to the business should the executive or director be unable to work due to illness or injury.
Any claim can be used to cover sick pay or fund other business costs that arise as a result of the individual being unable to work.
An executive policy can allow you to cover up to 80% of the individual's gross income, this includes salary, dividends and can even include pension contributions. It is important to note that as any benefit is paid to the business tax free it will be subject to tax as it is used to cover the individuals loss of earnings.

A simple policy well explained good impartial advice and knowledge done with a smile! Many thanks.
Martin Johnson
24/04/2019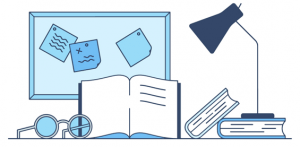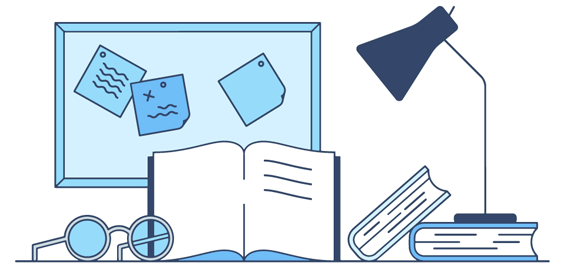 How Does Income Protection for Executives Work?
Income Protection Insurance is designed to pay out monthly benefits to help support policyholders who are too ill or injured to continue working.
These benefits cover a percentage of a person's pre-tax earnings to help them cover essential bills and everyday expenses while they are recovering.
Executive Income Protection is a variant of this type of insurance. The difference is that rather than the policyholder buying the insurance for themselves, the policy is paid for by the company.
Most Executive Insurance policies involve company owners purchasing policies for themselves through their business. However, it's possible for employers (especially small business owners where there aren't enough staff for a group income protection scheme) to arrange policies for valuable employees that play vital roles within the business.


Paying a sickness claim…
When the insured person on an Executive Income Protection plan is unable to work, they'll usually have to provide a doctors note to serve as evidence of their incapacity along with a completed claims form.
On approval of the claim, the insurance company will pay out the person's entitled monthly benefits to the company. The business then distributes this via PAYE to the insured person, which is where the tax on the benefit comes in.
The person covered can continue receiving these payments until they have fully recovered or until they reach the agreed upon maximum duration of the policy's pay out period.

With this type of plan it is also possible to select options where the insurer would  cover Employer National Insurance Contributions (NICs) and Employer Pension Contributions, thus removing other ongoing financial outlays for an incapacitated executive.
Ciaran King
Independent Protection Expert at Drewberry
Need Help? Start Live Chat with our Experts

Neil
Pensions Advice

Robert
Income Protection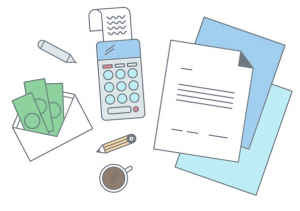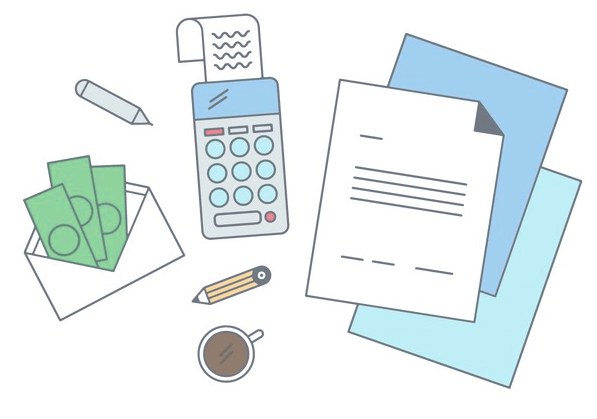 Get the Best Executive Income Protection Options
The Right Definition of 'Incapacity'
There are different ways in which insurers define 'incapacity' that affect when you will be able to claim on your policy and for how long you may be able to claim for.
Own occupation cover means the policyholder will be able to make a claim as long as they are incapable of carrying out their role in their current occupation. This is the best definition available and the one you should keep your eye out for.
Other definitions, like 'suited occupation' or 'any occupation', may not cover you if you are capable of working in an occupation other than your own.
The Right Level of Cover
Personal Income Protection policies allow you typically to insure between 50% and 70% of your annual pre-tax income. Executive Income Protection policy can cover up to 80% of your gross earnings (including dividends) because the benefit will be taxed in a claim.
However, business owners purchasing a policy for themselves cannot insure their turnover – only what they draw down from their company as salary.
The right level of cover is one that can cover all of your important expenditure. It's important to consider this carefully so you're not over-insuring yourself, which pushes up the cost of the policy.
To find the right level of cover, calculate your average monthly expenditure and how much of your usual salary you would need to cover these essential costs. As advisers, we help clients with this exercise all the time.
The Length of Your Policy's Payout Term
When a policy is set up, a cease age is decided on which usually aligns with the person's desired or expected retirement age. Policyholders will be able to claim on their policy as many times as they need to until they reach this age, which is when the policy will end.
However, because the policy is technically owned by the company, you will typically only be qualified for cover while they are in service to the company. If a policyholder decides to leave the company, their Executive Income Protection cover will end.
The right cease age for your policy is one that takes into consideration your future goals and desired retirement.
As soon as you retire your policy will end, so setting your cease age older than your retirement may mean that you are needlessly paying more for your policy. You can reduce the cost of your policy by setting the cease age lower, but be aware that your are more likely to need to claim on an Executive Income Protection policy as you get older.
When Your Policy Will End
A short-term protection policy will pay out for a maximum of 1, 2 or 5 years per claim, but you can claim as many times as you need to until your policy ends at its cease age. If you are looking for a highly comprehensive policy, on the other hand, you can choose long-term cover, which will pay out for as long as you need to.
If you have an accident or illness that prevents you from working altogether, you can keep claiming on a long-term Executive Income Protection policy right up until your retirement age or your chosen cease age.
How Soon You Can Receive Your Benefit
One of the adjustable elements of your policy is your 'deferred period'. A deferred period is a length of time that you would need to be out of work for in order to begin receiving your insurance benefits. The options available to you will be dependent on the insurer you choose,
The longer you set your deferred period, the less you pay for your cover, which means that there is a good opportunity here to save money on your policy. If you are entitled to sick pay, then you should set your policy to pay out after your sick pay ends as you will not be able to receive sick pay insurance benefits while you are receiving income from anywhere else.

The options you choose when taking out your income insurance will have a considerable impact on the cost and the cover provided. The more comprehensive the policy's cover is, the more the company will be paying in premiums.
Michael Barrow
Independent Protection Expert at Drewberry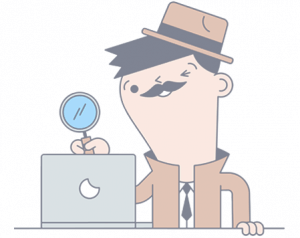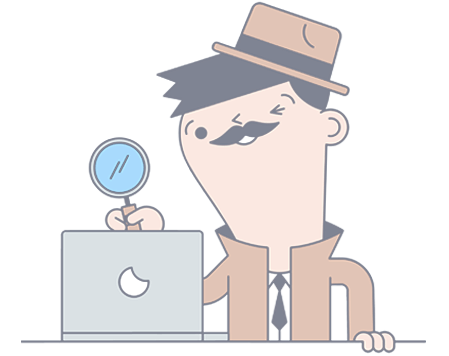 Compare Executive Income Protection Quotes
Most providers offer their own unique rewards and benefits with Income Protection policies for you to consider when comparing quotes.
Specialised Income Protection Policies for Executives

Policies cover up to 75% of gross earnings, pension contributions and National Insurance contributions. Benefits are capped at £160,000 per year.
Maximum age to apply if 59 years old.
Choose a deferred period of 4, 8, 13, 26, or 52 weeks.
Aegon's health Assured service offers impartial and confidential help and support to policyholders and their family for a range of different issues.

Policies cover up to 80% of gross earnings, pension contributions and National Insurance contributions. Benefits are capped at £300,000 per year.
Maximum age at application: 64 years old.
Choose a deferred period of 4, 8, 13, 26, or 52 weeks
Unum policies to LifeWorks Assistant Services, which provides policyholders with legal advice, counselling services and online CBT sessions.

Standard Personal Policies for Executives

Policies cover up to 55% of gross earnings. Benefits are capped at £240,000 per year.
Maximum age to apply if 59 years old.
Choose a deferred period of 4, 8, 13, 26, 52, or 104 weeks.
Aviva offer optional Global Treatment, covering the cost of certain treatments overseas worth up to £1 million.

Policies cover up to 60% of gross earnings. Benefits are capped at £150,000 per year.
Maximum age to apply if 59 years old.
Choose a deferred period of 1, 2, 3, 6, or 12 months.
LV Doctor Services allow you to renew prescriptions and speak to medical specialists via phone or specially provided app.

Policies cover up to 60% of gross earnings. Benefits are capped at £16,666 per month.
Maximum age to apply if 59 years old.
Choose a deferred period of 1 week, 1 month, 3 months, 6 months, or 12 months.
Vitality Plus can be added to any core protection product so that policyholders may earn points through exercise and healthy living. This programme gives you discounted gym memberships, fitness products, holidays, and even lower premiums.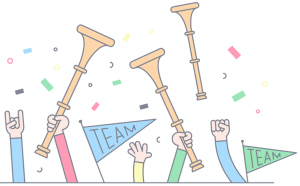 How to Set Up a Business Income Protection Policy
Executive Income Protection offers highly comprehensive cover for professionals. It's not available from every UK Income Protection provider and cannot normally be applied for directly from an insurer.

If you are interested in applying for a policy, you will first need to speak to a financial adviser who will set up your policy for you and help you make the right cover decisions.
To get started on your application, feel free to call us on 01273646484.
Robert Harvey
Independent Protection Expert at Drewberry
Setting Up Executive Sickness Insurance Cover
Step 1:
Give us a call on 02084327333 to provide specific information about what you want to achieve and details of the the person to be insured, such as their age, earnings, occupation, and any health considerations.
Step 2:
We can talk through your options and some of the key things you should consider before taking out cover. When we have a goo understanding of what you want we can go ahead and research and compare the entire UK market to find you the most cost effective insurer quotes. The cost of a policy will vary depending on certain decisions, including the following:
The level of cover to be offered, which typically ranges from 50% to 80% of the employee's gross income;
The length of the deferred period, which is commonly set in-line with the end of any company provided sick pay;
Whether Employer National Insurance and pension contributions are to be insured;
The policy's maximum payout period, the shortest option being 1 year and the longest being until the policyholder's retirement.
Step 3:
We can discuss the quotes we have provided and answer any questions you may still have. Once you are sure you can make an informed decision and want to proceed we will run through the policy application with the person to be insured over the telephone.
Step 4:
The insurance policy provider will review the application and consider the medical information provided before making an offer of insurance and deciding on your final Executive Income Protection premiums.
How is Executive Insurance Taxed?
Given that Income Protection policies for executives are owned and paid for by the business, the company pays for the premiums. These premiums can be considered an allowable business expense against corporation tax but it is best to speak to your accountant to confirm this.
In the event of a claim, the money is paid by the insurer to the business. The company can then use these payments to cover the sick pay of the the incapacitated executive, which is usually done via the standard payment method (e.g. PAYE) and is therefore taxable.
It's important to gross up your monthly Executive Income Protection benefit to ensure that you have enough to live on after income tax has been deducted from your payout.
Because the insurance benefit has been subject to tax during this process, it doesn't constitute as a P11D or 'benefit in kind'.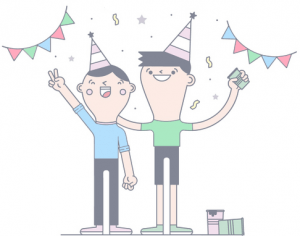 Alternatives to Executive Sickness Insurance
Executive Income Protection is often taken out by a business owner through their own company to cover themselves or sometimes to cover vital staff members. This insurance works on an individual basis: people are covered individually, so policies are usually priced individually.


This is something to be aware of if you are looking to purchase a policy for more than one person. A protection policy for one person may not cost the same as a policy for another, even if they are getting the same level of cover.
However, if a company has a minimum of five employees that they would like to provide Income Protection cover for, it is possible to set-up a Group Income Protection Scheme.
A group sick pay insurance policy would cover all the employees under one policy, providing all of them with the same level of cover. The benefit of this type of policy is that the rates tend to be lower and providing you do not exceed the free cover limit, your employees' medical history will not impact the cost of the policy.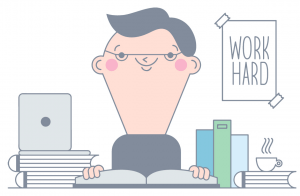 Get Expert Advice on Executive Income Protection

Our expert financial advisers can help you decide on the best course of action for both your business and your employees.
Pop us a call today on 📞 01273646484 to start looking at executive insurance quotes and setting up a company paid Income Protection policy.
Victoria Slade
Independent Protection Expert at Drewberry
Compare Top 10 UK
Protection
Insurers

Takes approx. 60 seconds
Frequently Asked Income Protection Insurance Questions
I'm looking to take out Income Protection, how soon can I...
I'm considering taking out Income Protection, does this work in the same way as other types of...
I've got Critical Illness Cover and was wondering if this includes any accidents that I might have...
I'm looking to take out Income Protection but I don't understand what is meant by the excess...