About Us
We are a team of passionate individuals who through technology and fanatical service simply want to help educate the world about the financial risks we face and how we can go about protecting them.



Who are Drewberry™?
We are a team of financial advisers based in the UK with offices in London and Brighton
We specialise in offering financial advice to individuals and corporate clients on a range of products from life insurance, income protection, health insurance, keyman insurance and employee benefits to pensions, investments and tax planning
We placed over £1 billion worth of risk with insurers for our clients in 2017
We provide advice on products from all of the major providers including Aegon, AXA, Aviva, Bupa, Friends Life, Legal & General, Liverpool Victoria, PruProtect, Old Mutual and the list goes on
We were nominated for Protection Intermediary of the Year at the Protection Review Awards in 2016, 2017 and 2018 and the Cover Excellence Awards in 2016 and 2017
Our ethos is to provide the best possible service demonstrated by the growing number of 5-star rated reviews with 98% of our clients saying they would recommend us
We are frequently quoted in leading papers such as The Independent and Financial Times with a growing reputation in the media as insurance and financial experts
Our History
Drewberry was launched in 2009 when Andrew Jenkinson and Tom Conner, our founders, recognised the opportunity for a different approach to how people in the UK bought life insurance, critical illness cover and income protection.


Back then, the web technologies employed by the insurance industry focused almost entirely on quote engines aimed at generating 'competitive' premiums. But with little or no clear product information available, those seeking cover were surrounded on all sides by acres of dense small print and industry jargon making it impossible to compare like with like.
As a result, Drewberry Insurance was born.
Empowering our clients
We build new end-user technologies from the ground up, which means we can keep the focus on client education, not product sales. This empowers our clients by helping them to make more informed decisions about what's best for their needs. All this is fuelled by our passionate team of planning experts in our London and Brighton offices, each of whom are focused on making a difference for our clients.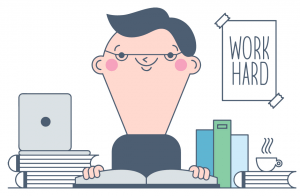 Our focus on the client – and not on the sale – helped to make us one of the fastest growing companies of our kind in the country. We have one of the top-rated personal insurance websites in the UK and a rapidly growing number of followers on both Facebook and Twitter. You'll also see that we're frequently quoted in the national press and that we have a growing reputation in the media as leading financial experts.
As a result, we were shortlisted for Small Intermediary of the Year at the Cover Excellence Awards in 2014 and for Protection Intermediary of the Year in 2015. Tom Conner, Director of Drewberry, also won 'highly commended' for the Individual Protection Adviser of the Year at the 2015 Protection Review Awards.
Our Latest Reviews

Paul Tipler
21/02/2019
Honest and friendly. Gave me the feeling that they had my best interests at heart. I went elsewhere for alternative quotes but Drewberry came out on top all round.

Robin Condliffe
12/02/2019
Victoria Slade has been consistently prompt, personable, efficient and a great communicator. It is the first time that we have had straightforward dealings with financial services since becoming qualified doctors 20 years ago. Well done!

Simon Clifford
26/02/2019
Excellent service from the Drewberry team. Highly recommended for IT contractors like me seeking whole of market advice for Income Protection.
We are rated 4.9/5 based on 2079 independent client reviews.
To read more of our
independent client reviews click here →
Our continuing mission
Our success in the insurance industry has also enabled us to build a thriving pensions and investment business based on the same tenets of empowering technology, client education and five-star service.
Today we have the expertise and technology necessary to guide our clients through every stage of their financial lives. Whether you're buying a first property, saving towards school fees or in need of legacy planning to ensure your assets pass smoothly to the next generation, Drewberry can help you make the right decisions.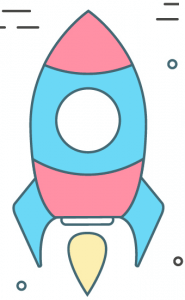 To us, it all comes down to identifying those things that are most important in your life and taking action to protect them. By helping you to build up your finances and regularly reviewing your arrangements to ensure they stay on track, we aim to build relationships with our clients that will continue throughout their lives.
We set out to provide the highest levels of customer service in our industry and, so far, our clients agree with us. As you'll see, we have more five-star reviews than virtually any other adviser in the UK with no less than 98% of our clients saying they would be happy to recommend us.
Read all our client reviews here.
What do we stand for?
Drewberry is a fast-growing UK financial adviser with offices in London and Brighton. We specialise in offering financial advice to both individuals and small companies on everything from life, health and income protection insurance to pensions, investment, tax and legacy planning. In 2015 alone we placed over £1 billion worth of risk with UK insurers and we did this by sticking to these 5 principles.

1. You Come First
We are a client focused business who always aim to put you first.

2. We're Experts
To provide you with the best advice, we need to know our stuff!

3. We're Human
We are real people with feelings who are here to help you.

4. We're Professional
Providing a 5-star service requires a professional approach to everything we do

5. We are here to Educate
We don't believe in sales, we are here to educate you so you can make informed decisions.