Why Life Insurance?
Life insurance pays out a tax free cash lump sum to be paid to your loved ones should you pass away.
Provides you with peace of mind your loved ones will be financially safe should the worst happen.
Include critical illness insurance to provide a cash lump sum should you suffer a serious illness such as cancer.
What is it for?
What does Life Insurance cover?
On Death
Should you pass away during the policy term it pays out a tax free lump sum to your loved ones so they can cover core financial commitments during such difficult times.
Terminal Illness
Many life insurance plans will payout early if you are diagnosed with less than 12 months to live.
Critical Illness Cover
Provides protection against the risk of a serious illnesses such as heart attack, cancer and stroke paying out a lump sum should you suffer anyone of 35-50 critical illnesses.
What does it cover?
How does Life Assurance work?
Stage 1:
You pass away during the life of your plan.
Stage 2:
Your family make a claim with the insurer which includes your death certificate as evidence.
Stage 3:
The insurer pays a lump sum equal to the sum assured either into trust or directly to the other policyholder if it was a joint plan.
Stage 4:
These funds can then be used by the beneficiary however they wish to ensure financial commitments are met during such difficult times.
How does it work?
Do I need Life Insurance cover?
Although life insurance is not compulsory it is worth considering this plan if you have a family and/or outstanding debt such as a mortgage or loan.
What is the risk of passing away?
Based on ONS life expectancy data (2008-10), the chances of someone passing away in the next 10 years are as follows:
| | | |
| --- | --- | --- |
| 30 years old | 40 years old | 50 years old |
| 1 in 112 | 1 in 53 | 1 in 23 |
Research from Met Life in 2012 revealed that 21% of people have suffered long term ill health during their working life so critical illness cover is a very important policy addition.
Do I need cover?
Your Key Options
1. Choose your level of cover
This can either be set to a multiple of salary or the level of debt you have outstanding and would leave to your loved ones to deal with should something happen.
2. Choose your length of cover
This is often either set to retirement or to the length of time left for any outstanding debt to ensure your loved ones can repay those debts should the worst happen.
3. Level or decreasing cover?
Level life insurance has a fixed level of cover and is used for debts such as an interest only mortgage. Decreasing life insurance is commonly used to cover a repayment mortgage as the level of cover declines over time.
What are my options?
Compare Top 10 UK
Protection
Insurers

Takes approx. 60 seconds

Honest and friendly. Gave me the feeling that they had my best interests at heart. I went elsewhere for alternative quotes but Drewberry came out on top all round.
Paul Tipler
21/02/2019
What does life insurance cover?
Life insurance is a simple protection product which is designed to pay out a lump sum should you die during the life of your plan. The benefit payment is paid to your loved ones to help them cope financially during such difficult times.
When set up correctly the benefit payment is paid out tax-free to your beneficiaries to use however they see fit, it could be used to pay off a mortgage, any outstanding loans or just to help with everyday financial commitments whilst they get back on to their feet.
There are different types of life insurance to consider depending on your circumstances so it is best to do your research. The three most common are level life insurance, decreasing life insurance and whole of life insurance.
Other key considerations are whether you are taking out the policy as an individual or a couple (known as joint life insurance) and whether you want some level of protection against serious illness (including critical illness cover).
Thanks to work we've helped undertake as part of the Protection Distributors Group (PDG), most UK Life Insurance providers have signed up to a funeral pledge, whereby they'll advance a payment following a death claim to help with the increasingly high cost of a funeral.
Although Life Insurance is a fairly straightforward product, we recommend looking out for differentiating benefits like this when comparing providers, as there can be real value gained from these, particularly at a difficult time.
Tom Conner, BSc, MPhil
Director at Drewberry
Should I consider this protection?
Most people consider life insurance at certain key points during their life such as getting married, buying a home or having a child. When considering whether you need this form of protection you need to ask yourself how your loved ones would cope should the worst happen to you? From a financial standpoint would they be able to continue life as normal?
Common sense prevailing most individuals see life insurance as a very important form of protection should they have a family and/or have any significant outstanding debts such as a mortgage.
Although it is not nice to think about if something was to happen you, we believe most people would like to remove any financial pressure from their loved ones so they can focus on dealing with their loss and getting back up on their feet.
The simplest way to remove these pressures is with a simple life insurance product.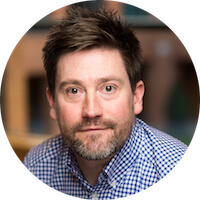 Having been a qualified financial adviser and mortgage adviser and having worked in financial services for over 20 years, for me the most important financial products available in the market remain Life Insurance, Critical Illness Cover and Income Protection.
Kevin Carr
CEO of Protection Review and Co-Chairman of the Income Protection Task Force (IPTF)
What is decreasing cover?
Decreasing life insurance is most commonly used to protect a repayment mortgage. The policy will be taken out for the length of the mortgage and the level of cover will decline over time in line with you repaying your mortgage and reducing this debt to zero.
Decreasing term insurance is the most cost-effective form of life insurance for repayment mortgages as the risk to insurer declines over time as the level of cover falls, as a result the monthly premiums are a lot lower than a traditional level life insurance policy.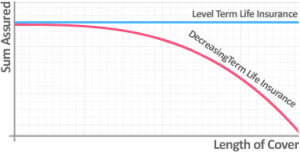 What is level life cover?
Level life insurance is the simplest of all the life products, you choose a level of cover (£100,000) and a length of cover (25 years) and should you pass away at any point during those 25 years the policy would pay out £100,000 to your loved ones.
Level term life cover is most commonly used to protect an interest only mortgage or provide a level of family protection. Where you are not repaying the capital on an interest only mortgage the outstanding debt remains the same over the life of the mortgage, and therefore so should the amount of life cover.
Other uses include providing a level of family protection, setting up a policy with a level of cover which would help your loved ones through the difficult times to ensure any financial pressures are removed.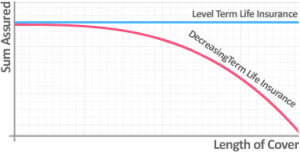 Can I include critical illness insurance?
Most life insurance plans have the option of including critical illness cover. Where life insurance only pays out on death, a critical illness plan pays out the sum assured should you be diagnosed with any one of the 35-50 serious illnesses as defined by the insurers terms, these conditions include the likes of cancer, heart attack and stroke.
Given the risk of suffering a serious illness is a lot higher than that of dying, the monthly premium will increase significantly to include critical illness cover in your policy. Should you suffer a serious illness there are often lifestyle changes whether that be reducing working hours, stopping work completely or modifications to your home which can all have a considerably impact on your finances.
Many individuals opt for critical illness cover for the peace of mind it offers should something serious happen, when deciding whether or not to include critical illness cover it is important not only to consider your current health and lifestyle risks but also to plan ahead for the future.
Whether you look to take the policy out to retirement or to the end of your mortgage it is likely to be a significant length of time. It is important to bear in mind with any form of protection you are able to lock in the cost of your monthly premium (guaranteed premiums) when you sign up to a plan, thus the earlier you take out the policy the more competitive your premiums will be.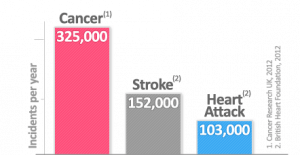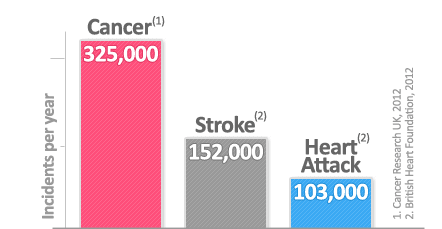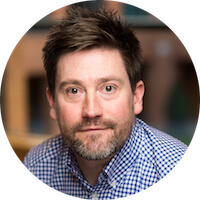 Having seen it first hand, I can't emphasis enough the power of financial support in helping people get back on their feet. For some people it can quite literally mean the difference between life and death.
Kevin Carr
CEO of Protection Review and Co-Chairman of the Income Protection Task Force (IPTF)
Do I need to write the policy into trust?
Writing a life insurance policy into a trust means at claims stage the benefit is paid from the life insurer directly into the trust to then be distributed to the nominated beneficiaries. Writing a policy into trust is the best way to ensure the insurer pays out quickly and the lump sum benefit gets paid to the correct beneficiary's tax free.
Our experts are on hand to help with this however the general rule of thumb is that a policy taken out as a single individual should be placed into trust whereas a joint policy would not necessarily need to be placed into trust as the benefit is paid directly to the surviving policyholder.
Do I need advice?
As independent life insurance brokers we are on hand to answer any questions and provide guidance to ensure you can make an informed decision when considering life insurance.
The origins of life insurance date back to the 18th century and its importance in providing vital protection for loving families has stood the test of time.
We have developed this website to provide you with as much information as possible however if you would rather speak to an expert over the phone and take advantage of the considerable knowledge base our in-house experts have then please do not hesitate to contact us on 02084327333.
Tom Conner, BSc, MPhil
Director at Drewberry
Life Expectancy Calculator
Your Life Expectancy Results
Our Mission at Drewberry™
To provide expert financial advice and deliver a passionate 5-star service to help educate our clients so they can make informed decisions.
To help individuals and businesses throughout the UK to plan their financial future whilst protecting them against the financial risks they may face.
To provide quality financial advice in a transparent, friendly and professional manner.
Frequently Asked Life Insurance Questions
I'm looking to take out Life Insurance and have read about an additional benefit called Terminal...
I'm looking at Life Insurance but I also like to partake in extreme sports, mainly surfing. Would...
My wife and I have just purchased a house and need to get insurance to cover the mortgage should one...
As my husband and I are about to buy our first home we need to look at Life Insurance. I've got...