What is Group Life Insurance?
Group Life Insurance pays a lump sum benefit paid should an employee die whilst in employment with your organisation.
Central to any good employee benefits package it provides peace of mind for your employees and their families 😊
Additional benefits often include an Employee Assistance Program ❤️ and Bereavement Service.
1 in 9 persons aged 20 years now will not live to reach their state pension age. ONS life expectancy data 2012-14
What is it?
What Does Group Life Insurance Cover?
Group Life Cover is often one of the first employee benefits companies introduce. It's the easiest employee benefit to understand and, despite being one of the cheapest to implement, employees value it highly.
Death in Service schemes offer employees' loved ones a tax-free payment in the event of an employee's death.
While 'Death in Service' might sound like the employee has to pass away during working hours that's not true.
When an employee makes a claim, the policy will pay out irrespective of whether or not their death occurs at their place of work.
What does it cover?
How Does Employee Life Cover Work?
Step 1 – the employer implements a policy that covers employees for a predefined multiple of salary.
Step 2 – an employee within your company the Group Life scheme covers passes away.
Stage 3 – the employee's family and the employer work together to submit a claim to the insurance provider.
Stage 4 – after accepting the claim, the insurer pays the funds into the trust the business owns.
Stage 5 – the company distributes the money from the trust to the deceased's beneficiaries, avoiding inheritance tax for the family.
How does it work?
How Much Does Company Life Insurance Pay Out?
The typical level of cover offered is a benefit level of between two and four times the employee's basic gross salary. However, this isn't fixed in stone. You can insure a director paid mostly in dividends for a fixed amount as their PAYE salary may be much lower than their actual take home pay.
We are able to help you benchmark what is considered competitive in your industry to ensure you're offering an attractive package.
Additional options…
You may have the option to include company pension contributions in the amount you're insuring. You're also usually able to set different levels of cover depending on workers' seniority.
Most insurers now also offer a bereavement service which is there to support the surviving loved ones during such difficult times.
Level of cover
Getting Expert Advice...
We'll need some details from you to compare Group Life Insurance quotes from the whole market. We never share data with third parties, but it's essential we have this information as it impacts on the cost of your Life Insurance scheme. We'll need to know:
Salaries – we need to know how much people earn so we know how much we're insuring each individual for
Dates of birth – schemes are age-rated, so we need to know the age of everyone on the policy for accuracy
We can't proceed without these two vital pieces of information and some other minor details. However, to preserve anonymity during the quote stage you don't have to give names.
How can we help?
Compare Top 10 UK Insurers
FREE Independent & Impartial Advice
This Guide

Written by:
Andrew Jenkinson
Director at Drewberry
⏰  10 min read
What is Group Life Insurance?
Group Life Insurance (also known as Death in Service Insurance) is a key employee benefit that provides employees with a level of company paid life cover. It provides financial support through a tax free cash lump sum often equivalent to 2-4 times the employees basic salary.
For employees with partners or dependants that rely on their salary, a group insurance policy is a highly attractive benefit.
Need Help? Start Live Chat with our Experts

Neil
Pensions Advice

Robert
Income Protection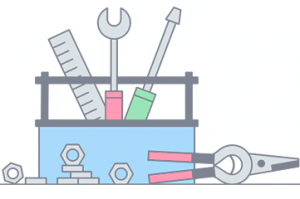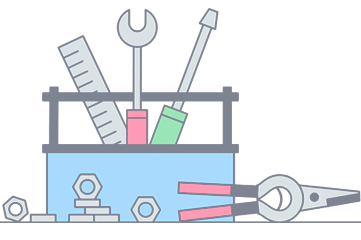 How Does it Work?
Death in Service is similar to Individual Life Insurance in that the benefit is paid to the insured's family in the event of their death. However, the company owns and sets up the policy, as well as deciding the level and length of cover.

Crucially, the company pays the premiums on behalf of the employees which are usually eligible for corporation tax relief.
Although the employer owns the plan, the employer writes the policy into trust for the employee's family. This means, in the event of a claim, the benefit goes into a discretionary trust set-up alongside the policy.
The employer controls the trust, which distributes the funds to the employee's family to sidestep any potential inheritance tax issues.
How to Set Up Group Life Insurance
Firstly, you'll need to collect the relevant employee data and provide it to the insurer to get quotes. You'll have to do this with each individual insurer you wish to provide pricing. To get the best deal, try to get Death in Service quotes from at least 3 of the UK's leading insurers.

Our team of Employee Benefits Consultants here at Drewberry do this day in and day out for our clients. We're here if you would like some help, just give us a call on 📞 01273646484.
We compare all the UK's best insurers and we will send you a recommendation report detailing our findings. The best part is that there is no fee for our service.
Nadeem Farid
Employee Benefits Consultant at Drewberry
Compare Top 10 UK Business Insurers
Need help?
Call us on
-
Our in-house Experts are here to provide
FREE impartial advice!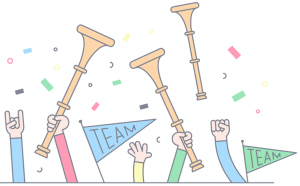 Why Choose Group Life Cover?
The Benefits for Employers
According to Investors in People…
Almost 1 in 5 UK employees are unhappy in their job due to a lack of benefits.
44% of UK employees considered company benefits to be one of the most important qualities that attract them to a new company.
Meanwhile, according to the Chartered Institute of Professional Development, 54% of people currently looking for a new job are looking for better pay or benefits, citing this as the main reason for their move.
In a tight labour market – unemployment remains at or near record lows – employee retention is more important than ever.
Employees consider Life Cover one of the top 5 employee benefits for employees and it's also one of the simplest employee benefits to implement. Unsurprisingly, it's often the first step employers take to improve workplace morale.
For employers, an employee Life Insurance scheme has the potential to improve the quality of the business.
An impressive employee benefits package can:
attract new employees
improve employee retention
improve employee engagement
reduce stress and associated staff absenteeism.
The Benefits for Employees
In 2015, 41% of people without Life Insurance didn't have it because it is too expensive. Having an employer provide them with a policy may be a load off many employees' shoulders.
Life cover is a very valuable form of protection, especially if you have loved ones that you support with your salary. Having Employee Life Insurance lets employees know their loved ones are taken care of financially if they died without having to pay a penny for the cover.

Employees with pre-existing conditions may benefit from Group Life Insurance. This is because it's not medically underwritten for most employees so there's no need to disclose these issues. Getting covered individually with these issues could be quite expensive.
Meanwhile, employers also benefit. There's corporation tax breaks usually available, while it often improves employee retention and workplace morale.
Jeremy Cornford
Independent Protection Expert at Drewberry

They were patient thorrgh and good value for money. I regret not using them before and I will use them again in the future.
Edward Brampton
13/01/2018
What Does Group Term Life Insurance Cover?
Group Life Cover protects against the risk of death for all employees on the scheme. This is not limited to deaths that happen at work and Life Insurance typically covers almost all causes of death.
Employers can adjust the level of cover that they give to their employees, although typical policies offer 2-4 times the employee's annual salary as a benefit.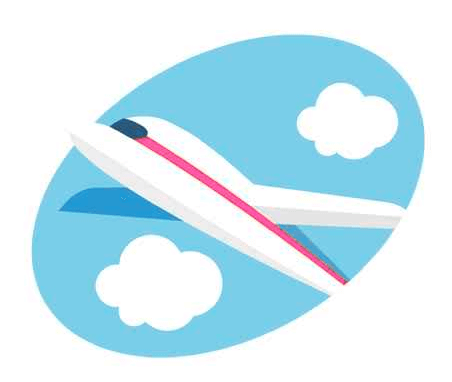 Will I Still Be Covered if I Work Abroad?
Even if an employee goes abroad, the Death in Service policy still covers them as long as they are still an active employee at the organisation. You're covered for business trips overseas as well as holidays.
However, we'll need to know if employees are regularly travelling overseas for work to any areas deemed high risk. This might include areas with active conflicts, epidemics, terrorist threats or other dangers.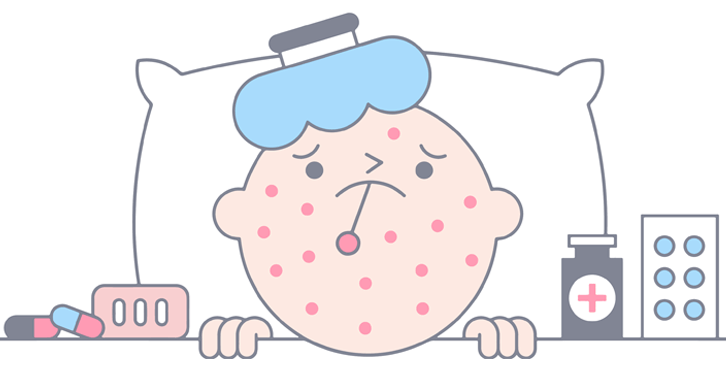 Will Death in Service Cover Pre-Existing Conditions?
In most cases, yes. In fact, a company provided Life Insurance may make it even easier to get pre-existing conditions covered than it would be when taking out a personal policy. That's because very few people need to be medically underwritten – where you go through an application and declare your medical history – for this type of policy.
The only people that will have to be underwritten are those over the group's free cover limit (see below).

It's important to note that for the policy to cover pre-existing conditions, you must be actively at work at the time the policy is taken out.
Those on long-term sick leave on the policy start date – especially if it's a serious physical health condition such as cancer or a heart condition – will likely be excluded from cover when the policy initially goes live.
Victoria Slade
Business Protection Expert at Drewberry
How Long Will My Cover Last?
A Group Life policy will cover members up to the policy's pre-defined cease age. This could either be the employee's state pension age (which will vary depending on the employee) or any age above the state pension age the company defines.
Usually, the maximum age for coverage under Group Life Insurance is 75, but this varies between insurers.
Otherwise, the policy lasts until the death of the insured member or until they leave the company.
How Much Can I Insure My Employees For?
As mentioned, the typical sum insured per employee is two to four times an individual's salary. This potentially includes benefits such as employer pension contributions.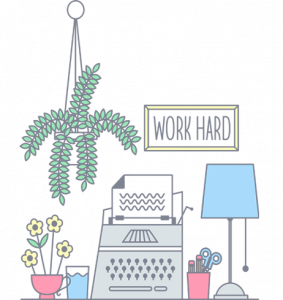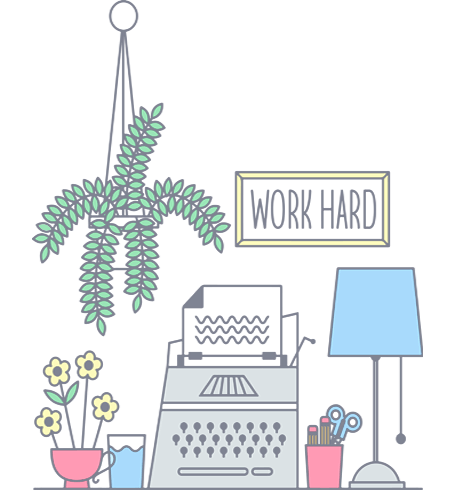 However, some insurers offer up as much as 15 times a member's annual salary. This will of course increase premiums significantly per employee, so it depends on your requirements and what is deemed competitive in your industry.
What is the Free Cover Limit?
Every group will have a free cover limit, also known as a free cover level or simply FCL. The free cover limit is essentially the maximum amount of cover each individual policy member can have before they'll have to be medically underwritten.
If you want to increase the benefit of an employee or group of employees above your FCL, then the insurer will usually require medical underwriting. This involves filling in a medical underwriting form and disclosing pre-existing medical conditions, as would be the case with individual life cover.
The free cover limit is usually set quite high, so only employees you want to provide the largest benefit to could need further medical underwriting. In most cases it's rare to exceed the FCL.
We often help employees who are leaving a scheme to ensure they remain adequately protected.
Group Life policies only cover employees currently employed at the company. If an individual chooses to retire, change jobs, or is made redundant, their corporate cover will terminate and the employee will be without any cover.
Sam Barr-Worsford
Independent Protection Expert at Drewberry
Are There any Standard Exclusions?
A Company Life policy doesn't normally have exclusions aside from the basic exclusions found in many Life Insurance policies. The insurance covers most causes of death and it doesn't usually matter where the death occurs.
What's the Difference Between Group and Individual Life Insurance?
In some ways, there's not much difference between Group Life Insurance and individual Life Insurance apart from the obvious one – your employer pays the premiums rather than you!
Your loved ones will still receive a payout on your death from a Group Life Insurance policy – also known as Death In Service Insurance – just as they would from an individual policy.
How Much Can I Insure Myself for With Life Insurance?
With an individual policy, you have control over the size of your Life Insurance payout.


Although very large benefits might trigger a medical screening by your insurer, as long as you pass this screening there's theoretically no limit to the amount of Life Insurance you can buy providing you can afford the premiums. (Note that some insurers may ask for financial justification as to why you're purchasing a very high amount of cover and turn you down if you can't provide sound reasoning.)
Individual Life Insurance also allows for you to adjust the benefit to suit your needs. You can choose a Decreasing Life Insurance policy, where the benefit falls over time (usually in line with your mortgage) or Level Life Insurance, where the benefit remains fixed.
How much Company Life Insurance can I get?
With Group Life Insurance, you don't have control over the amount you're insured for. Policy payouts are usually set at a group level and will be based upon a multiple of your salary – most companies choose a multiple of between 3 and 4 times your salary. Sometimes policies will have differing multiples of salary for different members of staff based on seniority.
Can We Get Group Life Insurance?
There is a minimum number of employees that you need to set up a group insurance scheme.
This number might varies between insurers, but most ask for a minimum of five people.
Life Insurance for a Micro Business
For businesses with fewer than 5 employees, all members would likely need to be medically underwritten. Setting up a group scheme of this size may therefore be overkill. For micro businesses it often makes more sense to consider Relevant Life Cover, where each employee has their own individual cover but still receives the same tax benefits as a group scheme.
To add employees to a Group Life Insurance scheme, they must meet some common minimum requirements:
You must be within the minimum and maximum entry ages of the policy.
You must be eligible to work in the UK and have a UK working contract.
You must be an active employee at the company providing the insurance scheme.
Some employers add additional terms before including employees in policies, such as working for the company for a set period or being above a certain pay grade/status within the company.
Alternatives to Employee Life Insurance
If your employer doesn't offer Life Insurance, or you're self-employed, you have two options available to you if you want Life Insurance:
Relevant Life Insurance
Individual Life Insurance.
Relevant Life Insurance
If you don't have enough people in your company to be eligible for an Employee Life Insurance scheme, then your other option might be Relevant Life Insurance.

Relevant Life, which is also known as Contractor Life Insurance, is a form of life cover an employer provides for a single employee. The employer puts the policy into a specific trust to benefit from the tax efficiencies one receives with a group scheme.
In addition to this, some Relevant Life providers allow you to keep your plan even if you leave the company/move from being self-employed to an employed role.
Individual Life Insurance
Alternatively, you can buy Life Insurance as an individual with post tax income. This may be more expensive if you're older or have a pre-existing medical condition, but if you're young, fit and healthy personal Life Insurance isn't particularly expensive in most instances.
Life Expectancy Calculator
Your Life Expectancy Results
How Much Does a Policy Cost?
The cost of a Group Life policy will vary depending on the demographic of the group you're trying to insure. To get an accurate quote for the cost of your plan, you will need to provide information on every employee that you would like to include under the policy.
Details that will affect the cost of a policy's premiums include:
Employees' salaries and the level of cover – we need this to work out how much you want to insure each individual for and therefore price the policy accordingly.
Your industry and occupation – there are some occupations (e.g. manual work, working at heights or underwater) that are riskier than others, such as desk-based clerical jobs.
Employees' ages – older employees are more likely to claim on the policy.
The size of the group – although there are more lives to insure the bigger the group, insurers often offer a discount for larger group sizes.
Where employees are usually based for work.
If employees are actively at work currently – those off on long-term sickness absence at the policy's inception are unlikely to be covered.
Although it may seem like a lot of information to find Group Life Insurance quotes, we really do need this to get started. Group risk is complicated and many different factors can affect the cost of your policy.

Most of typically deal with general insurance, such as car insurance, so we expect there to be a variety of tools or a Group Life Insurance calculator available to find quotes instantly with very little information.
However, given the complexity of Group Risk we always suggest speaking with an expert intermediary. It's the fastest and most reliable route to finding you the best quotes.
Nadeem Farid
Employee Benefits Consultant at Drewberry
Compare Top 10 UK Business Insurers
Need help?
Call us on
-
Our in-house Experts are here to provide
FREE impartial advice!
How is Group Life Insurance Taxed?
Life insurance for employees is generally considered a business expense, so it is not typically subject to corporation tax. It's also not a P11D as a Benefit in Kind for employees – which means there won't be any additional income tax you'll have to pay as a result of being covered by your employer.

With an individual policy, you're paying for your Life Insurance from post-tax income (i.e. after tax and National Insurance have already been deducted). Plus, you pay for cover out of your own pocket rather than having it paid for by your employer.
Life Insurance and trusts
Normally, Group Life cover is written into a discretionary trust that's set up automatically from the outset and owned by the company.
This means that, in the event of a claim, the money is paid to your beneficiaries via the trust, sidestepping any inheritance tax issues on the payout.
Given this special status, it's one of the most tax-efficient options for life cover out there. It's free from inheritance tax as the benefit isn't paid directly into the deceased's estate and it's usually free from corporation tax for the employer.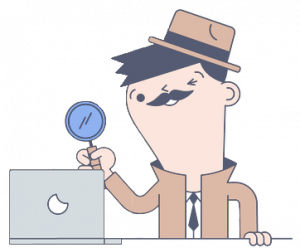 Finding the Best Insurance Policy
There are a number of factors to look at when comparing Group Life policies, including checking any additional benefits that may be on offer. Many Death in Service plans come with support benefits like counselling that are made available to the employee's family as well as other employees.
It goes without saying, but you should also check that a policy is good value. Policies with expensive premiums don't always give you better cover than cheap ones or guarantee a payout should the worst happen.
Key Things to Look Out For
Percentage of claims paid
Provider reputation
The clarity of policy wording
Claims notification period
Additional benefits
The amount of people you can put on the policy
Key Things to Remember
Higher Premiums do not always mean better cover.
Always look around for other options.
Be truthful with all of the information you provide
Don't withhold any information that might be important.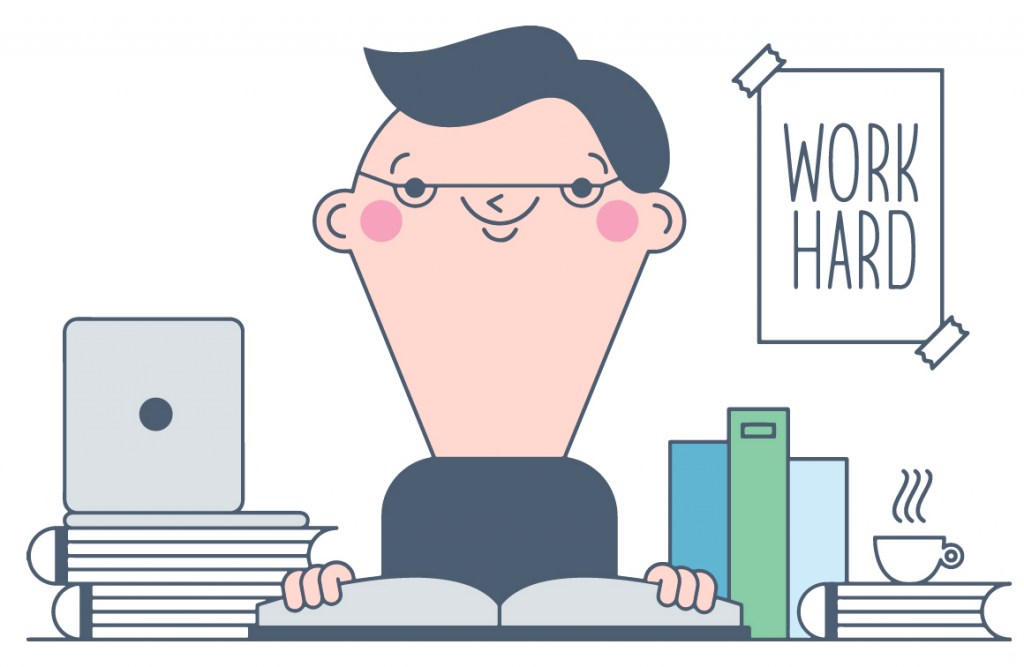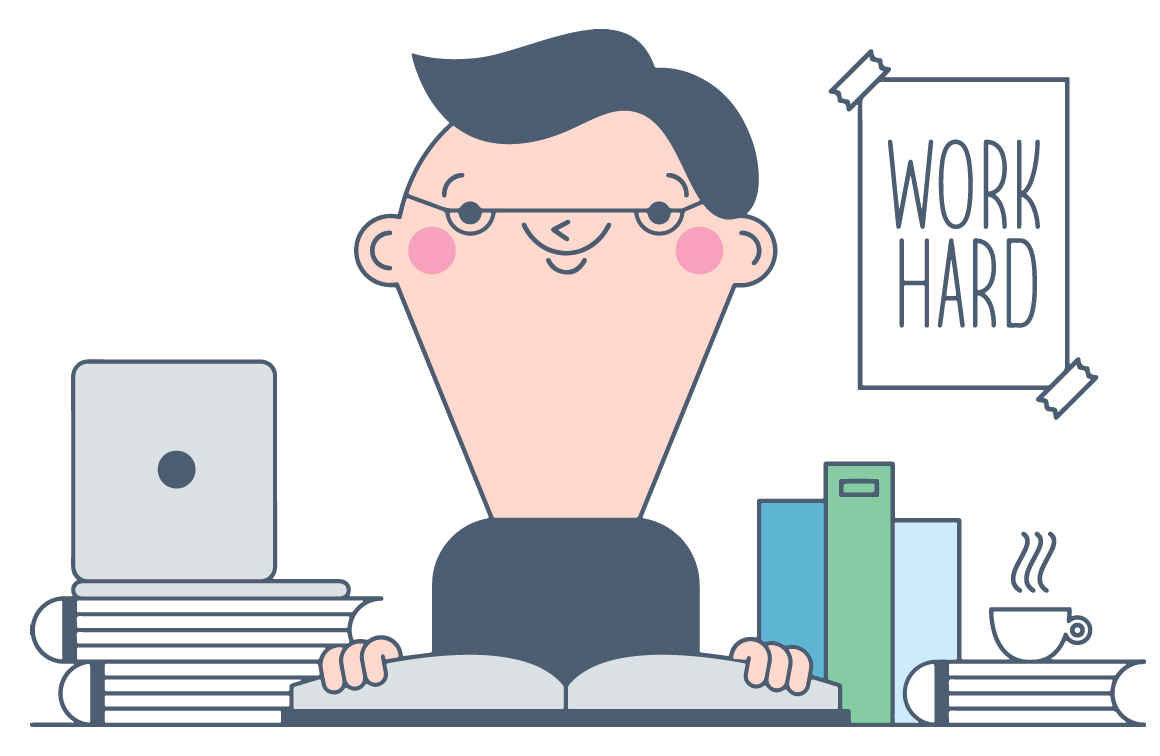 Expert Employee Benefits Advice
As an independent insurance intermediary, we will always review the whole of the market when looking to set up a new policy. We understand the ins and outs of the policies available and the terms and conditions. We're also able to help you put together a robust employee benefits package that includes other insurances.
Our service includes a recommendation report covering the key aspects of the most competitive insurance policies. We'll also recommend the policy we think best suits your organisation and your budget.
If you are looking to implement a group scheme or review an existing arrangement, we are in a great position to help you.
Simply give us a call on 📞 01273646484 today to get Group Life Insurance quotes and ensure your employees have the cover they deserve.
Tom Conner
Director at Drewberry
Compare Top 10 UK Insurers
FREE Independent & Impartial Advice
Frequently Asked Employee Benefits Questions
I am researching shareholder protection and wanted to know the purpose of a cross-option agreement and...
I've been looking into arranging Group Income Protection Insurance for my employees to provide...
I am a company director and have been made aware of both Keyman Insurance and Relevant Life Insurance...
I'm considering rolling out Group Critical Illness Cover for my employees across the company....