Why Corporate Health Insurance?
A Corporate Health Plan provides your employees with access to private healthcare, allowing them to bypass NHS waiting lists.
Employees receive the best treatment when they need it most ensuring they are back on their feet as soon as possible.
A highly-valued employee benefit which can help you recruit and retain the best people whilst reducing employee absenteeism.
What is it for?
What does a Corporate Health Plan cover?
Corporate medical insurance pays for healthcare treatment in private medical facilities. The cover provided can vary considerably depending on the options you select.
Core Cover
Most plans will cover inpatient treatment in full which means that your employees would be covered for any treatment requiring a hospital bed, either overnight or just for the day.
Outpatient Treatment
In order to be covered for initial consultations and diagnostic testing where a hospital bed is not required, then you'll need to add some level of outpatient cover to your corporate health insurance scheme. This is recommended to avoid NHS outpatient waiting lists which is often where the sticking point is when receiving treatment.
What does it cover?
How does Corporate Medical Insurance work?
The level of cover and type of treatment required will determine the exact process but the main variation depends on whether the policy includes outpatient cover.
No Outpatient Cover

With Outpatient Cover

Naturally, holding a policy with no outpatient cover does run the risk of an employee having to go through the NHS outpatient waiting list for testing and initial consultations.
How does it work?
Your Key Policy Options
Outpatient Cover
Although the level of outpatient cover makes a sizable difference to the premiums it does ensure that the initial consultations and testing can be done privately.
Tip: It is very common for organisations to include at least some level of outpatient cover as it allows the speediest access to diagnosis and treatment.
Therapies Cover
It is common for plans to cover alternative therapies up to the outpatient limit with GP referred therapies being an additional option with some providers.
Excess
Many companies opt to add an excess to the policy, which means the employees have to pay a nominal amount (e.g. £100) towards the first part of their private healthcare bill.
Your options
Our Delivery
As independent insurance advisers, we not only have access to the entire UK Corporate Health Insurance market but we pride ourselves on being the experts, knowing every insurance product we offer inside out and back to front. Here's how we work…
The Fact Find
We will talk you through the options available and capture vital information about the employees to be covered.
The Research
We go out to all leading corporate health insurance companies to gain the most competitive options available.
The Report
We email you a short report with pricing and insurer recommendations for the various options we've discussed. When you are happy to go ahead in many cases we are able to complete the application for you over the phone.
How can we help?
Compare Top 10 UK Insurers
Providing Whole of Market Advice
This Guide

Written by:
Nadeem Farid, Cert CII
Employee Benefits Expert at Drewberry
Last Updated
14 August 2018
⏰  10 min read
What is Corporate Health Insurance?
Corporate Medical Insurance is a highly-valued employee benefit that provides private healthcare treatment to workers when they need it the most.
If a worker falls ill the corporate health plan provides them with access to private clinics, hospitals and consultants to help get them back on their feet faster.
By utilising the company paid private healthcare your employees get to bypass potentially long NHS waiting lists for certain procedures and get the required treatment faster and more efficiently.
Private Health Insurance is there to supplement the NHS rather than replace it – employees will still need to use NHS GP services and A&E departments regardless of the health coverage you provide.
Need Help? Start Live Chat with our Experts

Neil
Pensions Advice

Robert
Income Protection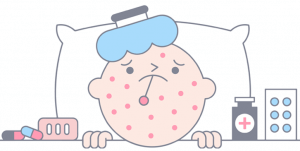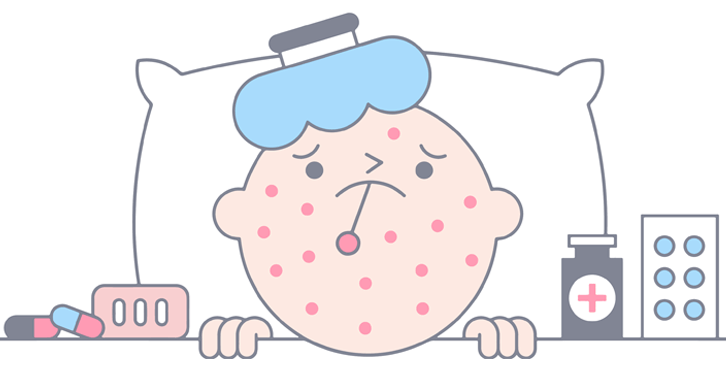 What Do Corporate Medical Plans Cover?
Corporate medical insurance is designed to treat acute conditions (i.e. those that, with treatment, will improve over time, such as having an operation to remove kidney stones). It is not designed to cover emergencies – for that you'll need to use your local NHS A&E department. Nor will it offer coverage for chronic conditions (i.e. those that won't get better with time and will remain with you for life, such as diabetes).
While Corporate Health Insurance schemes won't cover chronic conditions, there may be some leeway when it comes to diagnosis of chronic conditions and treatment of acute flareups of chronic conditions.

For instance, if you were suffering from the symptoms of diabetes and had outpatient cover, the policy may cover you for diagnostic tests for diabetes. At the point you were diagnosed, however, you'd have to revert back to the NHS for ongoing treatment.
If, at a later date, your blood sugar goes out of control and you need to stay in hospital to get it stabilised, this could be classed as an acute flareup of the underlying chronic condition and therefore be potentially covered by your policy.
Emma Wilson
Employee Benefits Expert at Drewberry
Inpatient vs Outpatient Cover
A 'basic' Corporate Health Plan will include inpatient treatment only, offering access to treatment requiring a hospital bed.
Mid-range plans tend to have some level of outpatient cover added often limited to a monetary value per year, while fully comprehensive Corporate Health Insurance will cover outpatient treatment in full. Outpatient treatment provides access to testing and diagnostic care that doesn't need a hospital bed. This includes scans, x-rays, consultations and often therapies such as physiotherapy and osteopathy.

Without access to outpatient cover, workers will still have to wait for the NHS to be diagnosed before receiving any private inpatient treatment. This can significantly add to waiting times for treatment. As such, at least some level of outpatient cover is recommended for a Corporate Health scheme.
You can set different levels of outpatient cover to suit your needs and budget – discuss how to do this with your expert Drewberry adviser by dropping us a call on 02074425880.
Nadeem Farid, Cert CII
Employee Benefits Expert at Drewberry

Josh at Drewberry was extremely helpful and friendly in answering my many questions about the policy before I went ahead.
Mark France
02/01/2018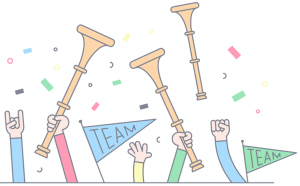 Should We Provide Corporate Private Health Insurance?
The NHS does a fantastic job, but a decade-long funding squeeze has severely limited the amount of money available. As a result, the healthcare system is under significant and sustained pressure, which manifested itself over the 2017/18 winter with a spate of cancelled operations and overflowing A&E departments.
According to NHS data…
At the end of December 2017, an approximate total of 3.77 million patients in England were waiting to start treatment.
Of these, roughly 12% of patients had to wait more than 18 weeks to receive treatment in December 2017.
1,750 patients waiting to start treatment in December 2017 after a referral had been waiting for more than 52 weeks.
In the year to the end of March 2017, the median wait for admitted treatments was 10 weeks.
Waiting times are one of the most common things people grumble about when it comes to the NHS. Many people in dire need of treatment are having to wait weeks before they can be seen.
If one of your workers found themselves unable to do their job due to a painful health condition and faced an 18 week waiting list, not only would this be unpleasant for the employee but it could mean significant impact on your workplace. You may have to find someone to cover them at your expense while also paying them sick pay, for instance, or other employees may have to work harder to pick up the slack from the absent employee.
The Benefits of a Corporate Health Plan
As well as providing health cover for your employees, there are a number of benefits to the business. The major benefit has already been mentioned – potentially getting your workers back on their feet and healthy again faster than if they had to wait for the NHS. This can reduce strain on the business, minimise periods of absenteeism due to ill health as well as hugely benefiting the employee by helping them to get back on their feet as quickly as possible.
Meanwhile, Investors in People have revealed…
Almost 20% of UK employees are unhappy in their job due to a lack of benefits.
Over 2 in 5 UK employees considered company benefits to be one of the most important qualities that attract them to a new company.
The Chartered Institute of Professional Development undertook a survey which found 54% of people currently looking for a new job are looking for better pay or benefits, citing this as the main reason for their move.
For employers, an Corporate Private Health Insurance scheme has the potential to improve the quality of the business. An impressive employee benefits package can:
Attract new employees
Improve employee retention and engagement
Reduce stress and staff absenteeism.
Compare Top 10 UK Business Insurers
How to Apply for Corporate Medical Insurance
When you apply for corporate private health insurance, you'll find that there's a lot of employee data required to get the process off the ground and get the insurers to provide quotations. Relevant data we need for employees' includes:
Date of Birth
Gender
Work Location Postcode
In addition to your staffs details we will also need to know which type of underwriting you're planning to choose and any additional policy options you want to include.
If you choose full medical underwriting (see below), your employees will have to fill in a health declaration form declaring their past medical history and any serious medical conditions they've suffered previously.

Although it might seem like a lot of data to hand over just to get an idea of the cost, we really do need all of it to get started. No provider will be able to generate prices without this information.
To get a competitive Corporate Health Insurance quote, we recommend visiting at least three providers in the marketplace. This involves taking your data to three separate providers and enquiring manually each time. Alternatively, you could give Drewberry a call on 01273646484 and we'll do all the legwork for you.
Nadeem Farid, Cert CII
Employee Benefits Consultant at Drewberry
The Application Process for a Corporate Health Insurance Scheme
Once we've got your data, we'll go out to the UK's leading Health Insurance companies to find the best group quotes for you, your employees and your business.
As the quotes come back, we compile them into a FREE, no-obligation market report for you to read through. This will contain all of our recommendations for your new Corporate Medical Insurance scheme. We're totally independent, so the prices you'll find in your bespoke report will be the best available from all providers at the time we went to the market.
To get the process of finding your employees health coverage underway, contact Drewberry's experts today on 02084327333.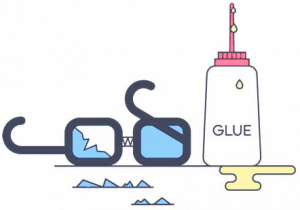 Corporate Private Health Insurance Policy Options
Corporate Health Insurance is one of the more complicated Employee Benefits in that there are a lot of options you can add to or subtract from the policy to make it fit your needs and budget.
It can be hard to know which benefits are worthwhile and which are more of a 'nice to have', listed below are the most common options you have to choose from.
Level of outpatient cover
As mentioned, the addition of outpatient cover is one of the biggest options you'll face when setting up your corporate medical plan. It's recommended that you add at least some level of outpatient cover to your policy – even if it's only basic/limited cover – as this will significantly speed up the diagnosis of any health problems your employees might be facing.
Basic policies tend to include little to no outpatient cover. A mid-range policy, meanwhile, will typically cap outpatient cover at a certain monetary level such as £1,000 per policy year. This can be a good compromise between keeping costs down but still providing your employees with access to high-quality outpatient treatment when they need it most.
Excess
Setting an excess on the policy can help reduce your policy's premiums by requiring individual employees to pay an initial amount towards their care. This is typically a nominal sum compared to the thousands of pounds treatment can cost, say around £100, but can significantly reduce the cost of cover.


Psychiatric cover
Psychiatric cover is an additional option you can bolt on to most Corporate Health Plans. It can provide inpatient and outpatient treatment for mental illnesses, with a cap on the maximum number of sessions/days of treatment available per year.
It's common to want to add mental health cover to a policy given the rise in instances of workplace stress and an employer push to improve mental health among workers.
However, mental health conditions are among the most expensive to treat, which means this is one of the most expensive additional policy options.
6 week NHS wait option
Another way to cut your premiums is to add the '6 week NHS wait' option onto your policy. This again can reduce premiums significantly, this time because your workers will only be able to use their private healthcare if the NHS wait for treatment for their condition exceeds 6 weeks.
Adding family members
Some employers allow you to add spouses and dependent children to the corporate health scheme. This provides access to the same level of healthcare for workers' families as the workers are entitled to themselves.

While a company paid health plan requires the employer to pay for the employees cover, the company is in no way obligated to pay for dependents (although some companies do). Alternatively, employees can pay for spouses and children via salary sacrifice.
Emma Wilson
Employee Benefits Expert at Drewberry
Additional hospitals
Health Insurance providers usually offer at least two 'tiers' of facilities your employees can receive treatment in. There's typically a standard tier consisting of mid-range private health facilities and an 'upper' tier, which encompasses more prestigious facilities and potentially certain hospitals in Central London. (Note that some insurers separate the London hospitals out into their own tier, so check this before you take out a policy or ask a Drewberry expert about it.)
If you opt not to include the upper tier of hospitals or those in Central London, you can save on your premiums because treatment in these 'premier' facilities can be significantly more expensive.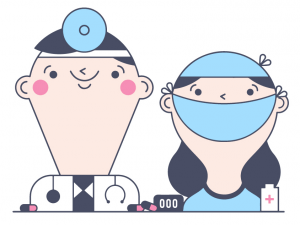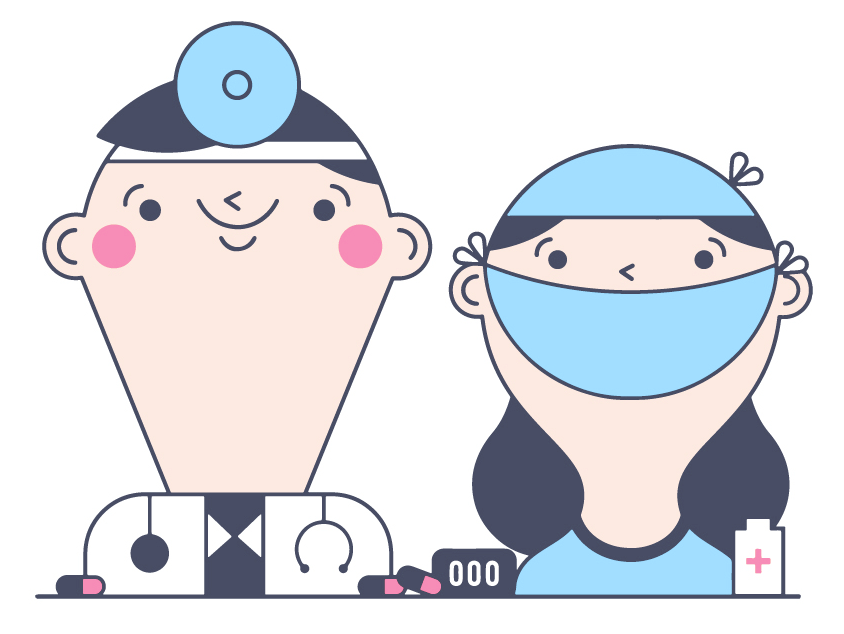 Routine dental and optical cover
While Private Medical Insurance covers procedures such as cataract surgery and oral surgery, everyday optical and dental treatment, such as checkups, fillings and glasses, don't tend to be covered as standard. However, as an optional extra you may be able to include coverage for these on your policy to help pay for such everyday health expenses.
Adding a health cash plan
Some employers choose to implement a Health Cash Plan alongside their Private Medical Insurance. This offers cash towards certain routine health expenses, such as dental and optical treatment. It can also be used to cover any excess you implement on the plan.
The employee can claim back the cash they've paid upfront as an excess from the Health Cash Plan. Despite having two policies, this often works out cheaper than having just Group Health Insurance with no excess.

With so many optional extras to choose from, it can be hard to know where to start when putting together a Corporate Medical Insurance scheme. At Drewberry we know the insurers and their policies inside out, so for an in-depth explanation of any element of a Private Health Insurance policy don't hesitate to pop us a call.
Nadeem Farid, Cert CII
Employee Benefits Consultant at Drewberry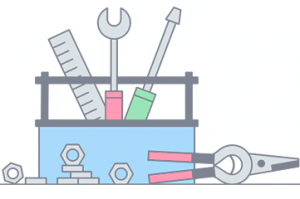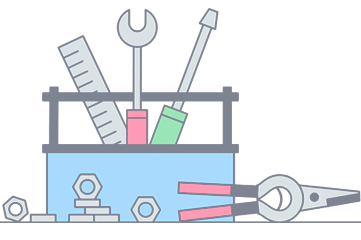 Corporate Medical Insurance Underwriting
There's nothing more important in terms of the options you choose for your corporate scheme than how you opt to underwrite your employees. There are four main underwriting options to choose from, although not every one will be available to you as some will only be possible for schemes over a certain size.
Full medical underwriting (FMU)
Full medical underwriting requires an upfront disclosure from your employees about their medical history. Once the insurer has this information, it will usually exclude any pre-existing conditions. However, this leaves employees knowing exactly what they are and aren't covered for from the outset.
This is typically the cheapest option because it excludes outright anything that pre-exists the start date of the policy. However, given the medical declaration forms involved this option will mean the most paperwork to get the policy live.
Moratorium underwriting
Moratorium underwriting requires far less in the way of administration than FMU. Under a moratorium, any condition the employee has had in the 5 years leading up to the policy start date will be excluded.
This does not require an upfront medical disclosure. Instead, when it comes to a claim, the insurer will check the employee's medical history to make sure that the condition they're claiming for hasn't previously occurred during a period that would make it ineligible (i.e. in the past 5 years). Providing that condition hasn't, the employee will be able to claim for it.

Moratorium underwriting is one of the most commonly chosen options as it typically allows for pre-existing conditions to be covered after employees have spent 2 consecutive years on the policy without receiving any advice, medication or treatment for that condition.
Francis Webster
Group Support Specialist at Drewberry
Medical history disregarded (MHD)
Medical history disregarded underwriting is the best form of Private Health Insurance underwriting available. It ignores any pre-existing conditions, no matter when your employees have suffered from them. All employees' medical history is disregarded and they're able to claim for any eligible condition under the policy's terms, regardless of whether or not it's pre-existing.
Given that it's the best medical underwriting available, MHD underwriting is also the most expensive. It's also available only to larger groups, usually starting with at least 20-25 people. Some insurers will require a higher number than this.
Switch or continuing personal medical exclusions (CPME)
If you have employees who are already have Private Medical Insurance, or you have an existing corporate scheme in place and want to switch providers, you'll need to look at underwriting on a continued personal medical exclusions (CPME) basis.
This will make sure that any pre-existing conditions an individual member or members has suffered from under their old policy should be covered going forward with your new insurer.
You'll need to provide your new insurer with your current insurance certificate and possibly answer some questions about your employees and any members who've received treatment under the old policy. Any exclusions already on the old policy will also be copied across.

Switching your own Private Medical Insurance can be complicated enough, let alone doing it for dozens or even hundreds of scheme members!
That's why it's best left in the hands of experts, such as the team at Drewberry. If you have an existing Corporate Medical Insurance scheme that you want reviewing, don't hesitate to give us a call on 02074425880.
Emma Wilson
Employee Benefits Consultant at Drewberry
Compare Top 10 UK Business Insurers
Cost of Corporate Private Medical Insurance
The overall cost to the business is determined by a variety of factors, with the major ones being:
Employees' ages
Employees' sex
Postcode they're normally based in for work
The level of underwriting you're planning to choose
The policy options you want to add.
The cost of your corporate scheme will vary considerably depending on such a wide variety of factors that it's hard to give an estimate without knowing the ins and outs of your scheme.
How is Corporate Health Insurance Taxed?
As an employer, premiums for Corporate Health Insurance are typically paid from pre-tax earnings, meaning there are potential savings in corporation tax.
For employees, however, employer provided Health Insurance is a P11d benefit or a taxable benefit in kind. This refers to a benefit your employees receive that's not counted as part of their salary but is nonetheless has a cash value and so HMRC will levy tax against it.

As such, employees have their annual income tax allowance reduced by the same amount of the premiums paid on their behalf, meaning they can earn less before becoming subject to tax.
HMRC views company paid Health Insurance as part of employees' remuneration, which means companies usually have to pay employer's National Insurance on the premiums, also.
As an employer, you'll need to fill out a P11d form to declare to HMRC that you've provided your employees with a benefit in kind.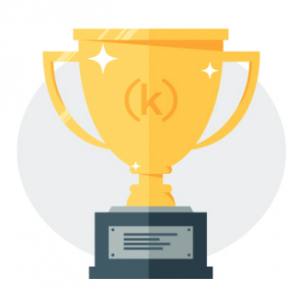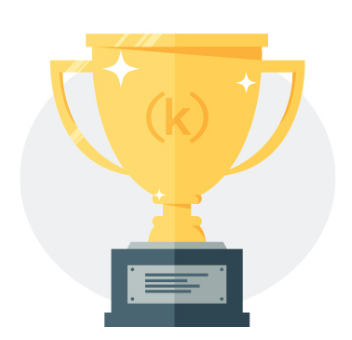 Best 5 UK Corporate Health Insurance Companies
Aviva

Aviva is the UK's largest insurer and the world's sixth-largest insurance company.

Maximum age for coverage: No maximum, but a medical declaration may be necessary for employees above a certain age
Excess: £0 / £50 / £100 / £150 /£200 / £250 / £500
Minimum number of employees: 2

AXA PPP Healthcare

AXA PPP Healthcare was incorporated in 1940 as the London Association for Hospital Services. It is now one of the largest providers of Private Health Insurance in the UK.

Maximum age for coverage: No age limit, although 75+ can only join on FMU basis
Excess: £0 / £100 / £250 / £500
Minimum number of employees: 2

Bupa

Bupa was founded in the UK in 1947 when 17 separate provident associations joined together. With 38,000 members initially, the company today has personal Health Insurance customers in markets around the world and is the largest provider of PMI in the UK.

Maximum age for coverage: No age limit
Excess: £0 / £100 / £150 / £200 / £500
Minimum number of employees: 2

Vitality

Vitality is owned by the leading global insurer Discovery Holdings, based in South Africa. In 2007, Discover entered the UK market with a joint venture with PruHealth and PruProtect. This lead to Discover buying 100% of the shares in 2014 and becoming VitalityHealth and VitalityLife.

Maximum age for coverage: No limit but could be subject to med declaration. For Worldwide Travel cover or Emergency Overseas cover to be added to the scheme, maximum age is 79.
Excess – £0/ £100 / £250 / £500 / £1000
Min 2 employees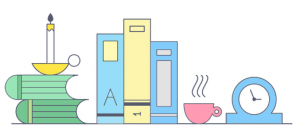 Other Useful Business Health Insurance Guides...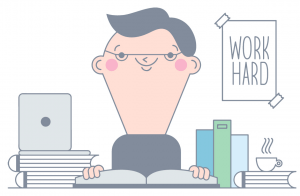 Get Expert Corporate Health Scheme Advice

When it comes to Corporate Health Plans, it really does pay to get advice. They're one of the more complicated types of group cover given the sheer number of options to choose from within the scheme.
Knowing which are the best options for your company and employees can be tricky, which is where Drewberry comes in with expert advice. For our full Corporate Health Insurance service, don't hesitate to pop us a call on 02074425880 or email help@drewberry.co.uk.
Nadeem Farid, Cert CII
Employee Benefits Consultant at Drewberry
Why Work With Drewberry™?
We placed over £1 billion worth of risk with insurers for our clients in 2017
We were nominated for Protection Intermediary of the Year at the Protection Review Awards in 2016, 2017 and 2018 and the Cover Excellence Awards in 2016 and 2017
Our ethos is to provide the best possible service demonstrated by the growing number of 5-star rated reviews with 98% of our clients saying they would recommend us
Tom and the rest of our insurance experts are frequently quoted in leading papers such as The Independent and Financial Times with a reputation in the media as an authority in our industry.
Read more about Drewberry here >>
Compare Top 10 UK Insurers
Providing Whole of Market Advice
Frequently Asked Employee Benefits Questions
I have been doing some research into key man protection and have not come across whether such cover should...
We are a rapidly expanding business and wanted to know whether we are limited in the amount of key person...
I am a company director and have been made aware of both Keyman Insurance and Relevant Life Insurance...
I want to ensure my family are able to realise the value of my share in our business should the worst...