Why Group Income Protection?
Group Income Protection protects your employees' salary should they be unable to work due to illness or injury.
Central to any good employee benefits package, it provides peace of mind for your employees and their families.
A highly valued employee benefit which acts as an important means of staff retention and attraction.
21% of people have suffered long term ill health during their working life. Met Life 2012.
What is it for?
What Does Group Income Protection Cover?
Income Protection schemes cover illness and injury, but the definition of incapacity makes a huge difference to the scope of protection provided:
'Own Occupation' Cover
With this definition of incapacity the policy can payout for any medical condition that prevents an employee from working in their own specific job role.
'Suited Occupation' Cover
This lesser definition of incapacity would only payout if an employee is unable to undertake 'any occupation' given their skills, experience and education.
Expert support is often provided by the insurer during rehabilitation to aid employees in returning to work.
What does it cover?
How Does Group Income Protection Work?
Stage 1:
An employee ceases working due to illness or injury
Stage 2:
A claim is made with the insurer, including a GP note and any claims forms.
Stage 3:
The insurer starts paying out a monthly benefit after the deferred period.
Stage 4:
The plan pays out until the employee returns to work or reaches the maximum payout length
See the 'Our Options' section for more information on the deferred and payout periods.
How does it work?
Your Key Policy Options
Level of cover
It is possible to cover up to 75% of gross income (less long-term incapacity benefits). It is important to note that the employee would be liable to income tax.
Deferred Period
This is the length of time the employee would need to be off work before the policy kicks-in and starts paying out.
Tip: The deferred period is usually aligned with the length of time the employee would receive full sick pay.
Other key policy options which will need to be considered include the policy payout length and the option to cover employer NI and pension contributions.
What are the options?
Our Delivery
Being Independent Insurance Advisers we pride ourselves on being the experts, knowing every insurance product we offer inside out and back to front. Here's how we work…
The Fact Find:
We will talk you through the options available and capture vital information about the employees to be covered.
The Research:
We go out to all leading private medical insurers to gain the most competitive options available.
The Report:
We email you a short report with pricing and insurer recommendations for the various options we've discussed. When you are happy to go ahead in many cases we are able to complete the application for you over the phone.
How can we help?
Compare Top 10 UK Insurers
FREE Independent & Impartial Advice

They were patient, thorough and good value for money. I regret not using them before and I will use them again in the future.
Edward Brampton
13/01/2018
What Is Group Income Protection?
Group Income Protection Insurance is designed to help employees manage long term sickness absence more effectively and help companies retain valuable employees.
If an employee becomes sick or injures themselves too severely to work, a company provided Income Protection scheme will provide them with monthly benefits to supplement their lost earnings while they are in recovery. By providing a guaranteed income for employees who are unable to work as a result of illness or injury, you are able to financially support them through what can be an emotionally and financially difficult time.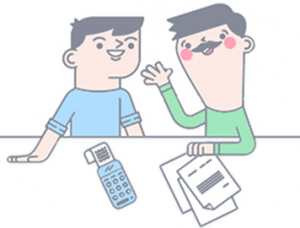 Group Income Protection can take a number of different forms; most usually it is designed to provide a percentage of the employee's gross pay. The benefit is paid gross and as the employer you deduct tax and National Insurance before passing it on to the employee as pay.

One of the most important aspects of Group Income Protection that often gets overlooked is the rehabilitation programs that are often available as part of the product. These programmes and services are there to support employees through stressful times and encourage their recovery and return to work.
Josh Martin
Independent Protection Expert at Drewberry
Statutory Sick Pay Entitlement
An employee is entitled to Statutory Sick Pay if they are under a contract of service with you and are sick for at least four days in a row. This includes weekends, bank holidays and days that they do not normally work. As long as their earnings are at least £113 a week (Year 2017-2018), they are entitled to the standard rate for statutory sick pay at £89.35 a week (Year 2017-2018).

This limited level of cover would leave many in financial difficulty should they be off work for a considerable time period. Employers that want to further support their employees will often supplement the SSP with occupational sick pay of sorts.
Providing an Income Protection Insurance scheme for your employees not only provides them with the financial support they vitally need when suffering a long term illness. It can also connect them with valuable advice and assistance services that will help them through their recovery and speed up their return to work.
How Group Income Protection Is Taxed
Group Income Protection Insurance is not taxed in quite the same way as Personal Income Protection or insurance taken out on an individual basis.
A personal policy is usually paid for using your wages, which is income after you have paid tax and National Insurance. Because of this detail, you can claim your Income Protection benefits completely tax-free.

On the other hand, a group insurance scheme is paid for by the employer. Employers can reclaim against corporation tax for a Group Income Protection policy, which means that in most cases a company policy will be subject to income tax when an employee has to claim.
Income Protection benefits intended for the employee that claimed are first paid out as a salary continuance to the employer. The employer will then transfer this payout to the employee in need via the PAYE system. it is during this process that the insurance benefit will be taxed in the same way as the employee's standard income.
Is Group Income Protection Insurance a Benefit in Kind?
No, in most cases Group Income Protection is not treated as a taxable P11d benefit in kind for the employee
Group Protection Policy Options
There are a range of factors which affect the cost of your premiums, some relating specifically to your organisation and others relating to the level of cover.

Deferred Period
The deferred period is the time from which an employee is initially off work to the time when the insurer starts paying out a claim. The deferred period is often aligned with occupational sick pay because employees cannot claim sick pay and income protection benefits at the same time.
Choosing a longer deferred period will lower the premiums because longer deferred periods lower the risk of a claim being made.
Indexation
Because an Income Protection plan could end up paying out for a considerable period of time if an employee is with the company for a long term or has a long-term health condition that prevents them from working, it makes sense to protect the insurance benefits from the effects of inflation.
Index-linking an Income Protection policy means that the benefits that employees are entitled to will go up over time to match any changes in the Retail Price Index. This ensures that their benefit will always have the same buying value, no matter how much time has passed since the policy was taken out.
Include National Insurance and Pension Contributions
As a benefit, the Income Protection payment gets paid gross to you, the employer, who then deducts Tax and National Insurance from the payment. Due to the benefit still being processed through PAYE there is an option on the policy to cover employer National Insurance and employer Pension contributions if required.
The Cost of Group Income Protection
There are a range of factors that will affect the cost of your company insurance policy. While it is possible for you to reduce the cost by making cover decisions, there are some factors that cannot be controlled.
Level of Cover
The level of cover is a key factor when it comes to the cost of your premiums. The greater the percentage of an employee's salary which is covered the greater the premiums. The level of cover tends to range from 50% to 75% of gross earnings.
There are options available to vary the cover including covering 50% of the employee's salary and allowing them to buy up to 75% or providing varying levels of cover for different grades of employees within the organisation.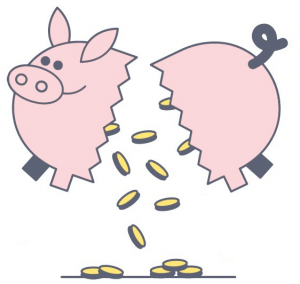 Age
Like with any protection policy, age can be factor into the cost. We all know that the older we become the more aches and pains we tend to suffer and the more likely we are to be off work for a considerable period of time. As such, if your workforce is comprised of a majority of people that are older, the premiums are likely to be higher compared to a company with a younger workforce.
Number of Members
The size of your company and the number of people that you would like to cover with your Income Protection Insurance scheme will always affect the cost of your policy. The more people you want to cover with the policy, the more you will have to pay in premiums.
Industry
Different occupations can pose different health risks for employees that may make them more likely to claim on your company policy. Some industries are more susceptible to stress and mental health conditions while others tend to have more physical risks. The more likely it is that employees will be injured at work or need to take some time off, the more you will need to pay in premiums.
How Does Claiming Work?
In order to claim benefits from the Group Income Protection scheme, an employee will need to be ill or injured and out of work for a period longer than the decided deferred period.
Because the policy is held and paid for by the employer, any benefits that are claimed for will be paid to the organisation rather than directly to the employee in need. The benefit will first need to be processed through PAYE, as if it is part of an employee's salary, and after this it is the responsibility of the employer to pay the benefit to the employee.


Although the core benefit offering of company provided Income Protection is to replace employee earnings, during a claim there are many additional services the insurer is likely to provide to reduce the burden placed on the organisation and help the individual recover. Vocational rehabilitation is one type of benefit and has has two major advantages.
Firstly, it helps minimise the cost of long-term illness or injury to your company, such as money spent on recruiting and training replacement staff. Secondly, it allows the valuable skills and knowledge that has been built up by the individual to be retained within a company.
If there are any additional services available to employees, it is up to the employer to ensure that employees are aware of these benefits and know how to access them if and when they need to.
Need Some Guidance?

If you are looking to implement a group income insurance policy or review an existing arrangement then we are in a great position to help you. With our expertise in the insurance industry and your knowledge of your organisation, together we can design the most appropriate cover and ensure the most competitive premium rates from the insurers. Simply give us a call on 📞 01273646484.
Victoria Slade
Independent Protection Expert at Drewberry
Frequently Asked Employee Benefits Questions
I am a director of my own limited company and have been considering life insurance and came across relevant...
I own a company and I'm looking to take out group protection policies for my employees. However,...
I'm in the HR department of my company and we're considering introducing a company medical...
We are considering setting up a business health insurance scheme for our employees and want to know they...