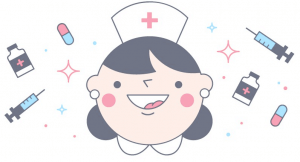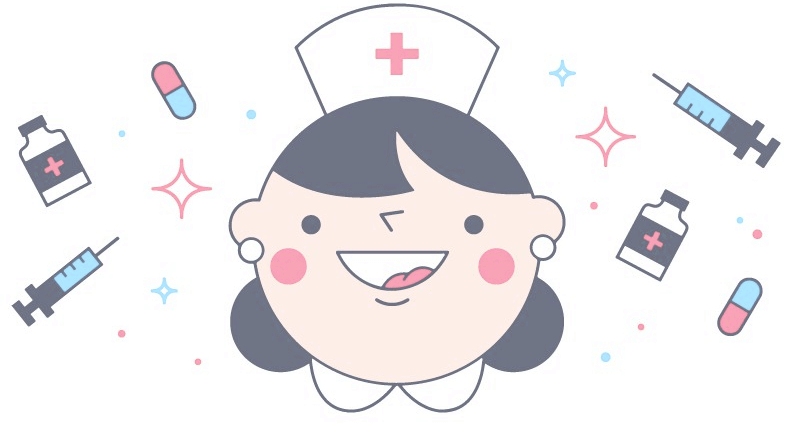 Corporate Health Cash Plans
Corporate Health Cash Plans are designed to cover the cost of some of your employees' everyday, minor medical expenses such as physiotherapy, dental check-ups and eye tests.
While a traditional Business Health Insurance policy can be hugely valuable the cost can be somewhat prohibitive and as an employee benefit it is the few who need treatment who see the real value.
Alternatively implementing a business health cash plan for a fraction of the cost can add real tangible value. Covering the cost of those regular medical expenses which most employees will already see coming out of their own pocket is often very much appreciated by all.
Compare Top 10 UK Insurers
Providing Whole of Market Advice
This Guide…

Written by:
Nadeem Farid, 
Cert CII
Head of Employee Benefits at Drewberry
⏰ 10 minute read
What is a Corporate Cash Health Plan?
A Company Health Cash Plan repays individuals for the cost of certain health-related treatments and services.
If your workers need to pay for a dental checkup, for example, they can put in a claim with the provider and get back some if not all of the money spent on the procedure.
Unlike Private Health Insurance, which only offers cover for private treatments, Business Health Cash plans typically cover both private treatments and treatments provided by the NHS up to a certain limit.
Your workers get full control of the treatments they want and where they get them. Assuming the plan covers the treatment in question, the provider will pay them back for the treatment cost up to the relevant annual limit on the plan.
Need Help? Start Live Chat with our Experts

Neil
Pensions Advice

Robert
Income Protection
How Do Busines Health Cash Plans Work?
Corporate Health Cash Plans are rolled out to employees to cover them for minor everyday medical expenses that typically fall outside a Group Health Insurance policy. These include routine optical and dental treatment and potentially cover for the cost of prescriptions.
Rather than covering employees' medical expenses upfront, Business Health Cash Plans work by giving them cashback on healthcare and treatments they pay for. After paying for treatment and keeping the receipt, your employees submit a claim – usually online – and are reimbursed for that treatment by your provider.
How does a cash plan it pay out?
Providers will usually cover 50%, 75% or 100% of the cost of certain treatments and services up to a maximum yearly allowance.
Assuming a certain type of treatment or fee is covered by the plan, employees can claim back the money they spent on it by sending the receipts to the provider and filling out a claims form. This can be done either online or by post.
On approval of the claim, your employees will be reimbursed for their treatment as a cheque or a payment directly into their bank account.

When you first take out the policy, your workers may have to wait out an excess period before they will be able to make a claim. The excess period of the policy will depend on your insurer, but they can be as long as 6 months.
Emma Wilson
Employee Benefits Consultant at Drewberry
How Do I Get a Group Health Cash Plan?
The best way to get a Corporate Health Cash Plan is to shop around and get the information about the different policies and cover options, along with prices, directly from providers.
Depending on the provider and the policy, you may have to provide some medical information about your workforce when applying for one of these Group Health Plans, although this is not typical.
There are limited options for comparing Health Cash Plans for employees, we are here to help so please do not hesitate to pop us a call on 02084327333.
One of the most difficult aspects of applying for a Health Cash Plan is finding one that's right for you and your company.

Josh at Drewberry was extremely helpful and friendly in answering my many questions about the policy before I went ahead.
Mark France
02/01/2018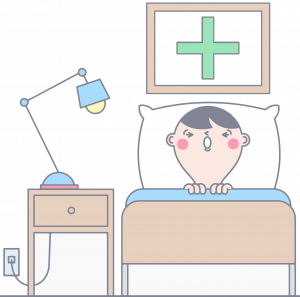 What Do Corporate Health Cash Plans Cover?
Health Cash Plans are designed to cover basic medical costs and services.
Dental Cover
There was a 5% rise in NHS dental charges in England in 2017. According to the British Dental Association, the cost of dental treatments has influenced the type of treatments people choose to have (26%) and even caused some people to delay their dental treatments (19%).
36% of people who did not visit a dentist at all in 2016 said that this was because it was too expensive.
Thankfully, a Health Cash Plan can cover the cost of routine dental checkups and treatments in exchange for just a few pounds per month.
If you paired your company Health Cash Plan with a Corporate PMI policy, your workers will be effectively covered for both routine treatments and emergency treatments/oral surgery. This is because PMI doesn't typically cover routine treatments unless you pay extra but does cover more severe conditions requiring surgery.
Optical Cover
Despite the NHS recommending that everyone have at least one eye test every 2 years, in 2016 27% of people admitted that they had not had a checkup so frequently.
Amongst these people, almost 1 in 5 said the reason behind their reluctance to have their eyes tested is that they were worried about the cost of new glasses.
With a Health Cash Plan, your employees can claim for checkups and prescriptions, which means that they stand a better chance of preserving their optical health.

Most desk-based workers spend a great deal of time looking at computer screens. Given that employers have an obligation to protect their workers' health, including their ocular health, a Corporate Cash Health Plan can be a cost-effective way to do so.
Matthew Giles
Health & Wellbeing Expert at Drewberry
Prescription Cover
Some Health Cash Plan providers offer cover for certain types of prescriptions or contribute towards the cost of prescription medication/appliances, which can make a huge difference for people with long-term health issues.


88% living in England with a long-term illness require two or more prescription items per month, and costs for these prescriptions can add up over time.
A study released by the Prescription Charges Coalition in June 2017 revealed that almost 30% of people admit to taking less than the prescribed dose of the medications they pay for.
43% of these people said that this was due to the cost of their prescription and, as a direct result of skipping or reducing the dosage of their medication, 59% of people became more ill. Half of these people then needed to take time off work as a result.
Help with the cost of prescriptions can keep workers well and reduce employee absenteeism/lost productivity through illnesses caused by a lack of prescription medication.
Other Cover Options
While dental treatments, optical checkups and prescriptions are the most in-demand types of cover, Company Health Cash Plans can cover a lot more.
Physiotherapy (again a popular treatment among desk-based workers)
Chiropody
Cash payment per night for inpatient hospital stays
Consultations
Annual health screenings
Dietetic consultations
Treatments/alternative treatments (chiropractic, homeopathy, osteopathy, or acupuncture).

Business Health Cash Plans can vary hugely in the level of cover they provide with additional options to cover physiotherapy, annual health screenings and prescription charges.
What your workers get will depend on the policy and provider you choose, if you need some help please don't hesitate to pop us a call on 02084327333
Nadeem Farid
Head of Employee Benefits at Drewberry
Do Group Health Cash Plans Cover Pre-Existing Conditions?
It is unlikely that a provider will refuse cover if someone to be included on the plan has a pre-existing condition because cover is far more limited in scope and scale than PMI (which is reflected in the fact that Health Cash Plans cost far less than full Medical Insurance). That's why a Health Cash Plan is seen as a 'halfway house' for your workers between having no cover and having full PMI.
If any employees have a pre-existing condition that you would like to receive cover for, some providers may increase the cost of your policy to have the condition included, but this is not universal.
Generally speaking, there are few pre-existing health conditions that would fall under the remit for treatment from a Company Health Cash Plan. Most pre-existing are more serious conditions for which treatment is unlikely to be provided by a Health Cash Policy in the first place, such as a history of heart attack, cancer or stroke. This said, ongoing medication for these conditions may be covered up to an annual prescription charge limit if you have this option on your plan.
Compare Top 10 UK Business Insurers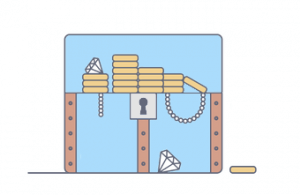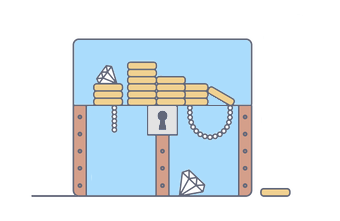 How Much Does a Corporate Health Cash Plan Cost?
Company Health Cash Plans are one of the cheapest insurance products you can purchase for your workers.
In addition, unlike many other insurance products, Group Health Cash Plans tend to have a flat fee. Usually, people within the same age group will cost the same for their level of cover.
Overall, the cost of a Corporate Health Cash Plan will depend on your workers' age, the amount of people you want to cover with your plan, and the level of cover you want from it.

If you do take out an Employee Health Cash Plan for your workers, the most important thing is regular communication reminding them of their benefit and how they make the most of it.
Emma Wilson
Employee Benefits Consultant at Drewberry
Remember, Corporate Health Cash Plans count as a Benefit in Kind / P11D, which means that they are a taxable benefit.
Are Corporate Health Cash Plans Worth it?
Health Cash Plans are popular products to add to an Employee Benefits package. If an employer provides employees with Group Medical Insurance, then there can be numerous benefits to running a Corporate Health Cash Plan alongside Company Health Insurance.

One of the main issues with company-wide Group Health Insurance is that it might be expensive for smaller companies. If a smaller company wants to provide employees with some benefits, then a Medical Cash Plan can be a good alternative.
Quick Tip 
When a Group Health Cash Plan runs alongside Business Health Insurance, it can sometimes be used to pay the excess on the company paid Health Insurance scheme. As a higher excess keeps the cost of Group Medical Insurance down, a Group Health Cash Plan that pays the excess for employees can help reduce the price of employer-provided medical insurance.

Health Cash Plans are only worth the cost if your employees engage with the plan and claim. If they forget to claim they won't get the cover you're paying for.
Emma Wilson
Employee Benefits Consultant at Drewberry
Additional Benefits from Business Health Cash Plans
Many Health Cash Plans offer additional benefits in the form of support services, unique cover options or complementary benefits. Some common perks you will find associated with these policies include:
Free cover for children and/or partner (although you don't have to extend your cover to non-employees if you don't want to)
Telephone support and advisory services
Counselling services
Cover for 'lifestyle' treatments (e.g. payments towards massages or teeth whitening)
The extra benefits that come with a policy will depend on the plan provider and the options it provides. While these alone won't make a Health Cash Plan a worthwhile product, they can sweeten the deal and allow workers more opportunities to get the most from the policy.
Business Health Cash Plans vs. Corporate Health Insurance
| | |
| --- | --- |
| Health Cash Plan | Private Health Insurance |
| Designed to cover minor and regular medical expenses (e.g. dental and optical checkups, prescription fees etc.) | Designed to cover costly medical treatments and private care (e.g. joint replacements, cancer treatment etc.) |
| Cover limited to several hundred pounds per year per condition/treatment | Can cover the full cost of treatment for conditions covered in private healthcare facilities |
| Can be used towards both private and NHS provided healthcare if desired, so bridging the cap between the NHS' free-at-the-point-of-use services and those with fees, such as dentistry | Is designed mainly to cover private healthcare only (although some providers will make payments for nights spent in NHS hospitals instead of using their Health Insurance plan) |
| You choose the treatments you need and where you get them | Insurers have private hospital lists and recommended specialists you can be referred to |
| You have to organise your own treatment and pay for it | Some insurers help you to organise your treatment and the bill will go directly to them |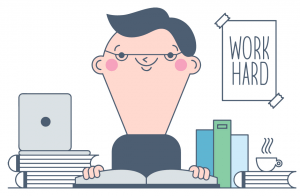 Best Expert Business Health Cash Plan Advice
Our financial advisers are experts in putting together employee benefit schemes that cover your business needs while also being cost-effective.
There are a lot of options to choose from if you would like to cover your employees' medical expenses. If you would like to learn more about whether a Corporate Medical Cash Plan is right for you and your company, contact us today on 📞 01273646484 to start looking at available policies.
Matteo Mockler
Health & Wellbeing Expert at Drewberry
Compare Top 10 UK Insurers
Providing Whole of Market Advice
Frequently Asked Employee Benefits Questions
I am a company director and have a mortgage and a family I want to protect with some life insurance....
My employer is thinking of introducing a Group Income Protection policy to provide sick pay insurance...
We have taken out a sizeable business loan and I am wondering whether it is mandatory or just best practice...
I'm looking to set up Health Insurance for my employees, can you explain how this will...