What is Group Health Insurance?
Group Health Insurance provides your employees with access to private healthcare bypassing lengthy NHS waiting lists.
Employees receive private healthcare when they need it most, ensuring they are back on their feet as soon as possible.
A highly valued benefit 😀, helping you to recruit and retain the best people whilst reducing employee absenteeism.
What is it?
What Does Group Medical Insurance Cover?
A Group Health Insurance policy for employees pays for their healthcare and treatment in private medical facilities. The scope of the cover can vary considerably depending on the options you select.
Core Inpatient Cover
Day patient and inpatient treatment, covering employees if they need treatment requiring a hospital bed for a day or overnight. This includes the treatment, testing, consultations etc.
Additional Outpatient Cover
To get cover for initial consultations and diagnostic testing, you'll need outpatient cover. This is recommended to avoid the potentially lengthy NHS outpatient waiting lists.
What does it cover?
How Does Employee Health Insurance Work?
The level of cover and type of treatment required determines the exact process. However, the main variation depends on whether the policy includes outpatient cover.
PMI without Outpatient Cover

PMI including Outpatient Cover

Without outpatient cover, an employee would have to go through NHS waiting lists for testing and initial consultations.
How does it work?
Your Key Policy Options
Outpatient Cover – gives access to initial consultations, testing and scans privately
Therapies Cover – includes treatment such as physiotherapy and osteopathy, popular among office workers suffering from a common complaint: back pain.
Dental Cover – some employers include dental cover for routine treatment (e.g. fillings and checkups) as an optional extra to the standard cover for oral surgery and emergencies.
Psychiatric Cover – employers also have the option to add both inpatient and outpatient psychiatric treatment.
Additional options
Our Delivery
We highly value our independence – and it's beneficial for every client. As we're totally free from ties with insurers, you get the benefit of Group Health Insurance quotes from across the market. That's how you can be sure you're getting the best terms.
The Fact Find
You need to provide us with some minor employee details to compare policies and find the best deal for you, your company and your employees.
The Research
Once we've got the required data, we'll research the whole UK market and find the best options for your circumstances.
The Report
We'll provide you with a recommendation report containing all of your options. You'll also receive an outline of the insurer we're recommending to you and our reasons for this.
How can we help?
Compare Top 10 UK Insurers
Providing Whole of Market Advice
This Guide

Written by:
Nadeem Farid, 
Cert CII

Employee Benefits Expert at Drewberry
Last Updated
14 August 2018
⏰  10 min read
What is Group Health Insurance?
It is designed to provide employees with Private Health Insurance paid for by their employer. It offers staff treatment in private healthcare facilities for a range of medical conditions. Usually, this is faster and with superior amenities (e.g. private rooms) than the NHS could offer.
Employees value having Private Health Insurance. It's been shown to boost employee retention and make it easier to hire new workers.
Health Insurance offers treatment for acute (i.e. curable) conditions. This might include the need for a joint replacement or treatment for cancer. It will also cover chronic conditions (e.g. heart failure) up to the point of diagnosis.
There are many options to consider when setting up a group scheme. To make sure you're getting the right policy for you and your company, it's worth speaking to an expert such as the team at Drewberry.
Need Help? Start Live Chat with our Experts

Neil
Pensions Advice

Robert
Income Protection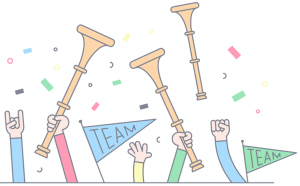 What are the Benefits of Group Health Insurance?
 For Employees
Fast access to private medical care that your employer pays for
Can cut time spent off sick on reduced sick pay
Potentially offers cover for therapies, e.g. physiotherapy. This can help with back pain office workers often suffer with
Employers may choose to allow you to add family members to the scheme, offering them the same cover
Potential cover for pre-existing conditions if your group scheme is large enough.
For Employers
Reduced staff absenteeism 👍
Gets employees treatment faster and therefore back to work sooner
It's a valued employee benefit and can therefore improve employee retention and recruitment
Premiums are usually an allowable business expense against corporation tax (although there are other tax implications – see below)
If employers pay for family members via salary sacrifice, it may reduce your National Insurance bill.
Can I Get Group Health Insurance if I'm Self-Employed?
You can get Health Insurance if you're self-employed, but this would usually be a personal policy paid for out of your own pocket.
Contractors' Health Insurance is available for those who contract through their own limited company. Sometimes people prefer to run cover through their business and have their limited companies pay for Health Insurance.
However, it's important to be aware that the employee will have to pay additional tax if your limited company pays for the Health Insurance. This is because PMI is a P11D or benefit in kind.

Excellent service from start to finish. Both Jack & Jake were both helpful and polite through the process. I would recommend Drewberry to family and friends.
Trevor Massey
22/01/2019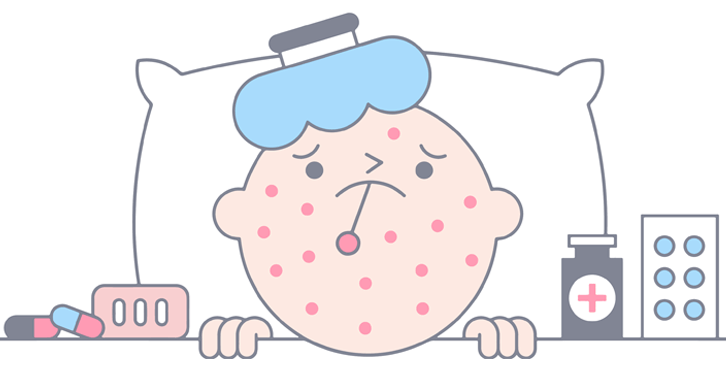 What Does Group Medical Insurance Cover?
Just like any form of Private Medical Insurance, it is designed to cover acute conditions. Whether group or individual no PMI is designed to treat long-term, chronic conditions – these will be referred back to the NHS.

The main difference between chronic and acute conditions is that acute conditions are curable with treatment, but chronic conditions remain with you.
Acute conditions include broken bones, cataracts, nasal polyps and hernias. Chronic conditions include diabetes, arthritis, high blood pressure and psoriasis.
While your Group Private Medical Insurance scheme will cover the diagnosis of chronic conditions, it will only do so up to the point of diagnosis. At that point, you'll be referred back to the NHS to continue your treatment.

The difference between chronic and acute conditions is not, as many people assume, their severity. For instance, the common cold and a heart attack are both acute conditions. With time and assuming you receive the correct medical care, both will respond to treatment and then pass.
Emma Wilson
Employee Benefits Consultant at Drewberry
What is Inpatient Treatment and how does it work?
Most schemes will cover inpatient and day-patient treatment in full. For a condition to be covered under the inpatient or day-patient section of a policy any treatment must require the use of a hospital bed, this could be due to needing an operation to remove kidney stones or having a hip replaced.
If your policy on covers inpatient and day-patient treatment the NHS would be responsible for any consultations, scans and tests to diagnose your condition. Fortunately, once the NHS establishes the need for an operation, the wait for this privately would be almost non-existent.This is compared to current NHS waiting lists – were 3.7 million people in England were waiting for an NHS operation at the end of March 2017.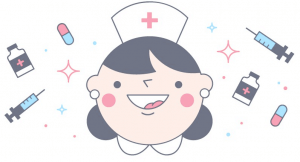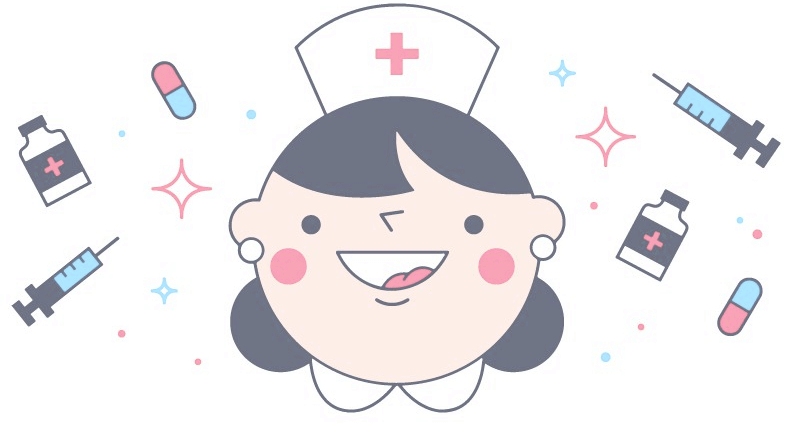 What is Outpatient Treatment and how does it work?
Whilst inpatient treatment tends to be covered in full, the level of outpatient treatment provided is optional and the level you choose will have a big impact on the cost of the health insurance scheme.
Once your employees receive a referral from their GP the outpatient treatment can kick in with any consultations, scans or tests to diagnose the condition being covered up to your pre-defined limit. Outpatient treatment can either be covered in full or limited to a monetary value such as £1,000 per policy year
Group Health Insurance Exclusions
In the UK an Employee Health Insurance scheme isn't designed to provide all medical treatment. In some cases, especially for chronic conditions, you'll still need to use the NHS for care. Common exclusions include:
Emergency care
Ongoing management and treatment of chronic conditions
Kidney dialysis
Fertility treatment/IVF
Pregnancy and childbirth (unless there's complications)
Treatment for alcoholism/other substance abuse issues.
Will a Group Private Health Insurance Scheme cover pre-existing conditions?
Whether or not your policy will cover employees' pre-existing conditions depends largely on the type of underwriting you choose.
Compare Top 10 UK Business Insurers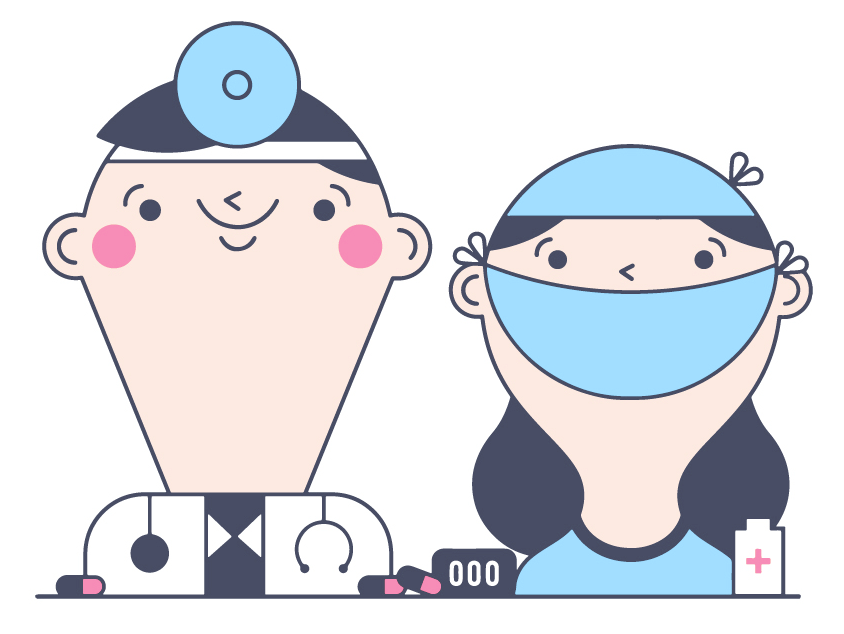 How Does Group Health Insurance Work?
The company pays for the Employee Health Insurance scheme and your staff receive an insurance that allows them to receive healthcare in top-notch private medical facilities across the country.


Making a claim
When your employees need to make a claim, they'll need to get authorisation from the insurer. They'll look at the medical need for the claim (e.g. a GP referral).
Once the employee receives the claims authorisation number, they can take it to an appropriate private facility for treatment.
This treatment will usually be faster than would be available on the NHS. However, even with the best Private Medical Insurance, the process will start with a referral from an NHS GP. This is because Private Health Insurance usually excludes GP (also known as primary) care.
Once your employees have a GP referral, their treatment will depend on the type of Health Insurance cover you've provided.
How is Medical Insurance Underwritten?
As a company, your decision on how to underwrite your employees is very important. It will likely effect the cost and what your policy covers your workers for.
The underwriting options available to you will depend partly on the size of the group, as only larger companies are eligible for certain types of underwriting.
As a business looking for Corporate Health Insurance, you have three underwriting options plus a fourth option if you're looking to move between schemes at renewal.
Full medical underwriting (FMU)
Full medical underwriting involves employees making a full disclosure of their medical history. The insurer will likely exclude any pre-existing conditions, but employees will know exactly what these are and which exclusions apply to them from the outset.

This option is available to schemes of all sizes and is usually the cheapest option because of its upfront exclusion of pre-existing conditions. However, given employees must declare all medical history there can be a lot of paperwork to get such a policy off the ground.
Moratorium underwriting
Unlike FMU, insurance with moratorium underwriting requires less in the way of administration. A moratorium underwriting means that a condition will be excluded if, at the start of the policy, the employee has suffered from it in the past five years.
No medical disclosures will be made upfront – rather, when it comes to a claim the insurer will check the employee's medical history to make sure that condition hasn't occurred during a period where it would be disqualified. Providing it hasn't, the employee will be eligible to claim for it.

Moratorium underwriting is one of the most commonly chosen options as it allows for pre-existing conditions to be covered after employees have spent two consecutive years on the policy without receiving any advice, medication or treatment for that condition.
Nadeem Farid, Cert CII
Employee Benefits Expert at Drewberry
Medical history disregarded (MHD)
MHD underwriting is the best Medical Insurance underwriting available. It ignores any pre-existing conditions, no matter when your employees have suffered from them. As the name suggests, your employees' previous medical history is totally disregarded and they're able to claim for any eligible condition under the policy's terms.

It's the most expensive type of medical underwriting because it's so all-encompassing. Medical history disregarded underwriting is only available to large groups, usually starting with at least 20-25 people.
This is because the risk of a claims is spread wider over many more people, making it more economical to offer such a comprehensive Health Insurance option.
Switch or Continuing Personal Medical Exclusions
Lastly, switch or continuing personal medical exclusions (CPME) underwriting are terms you need to look at if you're moving from one insurer to another. This will ensure any pre-existing conditions you've suffered from and received treatment for under the previous policy should continue to be covered going forward with the new insurer.
You'll need to provide your new insurer with your current insurance certificate and possibly answer some questions about your employees and any members who've received treatment under the old policy. Any exclusions already on the old policy will also be copied across.

Switching your own Individual Medical Insurance can be complicated enough, let alone switching an entire group scheme containing many employees.
Not only can Drewberry research the entire UK market to find you the best group health insurance quotes, we're also here to handle any switch you may decide to make. That way, you can secure cheaper cover or better terms without the hassle of ensuring vital continuation of cover.
Emma Wilson
Employee Benefits Expert at Drewberry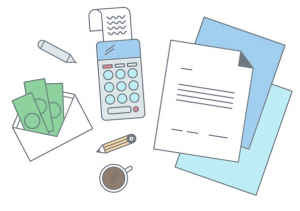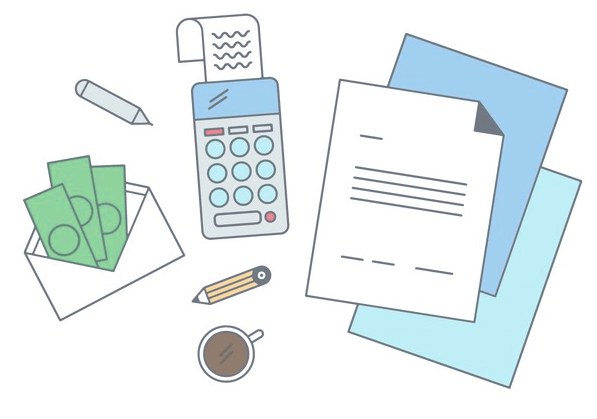 How Much Does Group Medical Insurance Scheme Cost?
Five main factors that determine the cost of Group Health Insurance scheme are:
The size of the group – although larger groups obviously cost more to insure as there are more employees, you may be entitled to a group discount for larger schemes
The age of each individual member – as we get older, the risk of us developing illnesses and diseases rise, so PMI for older people is more expensive as a general rule
The gender of each employee – as women live slightly longer than men their longer lifespans mean they're more likely to suffer from illnesses
Your location – incidence of various illnesses varies depending on where you are in the country, as does the cost of private medical treatment (London hospitals are far more expensive than those in the rest of the country).
The underwriting and level of cover you choose.

The cost of your group scheme will depend on so many different factors that it's impossible to just provide a 'ball park' price!
We need to go away with the employee data you provide us and research the entire market. That way, we can be sure we're offering you the best deal for your group PMI scheme.
Nadeem Farid, Cert CII
Health & Wellbeing Expert at Drewberry
Your Policy Options
There are several factors which have an impact on your policy's premiums that can't be changed, such as where the employees are based for work or the demographic of your workplace.
However, there are multiple factors you can adjust within your policy to increase the level of cover or reduce your premiums.
Level of outpatient cover
Health insurance is designed around inpatient cover (or 'core' cover). You can add outpatient cover to inpatient to make up Comprehensive Health Insurance.
Outpatient treatment includes consultations and diagnostic tests as well as outpatient therapies such as physiotherapy, which means this tends to be the area which results in most claims. As a result, because more cover is being provided adding outpatient cover can increase the cost of your scheme.

One way to mitigate rising costs that come with adding outpatient cover can be to put a limit on your outpatient treatment.
This means each employee has a limit per year as to how much they can claim on the policy for outpatient treatment. (Note that imaging tests, such as MRIs and CT scans, which are very expensive, don't usually count towards an outpatient limit because of their high cost.)
Nadeem Farid, Cert CII
Employee Benefits Expert at Drewberry
Excess
An excess is the option to have employees pay a set amount per year or per claim towards any treatment they may receive. Including an excess and having the employees pay for a proportion of the treatment reduces the risk to the insurer and so can lower premiums.
Psychiatric Treatment
Psychiatric cover is another additional option that can be chosen on most plans. It can provide both inpatient and outpatient treatment for many forms of mental illness and behavioural disorders, potentially covering up to 45 days of treatment per policy year.

Psychiatric cover is a popular option to add, especially with the rise of workplace stress and an employer push to improve mental health and wellbeing in the workplace.
However, psychiatric claims tend to be among the most expensive. Insurers even deal with these claims via a separate claims channel, along with heart conditions and cancer, so adding this cover will increase premiums notably.
Emma Wilson
Employee Benefits Expert at Drewberry
Six week NHS wait option
Choosing a six week wait option will result in your plan only paying for treatment if the waiting list on the NHS for that particular procedure exceeds six weeks. If the waiting time on the NHS is below six weeks, then employees have the operation on the NHS.
Although this limits the cover provided, it can make significant savings on your premiums as for certain acute conditions many NHS trusts have had waiting lists below six weeks.
Adding family members
Some employers allow you to add spouses and/or dependent children to the Employer Medical Insurance plan. This entitles employees' families to the same healthcare as employees.

For tax reasons, the employer must pay for their employees' Group Health premiums. However, there's no obligation for the company to pay for family members.
The employer can pay for family members if they wish, or alternatively employees can pay for spouses and children via salary sacrifice if the company chooses to allow it.
Francis Webster
Group Support Specialist at Drewberry
Additional hospitals
To keep the cost of your scheme down, many providers offer more than one 'tier' of treatment facilities. The most expensive and exclusive hospitals and clinics are on the top tier and access to these may be included for an extra premium.
Dental and optical cover
While standard Health Insurance will offer cover for ocular surgery (e.g. cataracts) and oral surgery, adding routine optical and dental cover to the plan is an additional option.

This will provide cover up to set limits for routine appointments, such as fillings and checkups for dentistry, and opticians' fees, such as eye tests and the cost of glasses.
Adding a Health Cash Plan
Some employers choose to implement a Health Cash Plan alongside their Private Medical Insurance. This offers cash towards certain routine health expenses, such as dental and optical treatment. It can also be used to cover any excess you implement on the plan.
The employee can claim back the cash they've paid upfront as an excess from the Health Cash Plan. Despite having two policies, this often works out cheaper than having just Group Health Insurance with no excess.
Naturally, the more options you add to your Group Medical Insurance scheme the more comprehensive it becomes and the higher the premiums will be.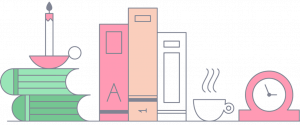 How is Group Private Health Insurance Taxed?
As an employer, you can usually pay for your employees' Health Insurance from pre-tax earnings. This makes the premiums allowable as a business expense against corporation tax.
For employees, their employer paid medical insurance is known as a P11d benefit or a taxable benefit in kind. This refers to a benefit your employees receive that's not counted as part of their salary but is nonetheless a benefit and so HMRC will levy tax against it.

As HMRC views Group PMI as part of employees' remuneration, as a company you'll generally need to pay employer's National Insurance on the premiums, also.
That usually means employees have their annual income tax allowance reduced by the same amount of the premiums paid on their behalf, meaning they can earn less before becoming subject to tax.
As an employer, you'll need to fill out a P11d form to declare to HMRC that you've provided your employees with a benefit in kind.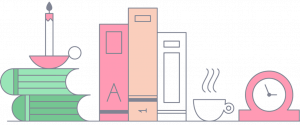 Expert Employee Benefits Guides...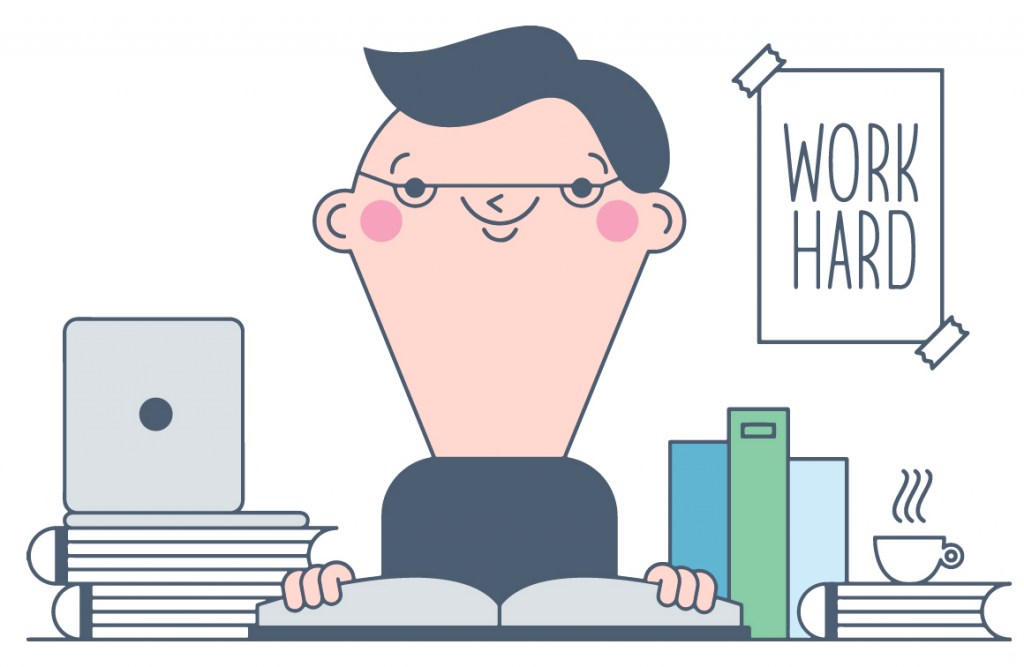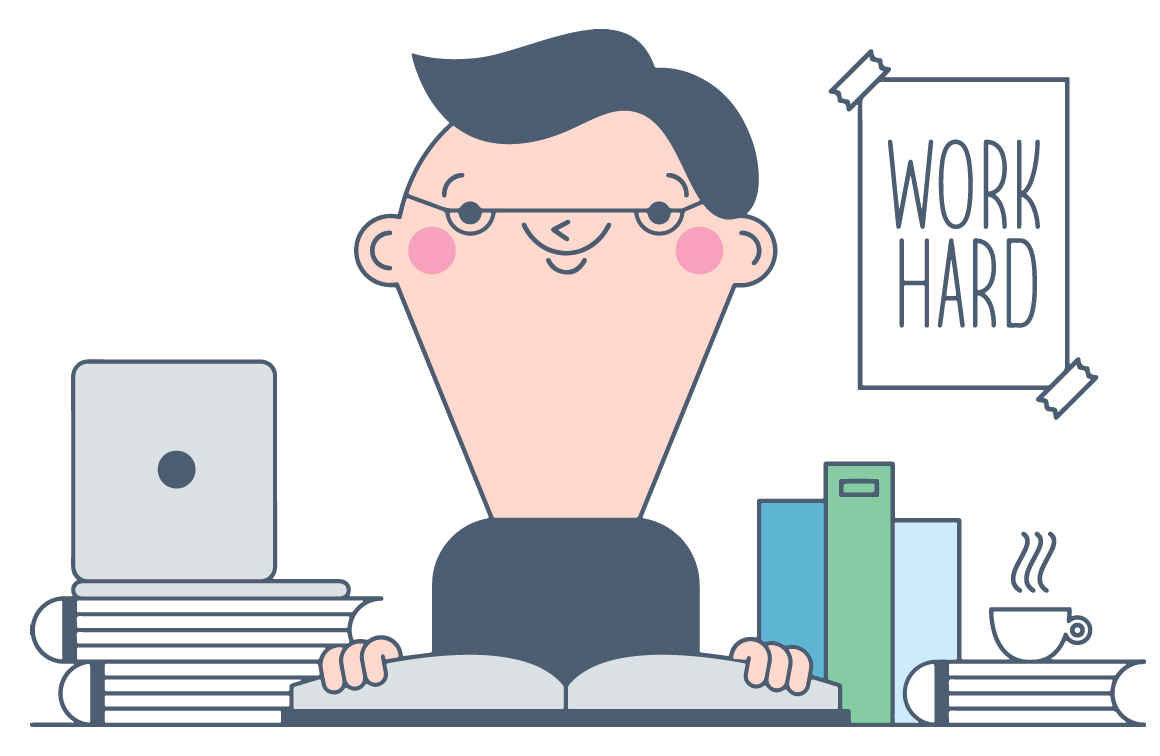 Get Expert Group Private Health Insurance Advice
Many providers will only offer group medical insurance quotes via intermediaries such as Drewberry, so if you want to research every UK provider you may have to use an expert. Fortunately, the team at Drewberry are here to help you research the whole the market and ensure you can make an informed decision when it comes to setting up your group scheme.
At Drewberry we have a team dedicated to finding the best scheme for your company and your employees. We'll get group health insurance quotes from the entire market so you can be sure that you're not only getting the best price but also cover that's as comprehensive as you need it to be.
For help and advice with all your employee benefit needs, don't hesitate to pop us a call on ☎  01273646484 or drop us an email on help@drewberry.co.uk.
Tom Conner, BSC, MPhil
Director at Drewberry
Why Work With Drewberry™
We placed over £1 billion worth of risk with insurers for our clients in 2017
We were nominated for Protection Intermediary of the Year at the Protection Review Awards in 2016, 2017 and 2018 and the Cover Excellence Awards in 2016 and 2017
Our ethos is to provide the best possible service demonstrated by the growing number of 5-star rated reviews with 98% of our clients saying they would recommend us
Tom and the rest of our insurance experts are frequently quoted in leading papers such as The Independent and Financial Times with a reputation in the media as an authority in our industry.
Read more about Drewberry here >>
Compare Top 10 UK Insurers
Providing Whole of Market Advice
Frequently Asked Employee Benefits Questions
I'm considering rolling out Group Critical Illness Cover for my employees across the company....
My employer is offering to pay for Group Critical Illness Insurance for all employees, but I've...
My employer is thinking of introducing a Group Income Protection policy to provide sick pay insurance...
I want to ensure my family are able to realise the value of my share in our business should the worst...