Why Death in Service Insurance?
Death in Service provides a cash lump sum for your employees' loved ones should they die whilst in your employment.
It provides peace of mind for your employees knowing their loved ones will have a financial lifeline should the worst happen to them.
Additional benefits often include an Employee Assistance Program ❤ and Bereavement Service.
1 in 8 men aged 35 years now will not live to reach their retirement at age 65 ONS Life Expectancy Data
Overview
What is Group Death in Service?
A Death In Service benefit is a very simple Life Insurance policy paying out if the worker passes away whilst in employment with your organisation.
The policy would pay out irrespective of whether death occurs at work or not. For example, it could be as a result of an accident whilst on holiday or as a result of a long-term serious illness.
Each employee is covered for a multiple of their gross earnings which is determined by the business upon setting up the policy.
It is also commonly known as Group Life Assurance and is an increasingly popular 'first step' on the ladder of employee benefits as it's among the cheapest benefits to offer while still providing valuable peace of mind for your workers and their loved ones.
What is it?
How Does Death in Service Work?
A Death in Service policy is paid for and administered by the company.
The business chooses a level of Life Insurance to provide to their staff which is often between 2 and 4 times their gross annual salary.
You can opt to create 'tiers' of cover depending on the seniority of your workforce. Some businesses choose to offer senior staff a higher multiple of salary than more junior members, for example.
Should a claim arise the chosen multiple of salary will be paid out as a lump sum benefit and paid to the loved ones of the deceased.
Any payout is completely tax-free for the employee's family so long as the policy has been written into trust correctly.
How does it work?
Is Death in Service compulsory?
Although employee life insurance tends to be the first benefit offered by a company it is not compulsory in the UK. To set up a group policy you will generally need at least 5 employees.
If your business is too small for a full Death in Service benefit, you may want to consider a product called Relevant Life Insurance as it can be taken out for a single employee. There are similar tax benefits to a Death in Service scheme in that the policy is owned and paid for by the business and there is corporation tax relief available on premiums.
Although it's employees who get covered with Death in Service Insurance, there are benefits for both workers and employers alike.
Benefits for Employers
According to Investors in People…
Almost 1 in 5 UK employees are unhappy in their job due to a lack of benefits.
44% of UK employees considered company benefits to be one of the most important qualities that attract them to a new company.
Meanwhile, the Chartered Institute of Professional Development reveals that 54% of people currently looking for a new job are looking for better pay/benefits, citing this as the main reason for their move.
Employee benefits can help attract and retain employees, improve employee engagement and even reduce absenteeism, especially when the cover comes with employee assistance programs (EAPs).
There are also tax advantages to offering Death in Service cover in the form of corporation tax relief on premiums.
Benefits for Employees
Life Insurance is a popular benefit for workers. However, a recent Drewberry survey found that only around 1 in 3 UK adults had Life Insurance. Cost is a major barrier to uptake, so having an employer pay for cover could be a major weight off many employees' shoulders.
Workers with pre-existing medical conditions could also benefit from a Death in Service policy, as such policies aren't usually medically underwritten unless you exceed the free cover limit.
Death In Service policies are also written into trust from the outset so should a claim arise the benefit is automatically paid to the employee's loved ones free from inheritance tax.
Do we need it?
How much does Death In Service cost?
The cost of Death in Service Cover, like any group insurance scheme, will depend largely on the demographics of your workers.
Although there's usually no need for medical underwriting, cost will still depend on the age of the workforce, for example. An older workforce will typically increase premiums due to increased risk. Other major factors that will determine the cost of Group Life Cover include:
Employees' salaries – given that the benefit is based on a multiple of salary, if you have many high-earning employees you'll likely face a higher premium
Your industry – certain industries require employees to take on risker roles (e.g. manual work, working at heights or underwater) than would be undertaken by the typical desk worker, so premiums will be higher in such industries
Number of workers – while you might think that it would cost more to insure a larger group of people, in fact certain cases insurers will offer a premium discount for groups above a certain size.
What does it cost?
Compare Top 10 UK Insurers
Providing Whole of Market Advice

Excellent service from start to finish. Both Jack & Jake were both helpful and polite through the process. I would recommend Drewberry to family and friends.
Trevor Massey
22/01/2019
Common Death in Service Questions
Death in service vs personal life insurance
The main difference between a Death in Service benefit and personal Life Insurance is who pays for it. With Life Insurance, it's paid for personally, from your bank account. For Group Life Assurance, the cover is paid for by the company.
You only receive employee Life insurance for as long as you're working at the company – if you move jobs, your cover lapses. Individual Life Insurance is owned by you personally and remains in place for the full term unless you stop paying the premiums.
Your employer typically decides how much Group Life Insurance you will receive, which is usually a multiple of your salary. You're free to choose how much life cover you want on an individual basis.
Do you pay inheritance tax on Death in Service?
The way it is set up typically includes a trust from the outset. This trust is owned by the company and the Life Insurance is written into that trust.
As a result, in the event of a claim, the money is paid first into the trust before being distributed to beneficiaries. This intermediary step between the death of the employee and their loved ones receiving the benefit allows the bereaved family to sidestep any inheritance tax issues on the payment.
Given that these policies usually come with corporation tax relief on premiums, and the payout, thanks to the trust, isn't taxable either, its one of the most tax-efficient options for life cover on the market today.
Does death in service form part of estate?
As per above, so long as the group scheme has a suitable trust death in service will not form part of your estate.
Is Death in Service a benefit in kind (P11d)?
Life Insurance for employees is paid for by the company and with regards to the HMRC the premiums are generally an allowable business expense for corporation tax purposes. It's also not a P11D or a Benefit in Kind for employees – which means there won't be any additional income tax you'll have to pay as a result of being covered by your employer.
This is compared to an individual policy, where you pay for premiums out of income on which you've already had tax and National Insurance deducted. Plus, you're paying for cover out of your own pocket rather than having the company cover the costs.
How long does it take to pay out?
Most claims are paid within 60 days of being made aware of the death with some providers paying out a lot quicker. The sooner the insurer is made aware the better. When making a claim they are likely to need to know:
The name of the deceased
The date and cause of death (as stated on the death certificate)
The policy number
Your name and your relationship to the deceased as well as your contact details.
What is a free cover limit?
The free cover limit is the amount of Life Insurance that can be secured on an individual worker before medical underwriting is required. These limits are typically set high, so for most people being offered two to four times their salary they won't have to submit any medical details to support their application.
Effectively, this can help get cover for those with pre-existing conditions or other factors that would likely increase Life Insurance premiums as an individual, such as being a smoker, on the same terms as a healthy individual. Such individuals would likely struggle to get such favourable terms on the personal market, where applications are always underwritten.
For those who exceed the free cover limit, their applications will have to be medically underwritten. However, thanks to high free cover limits for Death in Service Cover, it's usually only managers and directors with large salaries and therefore large benefits who need to be concerned with this.
Additional benefits
It is important to highlight that some insurers offer additional benefits with their products, which may not seem obvious when initially looking to invest in a Death in Service benefit.
These include:
Counselling and bereavement services, either face-to-face or over the phone, for employees' loved ones
Telephone-based GP and nurse services
Access to physiotherapy and other benefits to help employees back to work if they're off sick.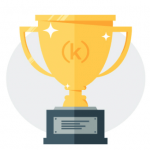 Compare Best UK Death in Service Providers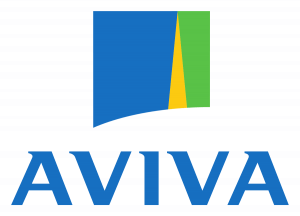 Aviva
Aviva can trace its roots back to 1696, but the company as it is known today was formed via the 2000 merger of Norwich Union ad CGU PLC.
Aviva's group life cover allows employees who are part of the scheme to add a spouse/partner to the policy. The employee assistance program on offer includes discounted gym memberships and access to a 24-hour stress counselling helpline.
Free cover level: £5 million
Minimum lives: 5
Max. policy cease age: 75

Canada Life
Canada Life paid 99.7% of Group Life claims in 2016. The Canadian company offers life, health and disability insurances for both groups and individuals.
With Canada Life employees' families are provided access to bereavement and probate helplines after the death of their loved one.
Free cover level: £1.25 million
Minimum lives: 5
Max. policy cease age: 75
Ellipse
Ellipse was founded in 2009. Despite being a relatively new provider, it has since grown to insure more than 250,000 lives.
Ellipse's Death In Service benefits include an online nomination of beneficiary form and online medical underwriting, which can help speed up the application process.
Free cover level: £1.25 million
Minimum lives: 2
Max. policy cease age: 75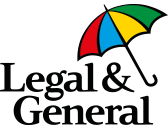 Legal & General
Legal & General was founded in 1836 and is one of the oldest and most recognisable insurance brands in the UK. In 2016, the insurer paid 97% of all group claims.
With Legal & General workers get access to a substantial employee assistance program.
Free cover level: £5 million
Minimum lives: 10
Max. policy cease age: 75

MetLife
MetLife is the trading name of New York-based business The Metropolitan Life Insurance Company. It's among the largest providers of insurance, annuities and employee benefits programs worldwide.
MetLife's group life cover comes with a free bereavement and probate support for employees and their families, making up to six face-to-face bereavement counselling sessions available.
Free cover level: Determined by underwriting
Minimum lives: 2 members for policies with Flexible Benefits; 3 members for policies without Flexible Benefits
Max. policy cease age: 75

Unum
The Unum Group was formed in 1999 through the merger of Unum Corporation and The Provident Companies. Today, the company operates through three distinct business arms: Unum US, Colonial Life and it's UK branch, Unum UK.
Unum offers a multiple of between 1x and 12x salary with one of the highest free cover limits on the market.
Free cover level: £15 million
Minimum lives: 20
Max. policy cease age: 75
How to Get the Best Death in Service Benefit
There's no real 'trick' to getting the best cover – it all involves studying the market and comparing premiums to make sure you find the best option for you. You'll also need to consider the additional benefits on offer from the providers, such as counselling services, and factor this into your decision.
Key things to look out for…
Successful claims
Reputation of provider
Clarity of policy wording
Additional benefits
Whether there's a limit on the cover/number of people you can put on a policy.
Remember, when comparing Death in Service…
Higher premiums don't always mean better cover
Always compare the entire market, look for other options and don't take the first quote
Be accurate with all information you provide – if you're not sure if something is relevant, ask an expert.
Compare Top 10 UK Insurers
Providing Whole of Market Advice



Need Some Expert Advice?
We are here to ensure you and your employees don't miss out on financial security because appropriate insurances were not put in place. Our experts can help provide you with all the necessary information for you to make an informed decision.
To compare the UK's leading providers you can request Death Insurance quotes here. If you want to speak to one of our experts or need any help please do not hesitate to pop us a call on 02074425880 or email us at help@drewberry.co.uk.
We placed over £1 billion worth of risk with insurers for our clients in 2017
We were nominated for Protection Intermediary of the Year at the Protection Review Awards in 2016, 2017 and 2018 and the Cover Excellence Awards in 2016 and 2017
Our ethos is to provide the best possible service demonstrated by the growing number of 5-star rated reviews with 98% of our clients saying they would recommend us
Tom and the rest of our insurance experts are frequently quoted in leading papers such as The Independent and Financial Times with a reputation in the media as an authority in our industry.
by
Tom Conner,
 BSc, MPhil
Director at Drewberry
⏰  10 min read
Related Life Insurance Guides
Need Help? Start Live Chat with our Experts

Neil
Pensions Advice

Robert
Income Protection