Why Business Health Insurance?
Company Health Insurance provides your employees with access to private healthcare.
Employees receive treatment when they need it most ensuring they are back on their feet as soon as possible.
A highly valued benefit helping you to recruit and retain the best people whilst reducing employee absenteeism.
What is it for?
What does Company Medical Insurance cover?
Company Health Insurance is highly flexible. The level of cover that policies offer depends mostly on the options you choose during the application process.
Inpatient/Day-Patient Treatment
Also known as 'core' cover, these two types of treatment are normally what is covered as standard. These treatments are those that require a hospital bed, either overnight or for the day.
Outpatient Treatment
This is an optional add-on that allows employees to claim for treatments that don't require the use of a hospital bed, such as diagnostic tests, consultations, and therapies. This can reduce the time employees spend waiting to be diagnosed and referred for treatment.
What does it cover?
How does Business Medical Insurance Work?
The level of cover and type of treatment required will determine the exact process but the main variation depends on whether the policy includes outpatient cover.
No Outpatient Cover


With Outpatient Cover


Naturally, holding a policy with no outpatient cover does run the risk of an employee having to go through the NHS outpatient waiting list for testing and initial consultations
How does it work?
Your Key Policy Options
Outpatient cover
Although the level of outpatient cover makes a sizeable difference to the premiums it does ensure that the initial consultations and testing can be done privately.
Therapies Cover
It is common for plans to cover therapies up to the outpatient limit with GP referred therapies being an additional option with some providers.
Dental Cover
You can opt to include dental cover which will cover the cost of routine and restorative treatments in addition to covering accidents and emergencies.
What are the options?
Our Delivery
Being Independent Advisers we pride ourselves on being the experts, knowing every insurance product we offer inside out and back to front. Here's how we work…
The Fact Find:
We will talk you through the options available and capture vital information about the employees to be covered.
The Research:
We go out to all leading business health insurance companies to gain the most competitive options available.
The Report:
We email you a short report with pricing and recommendations for the various options we've discussed. When you are happy to go ahead in many cases we are able to complete the application for you over the phone.
How can we help?
Compare Top 10 UK Insurers
Providing Whole of Market Advice
In This Guide…

Written by:
Nadeem Farid, Cert CII
Employee Benefits Expert at Drewberry
Last Updated
14 August 2018
⏰  10 min read
What is Business Health Insurance?
Business Health Insurance is a form of Private Medical Insurance designed specifically for an employer to provide their staff with access to private healthcare treatment.
Providing such cover will allow your employees to avoid potentially lengthy NHS waiting lists and get them back fighting fit as quickly as possible.
Private Health Insurance is designed to supplement NHS services rather than replace them.
A company health insurance scheme is great for covering the cost of treatment for acute medical conditions. However, other services – such as GP consultations, A&E and the treatment of chronic conditions – will still need to be provided by the NHS.
Offering your employees Business Health Insurance is a great way to get them treated faster, potentially lessening the impact of an acute illness on the business through staff absence if they had to wait for the NHS.
Need Help? Start Live Chat with our Experts

Neil
Pensions Advice

Robert
Income Protection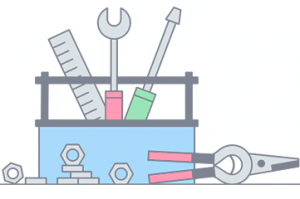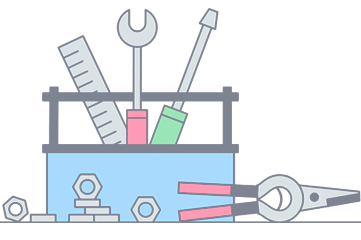 What Does Business Medical Insurance Cover?
It is designed to cover the cost of medical care to help speed up the diagnosis, treatment and recovery of an acute medical condition which might include:
Scans and tests
Consultations
Surgical procedures
Exclusive drugs
Alternative therapies.
Hospital stays
In addition to having access to the latest medical treatments and medications some of the other perks you can expect from your company health insurance plan include:
Private room
Flexible visiting hours
Shorter waiting times for treatment
Flexible appointment times that can be tailored to suit your schedule
Choice of consultants and specialists related to your medical issue
Private health cover is designed to cover acute conditions which are defined as conditions that can be reversed with medical treatment.
An example of an acute condition would be the need for a hip replacement, which can be solved by replacing the joint. If a condition is chronic or becomes chronic the treatment will tend to be managed by the NHS, chronic conditions include diabetes and arthritis.
Inpatient vs Outpatient Treatment
There are two distinct types of cover provided by a health insurance policy, almost all cover inpatient in full with the cost of your policy largely depending on the level of outpatient cover you opt for.
Inpatient and Day-Patient Treatment
Inpatient treatment is the foundation of any private medical insurance policy and tends to be covered in full. It covers any conditions that require an overnight stay which includes most operations where there is a recovery period such as kidney stones.
Day-patient on the other hand may require the use of a hospital bed during the day without needing it for an overnight stay. Examples of day-patient treatment might include minor surgery such as varicose veins, cataracts or a hernia.
Outpatient Treatment
Outpatient treatment covers the cost of care where the use of a hospital bed is not required, typical examples of such treatments would be x-rays, consultations and scans.
You can usually opt to either exclude outpatient treatment, cover an amount per employee up to a cash value (often £1,000 per year) or cover outpatient treatment in full. Naturally the more outpatient cover you opt for the higher you can expect your premiums to be.

Excellent service from start to finish. Both Jack & Jake were both helpful and polite through the process. I would recommend Drewberry to family and friends.
Trevor Massey
22/01/2019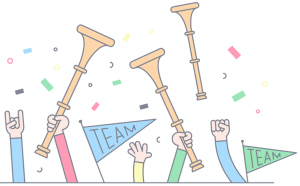 Why Take out Business Health Insurance?
Health Insurance can be a valuable feature of a comprehensive Employee Benefits package, but the benefits of such a policy are not exclusively for the employees. While they will have access to free or reduced cost private healthcare, employers will benefit in a number of ways.
| | |
| --- | --- |
| For Employer | For Employee |
| Improved Employee Retention | Reduced wait times for treatment |
| Reduced absenteeism | High quality private medical facilities and treatment |
| Improved job satisfaction | Flexible and consistent care from specialists |
Small Businesses Can Benefit the Most…
For larger organisations there is strength in numbers and if one employee suffers an illness which leaves them on an NHS waiting list for treatment their workload can often be managed by the rest of their team.


Helping a small family business nurse it's company health insurance back to health…
For smaller firms those resources may not be available leaving an absent employee's workload with no where to go. A small business health insurance plan can be set-up for companies with two or more employees. Ensuring the workforce of a small business is healthy and can access treatment as quickly as possible should they need treatment can make all the difference when it comes to delivering business as usual.
Find out how we worked with Ytron-Quadro to set-up their small business health insurance scheme with Vitality →
Compare Top 10 UK Business Insurers
How to Apply for a Company Health Insurance Scheme
1. Figure out what you want from your policy:
You should have a good idea of the what you want to achieve with your policy including:
Number of employees you would like to cover
Rough budget per employee
The core policy options that you really want included in your policy
Nice to have policy options if your budget suffices
For larger organisations there are options to provide different levels of cover under the same policy for different tiers of staff.
2. Compare quotes from the UK's leading insurers:
The amount of information required to get a quote for a company health insurance scheme means that you can't simply compare quotes online like you can with individual health insurance.
You will need to gather information about your employees and company in order to get accurate pricing. In addition to the policy options above you will need to provide details of each employee you want covered including:
Age
Gender
Address
Occupation
Whether they're actively at work
3. The employer applies for the policy and it is reviewed carefully:
When you have decided upon a level of cover and have chosen a suitable insurer you can make the application to the insurer. Make sure you read the terms carefully before you make your final decision, a lot of the small details can have a big impact on your employees' ability to claim.
4. The application is finalised and the employer sets up the payment of premiums:
After your policy has been put into place, you can set up the regular payment of premiums and your cover will begin on the start date established by your insurer. To make the most of your business health insurance policy clear communication should be provided to all staff through presentations, videos or other literature to ensure they are all aware of their policy coverage.

Not everyone has time or the expertise to do all of the work involved in taking out an insurance policy for a group of people. We work with all of the UK's leading insurers, understand all the T&Cs and have processes in place to make setting up a new company health insurance scheme as hassle free as possible.
Nadeem Farid, Cert CII
Employee Benefits Expert at Drewberry
Medical Underwriting Used for Company Health Insurance
When you take out a Health Insurance policy for your business, you will find insurers offering a range of different underwriting options that will affect the level of cover your employees get from the policy.
Full Medical Underwriting (FMU)
Full Medical Underwriting is the least expensive underwriting option, but can also be the most time consuming to apply for. This type of medical underwriting requires all of the employees included on the policy to disclose their medical history to the insurer. FMU is most commonly used for small business health insurance schemes where only a handful of employees are covered and it is important they all know exactly what they are covered for from the outset.
It is likely that any pre-existing conditions will be excluded from their cover, but the benefit is that employees will know exactly what they are covered for.
Moratorium Underwriting
Moratorium Underwriting is the most common type of medical underwriting that is used and requires a lot less paperwork compared to FMU. This is because employees won't have to fill out a medical questionnaire before applying for the policy.
Typically conditions that you have suffered from within the 5 years leading up to your policy's start date will be excluded. However with Moratorium Underwriting if you have served a minimum of 2 years on the policy without receiving any treatment, medication or advice for said condition then it can be covered again on the policy.

One of the only issues with Moratorium Underwriting is that you cannot be sure what you are covered for until you try to claim.
Because insurers don't take your medical information when you apply, they will look at your medical history when you put in a claim to see if they will be able to cover you.
Emma Wilson
Employee Benefits Expert at Drewberry
Medical History Disregarded (MHD)
Medical History Disregarded is the best type of medical underwriting. However, it's only available to larger groups – typically a minimum of around 20 members on the scheme – and is also the most expensive option.
With MHD Underwriting, all of your employees' medical histories will be disregarded and they will receive full cover from the policy. This includes all of their pre-existing conditions, which means that this type of underwriting can give full cover to employees who might not be able to get it anywhere else.
Your Business Medical Insurance Options
There are a range of options for employers to choose from that can improve the cover of the policy and adjust the cost.
Level of cover
Choose the level of cover for your employees, including the level of outpatient treatment. While outpatient cover can add to the cost of your policy, it can be a valuable benefit as it can reduce the time it takes for employees to get a diagnosis for their medical issues.
To prevent the cost of your policy going up too much, you can limit the amount of outpatient cover. With limited cover, insurers will limit employees' outpatient treatments to a set amount per year, often £1,000.
Six week NHS wait
This option will reduce your employees' cover, but it will also have a significant impact on the cost of premiums. With this added to your policy, insurers will only pay out for a claim if the NHS wait time for the procedure is longer than six weeks. If it is shorter than six weeks, then employees use the NHS for treatment instead.
Excess
By adding an excess you can reduce the cost of the policy, an excess can range from £100 to £1,000. With this option, an amount will be set for employees to contribute either per year or per claim to cover a fraction of the cost of the treatment that they receive from the policy.
Number of employees covered
The number of employees that you enrol in your company health Insurance scheme will affect the cost of the policy and the options available to you. Most insurers will ask for a minimum of at least 5 employees to qualify for group cover and MHD underwriting will only be available if you have more than 20 people on the scheme. You could introduce different 'levels' of cover, with more comprehensive cover reserved for those higher up in the business.
Small business health insurance tends to be more expensive than larger company health insurance schemes as there are economies of scale in covering more individuals under a single group.
Additional Benefits on Medical Insurance for Your Business

Most insurers will have various optional benefits to add to your cover from dental and travel insurance to alternative therapies. These can all impact on your premiums and where the limits can vary with each insurer it is difficult to compare them like for like.
Nadeem Farid, Cert CII
Employee Benefits Expert at Drewberry
Psychiatric cover
Psychiatric cover is one of the most coveted options in terms of a business private medical insurance policy, but it can also be the most expensive. With psychiatric cover, employees will be able to claim for a set amount of psychiatric treatments or therapy sessions per year.
This is a great optional benefit to consider. Mental health issues are one of the most common concerns for employers today and every year the UK loses £70 billion as a result of mental health issues.
Dental and optical cover
Most group policies will cover operations and emergency procedures, most policies have an additional option to add cover for routine dental and optical treatments aswell.


With this cover, employees will be able to claim for a certain amount of dental/optical checkups per year and have some of their other costs covered, including the cost of eyewear or retainers.
Cover for family members
Some employers extend coverage to family members which can either be set-up to be paid for by the company or the employee. This cover can be beneficial as it may reduce the amount of time employees are absent while they are looking after ill family members.
Compare Top 10 UK Business Insurers
What's Not Covered by Business Health Insurance?
Chronic conditions are not typically covered by any health insurance policy. Chronic medical conditions are health issues that are long-term and cannot be reversed by treatment.


Asthma and diabetes, for example, are chronic conditions for which treatment will not be covered by an insurance policy. However, most insurers will cover consultations leading up to the diagnosis or acute flare-ups of certain conditions.
If an employee has an episode of inflammation as a result of arthritis, your insurer may cover the treatment of the flareup.

Pre-existing conditions are not always covered under a company health insurance policy however this will largely depend on how your group policy is underwritten.
Depending on the options you choose for your policy, pre-existing acute conditions will either be completely excluded, temporarily excluded, or covered regardless.
Emma Wilson
Employee Benefits Expert at Drewberry
In addition to chronic conditions, most insurers have their own standard exclusions that you will not be allowed to claim for. Some of the most common ones that you will come across include:
Emergency care
Kidney dialysis
Fertility treatment
Standard pregnancy and childbirth (may be covered for complications)
Treatment or rehabilitation for alcoholism/substance abuse
Cosmetic and plastic surgeries that are not medically necessary.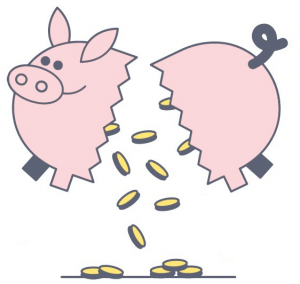 How Much Does Business Medical Insurance Cost?
The cost of your policy will depend on a range of factors, some of which you will be able to control while others you won't:
The size of the group you want to insure
The underwriting
The level of cover
Average age of the group
Your geographical location
Your industry and occupation
Optional cover 'add-ons'.

Getting an accurate quote for a Business Health Insurance policy by yourself is no easy feat. There are so many different details that can change the price of your policy.
So, if you are looking for a comprehensive quote, be prepared to go into detail about your employees and your company. Instead of having to give all of this employee information to each individual provider, going to an insurance broker such as Drewberry can help you find the best quotes all in one place.
Emma Wilson
Employee Benefits Consultant at Drewberry
How is Business Health Insurance Taxed?
The premiums of a Business Health Insurance policy are paid for by the company with pre-tax profit. The policy is usually a business expense and is not liable for corporation tax.
However, it is a P11D/benefit in kind for the employee who receives the benefit. That means employers will need to fill out a P11D form to declare this benefit in kind to HMRC with employees being taxed accordingly.

Other Expert Business Insurance Guides...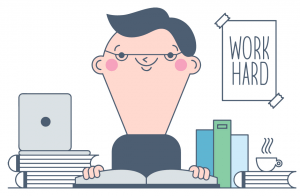 Get Expert Company Health Insurance Advice
Our financial advisers know Group Health Insurance policies inside and out, which puts us in the best position to find a policy that matches the requirements of your business and your employees.

Our expert financial advisers are available to help you put together the best possible health insurance for your business and for your employees.
We will help you tailor your cover to meet your requirements, compare the leading UK insurers and help you through the application process. Please don't hesitate to pop us a call on 02074425880 or drop us an email on help@drewberry.co.uk.
Nadeem Farid, Cert CII
Employee Benefits Expert at Drewberry
Why Work With Drewberry™?
We placed over £1 billion worth of risk with insurers for our clients in 2017
We were nominated for Protection Intermediary of the Year at the Protection Review Awards in 2016, 2017 and 2018 and the Cover Excellence Awards in 2016 and 2017
Our ethos is to provide the best possible service demonstrated by the growing number of 5-star rated reviews with 98% of our clients saying they would recommend us
Tom and the rest of our insurance experts are frequently quoted in leading papers such as The Independent and Financial Times with a reputation in the media as an authority in our industry.
Read more about Drewberry here >>
Compare Top 10 UK Insurers
Providing Whole of Market Advice
Frequently Asked Employee Benefits Questions
My employer is offering to pay for Group Critical Illness Insurance for all employees, but I've...
I'm considering rolling out Group Critical Illness Cover for my employees across the company....
I've recently changed jobs and my new employer has said they'll sign me up for the company...
I work in the HR department of a medium size company. I've been asked to get some Group Income...