Our Cookie Policy
How Do We Use Cookies?
Cookies are small text files placed on your computer by websites or sometimes by emails. They provide useful information to companies, which help in all sorts of ways.
Drewberry Limited only uses cookies to measure non-personal information, for example to learn about the behaviour of visitors to our websites and how they respond to our marketing activity. The more we learn, the better we are at providing relevant and interesting content and services.
Types of cookies
Session Cookies – Almost every website uses session cookies. Each time a visit is made to our website a session cookie is placed on the computer or mobile device. These cookies do not gather any information about you that could be used for marketing or remembering where you have been on the internet.
Session cookies are deleted when the browser is closed or when the session has been inactive for a specified length of time, usually 20-30 minutes.
Tracking Cookies – We use these cookies to collect information about how visitors use our website, including details of the site where the visitor has come from, the pages viewed and the total number of times a visitor has been to our website.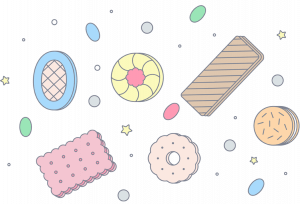 We use the information to improve our website and enhance the experience of our visitors. All information these cookies collect is aggregated and therefore anonymous. We may also use cookies to deliver content specific to your interests and for other purposes.
How to block cookies
You can block any cookies from any website through your browser settings. For more information about how to disable cookies in your browser please visit the About Cookies website.
If you share the use of a computer, accepting or rejecting the use of cookies will affect all users of that computer.
Analytics Data
We work with third party analytics firms which analyse and monitor the activity of visitors to our Site for the purposes of continually improving the service we can offer our clients.
A part of these third parties' use of cookies and other tracking technology, they have access to some personal information about our visitors, such as your IP address and approximate location. Note that no third party analytics firm has access to personal data such as your name, phone number, email address or payment details etc.
Other Useful Pages
Our cookie policy should be read in conjunction with our Terms and Conditions and Privacy Policy.
Need Help? Start Live Chat with our Experts

Neil
Pensions Advice

Robert
Income Protection