Why Income Protection Insurance?
Income protection covers your monthly income should you suffer an accident, sickness or unemployment.
Designed to cover your core monthly financial commitments such as your mortgage/rent, bills and food.
41% of employees have been made redundant or suffered long term ill health during their working life. Met Life 2012
Income Protection is the one protection policy every working adult should consider. Which? Money 2013
What is it for?
What does Income Protection Cover?
Accident & Sickness
When the 'Own Occupation' definition of incapacity is used the policy can payout for any medical condition that prevents you from working in your own specific job role.
As income protection policies do not use a set list of conditions they cover and many insurers do not have any standard exclusions, income protection is the most comprehensive form of incapacity insurance available.
Unemployment
Some plans also have the option where the policy can payout should you suffer forced redundancy, or there are some policies that cover unemployment only.
What does it cover?
How does Income Insurance Work?
Stage 1:
You cease working and earning your income due to accident, sickness or forced unemployment.
Stage 2:
You make a claim with the insurer which may include completing a claims form, a GP Note and/or redundancy letter.
Stage 3:
The insurer starts paying out your chosen monthly benefit after your initial deferred period has been completed.
Stage 4:
Your policy will pay out a monthly benefit either until you return to work or reach the maximum payout length
How does it work?
Do I need Income Protection?
When deciding if income protection is worthwhile it makes sense to weigh up your risks and the potential consequences:
The Incapacity Risk:
1 in 10 people have been unable to work due to illness or injury for +6 months (The Guardian/Unum, 2011).
The Consequences:
With state incapacity benefit of an absolute maximum of £110.75 per week (after an initial wait of 41 weeks on a lower benefit for employed people), someone with a salary of £30,000 would suffer an 80.2% fall in income.
The Question:
If you lost your income how would you cover your monthly outgoings if you didn't have any income protection?
Do I need cover?
Your Key Options
Choose your level of cover
Depending on the insurer, it is possible to cover anywhere from 50% to 70% of your gross (pre-tax) income.
Choose your deferred period
How long could you survive without an income before the policy pays out? The shortest deferred period is 7 days and the longest is a 12 months.
Choose your payout length
Short-term plans can payout for a maximum of 12 or 24 months and long-term plans can continue paying out a claim right up to your retirement age at the end of your working life.
What are my options?
Compare Top 10 UK
Protection
Insurers

Takes approx. 60 seconds

Excellent service at convenient times of the day specified by me. All product options were clearly outlined and I am very pleased.
Matthew Draper
11/07/2018
Common Income Protection Questions
What is income protection insurance?
Formerly known as permanent health insurance, income protection insurance is designed to protect up to 70% of your gross income in both the short and long term should you be unable to work due to accident or sickness. In the case of short term protection, unemployment cover can be included to insure yourself against the risk of forced redundancy.
We all insure our cars and homes however we often forget to protect what pays for it all, our earnings.
Given the level of government support available and with fewer employers offering long term sick pay above and beyond Statutory Sick Pay*, a personal income protection policy is more important than ever.
In our 2015 Protection Survey we found that as much as 58% of workers would receive 3 months or less in full employer provided sick pay and 24% of workers did not receive any sick pay above the statutory requirement of £92.05 per week (for up to 28 weeks).
Do I need this type of cover?
Income Protection is usually relevant to anyone who relies on their earnings to survive and doesn't receive Group Income Protection as an employee benefit from their employer.
Being employed…
If you're employed you may be lucky enough to receive full sick pay from your employer. That's great, but from our 2015 Protection Survey we found that over half of workers receive 3 months or less in full sick pay yet 1 in 5 had needed to take over 3 months off work due to ill health.
Income protection for the  self-employed…
If you're self-employed you would need to make your own sick pay provisions as naturally you don't have an employer to cover your income when you're ill and you wouldn't be entitled to Statutory Sick Pay (SSP) from the State.
If you're unsure if you need income insurance then check out our interactive Income Riskometer tool which can help to guide you in the right direction by providing an indication of how at risk your income is compared to others.
Government Support
According to the Department for Work and Pensions (DWP) there were over 370,000 people claiming Employment and Support Allowance (ESA) for incapacity in August 2009.
With ESA standing at only £110.75 per week maximum, permanent health insurance allows many individuals to maintain their standard of living should they lose their income due to sickness or injury. Since 2005, DWP figures also show that the average claim for incapacity benefit stands at nearly 3 years.
When should I consider Income Protection?
There are certain lifestyle events where we tend to take on more responsibility and realise just how important it is to protect our income should we suffer an illness or injury which renders us unable to earn a wage.
Buying a home
---
Our home is often our most valuable asset and many of us end up tied in to repaying the mortgage for the majority of our working life.
When signing up to a 25 year mortgage and realising the monthly repayments will need to be met in health or sickness we tend to take stock and realise without a good income protection policy it is likely we would not be able to keep up those repayments for too long without a regular income.
Changing jobs
---
Moving to a new job or getting a promotion is when we tend to review the employee benefits we receive.
Unless you are lucky enough to work at a company with a good group income protection scheme you quickly become very aware of the limited full sick pay your employer will provide before you are reliant on Statutory Sick Pay at £92.05 per week. Making your own arrangements with a personal income protection plan ensures you are suitably protected.
Becoming self employed
---
With self employment comes many freedoms but it also requires you to look after yourself financially should you become too ill or injured to work.
Whether you are a tradesmen or an IT contractor it is sensible to consider protecting yourself financially with comprehensive sickness insurance so you do not need to worry where your next salary payment is coming from if you are ill to provide your service.
Birth of a child
---

Having a child is one of life's many miracles and provides you with a bundle of joy you want nothing more than to protect. If you are the main breadwinner having an extra dependant who will rely on your salary is another reason to make sure your income is adequately protected.
This is also a good time to consider family income benefit which provides your child with financial support via an annual income should you pass away.
When might income protection not be necessary?
Although Income Protection is considered the one protection policy every working adult should have there are certain circumstances where it may not be required. To see how at risk your income is check out our Income Riskometer tool.
Your are a member of your company's group income protection scheme which would protect your income until you retire should you be unable to work due to illness or injury.
You could rely on Statutory Sick Pay alone at £92.05 per week should you fall ill.
You have a partner who is the main breadwinner and would be able to support you until you recovered and were able to return to work.
You have substantial savings which you could live off if you were unable to work, just bear in mind the average length of a claim for LV and Aviva are 7 and 9 years respectively.
How does the policy work?
Getting own occupation income insurance is very important
The first point to make is that if your policy covers you in your own occupation then the policy would cover you for any medical condition that prevents you from undertaking the main duties of your normal occupation, meaning that the plan even covers conditions like back pain and depression in addition to accidents, cancers and so on.
What happens when I need to claim?
If you suffer an illness or injury that prevents you from working then you make a claim with the insurer* and your protection policy will start to pay a monthly benefit after the end of your deferred period (see 'your policy options' below for more information).
Once claiming the policy will continue to pay you each month either until you are well enough to return to work, you reach the end of the policy life (which is often set at your expected retirement age) or if you have a short-term policy you have been claiming for 12 or 24 months, depending on which option you have selected (long-term plans don't have this last restriction and can therefore payout for many years).

Our clients usually come to us first as key part of our ongoing service is to support clients through the claims process to ensure it goes as smoothly as possible. We don't charge any extra for this help.
Casey Goodwin
Client Support Specialist
Your policy options explained
Listed below are the main policy options you have when taking out cover:
Monthly benefit amount
This is the amount you would like the policy to pay you each month. Depending on the insurer it is possible to cover between 50-70% of your gross salary. The amount paid to you would be free from income tax. It makes sense to work out how much your essential outgoings are each month and ensure at least that much is covered.


Deferred period
This is the length of time you need to be off work before your policy kicks in and starts to pay out. Deferred periods range from as short as 1 day right up to 12 months. The most common deferred periods are 4 weeks, 8 weeks and 13 weeks. When setting the deferred period consider how long your employer would provide you with full sick pay or how long you could last living off savings. The longer the deferred period the cheaper the policy.
Policy cease age
This is the term of the policy (i.e. the age you would like the policy to run until) and is often set at the age you expect to retire but it is sometimes set at the age you expect your mortgage to be repaid, so you at least have that covered.
Maximum payout period
This is the maximum length of time that you can make a continuous claim. With short term income protection it is usually only possible to claim for up to 1 or 2 years, but some plans can only payout for as little as 6 months. With long-term income protection there isn't this restriction so the policy would payout either until you are well enough to return to work or you reach the policy cease age.
Guaranteed, age banded or reviewable premiums
Some policies come with age banded premiums that rise each year as you get older, others with reviewable premiums where the insurer has the right to increase them periodically over time and other plans have guaranteed premiums where the amount you pay is fixed for the entire term of the policy. Guaranteed premiums are often higher at the start but can work out considerably cheaper over the life of the policy.
Indexation
You also have the option to index your monthly benefit so that it increases each year in line with inflation. A pint of milk cost a lot less 20 years ago than it does now so having your cover indexed for inflation enables you to maintain the purchasing power of your monthly benefit over time.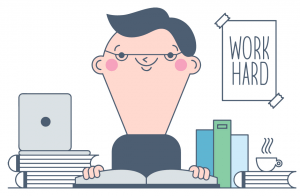 Specialist income protection for company directors
With more and more people in the UK starting their own businesses and/or turning to contract work where there is no employer sick pay or SSP the need for income protection is even more acute. With company directors often paying themselves a small salary and the rest of their income being made up of dividends there is an opportunity for the business to own and pay for the plan on behalf of the director, this is called Executive Income Protection and is an alternative to taking out cover personally.
How much does Income Protection cost?
The premium charged by the insurer for this type of cover will depend on a number of factors, including the following:
The monthly benefit – Naturally the more you want to insure per month the higher the monthly premium will be.
The deferred period – The longer you have to be off work ill or injured before the policy kicks in and starts paying out the lower the premium.
The policy cease age – The longer the policy runs the more chance there is that you will need to claim and therefore the higher the premium charged.
Your age – The older you are when you take out the policy the higher the chance that you'll need to make a claim and therefore the premium is higher.
Your smoker status – The risk of serious illness increases significantly if you smoke and the premium charged by the insurer follows suit to reflect this.
To find out how much the policy would cost for yourself you can use our online comparison engine to get an income protection quote from all leading insurers in the UK.
Increasing premiums due to medical history
In addition to the above, if you have suffered from an illness or injury in the past the insurer may place an exclusion on the policy or decide to offer cover for that same ailment but increase the premium charged due to the increased chance of a claim being made for that condition. If you think this may apply to you then get in touch and one of our advisers will be able to find you the best terms across all leading insurers.
Why 'Own Occupation' cover is so important
When you take out income protection what you hope is that if you suffer an illness or injury and can't do your job your policy will payout. This is what we hope too but that's not always the case. The reason for this is because not all policies include the 'own occupation' definition of incapacity.
With own occupation income protection cover the policy will payout for any medical reason that prevents you from undertaking the main duties of your normal occupation. This is how it should be but a lot of plans have much less comprehensive incapacity definitions.
Avoiding suited occupation income cover
Be careful because a lot of policies use the suited occupation incapacity definition rather than the own occupation definition.
Although you may not be able to work in your normal occupation, with the suited definition the insurer would also assess whether you are able to undertake another job to which you may be suited given your skills, experience or education.
This can make a massive difference when it comes to making a claim.
Why avoid suited occupation cover…
Supposing you're a painter and decorator but can no longer climb a ladder due to injury, the insurer could decline your claim stating that you are still well enough to work in a DIY store advising people on what paint to buy, even if you'd get paid a lot less doing so.
Alternatively, if you're a pilot and you lose sight in one of your eyes meaning you're not legally allowed to fly anymore, the insurer could decline your claim stating that you could teach navigation instead.
If you thought that definition of incapacity was bad, it's not the worst! There is also a 'work tasks' or 'activities of daily living' definition where you would have to fail a certain number of physical tasks, like dressing yourself or walking up stairs, to be able to make a claim.

Make sure you always opt for Own Occupation protection, it is the only form of income protection we recommend.
Given the severe restrictions on both the suited and work tasks definitions we usually always recommend own occupation cover to our clients. You can find out more about incapacity definitions here.
Robert Harvey
Independent Protection Expert at Drewberry Insurance
Is anything excluded from the plan?
The vast majority of policies do not have any standard exclusions, meaning that the policy could payout for any medical condition that prevented you from working in your normal job (provided you have Own Occupation cover). The plans that do have standard exclusions usually restrict these to drug abuse, self harm or war and civil commotion.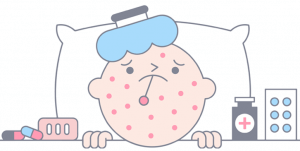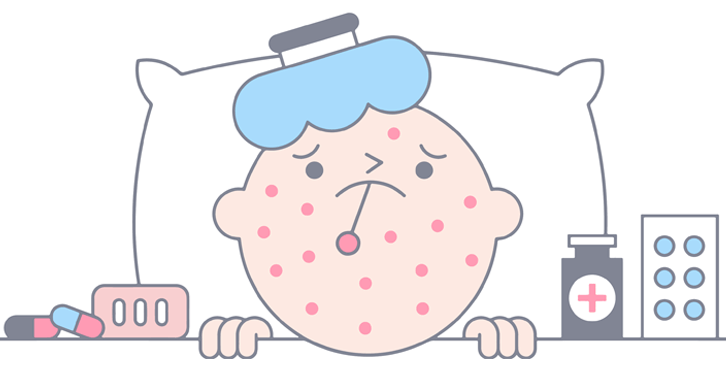 Medical History and Hazardous Activities
Although most plans do not have any standard exclusions, when applying for the policy you often need to declare any medical conditions you may have suffered or whether you partake in hazardous hobbies (such as motor racing) and the insurer may apply a specific exclusion in these circumstances.
If you have suffered a medical condition or partake in a hazardous hobby please get in touch and one of our advisers can take down the details, call the underwriting departments at each insurer and let you know which insurer is likely to offer you the best terms. It is very common for one insurer to apply an exclusion where another insurer is willing to take the risk.
Short-Term vs Long-Term Income Protection?
With income insurance there are generally two types of plans – long-term and short-term.
Short Term Protection
Short-term plans can usually only payout for 6 months to 2 years. That may sound like a long time but according to the Association of British Insurers (ABI) the average claim length on an income protection policy is around 4 years.
Long Term Protection
It is true that you would likely be able to get back to work within 6 months if you broke your leg, but what about if you got cancer or were paralysed in a road traffic accident, you may never be able to go back to work. This is where long-term income protection can be worth its weight in gold as the policy would continue to payout until you are well enough to return to work, whether that is in a year or 10 years.
Also, be careful of policies that specifically call themselves 'short-term income protection' as many of these plans use the suited occupation definition of incapacity (see the tab above for more information) and often have the same restrictive terms and conditions as a payment protection insurance policy. You can find out more about this here – Income vs Payment Protection.
Insurers paid over 97.8% of protection claims in 2017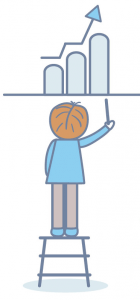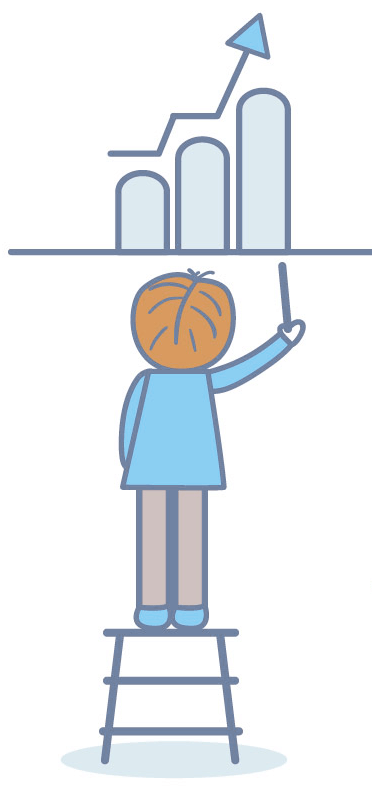 Stories about insurers not paying claims are often in the press. The reason for this is because it makes a good story for the newspaper. Unfortunately this creates a hugely exaggerated view that 'insurers don't payout'. This couldn't be further from the truth.
The Association of British Insurers (ABI) collect aggregate claims data across insurers and in 2017 of all protection insurance claims made 97.8% were paid, amounting to a total payout of £5 billion. That's an impressive figure by anyone's standards. It will never be 100% as there are always going to be situations were a speculative or fraudulent claim is made.
We've built a claims payout rate tool where you can see the payout rates for each insurer across income protection, life insurance and critical illness cover.
Is it worth speaking to a Financial Adviser?
Everyone's circumstances are different and the job of an adviser is to tailor the policy to your specific needs. The benefits of speaking with an adviser are as follows:
Ensure you select the right policy options – The adviser will find out about your income needs, core outgoings, expected retirement age, sick pay and savings in order to tailor the policy options to you.
Ensure you select the right insurer – Insurers have very different views on the cover and premium they are willing to offer depending on your occupation, business travel, health, smoker status and hobbies, so an adviser's role is to find you the best terms across all insurers.
Access more insurers – Not all providers allow their policies to be quoted online so if you don't speak to an adviser you could be missing out on a policy with cheaper premiums or better cover for your circumstances.
Saves you time – A specialist protection adviser will know all the policy terms inside out and can therefore talk you through all your options, saving you hours of research.
There are a lot of benefits to speaking with an income protection adviser and the best part is that the adviser is paid a finder's fee by the insurer for placing business with them so you don't have to pay them a fee, and the premiums are the same as going direct. It's a bit of a no brainer.
Need further information?
If you would like to receive income protection quotes from a panel of leading UK insurers then click here, complete your details and wait 10 seconds for your quotes to load.
Alternatively, if you would like to talk through your options with one of our expert and impartial advisers then please feel free to contact us on 0208 432 7333.
As independent advisers our aim is simple, couple expert advice with a first class service.
We are wholly independent and compare all the leading UK insurers.
We use our buying power to find you the most competitive rates.
You are not a number in a queue getting pushed from pillar to post, speak to a named consultant with a direct phone line.
Need Help? Start Live Chat with our Experts

Neil
Pensions Advice

Robert
Income Protection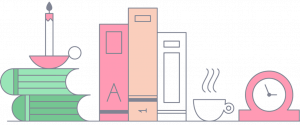 Income Protection Client Stories
Insurer Claims Statistics
When choosing our personal protection we want to know it is going to pay out when we need it to.
By choosing a product or specific insurer from the menu below you will be able to view the claims payout rates for all of the main UK insurers for income protection, life insurance and critical illness insurance.
Insurer
2014
Percentage of Successful Claims
2015
Percentage of Successful Claims
2016
Percentage of Successful Claims
Critical Illness Insurance
Actual Income Protection Claims
The table below details real life stories of how an income protection policy has saved someone financially following an illness which left them unable to work.
The information is from Liverpool Victoria's 2011 claims, it demonstrates how anyone can lose their income, regardless of age, gender or occupation, LV's youngest claimant in 2011 was just 22 years old.
Age at Claim
Gender
Occupation
Length of Claim
Cause of Claim
Last Monthly Benefit
Total Payout So Far
31
Male
Carpet Fitter
15 years
Brain damage from road traffic accident
£303.00
£55,449.00
43
Male
Accountant
7 years
Cyst removed from the Brain
£3,194.00
£255,520.00
46
Female
Veterinary Surgeon
12 years
Arthritis
£369.00
£51,291.00
48
Male
Estate Agent
14 years
Heart Attack
£4,883.00
£805,695.00
48
Male
Doctor
1 year
Depression
£3,357.00
£53,712.00
49
Male
Physiotherapist
3 years
Depression
£1,942.00
£73,796.00
48
Male
Quantity Surveyor
7 years
Stroke
£2,528.00
£207,296.00
51
Female
Marketing Consultant
2 years
Breast Cancer
£2,434.00
£48,680.00
59
Male
Solicitor
1 year
Parkinson's Disease
£2,156.00
£26,452.00
Source: http://www.lv.com/upload/IFA-Rebrand-2009/pdf/2012/aug/212248312PMFPPAPIPclaimsSummary.pdf
Occupation Definition Calculator
Make sure your Income Protection covers you in your 'Own Occupation'!
Too often individuals take out income protection without being fully aware of the incapacity definition on which their plan would pay out.
Will the plan pay out if I am unable to do my current job role? Or will it only pay out if I am unable to do any occupation?

If you do not already have income protection this tool should provide you with guidance as to what to look out for and to ensure you do not fall foul of a lesser occupation definition.
Robert Harvey
Independent Protection Expert at Drewberry Insurance
Frequently Asked Income Protection Insurance Questions
I'm considering taking out Income protection and was wondering if I was to have an accident whilst...
I'm a 27 year old woman and have a family history of cancer. I'm hoping to be able to get...
I have been provided life insurance quotes from my mortgage adviser and they include critical illness...
I was wondering whether income protection insurance premiums can go up with age? I can afford the premiums...
Compare Top 10 UK
Protection
Insurers

Takes approx. 60 seconds