Why Contractor Income Protection?
Contractor Income Protection Insurance provides you with a monthly income should you be too ill or injured to work.
Designed to cover your core monthly financial commitments such as your mortgage/rent, bills and food.
If you are a business owner you can cover both your salary and dividends and some plans can be paid for by your business.
Income Protection is the one protection policy every working adult should consider. Which? Money
What is it for?
What Does Contractor Sickness Insurance Cover?
Accident & Sickness
When the 'Own Occupation' definition of incapacity is used the policy can pay out for any medical condition that prevents you from working in your own specific job role and running your business as a contractor.
As Income Protection policies do not use a set list of conditions they cover and many insurers do not have any standard exclusions, Income Protection is the most comprehensive form of accident and sickness cover for contractors available.
As a self-employed contractor you are able to cover between 50% and 70% of your profit before tax (sole traders) or up to 80% of your gross salary and dividends (company directors).
What does it cover?
How Does Contractor Income Protection Work?
Stage 1:
You cease working due to any accident or sickness which prevents you from completing your job role.
Stage 2:
You make a claim with the insurer. (You will need medical evidence, such as a letter from your doctor, and will usually have to complete a claims form.)
Stage 3:
The insurer will start to pay a monthly benefit after you have been unable to work for the length of your deferred period.
Stage 4:
The policy pays out until either you return to work or reach the maximum payout length, which could range from 1 year to retirement.
How does it work?
Do I Need to Protect My Income?
When deciding if Income Protection is worthwhile, it makes sense to weigh up the risk of something happening and the potential consequences:
The Incapacity Risk:
14.7% of the over-55s had been out of work for at least 6 months at some point during their careers.
The Consequences:
Employment Support Allowance starts as low as £73.10 if you're over 25 and goes up to £109.65 per week for the most disabled individuals. While other benefits are available, it's not likely you'll be able to make up your full pre-incapacity income on benefits alone.
The Question:
If you lost your income how would you cover your bills if you didn't have any contractor sickness insurance?
Do I need cover?
Your Key Options
Choose your level of cover
Depending on the insurer, it is possible to cover anywhere from 50% to 70% of your gross (pre-tax) income, or up to 80% if you're contracting via your own limited company.
Choose your deferred period
This is the length of time you would need to be off work before the policy kicks-in and starts paying out.
Choose your payout length
Short-term plans can payout for a maximum of 12 or 24 months and long-term plans can continue paying out until you reach the end of the policy life, which is usually set in-line with your expected retirement age.
What are my options?
Compare Top 10 UK
Protection
Insurers

Takes approx. 60 seconds
This Guide…

Written by:
Alicia Hempsted
Content Manager at Drewberry
⏰  10 min read
What is Contractor Income Protection?
It is very common for IT contractors, project managers and consultants etc. to be set-up on a self-employed basis, typically working through their own limited company or sometimes as a sole trader.
As such, there is not usually any sick pay entitlement or employer-provided insurance benefits to fall back on should you need to take time off work due to illness or injury.
That's why Income Protection for contractors is a popular and highly recommended solution.
Contractor Income Protection will provide you with a monthly income if you are unable to work due to any accident or sickness.
If you were to suffer an illness or injury which left you unable to fulfil your work obligations and earn an income how would you cope financially?

A simple policy well explained good impartial advice and knowledge done with a smile! Many thanks.
Martin Johnson
24/04/2019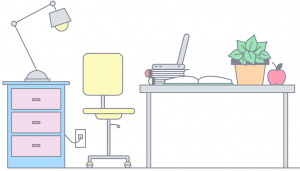 Do I Need Contractor Income Protection?
For most individuals it is worth considering taking out some form of sickness insurance, traditional long term Income Protection usually being the most appropriate policy given that will payout a percentage of your policyholders earnings should they be unable to work for any reason. This is particularly true when you're self-employed, as you won't get any sick pay from an employer.
The big question to ask yourself is if you had to cease working for a number of years, or even indefinitely, what impact would that have on finances?
Why Contractors Sickness Cover?
Without sufficient savings or other cover in place a significant and needless financial exposure can arise. That's why it can pay to take out Income Protection Insurance. If the worst were to happen, a policy would provide valuable protection for your finances and keep you and your loved comfortable until you're well enough to return to work.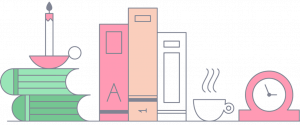 Income Protection Case Studies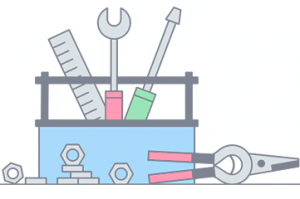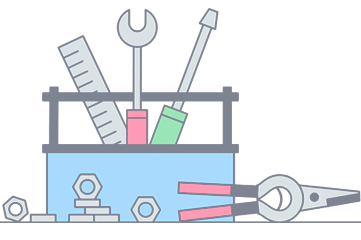 How Does Sick Pay Insurance for Contractors Work?
If the day comes that you cannot work due to illness or injury, Contractors Sickness Insurance is designed to pay out a monthly benefit to replace some of your lost income.
How much income can I protect?
The amount that you receive in benefits is tied to your income and is usually set at between 50% and 70% of your pre-tax income if you're self-employed. If you're a contractor working through your own limited company, it may be possible to cover up to 80% of your income, including both salary and dividends.
How do you make a claim?
The process of claiming your benefits begins by contacting your Income Protection provider's claims team. Instructions on how to do so are usually included in your policy documents.
In order to claim on your policy, you will need to supply your insurer with a completed claims form and evidence of your condition, which will usually come in the the form of a note from your GP.
Online or post is the typical method of submitting a claim, but it's become increasingly possible to make claims over the phone.
Once your claim has been approved by your policy provider, you will need to wait out your set deferred period.

Contractors Income Protection can be either short- or long-term. Short-term cover will only pay out benefits for a maximum of 1, 2 or 5 years. Long-term cover can continue paying out benefits all the way until retirement if you still need them.
Sam Barr-Worsfold
Independent Protection Expert
Once you have recovered or reached the end of your claim period, your benefits will stop. Some insurers, however, offer a 'back to work benefit' to ease the transition back into your normal working routine, paying out reduced benefits for a set period of time. This benefit's purpose to make up for a reduced salary if you go back to work part-time or to help you afford any help you may need to make it easier to work with a persisting medical condition.
Directors Income Protection or Individual Sickness Cover?
There are two main ways contractors work:
as purely sole traders
via their own limited company.
As a contractor you can either choose to pay for your sickness insurance personally, from your individual bank account or, if you operate through your own limited company from your business bank account.


Personal Sickness Insurance and Director Income Protection Cover is paid for and taxed differently.
Personal Cover
Personal cover is paid for out of income that's already had tax and national insurance deducted from it and so the benefit is typically paid tax-free.
Business Cover
With company paid income protection there's corporation tax relief available on premiums however the benefit isn't paid tax-free. Instead, the benefit is paid back into the company and it is then up to you as the contractor and your accountant to decide how to distribute that benefit as income.
That's why it's possible to insure a higher proportion of your income – up to 80% – with this type of Executive Income Protection policy. It's to make up for the fact that you'll be taxed on a claim.

If you do work through your own limited company it is worth weighing up whether director income protection paid for via your business could be a better option. Don't hesitate to pop us a call on 02084327333 if you want to discuss your options.
Samantha Haffenden-Angear
Independent Protection Expert at Drewberry
Need Help? Start Live Chat with our Experts

Neil
Pensions Advice

Robert
Income Protection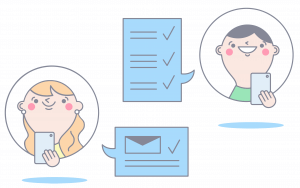 The Important of Own Occupation Income Protection
There are several definitions of incapacity an insurer might use for your Contractors Income Insurance policy and it is important to read the fine print to ensure you have the best definition.
The different occupation definitions define how severe your injury or illness needs to be in order for you to be considered incapacitated.
IT and computer consultants usually fall within the business consultant risk class, which is the lowest risk class (occupation class one). Job functions in this class usually consist of consulting and programming. It would take something very severe to stop you being able to do this, and so the risk of this happening is smaller.
Some contractors need to undertake a degree of manual work in relation to hardware installation and maintenance. For this type of work an own occupation incapacity definition can still be obtained on your but the premiums are likely to be higher. This reflects the fact that with manual work involved, there's a greater number of illnesses or injuries that could occur that would prevent you from doing your job.

The amount of travelling you do for your job can also affect the level of risk you pose for an insurer. If you drive frequently for work, insurance providers may either increase your premiums or use a different definition of incapacity.
Jake Mills
Independent Protection Expert at Drewberry
Own Occupation Cover
In risk class one occupations, insurers offering contractors Income Protection would therefore usually give them Own Occupation cover, which means that you will be able to claim on your policy as your injury or illness prevents you from working in your specific occupation.
Suited Occupation Cover
Suited occupation cover is a lesser definition of incapacity where the insurer is entitled to ask you to do a job that is suited to your skillset before they'll pay a claim, rather than one focused on the duties of your own specific role.
Naturally, this can be quite subjective on the part of the insurer when it comes to what they believe is an occupation you're suited to. For an IT contractor, an occupation suited to you may be considered to be working in a computer store selling hardware components, for instance.
Any Occupation / Activities of Daily Living
Any occupation cover involves the insurer being entitled to ask you to do any occupation before they're liable to pay a claim. This is a very hard definition of incapacity to claim on as it's difficult to prove you're incapable of doing any job at all.
Activities of daily living, meanwhile, means the insurer will only pay out if you're unable to do a set number of tasks related to daily living, such as brushing your hair, walking a certain distance, climbing stairs, washing and dressing yourself, lifting a set weight, writing your own name etc.

At Drewberry, we only ever recommend the own occupation definition of incapacity this is because it's the easiest definition to claim on should you fall ill and doesn't leave you subject to an insurer's judgement if you're not well.
Ciaran King
Independent Protection Expert at Drewberry
Occupation Definition Calculator
Make sure your Income Protection covers you in your 'Own Occupation'!
Too often individuals take out income protection without being fully aware of the incapacity definition on which their plan would pay out.
Will the plan pay out if I am unable to do my current job role? Or will it only pay out if I am unable to do any occupation?

If you do not already have income protection this tool should provide you with guidance as to what to look out for and to ensure you do not fall foul of a lesser occupation definition.
Robert Harvey
Independent Protection Expert at Drewberry Insurance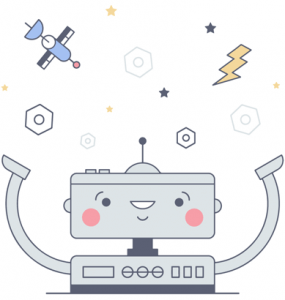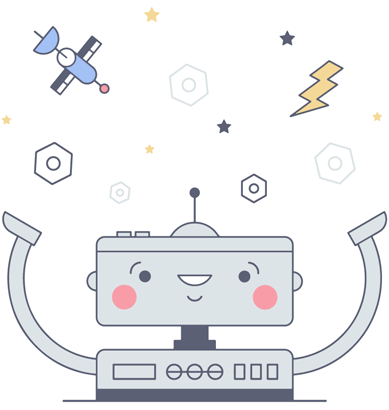 Key Contractor Income Protection Policy Options
When you take out your policy, you'll be faced with a range of different options that will allow you to tailor your Contractor Income Protection to suit your needs.

Each individual option will affect the cost of your premiums. Within these options are some easy ways to cut the cost of your Income Protection to ensure you can get suitable cover within your budget.
Michael Barrow
Independent Protection Expert at Drewberry
Level of Cover
With most insurers it is possible to insure between 50% and 70% of your gross (pre-tax) personal earnings as a maximum. If you opt for Income Insurance for Contractors paid for via your own limited company, you may be able to insure up to 80% of your gross drawdown.
However, it isn't always necessary to insure your income to the maximum level. Many people can reduce their premiums by choosing lower levels of cover while still having enough to cover all of their essential expenses.
To find out how much cover you need, it is important to assess your typical monthly expenditure, comparing your income and outgoings. You can discuss the level of income you're looking to insure with your adviser.
Setting the Deferred Period
When taking out a Contractor Income Protection plan, you will need to select a deferment period, which is the period of time before the plan starts to pay out benefits after you're forced to stop working through ill health.
Income Protection policies for contractors will not pay out if the person is receiving any sort of income when they try to claim their benefits.
If you are self-employed and do not have any sick pay – as is the case for most contractors – you can begin claiming your benefits as soon as soon as possible with Back to Day One Cover. However, setting a longer deferred period can reduce your premiums significantly, so it makes sense to choose a longer deferment period if you can to save money on your policy.
Cease Age
Plans can run all the way up until age 70 with some insurers. It usually makes sense to set the policy termination age equal to the age you expect to retire so the plan would cover earnings throughout your working life.
Naturally, extending the cease age of the policy can increase the monthly premiums significantly as the chances of suffering illness increases vastly between the ages of 55 and 70 years old.
Length of Claim Period
Income Protection plans for contractors can provide either short-term or long-term cover. The typical length options that you will find for claim periods are 1 year, 2 years, 5 years (short-term cover), or until your cease age (long-term cover).
While short-term policies can save you money, they may not always provide you adequate cover if a health condition prevents you from working for several years, or even prevents you from working forever. With a short-term plan, even if you are not well enough to return to work, your plan will stop paying out.
With a long-term plan, however, you can continue to receive Income Protection benefits right up until you reach retirement age.
Inflation Linking
Given the length of these policies, it makes sense to consider the option to link your benefit to rises in inflation (as measured by the Retail Price Index). Including this option means that your benefit will increase each year in-line with RPI inflation and therefore the purchasing power of your cover will not be eroded by inflation over time.
With the inflation linking option it is important to note that the monthly premiums will also rise each year with inflation, even if guaranteed premiums are selected. With most insurers the premiums would rise in-line with inflation but a small number of insurers would actually increase the premiums by a greater amount than inflation.
Can I Get Unemployment Insurance for Contractors?
It is very important to note that Drewberry does not typically recommend that individuals who are self-employed or contracting (either as a company director or sole trader) take out Unemployment Cover.
When you're a contractor, you're effectively self-employed, which makes it problematic to claim on an Unemployment Insurance policy. This is because, even if you lose a contract, you'd still technically be employed by yourself.
Sam Barr-Worsfold
Independent Protection Expert at Drewberry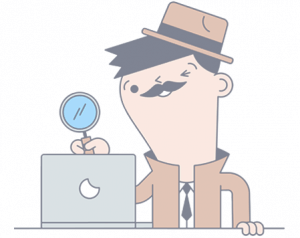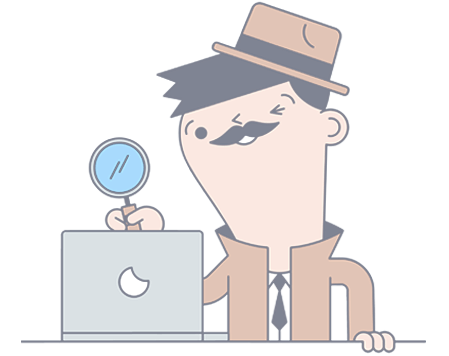 Compare Best Contractors Income Protection Quotes
Specialist Sick Pay Insurance for contractors can cover your earnings as well as your yearly pension and National Insurance contributions, and the premiums can even be paid by your company.
Specialist Policies for Contractors

Covers up to 75% of pre-tax earnings including pension and NI contributions up to a maximum of £160,000 per annum
Availability of Own Occupation cover is dependent on your occupation
Maximum deferred period of 52 weeks
Optional reduced premiums in the event of a recognised company career break

Covers as much as 80% of your earnings including pension and NI contributions up to a maximum of £300,000 per year
Automatic Own Occupation cover
Choice of full-term cover or 2 year, 3 year, or 5 year short term cover
Optional indexation with a maximum increase of 12% per year

Personal Policies for Contractors

Maximum Cover: 55% gross income up to £240,000 per year
Offers own occupation cover
Choice of either a 2 year or long-term claim duration
Waiver of premium included
Maximum deferred period of 104 weeks

Maximum cover: 70% gross income up to £45,000 per year
Offers own occupation cover
Long-term claim duration
Only age-banded premiums available
Waiver of premium automatically included

Maximum cover: 65% gross income up to £42,640 per year
Offers own occupation cover
Long-term claim duration
Waiver of premium included
Day 1 deferred period option

Maximum cover: 50%-60% gross income up to £200,000 per year
Offers own occupation cover
Choice of short-term or long-term claim duration
Wavier of premium included
Guaranteed benefit of £1,500 per month

Maximum cover: 60% of gross earnings
Offers own occupation cover
Long-term claim duration
Guaranteed insurability option included
No standard policy exclusions

Maximum cover: 55%-65% gross earnings
Offers own occupation cover
Choice of 1 year, 2 year, or unlimited claim duration
Waiver of premium included
Guaranteed benefit of £1,500 per month

Maximum cover: 50%-60% gross earnings
Offers own occupation cover
Long-term claim duration
Waiver of premium Included

If you're considering Contractor Income Protection paid for by your limited company, there are specialist providers on the market where you can insure up to 80% of your income. Speak to us for more on these policies on 01273646484.
Victoria Slade
Independent Protection Expert
Other Contractor Protection Insurance
While Contractors Income Protection is an important step to ensure your earnings are protected if you can't work, there could be other risks you need to take into account.
Public Liability Insurance
Public Liability Insurance is an important insurance that protects you against any claims for personal injury or property damage made against you by third parties. If you or your work injures someone or damages their property, this insurance is designed to cover your legal liability. It might pay your legal expenses or even any compensation someone is awarded.
Professional Indemnity Insurance
Professional Indemnity Insurance is for professionals who provide advice or a service to clients. It covers your legal liability in case any action is brought against you for any damage done by your advice or service. For an accountant, it might cover legal fees and compensation costs that may arise if someone sues for bad advice, for example.
Employers Liability Insurance
If you hire someone, even if that's just one person (including your spouse), you're legally required to have Employers Liability Insurance to cover them. It will kick in in case they suffer any accident or injury they while working for you.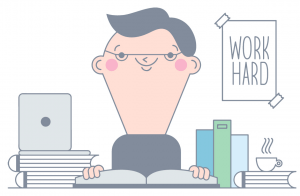 Get Expert Contractor Sickness Insurance Advice
Our advisers go the extra mile to help you pick out a policy that is right for you. We will take your personal circumstances into consideration and help you find the best policy options to meet your specific needs. There is no pushy sales and no need to make a decision until you are 100% certain that it is the right one for you.
Our advisers can help you understand your policy options, compare Income Protection quotes from the top insurers and apply for your policy. To start your search for the best Income Protection Insurance for contractors don't hesitate to pop our advisers a call on 📞 01273646484.
Tom Conner
Director at Drewberry
Compare Top 10 UK
Protection
Insurers

Takes approx. 60 seconds
Frequently Asked Income Protection Insurance Questions
related to an answer for: Do I need income protection or accident, sickness and...
I have Accident and Sickness cover for my mortgage (a payment protection plan) but this plan could only...
I'm just about to take out some income cover but wondered if I can have two plans with two different...
I have been doing some research online for an income protection plan but don't know whether it...