Aviva Income Protection Insurance
Income Protection Plus
Founded

1797
Company Type
Public Limited Company
Company Overview
A merger between Norwich Union and CGU PLC created Aviva in 2000. Today, it is the world's sixth-largest insurer, serving around 44.5 million customers in 28 countries worldwide.
Aviva is the largest insurance group in the UK and is a market leader in both general insurance and life and pensions.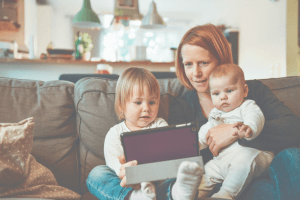 Aviva provides 31 million customers with insurance, savings and investment products worldwide.
In 2016, Aviva paid out £34.4bn to customers in benefits and claims and gave £11.3m to promising community projects.



Get 2 Months FREE Cover
By reaching this page you are eligible for two months FREE cover when you set-up your new Income Protection policy.
Simply fill in the form on this page to apply your two months free discount and get your instant quotes or call us on 02084327333 and state the code VC2MF.
Compare Top 10 UK
Protection
Insurers

Takes approx. 60 seconds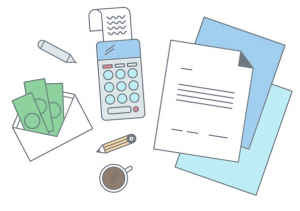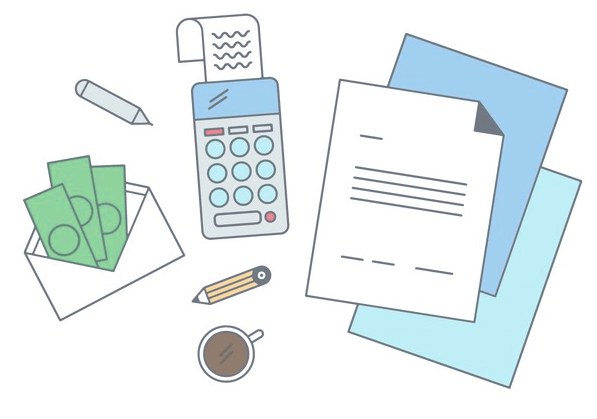 Income Protection Overview
 Aviva Income Protection policies are some of the most comprehensive in terms of cover, although their maximum benefit of 55% of earnings can be limiting.
Your benefits will not be affected by any Employment and Support Allowance you receive, nor investment income.
There are lots of included benefits to cover a range of scenarios, including hospitalisation.
If, at the end of claiming for incapacity, you need to make another claim for the same condition, Aviva will start paying benefits again right away without you having to wait until the end of your deferred period.
If incapacity ends partway through the month, Aviva will pay daily benefit amounts to cover this period.
At the beginning of your policy you can choose to index your policy to ensure your benefits increase in line with the Retail Price Index (RPI). If the change in the RPI is 0% or below, your benefit amount will stay the same for that year.
Family Carer Benefit – pays the lower of £1,500 or the monthly benefit if the policyholder has to stop work to care for a spouse/partner/child who can't perform activities of daily living for more than three months.
Support Plus – access to BUPA HealthLine, Best Doctors, physio and counselling/carer support
Fracture Cover – for an optional extra premium of £4 per month, the policy will pay a £6,000 lump sum if you suffer from a specified fracture.
Global Treatment – for an optional extra premium of £4 per month, the policy will pay for overseas treatment worth up to £1 million for certain illnesses such as cancer.
Trauma Benefit – pays six times the monthly benefit (up to £40,000) if the policyholder suffers one of six listed traumatic events, including blindness or loss of hand or foot.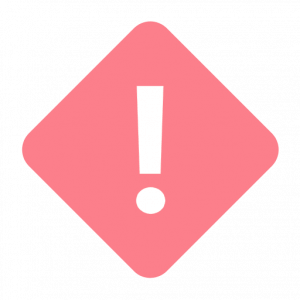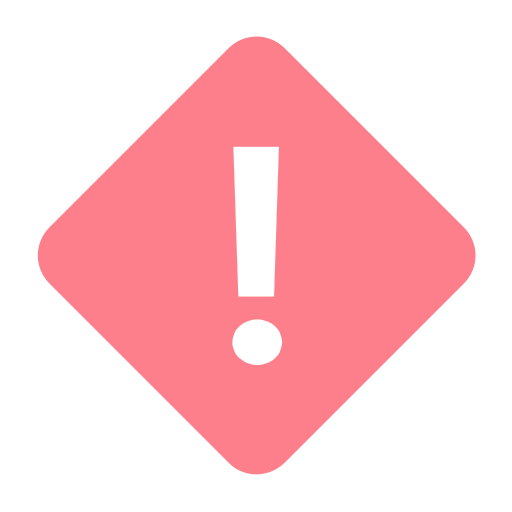 Income Protection policies from Aviva pay a maximum benefit of 55% of the policyholder's earnings, which may not be enough for some people. Other insurers can offer as much as 70% of your earnings, which may be more in line with your needs.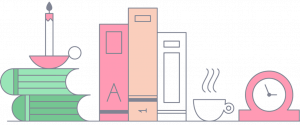 Aviva Income protection Policy Conditions
Overview of Key Policy Details

Policy Type

Income Protection

Premium Type

Guaranteed or reviewable premiums

Maximum Claim Duration

Full Cover to Term
No limit on the length or the number of claims you can make

Limited Payment Term
Policy ends after 24 monthly benefits have been paid

Incapacity Definition

Own Occupation
Reduced Back to Work Benefits will be awarded if the policyholder returns to work in a different occupation until they are fit to return to their own occupation.

Deferred Period

4/8/13/26/52/104 weeks

Indexation

Optional
The indexation on Aviva's Income Protection benefits is capped at a maximum of 10%. You can, however, choose to decline the increase at each anniversary of the policy.

Waiver of Premium

Automatically included
Premiums will only be covered from the end of your deferred period to the end of your claim period.

Maximum Cover

Up to 55% of your gross earnings or up to a maximum of £240,000 per year (£20,000 per month).

Minimum Entry Age

18 years old

Maximum Entry Age

59 years old
All policies must end before the holder turns 71 or reaches their planned retirement date.

Maximum Policy Cease Age

70

Guaranteed Insurability

Yes
No additional medical questions are asked if you've changed your marital status, are having a child, or if the cost of your mortgage has changed.

Guaranteed Benefit

The minimum benefit is £500 a month. This means that 55% of your gross earnings must be at least £500.
We have taken care to ensure that the information on this Drewberry owned website is accurate. However we can give no guarantee as to the accuracy of the content of the site. We accept no liability for any losses whether direct or indirect arising from errors on our part.
Need Help? Start Live Chat with our Experts

Neil
Pensions Advice

Robert
Income Protection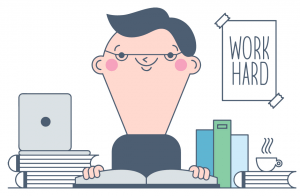 Drewberry's Aviva Income Protection Review…
 Aviva remains one of the best choices for optional benefits to include with your Income Protection policy.
Key Comparison Points
Aviva has one of the most lenient income protection policies when it comes to claiming overseas. In some countries you can claim for incapacity for up to 3 years and in others you can claim for up to 6 months.
If you are hospitalised during your deferred payment, Hospital Benefit will pay £100 per night to cover your hospital expenses if you have been in hospital for more than a week, up to 90 nights.
Aviva's Support Plus services package provides additional help services to policyholders and their families than can be accessed immediately and at any time, even when you don't need to make a claim. These complimentary services consist of a second opinion service by Best Doctors, a medical helpline from Bupa, counselling and career support services from Workplace Options, and physiotherapy provided by IPRS Health.
Additional and Optional Benefits
Indexation
Back to Work Benefit
Sick pay solutions for NHS doctors and surgeons
Life Change Benefit
Financial strength
Aviva is a huge multinational insurance company with a world headquarters in London. It launched in 2002 following a merger between Norwich Union and CGU in 2000.
In 2015, Aviva acquired Friends Life Group in an all-share takeover worth roughly £5.6 billion.
In 2017, Aviva had an overall operating profit of £1,465 million. It has grown from strength to strength and continues to be one of the front runners of the global insurance industry.
Aviva Income Protection Insurance: FAQs
We aim to know the policies we advise on, inside out and back to front. Below is a couple of commonly asked questions with regards to the policy coverage of the Aviva Income Protection Insurance product answered.
If you need any further help please do not hesitate to call us on 02084327333.
Sam Barr-Worsfold
Independent Insurance Expert at Drewberry
Q. What are the requirements for being able to claim for Aviva Income Protection?
In order to claim on your policy, you must have an injury or illness severe enough to prevent you from working full-time or part-time in your current occupation.
When you make a claim, Aviva will ask you to provide a certain amount of evidence. This may include evidence of the policyholder's identity, proof that they are ill or injured, proof of earnings for the 12 months prior to incapacity, medical reports and conversations with relevant third parties, and some form of written consent.
Aviva will only pay benefits if they believe that you are actively trying to get better. This means that you must be treated by a medical practitioner and follow any treatments or programmes prescribed to you.
---
Q. Can I claim more than once for the same cause of incapacity?
Aviva Income Protection policies are particularly lenient when it comes to cases of incapacity that are related to the same condition.
If you claim for incapacity and suffer again from the same condition within 12 months of your last payment, Aviva will not re-apply your deferred period.
Aviva will also allow you to link deferred periods if you do not manage to reach the end of your deferred period and suffer again from the same condition. This is providing your deferred period is longer than 13 weeks and both periods of incapacity lasted at least 7 days.
You can have the deferred period days that you used added together for the purpose of completing your deferred period and allowing you to claim sooner.
---
Q. Is it possible to make changes to my policy once it has already started?
If you would like to increase your level of cover due to life changes such as marriage, parenthood, or a salary increase, you can take out a new policy with more cover without answering any additional medical questions. You can increase your benefit by as much as 20% of your original benefit with a minimum increase of £100 per month.
You can use the Life Change Benefit as many times as you would like, providing your new policy does not exceed the length of your original policy and that you are able to provide evidence of your life changes.
If you want to decrease your cover or change your deferred period, you can do so within the first six months of your policy without needing to answer any medical questions.
Compare Top 10 UK
Protection
Insurers

Takes approx. 60 seconds
Frequently Asked Income Protection Insurance Questions
I want to protect my earnings against the risk of accident and sickness and have been considering income...
I'm looking at Income Protection insurance and was wondering if my past medical history will be...
What is the difference between Income Protection Insurance and Payment Protection Insurance? Which type...
I'm thinking about taking out an Income Protection policy. I can't seem to find any information...