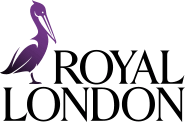 Royal London Income Protection
Income Protection Solutions
Founded
1861
Company Type
Mutual
Company Overview
Royal London was founded in 1861 as a friendly society and went on to become a mutual society in 1908. It's now the UK's largest mutual life, pensions and investment company.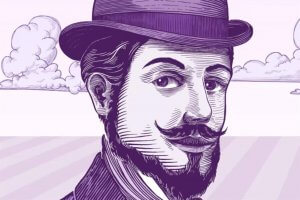 Royal London has owned the Bright Grey insurance brand since 2003.
Beginning in 2014, Royal London moved to bring the various brands it operated under a unified Royal London umbrella. At the end of 2015, Bright Grey and its sister brand, Scottish Provident, were re-branded as Royal London and now operate solely beneath the Royal London banner.



Get 2 Months FREE Cover
By reaching this page you are eligible for two months FREE cover when you set-up your new Income Protection policy.
Simply fill in the form on this page to apply your two months free discount and get your instant quotes or call us on 01273646484 and state the code VC2MF.
Compare Top 10 UK
Protection
Insurers

Takes approx. 60 seconds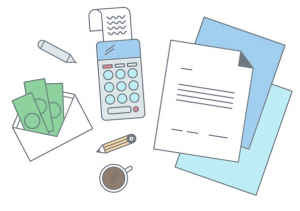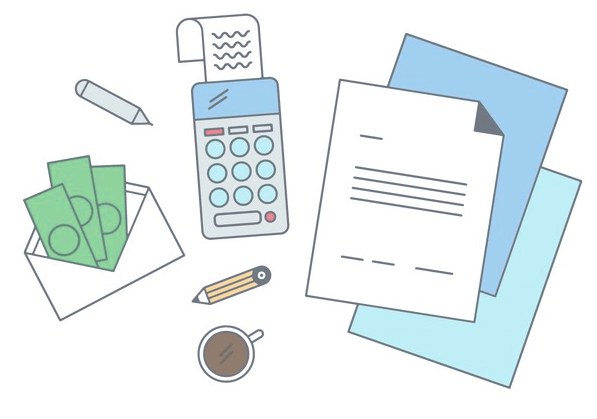 Income Protection Overview
Royal London's flexible Income Protection policy allows policyholders to choose between a variety of options, such as level or increasing cover and how long they want the cover to pay out for.
Royal London uses the 'own occupation' definition for its Income Protection policies.
Income Protection Insurance from Royal London offers a choice of maximum claim duration: 12 or 24 months or until the end of the policy.
Royal London's monthly benefit on an Income Protection policy will never be less than the lower of £1,500 per month or the amount of cover on the plan.
Royal London allows for waiver of premiums in the event of sickness and unemployment.
Helping Hand – comes as standard with Royal London's Income Protection policies at no extra cost to support clients through tragic life events such as the diagnosis of a critical illness or the death of a loved one. Helping Hand goes beyond financial payouts by providing a personal nurse adviser to help policyholders and their families through a difficult time.
Fracture cover – payments of between £1,500 and £4,000 on top of any benefit you'd receive for being off work if you receive a fracture of a specified body part
Hospitalisation Benefit – up to £100 per night for up to 90 nights after six consecutive nights of hospitalisation, providing the hospitalisation is not as a result of an excluded condition
Accelerated terminal illness payment and death benefit
Deferred period is waived if you're terminally ill and, if the policyholder dies during the policy term, Royal London will pay a lump sum equal to 12 times the monthly premium.
Need Help? Start Live Chat with our Experts

Neil
Pensions Advice

Robert
Income Protection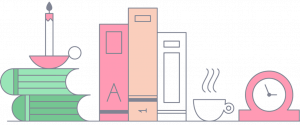 Royal London Policy Conditions
Overview of Key Policy Details

Policy Type

Income Protection

Premium Type

Guaranteed

Maximum Claim Duration

12 months, 24 months or unlimited (until the end of the policy)

Incapacity Definition

Own Occupation

Deferred Period

4 / 8 / 13 / 26 / 52 weeks

Indexation

Optional
The benefit on Royal London's Increasing Income Protection can rise by either a chosen rate of interest (between 2% and 5%) or an index-linked rate based on the retail prices index (between 2% and 10%)

Waiver of Premium

Included

Maximum Cover

65% of the first £15,000 income and 55% of the remainder, up to a maximum of £250,000 per year

Minimum Cover

£100 per month

Spouse salary and dividend cover

You can protect your spouse's salary/dividend income from your limited company providing the spouse is not in a profit-generating role and salary is a nominal (£11,500)

Minimum Entry Age

18 years old

Maximum Entry Age

59
Policyholder must be no older than 70 when the policy ends (55 for certain higher-risk occupations)

Minimum Policy Term

5 years

Maximum Policy Term

52 years

Maximum Entry Age

59 years old

Back to work benefit

For those with a 13, 26 or 52 week deferral period only
Provides financial support for two further months to those who have to return to work following a claim. For a full-term plan you'll receive 50% of the monthly benefit for one month and 25% of the benefit for the second month; for short-term cover, you'll receive 25% of the monthly benefit for one month, 10% of the benefit for the second month

Guaranteed Insurability

With no need for an additional medical if you're increasing your mortgage, getting married, having a child or have had a salary increase providing the person covered is under 55

Guaranteed Benefit

The lower of £1,500 per month or the amount of cover on the plan
If  your income has fallen and 55% of your pre-incapacity earnings is less than the amount the plan covers you for, Royal London will pay the lower of: 55% of your pre-incapacity earnings (subject to a minimum of £1,500) or the amount of cover on the plan at the time of the claim.

Policy Exclusions

Incapacity resulting from self-inflicted injuries
We have taken care to ensure that the information on this Drewberry owned website is accurate. However we can give no guarantee as to the accuracy of the content of the site. We accept no liability for any losses whether direct or indirect arising from errors on our part.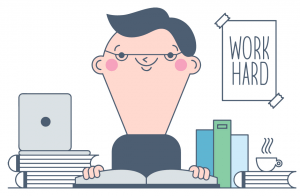 Drewberry Reviews Royal London Income Protection…
Royal London offers a comprehensive Income Protection offering with in-built flexibility and a number of policy options available.
Like other Royal London insurance policies, their Income Protection offering comes with the Helping Hand option as standard, offering practical and emotional support to clients or their beneficiaries who have had to claim on a Royal London plan.
Key Comparison Points
Royal London's maximum of 55% of a policyholder's pre-incapacity earnings is lower than for some other insurers, such as British Friendly and Shepherds Friendly, which both offer a maximum of 70% of earnings. If you need to insure more than 55% of your earnings, another insurer might be more appropriate.
However, Royal London does offer a guaranteed benefit, meaning the monthly payout on Royal London's Income Protection policies will never be less than the lower of £1,500 per month or the amount of cover on the plan. This might be useful if your income has fallen in the period between you taking out the policy and making the claim, perhaps because you've had to reduce your hours due to ill health.
Most people would want to make sure their Income Protection would pay out in the long-term, i.e. until the plan ends/their retirement, which is why Income Protection Insurance is generally offered with an unlimited maximum claim period. Royal London offers this option, but also give policyholders the choice to choose a 12 and 24 month maximum claim duration, which would reduce premiums and may be more appealing to those wanting cheaper Income Protection.
Royal London's minimum entry age of 18 is generally the industry standard, but there are insurers that offer Income Protection to people from the age of 16 or 17 for those wanting cover from this age.
Royal London allows the self-employed to protect any fixed payments they are required to make alongside their wages, fixed payments including those for services (e.g. insurance) or credit agreements (e.g. loans).
Policy exclusions
Financial strength
With more than 150 years behind it, Royal London has stood the test of time. The insurer has been through both the Great Depression and the financial crisis of 2008/09 and is still offering its members protection today.
Being a mutual insurer, Royal London doesn't have shareholders to pay, so it is run entirely for its members.

A simple policy well explained good impartial advice and knowledge done with a smile! Many thanks.
Martin Johnson
24/04/2019
Royal London Income Insurance – Questions and Answers
We aim to know the policies we advise on, inside out and back to front. Below is a couple of commonly asked questions with regards to the policy coverage of the Royal London permanent health insurance product answered.
If you need any further help please do not hesitate to call us on 02084327333.
Sam Barr-Worsfold
Independent Insurance Expert at Drewberry
Q. I'm looking at taking this policy out until age 65 as that's when I hope to retire but am I tied into this policy at all? Are there any penalties if I cancel?
A. No, insurers understand that circumstances can change over such a long time. If you want to cancel your policy, you can do so by providing the insurers with 30 days' notice.
It is usually best to have a run through with an adviser before making any changes. For example, it may be the case that someone is moving to a company that provides a longer period of sick pay, in which case it may be more appropriate to adjust the deferred period so it aligns with the new sick pay entitlement rather than cancelling the policy and taking out a new plan.
---
Q. Does Accident and Sickness Insurance from Royal London cover me while I'm living and working abroad?
A. For all of Royal London's insurance policies apart from Life Cover, Royal London may ask you to return to one of a selection of countries before making a claim. These countries are found in Royal London's Terms and Conditions.
Frequently Asked Income Protection Insurance Questions
I'm considering taking out Income protection and was wondering if I were to have an accident whilst...
I want to take out this cover but loads of places have declined to quote stating that I am over the maximum...
Is Income Protection available on a zero hours contract? I work on a zero hour contract, is there any...
I'm a 35-year-old male with diabetes and I'm looking to take out Income Protection to cover...