Why Doctors Income Protection?
Doctors Income Protection provides you with a tax-free monthly income you can rely on should you be too ill or injured to work.
Designed to cover your core monthly financial commitments such as your mortgage/rent, bills and food.
Income Protection for doctors often includes a number of additional benefits, such as no HIV/AIDS exclusions, NHS sick pay mirroring, and coverage for sabbaticals.
Income Protection is the one protection policy every working adult should consider. Which? Money 2013
What is it for?
What Does Sickness Insurance Cover?
Accident & Sickness
If you policy uses an 'Own Occupation' definition of incapacity, your insurance provider will pay out for any medical condition that prevents you from working in your specific job role.
This is important for doctors, as you don't want to be told that although you can no longer practice medicine – perhaps because you're a surgeon with a hand injury – you're capable of doing another job, such as teaching medical students.
Income Protection policies do not have a set list of conditions they cover and most insurers do not have standard exclusions. Because of this, Income Protection remains the most comprehensive form of protection against the risks of accident and sickness.
Being a doctor or surgeon you are able to cover between 50% and 70% of your gross earnings (including both employed and self-employed income).
What does it cover?
How Does Income Protection Work?
Stage 1:
You cease working due to any accident or sickness which prevents you from doing your job role.
Stage 2:
You make a claim with the your insurer, which may require completing a claims form and providing documents such as your GP note.
Stage 3:
At the end of your deferred period, the insurer will start to pay a monthly tax-free benefit after you have been unable to work for the length of your deferred period.
Stage 4:
The policy pays out until either you return to work or reach the maximum payout length, which could range from one year to retirement.
How does it work?
Do I Need To Protect My Income?
When deciding if Income Protection for Doctors is worthwhile it makes sense to weigh up the risk of something happening and the potential consequences:
The Incapacity Risk:
In our 2018 Protection Survey, 14.7% of individuals over 55 admitted that during their career there has been at least one instance where they had been out of work due to illness or injury for at least 6 months.
The Question:
If you lost your income how would you meet your financial commitments if you didn't have Income Protection?
Do I need cover?
Your Key Options
Choose your level of cover
Depending on the insurer, it is possible to cover anywhere from 50% to 70% of your gross (pre-tax) income.
Choose your deferred period
This is the length of time you would need to be off work before the policy kicks-in and starts paying out, which for doctors employed by the NHS often aligns with when their sick pay ceases.
Choose your payout length
Short-term plans can pay out for a maximum of 12 or 24 months and long-term plans can continue paying out either until you are well enough to return to work or you reach the end of the policy life, which is usually set in line with your expected retirement age.
What are my options?
Compare Top 10 UK
Protection
Insurers

Takes approx. 60 seconds
In This Guide
Written by:
Tom Conner, 
MSc, MPhil
Director at Drewberry
⏰  10 min read
What is Doctors Income Protection?
If you one day become ill or injured severely enough that you need to take time off of work, an Income Protection Insurance policy will pay out monthly benefits to supplement a proportion of your income while you are recovering.
Income Protection for Doctors and Surgeons works slightly differently compared to most standard Income Protection policies.
NHS Sick Pay Guarantee
Income Protection for doctors can be set-up specifically to incorporate extended NHS sick pay, ensuring that your earnings are sufficiently covered while you are recovering from an illness or injury and helping you keep up with your financial obligations.
If you work for the NHS as a doctor, surgeon, nurse or midwife it's likely you'll receive up to a year of sick pay, depending on length of service. This usually amounts to full pay for the first 6 months and half pay for the second 6 months after 5 years of service.
A number of Income Protection providers offer deferred periods that align directly with this sick pay, to ensure you're covered not only when your sick pay stops entirely, but also whilst receiving half pay from the NHS.
Rob Harvey, Cert CII
Independent Protection Expert at Drewberry

A simple policy well explained good impartial advice and knowledge done with a smile! Many thanks.
Martin Johnson
24/04/2019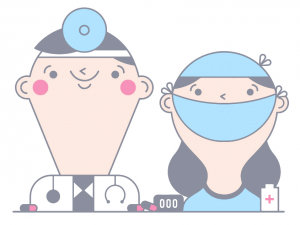 Do I Need Income Protection Insurance?
If you had to cease working for months or even years, what impact do you imagine that would have on your personal and family finances?
It is worth considering some form of sickness insurance for doctors. A Doctors Income Protection plan is usually the most appropriate given that cover is based upon earnings and offers the most comprehensive cover when set-up on an own occupation basis.
Drewberry's 2017 Wealth & Protection Survey revealed that 2 in 5 people in the UK have no more than £1,000 in cash savings to fall back on. Without sufficient savings or other cover in place, a significant and needless financial exposure can arise.
It is compulsory for employers to pay statutory sick pay of £94.25 per week to all contracted employees for the first 28 weeks of incapacity (although NHS workers typically get more). However, if this sick pay runs out, many people will be left without a feasible alternative for their income.

Without an Income Protection policy to ensure regular income while you are unable to work, doctors and surgeons may find it difficult to continue affording their lifestyle. In worst case scenarios, individuals unable to work may struggle to meet their financial obligations.
Michael Barrow
Independent Protection Expert at Drewberry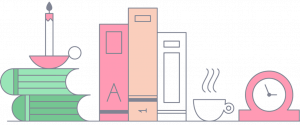 Our Clients' Income Protection Stories...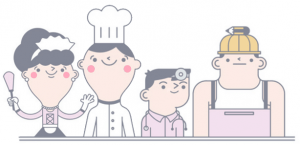 What makes Doctors' Income Protection Special?
If you are a newly qualified or junior doctor with the NHS, your sick pay entitlement will increase with every year of service – usually up to 6 months full pay and 6 month half-pay after 5 years of service.
Some insurers offer special features on their Doctors income insurance plan, such as sick pay mirroring deferred periods and cover during sabbatical leave.
When you're only receiving half sick pay, most people would see it as vital that their income is topped up in order to meet your basic expenses, but a standard Accident & Sickness Insurance policy won't always be able to do that.


Specific Income Protection for doctors, on the other hand, usually keep the NHS sick pay structure in mind when planning your policy's deferred period.
LV's Doctors & Surgeons Income Protection Cover, for example, will pay out reduced Income Protection benefits when you stop receiving your full sick pay from the NHS to top up your half sick pay to your full earnings.
This happens regardless of how long you have set your deferred period, which means that you can set your deferred period as long as 12 months and significantly reduce your premiums without sacrificing insurance coverage. When your NHS sick pay stops entirely and your deferred period ends, LV will begin paying out your full Income Protection benefits.
Sabbatical Cover
Some insures that offer specialised Income Protection for doctors also accommodate sabbaticals by allowing policyholders to take breaks of up to 2 years from their policy. This time can be used to study or work abroad, where policyholders will still be covered as long as they have a UK bank account.
If you move to anywhere in Europe, USA, Canada, Australia or New Zealand, you can keep your benefit on a long-term basis, while if you move anywhere else in the world your benefit will be limited to a maximum of 26 weeks.
Need Help? Start Live Chat with our Experts

Neil
Pensions Advice

Robert
Income Protection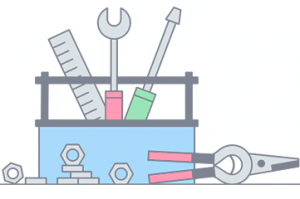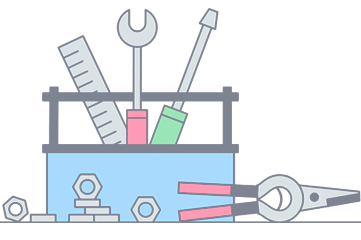 How Does Income Protection for Doctors Work?
James, a doctor from Manchester, has taken out a long-term Income Protection plan with LV covering 50% of his gross earnings, equating to monthly benefits of £3,000. When taking out his policy, James agreed to a deferred period of 12 months because that is how long he will be able to claim sick pay.
Needing to claim…
Some time after taking out his policy, James suffers a type of cancer and he takes leave from his work to recover. During the first 6 months of being out of work, James receives the full amount of sick pay he is entitled to from his employer. After this, in line with the NHS's sick pay scheme, his sick pay benefits are reduced.
Despite his policy's deferred being 12 months and James being only 6 months out of work, his Income Protection provider is notified that James is claiming reduced sick pay and begins paying out his Income Protection benefit to top up his income.
Paying a claim…
6 months later, James's sick pay officially stops and he reaches the end of his Income Protection policy's deferred period. A month later, James receives his first full Income Protection benefit of £3,000. James is able to continue claiming Income Protection benefits until he finishes his treatments and is given the all-clear from his doctors to return to work.
Because James took out a long-term policy, it is possible for him to continue claiming Income Protection benefits right up until his retirement age.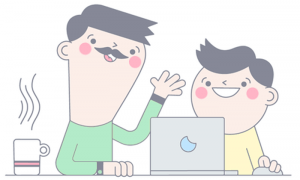 Getting Own Occupation Cover
Own Occupation

Suited Occupation

Any Occupation

Claim if you are unable to work in your own occupation.

Claim if you are unable to work in any occupation you are qualified for.

Claim only if you are completely incapable of working.
Gaining own occupation cover is very important for doctors and surgeons. For example, if you were a surgeon who damaged a hand it would be very difficult to continue working and this would therefore be covered with an own occupation incapacity definition.
However, with a lesser incapacity definition (such as a 'suited occupation' definition) the insurer may require you to continue working in an occupation for which you have suitable skills or experience.
Occupation Definition Calculator
Make sure your Income Protection covers you in your 'Own Occupation'!
Too often individuals take out income protection without being fully aware of the incapacity definition on which their plan would pay out.
Will the plan pay out if I am unable to do my current job role? Or will it only pay out if I am unable to do any occupation?

If you do not already have income protection this tool should provide you with guidance as to what to look out for and to ensure you do not fall foul of a lesser occupation definition.
Robert Harvey
Independent Protection Expert at Drewberry Insurance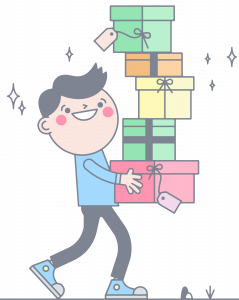 Key Doctors Income Protection Policy Options
How Much of My Income Can I Cover?
How Long Should I Set My Deferred Period?
Do I Need a Short- or Long-Term Policy?
When Should I Set My Policy Cease Age?
Plans usually have a minimum term length of 5 years and most insurers providing Income Protection for doctors offer plans that  run all the way up until age 65 or even age 70. Because Income Protection insurance is designed to protect your throughout your professional life, it makes sense to set your policy's cease age to be equal to the age you expect to retire.
Naturally, extending the cease age of the policy can increase the monthly premiums significantly as the chances of suffering illness increases vastly between the ages of 55 and 65 years old, which form the highest risk years.
Should I Link My Policy to Inflation?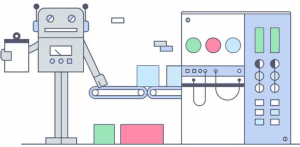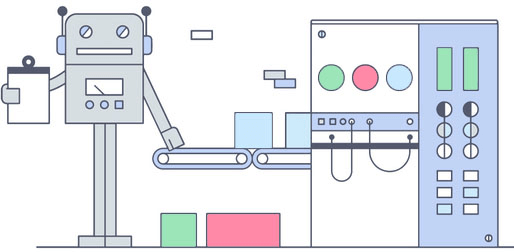 Compare UK's Best Doctors Income Protection Providers
Not many UK Income Protection providers offer protection specifically for NHS employees, although many providers have enough policy options to help you tailor your policy as best as possible to your circumstances.
Specialist Income Protection for Doctors

Covers up to Up to 55% of earnings or up to a maximum of £20,000 per month.
Dual deferred period of 26 weeks and 52 weeks to align with NHS sick pay.
Maximum entry age of 59 years.
Aviva pay out pays a Trauma Benefit worth six times the monthly benefit (up to £40,000) if the policyholder suffers one of six listed traumatic events.

Covers up to 60% of income and benefits. Provides reduced benefit payouts to mirror NHS sick pay as required.
Choose deferred period of 1, 2, 3, 6, or 12 months.
Maximum entry age of 59 years.
LV offer Sabbatical Break Cover which allows you to take an extended break from your job to study and work abroad.

60% of your earnings capped up to £2,500 per month and 50% of any earnings above. Receive reduced benefits while receiving reduced sick pay.
Deferred period for doctors of 1, 3, 6, or 12 months.
Maximum entry age of 59 years.
Vitality Plus Programme allows policyholders to accumulate points by keeping active, which can be spent on certain rewards.

Other Income Protection Providers

Covers up to 55% of your earnings with a maximum benefit of £150,000 per year.
Deferred period of 4, 8, 13, 26, or 52 weeks.
Maximum entry age of 59 years.
Aegon pay out a Proportionate Benefit if you return to work in a lesser role, which tops up your income to match the full benefit amount.

Covers up to 60% of gross earnings up to £60,000 per year or 50% of gross earnings over £60,000.
Deferred period of 4, 13, 26, or 52 weeks.
Maximum entry age of 60 years.
Legal & General offer Continuous Cover where your cover continues even if you become unemployed or go on maternity/paternity leave.

Covers 65% of the first £15,000 income and 55% of the remainder.
Deferred period of 4, 8, 13, 26, or 52 weeks.
Maximum entry age of 59 years.
Fracture cover pays out between £1,500 and £4,000 on top of benefits if you sustain specific types of fractures to specified body part.

The experts at Drewberry can talk you through everything you need to know about Doctors Income Protection so you can be sure the plan you're taking out is right for you. This includes advice on split deferred periods, which is important to get right.
Samantha Haffenden-Angear, Cert CII
Independent Protection Expert at Drewberry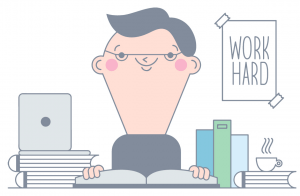 Get Expert Doctors Income Protection Advice

If you're looking for Surgeons or Doctors Income Protection Insurance we're here to help. As an independent intermediary who deal with medical professionals on a daily basis we are in a great positions to review the whole market to ensure you get the most competitive premium.
Robert Harvey, Cert CII
Independent Protection Expert at Drewberry
Please don't hesitate to pop your details into the form below for an instant online Income Protection quote or give us a call on 📞 01273646484.
Compare Top 10 UK
Protection
Insurers

Takes approx. 60 seconds
Frequently Asked Income Protection Insurance Questions
I'm looking to take out Income Protection, how soon can I...
I'm a barrister and want to know if I'm eligible for Income Protection or Accident &...
I'm looking for an insurance to pay me a salary if I suffer a minor disability, like a broken leg,...
I currently have an Income Protection plan that is due to end in a few years time at age 65 but I am...