Why Doctors Income Protection?
Provides you with a tax free monthly income you can rely on should you be too ill or injured to work.
Designed to cover your core monthly financial commitments such as your mortgage/rent, bills and food.
Income Protection for doctors often includes a number of additional benefits, such as no HIV/AIDS exclusions, NHS sick pay mirroring and coverage for sabbaticals.
Income Protection is the one protection policy every working adult should consider. Which? Money 2013
What is it for?
What does Income Insurance cover?
Accident & Sickness
When the 'Own Occupation' definition of incapacity is used the policy can payout for any medical condition that prevents you from working in your own specific job role.
As income protection policies do not use a set list of conditions they cover and many insurers do not have any standard exclusions, income protection is the most comprehensive form of accident and sickness protection available.
Being a Doctor or Surgeon you are able to cover between 50% and 70% of your gross earnings (including both employed and self-employed income).
What does it cover?
How does Income Protection work?
Stage 1:
You cease working due to any accident or sickness which prevents you from doing your job role.
Stage 2:
You make a claim with the your insurer, which may require completing a claims form and providing documents such as your GP note.
Stage 3:
The insurer will start to pay a monthly tax free benefit after you have been unable to work for the length of your deferred period.
Stage 4:
The policy pays out until either you return to work or reach the maximum payout length, which could range from one year to retirement.
How does it work?
Do I need to protect my income?
When deciding if income protection is worthwhile it makes sense to weigh up the risk of something happening and the potential consequences:
The Incapacity Risk:
1 in 10 people have been unable to work due to illness or injury for +6 months (The Guardian/Unum Survey, 2011).
The Consequences:
With government incapacity benefit of only £109.65 per week, someone with a salary of £30,000 would suffer a 77% fall in income.
The Question:
If you lost your income how would you meet your financial commitments if you didn't have income protection?
Do I need cover?
Your Key Options
Choose your level of cover
Depending on the insurer, it is possible to cover anywhere from 50% to 70% of your gross (pre-tax) income.
Choose your deferred period
This is the length of time you would need to be off work before the policy kicks-in and starts paying out.
Choose your payout length
Short-term plans can payout for a maximum of 12 or 24 months and long-term plans can continue paying out either until you are well enough to return to work or you reach the end of the policy life, which is usually set in-line with your expected retirement age.
What are my options?
Compare Top 10 UK
Protection
Insurers

Takes approx. 60 seconds

They were patient thorrgh and good value for money. I regret not using them before and I will use them again in the future.
Edward Brampton
13/01/2018
What is doctors income protection insurance?
Income protection insurance for Doctors and Surgeons is a popular type of cover to protect against the financial risk of sickness and injury. Doctors income protection pays out a monthly benefit to replace lost earnings if you are unable to work due to ill-health.

Whether employed by the NHS or set-up privately it is worth considering protecting your earnings against the risk of sickness or injury.
NHS Sick Pay Guarantee
If employed by the NHS, sick pay would only be provided for a maximum of 12 months (after 5 years of service), with full pay being provided for the first 6 months and half pay being provided for the second 6 months. Private sick pay entitlement is often far shorter in length.
With an income protection plan your earnings can be covered all the way up until you plan to retire. Therefore, if you were to suffer a serious illness or injury that prevented you from working for a number of years the plan could payout a monthly benefit until you are well enough to return to work, thus enabling you to keep up with your financial obligations whilst incapacitated.
Do I need it?
For most doctors and surgeons it is worth considering some form of sickness insurance, with income protection usually being the most appropriate plan given that cover is based upon earnings and the comprehensive nature of the protection provided.
If you had to cease working for a number of years what impact would that have on personal and family finances? Without sufficient savings or other cover in place a significant and needless financial exposure can arise. State incapacity benefits are very limited in nature and solely relying on these benefits would mean a significant reduction in living standards for most doctors and surgeons.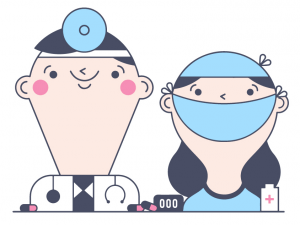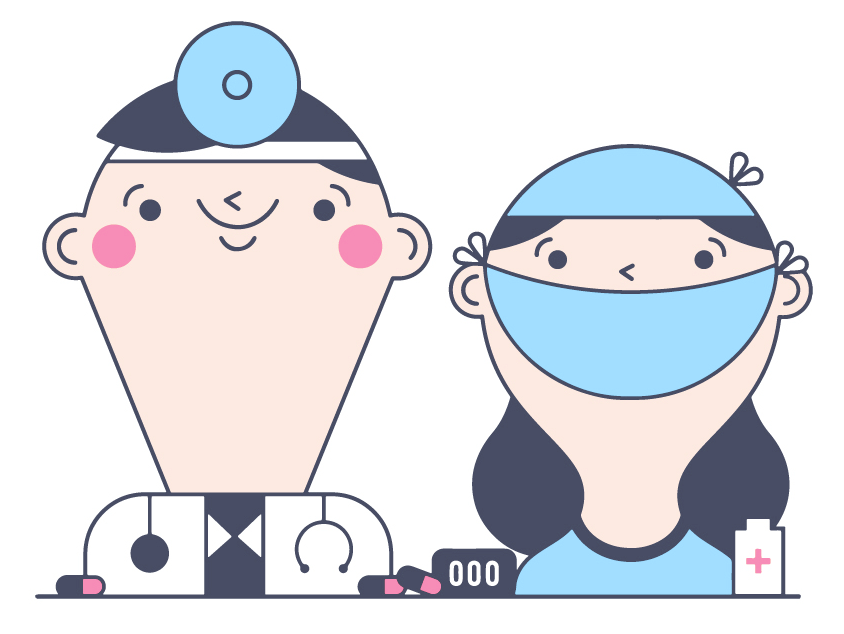 It is compulsory for employers to pay statutory sick pay of £89.35 per week to all contracted employees for the first 28 weeks of incapacity, after which the Employment and Support Allowance (ESA) of an absolute maximum of to £109.65 per week can be applied for (weekly rates as of April 2011).
If you are employed it is worth double checking that your employer does not provide you with cover under a group scheme as an employee benefit prior to taking out your own plan.
How does it work?
James, a doctor from Manchester, decided to take out an income protection plan covering £3,000 per month (representing 50 per cent of his gross earnings). James decided on a deferred period of 12 months as he would have sufficient savings and sick pay to get through the first 12 months of incapacity.
After holding the plan for 5 years, James suffered a type of cancer that took three years to make a full recovery and get back to work. The income protection plan made its first payment of £3,000 directly to James after 13 months (12 months deferred period plus one month of accumulated benefit), which was paid free from income tax.
The plan continued to payout every month for 36 months until James was well enough to return to work, which equated to a total benefit payout of £108,000 (State incapacity benefit would only have amounted to around £15,600 over this three year period). If James had been unable to return to work the plan would have continued paying out until age 60, which is the date James expected to retire when he took out the policy.
Specialist income protection for doctors
Some insurers offer special features on their Doctors income insurance plan, such as sick pay mirroring deferred periods and limited cover during sabbatical leave.
If you are a fairly newly qualified doctor then your NHS sick pay entitlement will increase with every year of service, usually up to 6 months full pay and 6 month half-pay after 5 years of service. Some insurers allow the plan to start paying out right away as soon as your full NHS sick pay ends. In other words, the deferred period on the plan mirrors your full sick pay structure rather than being fixed.
Some plans also allow for up to two years cover whilst on sabbatical leave, thus providing protection whilst you are not technically working. It is common for this cover to be offered on an own occupation basis even whilst on sabbatical leave.
Getting own occupation cover
For hospital-based doctors and General Practitioners (GPs) it is usually possible to gain 'own occupation' income protection cover for the entire life of the policy, which means that the plan would payout for practically any medical reason that prevents you from working in your own job as a doctor.
Although it is still possible to gain own occupation income protection for Surgeons it is important to note that some insurers, but not all, limit the maximum payout period of the plan to 5 years, rather than until you are either well enough to return to work or you reach the policy end age. Some insurers view being a surgeon as a higher risk occupation.
Gaining own occupation cover is very important for doctors and surgeons. For example, if you were to damage a hand it would be very difficult to continue working and this would therefore be covered with an own occupation incapacity definition. However, with a lesser incapacity definition (such as a 'suited occupation' definition) the insurer may require you to continue working in an occupation for which you have suitable skills or experience.
What are my options?
How much can I cover?
With most insurers it is possible to insure between 50 per cent and 65 per cent of your gross (pre-tax) personal earnings as a maximum. However, it is important to assess your monthly expenditure to determine how much cover you actually need rather than just looking to insure the maximum allowable.
With a personal plan the monthly premiums are collected from a personal bank account and any payout from the plan would be paid directly to you. As Insurance Premium Tax (IPT) is being paid each month the benefit paid out during a claim would not usually incur income tax.
Setting the deferred period
When taking out an income protection plan you will need to select a deferment period, which is the period of time before the plan starts to accumulate benefit after you cease working due to illness or injury.


As the deferred period is extended the monthly premiums come down significantly so it makes sense to set the deferred period at an appropriate length.
You should consider any (full) sick pay entitlement you would receive from your employer and relative to the length of time you would have savings sufficient enough to cover your expenditure.
It is important to check your employment contract but for NHS employed Doctors and Surgeons sick pay entitlements usually follow the following scale:
0 to 3 months service – No sick pay entitlement;
3 to 12 months service – 1 month full pay and 2 months half pay;
2 years service – 2 months full pay and 2 months half pay;
3 years service – 4 months full pay and 4 months half pay;
4 years service – 5 months full pay and 5 months half pay;
5 years service – 6 months full pay and 6 months half pay.
Length of cover
Plans usually have a minimum term length of 5 years and can run all the way up until age 65 for doctors with some insurers. It usually makes sense to set the policy termination age equal to the age you expect to retire so the plan would cover earnings throughout your working life.
Naturally, extending the cease age of the policy can increase the monthly premiums significantly as the chances of suffering illness increases vastly between the ages of 55 and 65 years old, which form the highest risk years.
Inflation linking
Given the length of these policies it makes sense to consider the option to link your benefit to rises in inflation (as measured by the Retail Price Index). Including this option means that your benefit will increase each year in-line with RPI inflation and therefore the purchasing power of your cover will not be eroded by inflation over time.
With the inflation linking option it is important to note that the monthly premiums will also rise each year with inflation, even if guaranteed (fixed) premiums are selected. With most insurers the premiums would rise in-line with inflation but a small number of insurers would actually increase the premiums by a greater amount than inflation.
Need some guidance
Whether you are looking for Doctors Income Protection Insurance or Surgeons Income Protection we are here to guide you in the direction and arrange your cover. Being an independent intermediary we have a large panel of insurers to choose from in order to ensure you obtain the cover you desire at the most competitive premium.
Please don't hesitate to get an instant online quote or pop us a call on 02084327333.
Actual Income Protection Claims
The table below details real life stories of how an income protection policy has saved someone financially following an illness which left them unable to work.
The information is from Liverpool Victoria's 2011 claims, it demonstrates how anyone can lose their income, regardless of age, gender or occupation, LV's youngest claimant in 2011 was just 22 years old.
Age at Claim
Gender
Occupation
Length of Claim
Cause of Claim
Last Monthly Benefit
Total Payout So Far
31
Male
Carpet Fitter
15 years
Brain damage from road traffic accident
£303.00
£55,449.00
43
Male
Accountant
7 years
Cyst removed from the Brain
£3,194.00
£255,520.00
46
Female
Veterinary Surgeon
12 years
Arthritis
£369.00
£51,291.00
48
Male
Estate Agent
14 years
Heart Attack
£4,883.00
£805,695.00
48
Male
Doctor
1 year
Depression
£3,357.00
£53,712.00
49
Male
Physiotherapist
3 years
Depression
£1,942.00
£73,796.00
48
Male
Quantity Surveyor
7 years
Stroke
£2,528.00
£207,296.00
51
Female
Marketing Consultant
2 years
Breast Cancer
£2,434.00
£48,680.00
59
Male
Solicitor
1 year
Parkinson's Disease
£2,156.00
£26,452.00
Source: http://www.lv.com/upload/IFA-Rebrand-2009/pdf/2012/aug/212248312PMFPPAPIPclaimsSummary.pdf
Our Mission at Drewberry™
To provide expert financial advice and deliver a passionate 5-star service to help educate our clients so they can make informed decisions.
To help individuals and businesses throughout the UK to plan their financial future whilst protecting them against the financial risks they may face.
To provide quality financial advice in a transparent, friendly and professional manner.
Occupation Definition Calculator
Make sure your Income Protection covers you in your 'Own Occupation'!
Too often individuals take out income protection without being fully aware of the incapacity definition on which their plan would pay out.
Will the plan pay out if I am unable to do my current job role? Or will it only pay out if I am unable to do any occupation?

If you do not already have income protection this tool should provide you with guidance as to what to look out for and to ensure you do not fall foul of a lesser occupation definition.
Robert Harvey
Independent Protection Expert at Drewberry Insurance
Frequently Asked Income Protection Insurance Questions
My husband and I are looking to take out income protection to cover our earnings should we become ill....
What is a typical deferred period for income protection insurance? Is there anything I should consider...
I work on a zero hour contract, is there any unemployment/sick cover i can get (like self employed...
I'm a 35 year old male with diabetes and i'm looking to take out Income Protection to cover...