Liverpool Victoria | Income Protection Products
LV Income Protection Products
Founded
1843
Company Type
Friendly Society
Company Overview
Liverpool Victoria are one of the UK's leading providers of financial services. It started out providing Life Insurance at the cost of only a penny in 1843. Today, it has more than 5.8 million customers and 1.1 million members.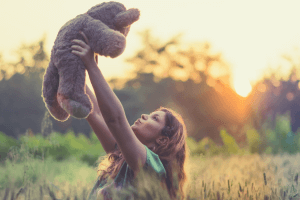 LV offer a broad range of protection products, including several different options to protect your earnings: Income Protection, Budget Income Protection and Personal Sick Pay.
As a Friendly Society, LV aims to create a community for its members, allowing those members to weigh in on important matters that happen within the business and offering them a range of benefits and support for members.
In 2017, LV won two Moneywise Customer Service Awards for being the most trusted insurer.
Compare Top 10 UK
Protection
Insurers

Takes approx. 60 seconds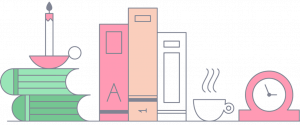 Liverpool Victoria – Income Protection Product Overview
Liverpool Victoria offers three different Income Protection policies that are designed to meet a variety of budgets and cover a range of occupations.
| | | |
| --- | --- | --- |
| Income Protection | Budget Income Protection | Personal Sick Pay |
| Accident & Sickness Only | Accident & Sickness Only | Accident & Sickness Only |
| Unlimited Claim Duration | 2 years Maximum Claim Term | Unlimited/ 2 years Maximum Claim Term |
| Own Occupation | Own Occupation | Own Occupation |
| Guaranteed/ Reviewable Premiums | Guaranteed/ Reviewable Premiums | Age Banded |
| | | |
We have taken care to ensure that the information on this Drewberry owned website is accurate. However we can give no guarantee as to the accuracy of the content of the site. We accept no liability for any losses whether direct or indirect arising from errors on our part.
Need Help? Start Live Chat with our Experts

Neil
Pensions Advice

Robert
Income Protection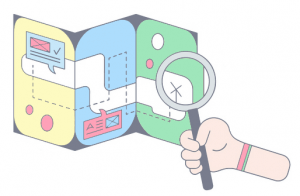 Liverpool Victoria Policy Summaries
Income Protection
If you can't work in your own occupation, LV will pay out as much as 60% of your earnings for as long as you are unable to work.
This policy has a guaranteed benefit of £1,500 that you can claim if your income dropped prior to claiming.
This policy also offers a death benefit of £10,000 that is paid out as a lump sum if the policyholder were to die before the end of their policy.
Budget Income Protection
Budget Income Protection offers very similar cover to LV's standard Income Protection with only a few differences.
Budget Income Protection uses Own Occupation definition of incapacity and has both guaranteed and reviewable premiums to choose from.
If you claim for Homemaker cover on a Budget Income Protection, your policy will be cancelled after you have finished claiming. On a standard policy, you can claim for as long as you need and your policy will not be terminated if you need to claim while unemployed.
This policy has a limited claim period of 24 months while standard policies have no limit to the length of your claims. This limited claim period also covers any partial benefits you receive by returning to work with a reduced salary.
Personal Sick Pay
The maximum cover you can purchase is £100,000 in benefits per year, while you can be covered for £150,000 per year with a standard Income Protection plan from LV. Similarly, the minimum is £500 per month while stander policies allow cover as low as £100 per month.
This is the only Income Protection policy from LV to offer Day 1 cover, providing coverage almost as soon as you become incapacitated.
This policy only has age-banded premiums that increase the longer you have the policy.
Budget Personal Sick Pay, like Budget Income Protection, has a limited claims period of 2 years.

I would like to say thank you to Ciaran King for his professionalism, respect and sensitivity with dealing with my income protection insurance.
Cecilia Walsh
04/12/2017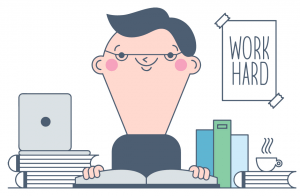 Drewberry Reviews Liverpool Victoria
As a mutual friendly society, LV doesn't answer to shareholders and instead operates for the benefit of its members. Liverpool Victoria paid £14 million worth of claims in 2016, with 7 years being the average length for a claim.
LV does not automatically include Waiver of Premium with their policies. It needs to be applied for separately and may affect the and cost of your Income Protection as well as limit some of your policy options.
Liverpool Victoria offers a variety of Income Protection policies that allow most people to take out Income Protection. The friendly society caters for a range of salaries and occupations.
With some of its policies, Liverpool Victoria also include 'fracture cover', which will pay out a lump sum on top of any benefits being claimed if the policyholder fractures certain bones.
In LV's most resent payout rates, they paid out 90% of new claims.
Liverpool Victoria: FAQs
We aim to know the policies we advise on inside out and back to front. Below, we have provided answers to a couple of commonly asked questions with regards to Liverpool Victoria and their Income Protection products.
If you need any further help please do not hesitate to call us on 01273646484.
Sam Barr-Worsfold
Independent Protection Expert at Drewberry
Q. What are the benefits of becoming an LV member?
A. Liverpool Victoria offer a variety of benefits for members, including discounts, financial support, and a vote on key matters affecting the business.
LV also offer support services to members, including legal advice, counselling, and health and wellbeing support if you require any advice on such issues as elderly care, getting a diagnosis, or the health risks of going abroad.
However, LV do not offer a membership upon the purchase of any their protection products. While they may award you a membership with an Income Protection policy, they may not offer it with a Personal Sick Pay policy.
---
Q. Do LV price their Income Protection policies based on your occupation?
A. LV's Personal Sick Pay has been designed specifically for riskier occupations to ensure that professionals who might not qualify for Income Protection can still insure their income.
---
Q. Does Income Protection from Liverpool Victoria cover unemployment?
A. No. LV Income Protection covers only accident and sickness. It does not have any policies that cover unemployment.
Compare Top 10 UK
Protection
Insurers

Takes approx. 60 seconds
Frequently Asked Income Protection Insurance Questions
I'm looking to take out income protection insurance and currently researching all the aspects of...
I am seriously considering income insurance for myself, I understand all the benefits but I'm worried...
I want an income protection plan as I only get 6 months of full sick pay and then half pay for another...