Why Permanent Health Insurance?
Permanent Health Insurance (PHI) is the industry name for Income Protection Cover.
The policy provides you with a monthly income if you cannot work due to accident or sickness.
Designed to cover your core monthly financial commitments such as your mortgage/rent, bills and food.
Income Protection is the one protection policy every working adult should consider. Which? Money
What is it for?
What Does Permanent Health Insurance Cover?
Accident & Sickness
For protection against permanent illnesses or injuries (such as multiple sclerosis or paralysis) it is important to select the long-term policy option where the payout length would not be limited.
Income Protection or Critical Illness Cover…
Permanent health cover is considered the most comprehensive form of incapacity insurance, unlike critical illness insurance the cover is not limited to a set list of serious illnesses they cover and many insurers do not have any standard exclusions.
If you suffer an illness or injury severe enough to prevent you from working, Permanent Health Insurance will pay out a monthly benefit to protect your outgoings while you're out of action.
What does it cover?
How Does Permanent Health Cover work?
Stage 1:
You cease working due to any accident or sickness which prevents you from doing your job role.
Stage 2:
You make a claim with the insurer (You will need medical evidence fro your doctor and will typically need to complete a claims form).
Stage 3:
The insurer will start to pay a monthly tax-free benefit after you have been unable to work for the length of your deferred period.
Stage 4:
The policy pays out until either you return to work or reach the maximum payout length, which is typically set to your anticipated retirement age.
How does it work?
Do I Need Permanent Health Insurance?
Do I need cover?
Your Key PHI Options
Choose your level of cover
Depending on the insurer, it is possible to cover anywhere from 50% to 70% of your gross (pre-tax) income.
Choose your deferred period
This is the length of time you would need to be off work before the policy kicks in and starts paying out. Deferred periods can be as short as 1 day or last all the way up to 12 months. Your deferred period would typically align with any sick pay you receive from your employer.
Choose your payout length
Short-term sickness insurance can payout for a maximum of 1, 2 or 5 years, while long-term plans will pay a claim for the remainder of your policy term should you be unable to return to work. This will typically be until your retirement age.
What are my options?
Compare Top 10 UK
Protection
Insurers

Takes approx. 60 seconds
In This Guide

Written by:
Alicia Hempsted
Content Manager at Drewberry
⏰  10 min read
What is Permanent Health Insurance?
Permanent Health Insurance (PHI) now tends to be better known as Income Protection Insurance.
It's designed to provide a monthly income to replace wages for people who are unable to do their job due to sickness or injury.
If poor health prevents you from working, permanent health cover will pay out a monthly benefit to supplement a proportion of your income, helping you afford your essential monthly expenses until you recover.
Permanent Health Insurance can go by many different names, including Disability Insurance and Accident & Sickness Insurance. However, care needs to be taken when researching this type of cover because some can be misleading. Payment Protection policies usually have similar names and can often be mistaken for traditional Income Protection but may provide inferior cover.
Need Help? Start Live Chat with our Experts

Neil
Pensions Advice

Robert
Income Protection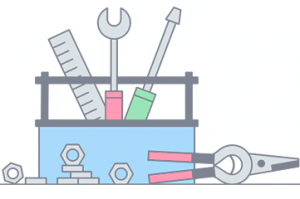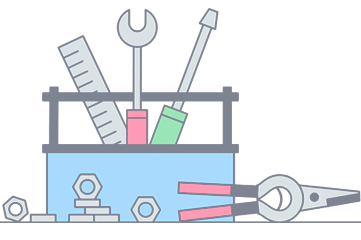 How Does Permanent Health Insurance Work?
If you are unable to work as a result of accident or sickness, Permanent Health Insurance pays out a monthly benefit to replace a proportion of your lost earnings.
The plan would start to pay out after your chosen deferred period (sometimes known as a waiting period) and would continue to do so either until you are fit for work or your reach the termination age of the policy, which is usually set at your planned retirement age
Step 1: An injury or illness prevents you form working and you are forced to take time off to recover.
Step 2: As soon as you stop working, contact your insurer's claims team and make your claim. Your insurer will tell you what you need to successfully make a claim, which may include a completed claims form, written evidence of your medical condition, your policy number and potentially evidence of your salary prior to your health problem.
Step 3: If your claim is approved, you will be required to wait out your policy's deferred period before your insurer will begin paying out monthly benefits to supplement your lost income.
Step 4: Once your insurer has begun paying out your benefits, you will be able to claim then until you recover, you reach retirement age, or until you reach your policy's cease age.
Step 5: You can claim as many times as you need to while you are still paying your premiums and your policy is still active. Your policy will end when you retire or when you reach the cease age you agreed upon when taking out your policy.
Should I Add Unemployment Cover to Permanent Health Insurance?
PHI policies on their own will not cover you if you are made redundant. However, some providers do offer Unemployment Cover as on optional add-on or a separate policy that you can combine with Accident & Sickness Cover.
Permanent Health Insurance with Unemployment Cover will give you temporary cover if you are unexpectedly made redundant. However, cover for unemployment is often very specific and it takes very particular circumstances for claims to be approved. Typically, Redundancy Insurance policies contain the following exclusions that void a potential claim:
You were not in full-time employment before being made redundant.
You were made redundant as a result of incompetence or insubordination
You were given prior warning of the threat of being made unemployed
Your redundancy was the result of industrial action
You willingly left employment or chose to take a career break (other than to become a full-time carer)

Unemployment Cover isn't right for everybody and can be difficult to claim on under certain circumstances. For example, self-employed people and contractors are highly unlikely to be able to claim because you technically remain employed by yourself.
Egle Blusiute
Independent Protection Expert at Drewberry

Provided excellent, in-depth advice on the income protection market and researched the market thoroughly to find cover which suited my needs.
Chris Wade
18/03/2019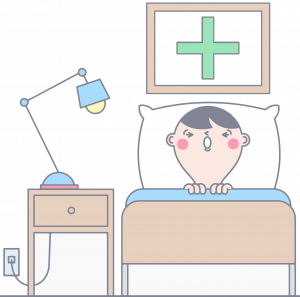 Is Permanent Health Insurance Worth It?
Instances of long-term incapacity are more common than most people think. One of the UK's top insurers, Aviva, recorded in 2017 an average claim length of 4 years 33 weeks. Some of the most common reasons to claim included musculoskeletal problems, mental illness, and cancer.
Our 2017 Drewberry survey found that 1 in 4 people have less than £100 at the end each month, giving very little financial leeway or room to save in case they lost their income through illness or injury.

With so many people having limited savings, few could afford even a short period out of work, let alone the long-term sickness that Permanent Health Insurance is designed to protect against. If you couldn't work for months, years or even indefinitely, how would you and your family cope financially?
Ciaran King
Independent Protection Expert at Drewberry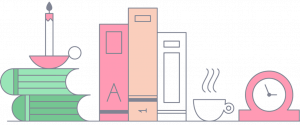 Our Clients Income Protection Stories...
Key Permanent Health Insurance Options
Some choices you make can have a significant impact on the premiums quoted so it is really worth reading through all the possible cover options before comparing insurers.
Level of Cover
Insurers can usually offer to cover up to 70% of your salary; however, you aren't obliged to choose the maximum level of cover available when you apply for a policy. To avoid over-insuring yourself and unnecessarily increasing the cost of your policy, the best Permanent Health Insurance will be aligned closely with your financial needs.
It makes sense to review your expenditure to see how much you need to cover. That way, you'll know all the essential outgoings will be covered, such as your rent/mortgage payments, utility bills, groceries and any debt repayments, without paying for unnecessary additional cover.
Short or Long Term Cover?
Permanent Health Insurance policies, as the name suggests, usually provide you with long-term cover. If you have a policy and fell sick tomorrow, the policy would pay out until either you are able to return to work or you reach the end of your policy term. A good long term policy will be aligned with your retirement age which means the policy could end up paying out for the rest of your working life.
While you have the option to choose short-term cover, this will limit the length of time a claim will be paid for if you are unable to work.
Short-Term Income Protection will normally allow you to claim for a maximum of 1 or 2 years at a time (and potentially up to 5 years) per illness. After the that time has elapsed, the policy will stop paying, regardless of whether you can go back to work or not. You'll also be unable to claim for that particularly condition going forward.
Deferred Period
The deferred period is the length of time you would need to be out of work due to illness or injury before the policy would kick in and start paying out a monthly benefit.
Insurers usually offer deferred periods of between 1 day and 52 weeks, with increments in between of 1, 4, 8, 13 and 26 weeks. This will depend on your insurer, so the deferred period you require will have an impact on the Permanent Health Insurance provider you choose.
When setting your deferred period it is important to consider how long you would realistically be able to last without an income before you needed the policy kick-in. Factors to consider are full sick pay entitlement from your employer (if provided), if you have any savings, or whether you have a partner who's income you could rely on if you couldn't work.
The deferred period will have a big impact on the cost of Permanent Health Insurance. For example, it is generally the case that if you increase the deferred period from 4 weeks to 13 weeks, the premiums can come down by as much 40% to 50% per month.
Index-Linking
Given the long term nature of Permanent Health Cover, it makes sense to consider an Index Linked policy. Opting for indexation ensures your policy maintains its buying power over time, generally speaking the cost of goods rise over time and it is important you are able to afford the same standard of living in the future as you could today.
With this option the monthly benefit would rise each year in line with the Retail Price Index (RPI) measure of inflation. Beware, some insurers may increase your premiums at a higher rate compared to your level of cover. This is something to look out for when comparing policies and providers.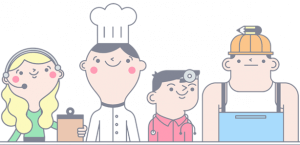 Policy Options for Specific Occupations
The risk associated with your current occupation will have a considerable affect on your policy, influencing the cost and degree of cover and in some instances the options available to you.
For certain occupations, there are specialist income protection policies on the market that have been tailored to align more closely to these professionals' unique needs.
Self Employed Permanent Health Insurance
For the self-employed and contractors, Permanent Health Insurance is particularly important as there's usually no sick pay on offer from such roles. This makes the finances of the self-employed very vulnerable should an accident and sickness prevent them from working. Permanent Health Insurance can step in to provide the long term sick pay these workers lack.
Specialist Cover for Doctors and other professions…
Certain occupations have unique requirements that make purchasing permanent health insurance more complicated.
For example, doctors and dentists employed by the NHS have a sick pay entitlement that is different from most other occupations. The sick pay they are entitled to is usually determined by their length of service, with a maximum period of 6 months full pay and 6 months on half pay sick pay.
As a result of this complexity certain insurers offer specialised policies with pre-defined deferred periods that allow policyholders to claim reduced benefits from their insurance policy while they are claiming reduced sick pay benefits. This can act to reduce the cost of cover in some cases.
Group Income Protection
Permanent Health Insurance is a common employee benefit that employers offer to their staff. Group Income Protection plans can cover many employees under one policy and the premiums are paid for by the company.
Similarly, company directors, executives and small business owners can purchase income protection for themselves through their business, covering both their salary and their dividends. These types of policies are not considered a P11D benefit in kind, making them a tax-efficient option for employers.
Choose Own Occupation Cover
When choosing the best policy to protect your income, make sure you find one with the right Definition of Incapacity. Our advisers will usually recommend that you take Own Occupation cover when it is available because it will cover you provided your accident or sickness prevent you from working in your own occupation.
Other definitions of incapacity are available. An income protection plan using the 'Suited Occupation' definition of incapacity provides a lesser degree of cover than a policy with the Own Occupation definition. Under this definition the insurer may require you to return to work in a an occupation for which you are suited.
The insurer determines what is a suited occupation based on your skills, training, qualifications and experience.
Occupation Definition Calculator
Make sure your Income Protection covers you in your 'Own Occupation'!
Too often individuals take out income protection without being fully aware of the incapacity definition on which their plan would pay out.
Will the plan pay out if I am unable to do my current job role? Or will it only pay out if I am unable to do any occupation?

If you do not already have income protection this tool should provide you with guidance as to what to look out for and to ensure you do not fall foul of a lesser occupation definition.
Robert Harvey
Independent Protection Expert at Drewberry Insurance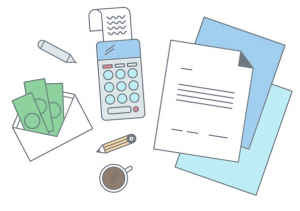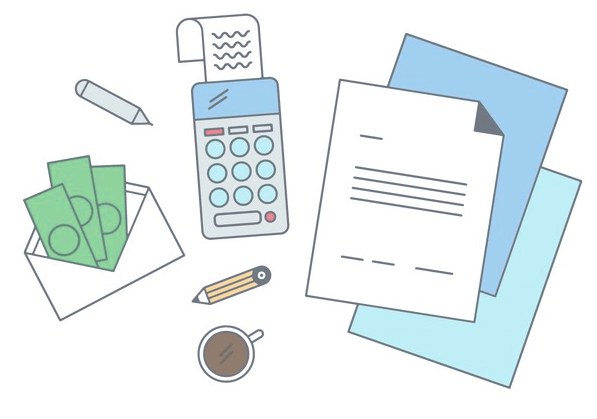 How Much Does Permanent Health Insurance Cost?
The cost of your accident and sickness insurance will depend on a range of factors, including your health and the policy options you choose.
Age and Health
Every individual's Permanent Health Insurance policy is priced based on the risk they present to the insurer at the time they take out cover. Essentially, this means the younger and healthier you are, the more likely you are to get a favourable premium.
Conversely, if you are in poor health or an older client, you'll likely face a premium increase over a younger, healthier person.

While your age and health isn't something you can control for, there are other policy options which can be used to keep the cost of cover down. Speak to your adviser about these to ensure you get the best cover for you at the most competitive price.
Michael Barrow
Independent Protection Expert at Drewberry
Your Occupation
Certain occupations will impact the cost of your insurance policy as well as limit some of the options available to you if your occupation puts your mental or physical health at extensive risk.
For example, a scaffolder may have to pay more for their cover or may have limited access to own occupation policies because their job is particularly risky given they work at heights. However, an office worker in a low-stress occupation will finder it a lot easier and a lot more affordable to get own occupation cover.
Premium Type
There are different types of premiums to be found with PHI policies that affect the cost of your policy initially and how your premiums change the longer you have your policy.
Guaranteed Premiums are fixed at the start of your policy. The only time these types of premiums will change is if you index link your cover or if you choose later on to increase the level of cover.
Age Banded Premiums will gradually increase as you get older, either at a prefixed rate or following a predetermined 'premium table'.
Reviewable Premiums are reviewed on a regular basis and adjusted according to a range of different influential factors, including your age, health, claims history, inflation, and changes in tax. They are the most unreliable premium type as you can never know what you might pay from one year to the next for your cover.
Deferred Period
Adjusting your policy's deferred period is one of the best ways to manage the cost of your premiums. While it is typical to set deferred periods to match your sick pay entitlement, longer deferred periods can dramatically reduce premiums. If you have enough savings to support yourself, consider lengthening your deferred period to lower the cost of your Permanent Health Insurance.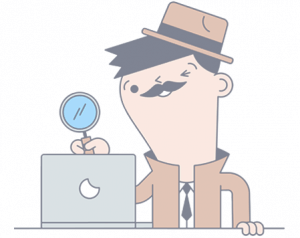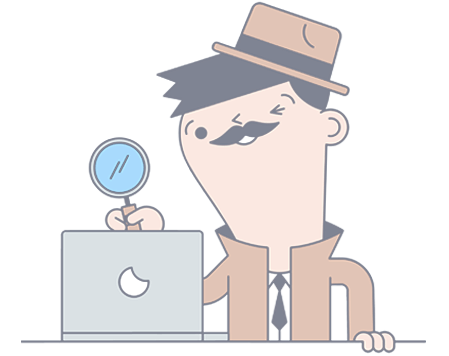 Compare Best UK Permanent Health Insurance Providers
Maximum Cover: 55% of gross earnings up to a maximum benefit of £20,000 per month.
Premium Types: Guaranteed / Reviewable
Deferred Period: 4 / 8 / 13 / 26 / 52 / 104 weeks
Maximum Entry Age: 59 years old

Maximum Cover: 70% of gross earnings up to a maximum benefit of £45,000 per year
Premium Types: Age Banded
Deferred Period: Day 1 or 1 / 4/ 8 / 13 / 26 / 52 weeks
Maximum Entry Age: 64 years

Maximum Cover: 65% of your gross earnings. The maximum insurable salary is £65,600 per year
Premium Types: Guaranteed/ Age Banded
Deferred Period: Day 1 or 4 / 8 / 13 / 26 / 52 weeks
Maximum Entry Age: 54 years old

Maximum Cover: 60% of your gross earnings up to the first £100,000 of your salary and 40% of salary exceeding up to a maximum benefit of £10,000 per month
Premium Types: Guaranteed Age Banded/ Reviewable Age Banded
Deferred Period: Day 1 or 1 / 4 / 8 / 13 / 26 / 52 weeks
Maximum Entry Age: 59 years old

Maximum Cover: 60% of your gross earnings up to the first £60,000 of your salary and 50% of salary exceeding up to a maximum benefit of £100,000 per year
Premium Types: Guaranteed/ Reviewable
Deferred Period: 4 / 13 / 26 / 52 weeks
Maximum Entry Age: 60 years old

Maximum Cover: 60% of your gross earnings up to a maximum benefit of £12,500 per month
Premium Types: Guaranteed/ Reviewable
Deferred Period: 1 / 2 / 3 / 6 / 12 months
Maximum Entry Age: 59 years old

Maximum Cover: 60% of your gross earnings up to the first £30,000 of your salary and 50% of any earnings exceeding this up to a maximum benefit of £16,666 per month.
Premium Types: Guaranteed / Reviewable
Deferred Period: 1 week or 1 / 3 / 6 / 12 months
Maximum Entry Age: 59 years old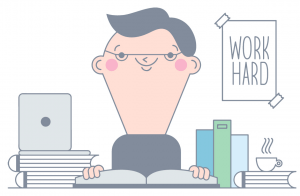 Get Expert Permanent Health Insurance Advice
When arranging cover it is usually best to run through the ins and outs with an independent adviser, such as one of the team at Drewberry. Not only will an adviser be able to ensure cover is set up correctly but, we also know all the nuances with the insurer pricing to ensure you get the best rates for your desired cover.

Fill in your details and complete a quote online to receive options from the UK's leading insurers. Alternatively, if you would like to talk through your options with one of our expert and impartial advisors then please feel free to contact us on 02084327333.
Victoria Slade
Independent Protection Expert at Drewberry
Compare Top 10 UK
Protection
Insurers

Takes approx. 60 seconds
Frequently Asked Income Protection Insurance Questions
I want some insurance to cover my salary if I am too ill to work as I don't have much sick pay....
I don't get sick pay so I want to protect myself with income insurance for accident and sickness but...
I'm looking at Income Protection insurance and was wondering if my past medical history will be...
As I am a director of a limited company a large percentage of my earnings come in the form of dividend...