Why Sick Pay Insurance?
Sick Pay Insurance provides you with a monthly income if you cannot work due to accident or sickness
It is designed to protect your core monthly financial commitments such as your mortgage/rent, bills and food.
Income Protection is the one protection policy every working adult should consider. Which? Money
What is it for?
What Does Sick Pay Insurance Cover?
Sick Pay Cover is designed to protect you against the risk of lost earnings due to any illness or injury which prevents you from working.
These policies are one of the most comprehensive ways of protecting yourself financially during any period of sick leave as, unlike Critical Illness Insurance, the cover is not limited to a set list of medical conditions.
Sick Leave Insurance can complement any period of sick pay you receive from your employer by not kicking in until that ceases, or replace your wages if you don't receive any sick pay at all, as is the case with self-employed people.
Own Occupation
Policies which use the "Own Occupation" definition of incapacity are the most comprehensive as they cover you if you are unable to do your own job even though you might be able to work in another role.
What does it cover?
How Does Sick Pay Insurance Work?
Stage 1:
You are unable to work due to an illness or injury.
Stage 2:
You make a claim with the insurer, supplying them with medial evidence of your inability to work and a completed claims from.
Stage 3:
The insurer starts paying a monthly tax-free benefit after you have been unable to work for the length of your deferred period.
Stage 4:
The policy pays out until either you return to work or reach the maximum payout length, which could range from 1 year to retirement.
How does it work?
Do I Need Insurance to Cover Sick Pay?
It is useful to think of the risk of being off sick and how you would continue to meet your monthly expenses.
The Incapacity Risk:
1 in 10 people have been unable to work due to illness or injury for 6+ months (The Guardian/Unum Survey).
The Consequences:
With government incapacity benefit of only offering a maximum of £109.65 per week, many people forced to claim this allowance will see their income drastically reduced, making it difficult to afford their lifestyle.
The Question:
If you lost your income how would you continue to meet your bills if you didn't have any sick pay insurance?
Do I need cover?
Your Key Options
Choose your level of cover
Depending on the insurer, it is possible to cover anywhere from 50% to 70% of your gross (pre-tax) income.
Choose your deferred period
This is the length of time you would need to be off work before the policy starts paying out. The shortest deferred period is 1 day up to a maximum of usually 12 months.
Choose your payout length
Short-term plans can payout for a maximum of 12 or 24 months where the long term alternative will continue to pay a claim to the end of your policy term should you been unable to return to work.
Given the average length of a sickness insurance claim for LV is over 7 years we would always recommend firstly looking at long term protection.
What are my options?
Compare Top 10 UK
Protection
Insurers

Takes approx. 60 seconds
In This Guide

Written by:
Alicia Hempsted
Content Manager at Drewberry
⏰  10 min read
What is Sick Pay Insurance?
Sick Pay Insurance is a personal income protection product that provides policyholders with a regular income if an illness or injury prevents them from working. Most people would not be able to cover their outgoings on state benefits alone, which is where Sick Pay Cover can step in to bridge the gap.
Cover up to 70% of your gross earnings
Protect your income right up to your expected retirement age
Claims can start from having as little as 1 week out of work.
With a long-term policy, you can continue receiving monthly income equal to a percentage of your pre-tax earnings all the way until you reach retirement age. With a less expensive short-term insurance to cover sickness from work, you will be able to claim for a maximum of 1 or 2 years.
Sick Pay Insurance is traditionally a policy an individual has taken out to protect their own income, for a business looking to provide sick pay to their workforce they will need to consider group income protection.
Need Help? Start Live Chat with our Experts

Neil
Pensions Advice

Robert
Income Protection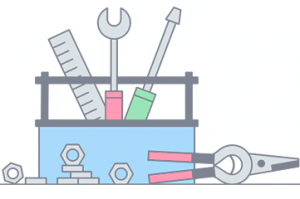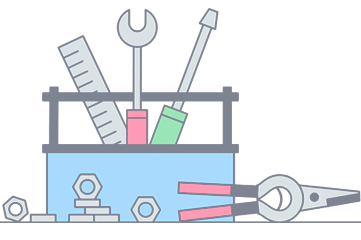 How Does Sick Pay Insurance Work?
Insurance covering sick pay is relatively simple once your policy has been put in place. If you are taking time off work to recover from a serious injury or illness and run out of sick pay, your insurance policy to provide sick pay will pay you with basic income each month until you are well enough to return to work.
Your level of cover is set at a percentage of your pre-tax salary to ensure that you have regular income if your absence from work outlasts your sick pay entitlement, or if you are self employed and do not receive any form of sick pay.
Sam Barr-Worsfold
Independent Protection Expert at Drewberry
Setting your deferred period
When you first take out your policy, you will be asked to set a deferred period, which is a period of time you agree to be out of work before you can begin claiming benefits. As standard, deferred periods are usually set to match the length of your sick pay entitlement.
Falling ill or getting injured…
With a Sickness Insurance policy, you will need to inform you insurance provider right away if you take leave from work due to poor health. They will ask you to provide some information for them so that they can approve your claim, including a completed claims form, evidence of your health condition and sometimes evidence of your current salary in the period leading up to your claim.

A claim begins…
If, by the time you reach your policy's deferred period, your sick pay has run out and you are still not well enough to return to work, your sick pay insurance will begin to pay out monthly benefits to cover a proportion of your income.
This sick pay benefit will be paid directly into your account and if your policy includes a waiver of premiums, you will have your premium payments refunded to you while you are claiming on your policy.
Depending on what type of Sick Pay Cover policy you own, you will be able to claim these benefits for a maximum of 1 or 2 years (short-term sickness insurance), or until you reach retirement age (long-term income protection), providing you still meet your insurer's requirements to be defined as incapacitated.

While you might feel that the likelihood of you needing to take 1-2 years off sick is not high, it's important to note that the average claim duration on LV Sick Pay Insurance policies stands at approximately 7 years.
If you suffered a long-term, serious health condition, could you cope for 7 years if your Sick Pay Insurance stopped paying out after the first 2 years?
Samantha Haffenden-Angear
Independent Protection Expert at Drewberry

Excellent service at convenient times of the day specified by me. All product options were clearly outlined and I am very pleased.
Matthew Draper
11/07/2018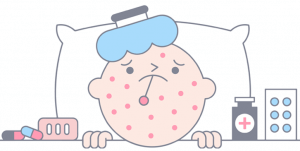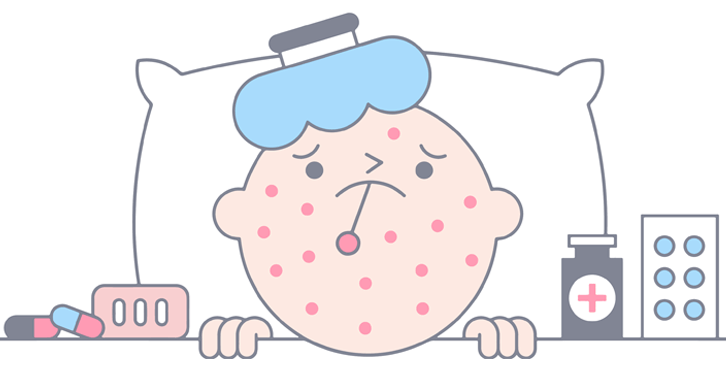 Do I Need Insurance for Sick Pay?
One of the largest financial risks we face in life is the loss of our ability to earn an income due to sickness or injury. After all, we depend upon our ability to go to work each day and earn an income to pay for our rent/mortgage, utility bills, groceries, childcare costs and other living expenses.
What would happen if you had no sick pay insurance and was unable to work?
While some people are able to rely on sick pay to get them back on their feet, other people do not have any sick pay entitlement. Others, meanwhile, may have a debilitating health condition that outlasts their sick pay. That's when you may need to dig deep into your savings or find another source of income.
Employment Support Allowance ranges between £57.90 and £109.65, which equates to a yearly income of only £5,717 if you take home the maximum amount an individual is entitled to. If you have to support your loved ones as well as yourself with your income, this benefit will unlikely be anywhere near enough to cover all of your essential costs, which means that you may need to dip into your savings to top up your income.
Most people have very limited savings
Our 2017 Wealth & Protection Survey found that 2 out of 5 people have no more than £1,000 in cash savings. Given that average spending for UK households stands at more than £550 per week, this means that many people would struggle to make their savings last any more than a couple of weeks if they're not receiving income from anywhere else.
Taking out Sick Pay Cover enables you to secure between 50% and 70% of your income and receive it in the form of monthly benefits should you be unable to work due to illness or injury. Without such cover would you be able to cover your core monthly expenses?
With more and more employers limiting their sick pay provisions and with ever more people becoming self employed or contracting, Sick Pay Insurance is becoming an increasingly important personal insurance product to have in place.
Does Your Employer Have a Company Sick Pay Insurance Scheme?
In addition to providing a level of sick pay entitlement, some employers offer Company Sick Pay Insurance policies or, more specifically, Group Sick Pay Insurance. With this type of policy, employers can cover a large group of employees at the same time under the same policy. This scheme is considered a valuable employee benefit that provides employees with vital sick pay cover if a health condition outlasts their sick pay entitlement.
Before you consider purchasing your own personal policy, make sure you know exactly what sort of financial support your employer is willing to provide if poor health prevents you from working. This includes finding out how much sick pay you are entitled and whether you are enrolled on a company scheme or have the opportunity to do so.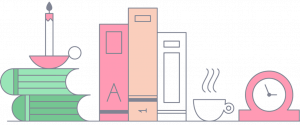 Why Sick Pay Insurance Matters - Client Stories...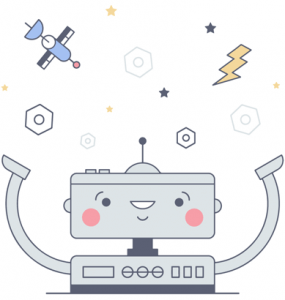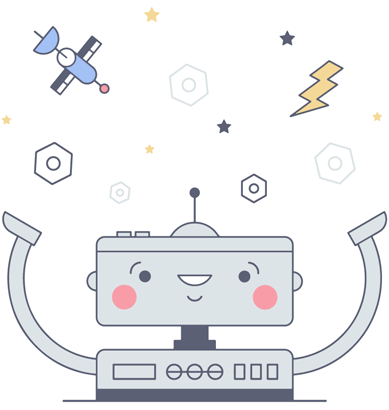 Key Sick Leave Insurance Policy Options
There are a fair few choices that you will need to make when taking out your policy to ensure that your Sick Pay Cover meets your needs.
How Long Can Sick Pay Cover Last?
Sick Pay Insurance policies have limits applied to how long you can claim benefits for with each time you claim, although you will be able to choose your policy's limit. Short-term cover will pay out for a maximum of 1 or 2 years, while long-term income protection insurance can pay out until you reach the age at which you plan to retire, thus providing financial protection for the remainder of your working life.
How Much Income Can I Protect?
While it may be enticing to opt for the maximum level of cover, more cover doesn't always mean that you are getting a better policy. The more cover you choose the more your will need to pay in premiums, so it goes without saying that a high level of cover can make your policy quite expensive. In addition, certain insurance providers that offer lower levels of cover for your policy can also offer improved terms and complimentary benefits and services.
The maximum level of cover for your sick pay cover will depend on the insurer you choose, but usually the cover limit is between 50% and 70% of your gross salary.
Think carefully before looking for the highest level of cover; instead take the time to calculate how much cover you actually need. Once you know how much of your monthly income you spend on essentials, you can begin looking around at what is available and save money on your premiums by choosing cover you genuinely need to help you with your living expenses.
Setting Your Deferred Period
The deferred period (also known as an excess period) is the length of time before you will receive a payment after being signed off work.
A deferred period can be as short as one day for people who may not have access to any sick pay, or extended out to a full year. A typical deferred period is usually equal to the length of time your employer will pay you full sick pay, but longer deferred periods can considerably reduce your premiums, so some people live off of their savings for a while to save on the cost of their policy.
Index-Linking Your Sick Pay Cover
Sick Pay Insurance policies are intended to last a long time which creates the problem of how your policy will be affected by inflation. In 5 or 10 years time, the comprehensive cover you took out might not have the same purchasing power as it used to, which is why most insurers offer the option to index link your cover.
Index-linking your policy means that your provider will increase your cover in line with any increases to the Retail Price Index to ensure that the overall value of your policy doesn't erode over time.
However, insurers will increase your premiums as well as your cover to match inflation, even if your premiums are guaranteed. That's why you should read the terms of your policy carefully before choosing this option and allow our advisers to help you find a Sick Pay Cover policy with the best terms.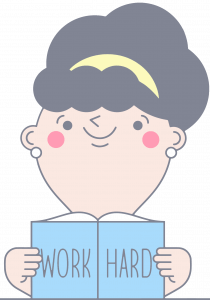 The Importance of Own Occupation Sick Pay Insurance
Insurance to cover sickness and time off work will pay out if you run out of sick pay and are not well enough to return to work, but how do insurers define whether or not you're too ill to return to work?I
Insurers use different definitions of incapacity to determine when you are and are not able to work, but not all definitions of incapacity are made equal.
Own Occupation
is the best possible definition of incapacity available. With this type of cover, you would meet the requirements of 'incapacity' provided your health condition prevents you from working in your own occupation. This means that something like a hand injury for a surgeon would allow them to claim.
Suited occupation
Suited Occupation is the next best available definition of incapacity, although it does have considerable issues in comparison to the comprehensive cover of own occupation.
With this definition, you would only be able to claim your benefits if your insurer deemed that your health problem prevents you from working in your occupation as well as occupations that you may be suitably qualified for.
The main problem with this definition is that what can be defined as a 'suitable occupation' can be highly subjective and these suitable occupations suggested by your insurer may have a significantly reduced salary compared to your original occupation. For example a injury for a surgeon would not entitle them to claim their benefits because it would not prevent them in working as a consultant.
Any occupation and Activities of Daily Living (ADL)
ADL is the worst definition of incapacity available on the market. With this type of cover, your insurer would only consider you sufficiently incapacitated if you were completely incapable of working or incapable of performing certain activities of daily living, such as climbing stairs or brushing your teeth.

At Drewberry, we believe that the only definition of incapacity most people should look for is own occupation. This type of cover ensures that you will not be forced to change your occupation or accept a reduced salary if you cannot work in your own occupation.
If you're not sure how to get own occupation Sick Pay Cover, feel free to speak to our expert advisers. We'll help you find and apply for the right policy with the right definition of incapacity that allows you to claim your benefits when you need them.
Ciaran King
Independent Protection Expert at Drewberry
Occupation Definition Calculator
Make sure your Income Protection covers you in your 'Own Occupation'!
Too often individuals take out income protection without being fully aware of the incapacity definition on which their plan would pay out.
Will the plan pay out if I am unable to do my current job role? Or will it only pay out if I am unable to do any occupation?

If you do not already have income protection this tool should provide you with guidance as to what to look out for and to ensure you do not fall foul of a lesser occupation definition.
Robert Harvey
Independent Protection Expert at Drewberry Insurance
How Much Does Sick Pay Insurance Cost?

The cost of a Sick Pay Insurance policy depends on a range of factors relating both to you and the options that you choose when taking out your policy.
Ultimately, the more cover you ask for and the more likely you are to make a claim on your insurance policy, the more you will pay in premiums.
Michael Barrow
Independent Protection Expert at Drewberry
How You Impact on the Cost of Sick Pay Cover
Age
As we get older, our health declines and we become more likely to experience periods of ill health or face more serious health conditions that may keep us from working for a long time. Because of this, insurers tend to increase the cost of insurance to cover sickness for those that are older.
Occupation
Certain occupations are considered to be more risky than others and being in those occupations means that insurers will either increase the cost of your policy or limit some of your policy options.
For example, manual workers are more likely to be injured on the job and a much less serious injury will keep them from doing their own occupation than a standard office worker. As such, manual workers generally pay more for their Sick Pay Cover.
Health
Your smoker status in particular will have a dramatic affect in the cost of your policy, with smokers paying as much as double the premiums of non-smokers to receive sickness cover. If you have had any serious health conditions in the past or any current conditions, your insurer will likely exclude these from your policy.
How Your Policy Can Affect the Cost of Sick Pay Cover
Benefit amount
The amount you insure yourself for will have a considerable affect on the cost of premiums because a higher benefit increases the amount your insurer will have to pay out in a claim. To keep costs down, consider insuring just your monthly essentials rather than the full amount you're entitled to.
Deferred period
A longer deferred period can significantly reduce your premiums, whereas a Day One deferred period will increase them. While it's a good idea to extend your deferred period to benefit from lower premiums, you also need to be carefully that you still have access to your Sick Pay Cover when you need it.
Typically, deferred periods are set to align with the length of your sick pay entitlement, but if you have enough savings to last an extra month or two, then you might consider setting your deferred period a little bit longer to reduce the cost of your Sick Pay Insurance policy.
Length of cover and policy cease age
As we get older, our health declines and we become more susceptible for periods of ill health. For that reason, insurers will normally increase the cost of a policy as you get older in order to offset your increased risk of claiming Sick Pay cover. As a result, you can reduce the cost of your policy by setting a lower cease age.
Long-term Sick Pay Insurance is designed to cover you right up until your retirement age. State pension age tends to be between 65 and 68 currently, but a lot of people consider setting their cease age a bit younger than this, perhaps 60, if you think you'll have sufficient assets to retire at this age.
Premium type
The type of premiums you choose with your policy will affect the initial cost as well as affect how the cost of your policy changes over time.
Guaranteed Premiums are fixed at the same price for the entirety of your policy's life providing you do not change your cover options.
Age Banded Premiums will increase as you get older, either at a fixed rate or following a pre-determined tiered pricing system.
Reviewable Premiums are reviewed on a regular basis and the price is adjusted in accordance with a range of factors, including your age, your claim history, changes in Insurance Premium Tax, and the financial performance of your insurer.
While we normally advise people to steer clear of reviewable premiums, the type of premiums that you will benefit from the most will depend on your circumstances and the terms of your policy.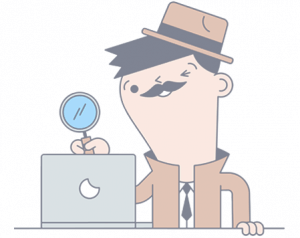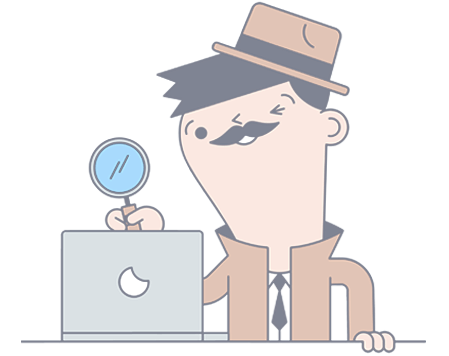 Compare Sick Pay Insurance Providers
You can compare Sick Pay Insurance Quotes online from the top UK insurers or speak to our expert advisers today to learn more about available policies.
Aviva offers a maximum deferred period of 104 weeks on its Sick Pay Insurance, which is the longest amongst the top UK providers and gives the opportunity for policyholders with extensive sick pay and/or savings to greatly reduce their policy's premiums.

Maximum coverage: 55% of your pre-tax salary, up to a maximum of £240,000 per year.
Deferred periods: 4-104 weeks, with 104 weeks being one of the longest available deferred periods available for UK Accident & Sickness policies.
Maximum entry age: 59

The maximum level of cover British Friendly offer is 70% of your income, which is one of the highest proportions of your income available, although the maximum amount they will cover is £45,000 per year.

Deferred periods: Day 1 / 1 / 4 / 8 / 13 / 26 / 52 weeks
Maximum entry age: 64
One of the few insurers that will cover pilots on an own occupation basis
British Friendly also give access to Mutual Benefits with Sick Pay policies, which provide rewards such as vouchers for high street shops, discounted fitness tracking devices, emotional support services, and online legal services.

Cirencester Friendly offer Day One deferred periods for self employed workers and workers who do not have access to sick pay.

Maximum coverage: 65% of your pre-tax salary, up to a maximum of £65,000 per year.
Deferred periods: Day 1 or 4 / 8/ 13 / 26 / 52 weeks
Maximum entry age: 54
Additional benefits provided alongside Sick Pay Insurance from Cirencester Friendly include a Friendly Voice support service and additional benefits for fractures, hospitalisation, and death.

Maximum coverage: 60% of your gross salary up to the first £100,000 and 40% of any additional income.
Deferred periods: Day 1 / 1 week / 4 weeks / 8 weeks / 13 weeks / 26 weeks / 52 weeks
Maximum entry age: 59
With a Sickness Insurance policy from The Exeter, you will be given additional benefits such as access to a GP helpline, private prescription service, confidential counselling and emotional support services.

Maximum coverage: 60% of your annual income before tax, up to a maximum benefit of £12,500 per month
Deferred periods: 1 month / 2 months / 3 months / 6 months / 12 months
Maximum entry age: 59
Sick Pay Insurance policies from LV also come additional benefits, such access to to remote doctor services and a reduced benefit if you return to work early on a part-time basis.

Vitality offer a choice between guaranteed or reviewable premiums and offer 'own occupation' cover as standard across most occupations.

Maximum coverage: 60% of your earnings capped up to £2,500 per month and 50% of any earnings above, up to a maximum of £16,666 per month
Deferred periods:1 week / 1 / 3 / 6 / 12 months
Maximum entry age: 59
Vitality provides a unique offering in the market right across their health and protection products. With regards to Income Protection specifically, the core of their policy is the same as other providers' offering but they also offer a unique set of additional benefits to those who participate in the program.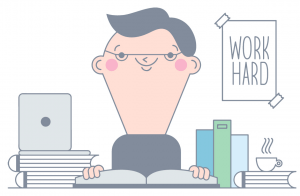 Get Expert Sick Pay Insurance Advice
We are here to help, we know it can be a minefield with so many different options to consider and how important it is to make sure you have the most suitable cover.
If you would like to talk through your options with one of our expert and impartial advisers, then please feel free to pop us a call on 02084327333 or email help@drewberry.co.uk.
Tom Conner
Director at Drewberry
Compare Top 10 UK
Protection
Insurers

Takes approx. 60 seconds
Frequently Asked Income Protection Insurance Questions
What is the minimum deferred period I can have with sickness insurance? I really need it to pay our from...
I am seriously considering income insurance for myself, I understand all the benefits but I'm worried...
I have only been self employed for six months so don't have any...
I occasionally smoke cannabis and was wondering if it would matter if i was to apply for income protection?...