Why Sick Pay Insurance?
Sick Pay Insurance provides you with a monthly income if you cannot work due to accident or sickness.
It is designed to protect your core monthly financial commitments such as your 🏡 mortgage/rent, bills and food.
1 in 8 people are forced to stop working before state pension age due to ill-health or disability. TUC
Income Protection is the one protection policy every working adult should consider. Which? Money
Overview
What is Sick Pay Insurance?
Sick Pay Insurance is a personal Income Protection product that provides policyholders with a regular income if an illness or injury prevents them from working. Most people would not be able to cover their outgoings on state benefits alone, which is where Sick Pay Insurance can step in to bridge the gap.
Covers up to 70% of your gross earnings
Can protect your income right up to your expected retirement age
Claims can start within 3 days of you needing to take time off work with back to day 1 cover
Most people choose to protect their core financial outgoings which often includes:
Food
Rent / mortgage repayments
Utilities and Council Tax
Car running costs
School fees etc.
Long-term or short-term cover?
With a long-term policy, you can continue receiving your monthly benefit to replace lost income all the way until you reach your retirement age. With budget short-term sickness cover, you will be able to claim for a maximum of 1 or 2 years.
What is it?
How Does Sick Pay Insurance Work?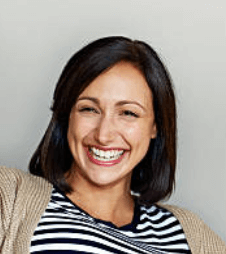 Meet Lucy
Lucy is a designer and contractor of her own limited company. In the last tax year she paid herself £48,000 in salary and dividends.
After reviewing her monthly expenditure Lucy decided to take out a long-term policy with a deferred period of 4 weeks covering 50% of her annual earnings, totalling £24,000 or £2,000 per month.
Lucy needs to make a claim
18 months after taking out the policy, Lucy has a fall and injures her back preventing her from working for 6 months whilst she undergoes treatment and makes a full recovery.
Lucy and her partner speak to the insurer as soon as she knows she is likely to be out of work for more than 4 weeks. The claims form gets completed and sent off to the insurer with supporting medical evidence. The insurer then works with Lucy and her doctor to approve the claim as quickly as possible.
The claim is successful and the benefit starts being paid after her 4 week deferred period. Lucy relies on retained earnings within her business for the first 4 weeks until she receives her first benefit payment of £2,000 from the insurer.
Over the 6 months she was out of work Lucy received 5 monthly payments of £2,000, totalling £10,000. These monthly payments enabled her to meet her mortgage repayments and other everyday bills so she could focus her attention on her recovery and getting back to work.
How does it work?
Do I Need Insurance to Cover Sick Pay?
One of the largest financial risks we face in life is the loss of our ability to earn an income due to sickness or injury. After all, we depend upon our ability to go to work each day and earn an income to pay for:
Mortgage / Rent
Utility bills
Groceries
Childcare costs and other living expenses.
Limited or no sick pay?
Whilst a select few may have months of sick pay to rely on, our 2018 Protection Survey found 2 in 3 UK workers get less than 4 weeks sick pay – and naturally those who are self employed have no support at all.
Can we rely on our savings?
Our 2017 Wealth & Protection Survey found that 2 out of 5 people have no more than £1,000 in cash savings.
Given that average spending for UK households stands at more than £550 per week, this means that many people would struggle to make their savings last any more than a couple of weeks if they're not receiving income from anywhere else.
We also need to bear in mind that with short-term illnesses most of us will find a way to cope for a couple of weeks but what if something rendered you unable to work for more than 6 months? Or even years?
What is the risk of accident or sickness?
1 in 10 people have been unable to work due to illness or injury for over 6 months. The Guardian / Unum Survey
What are the consequences?
With government incapacity benefit offering up to £73.10 per week, many people forced to claim this allowance will see their income drastically reduced, making it difficult to afford their lifestyle. Although other government benefits are available, they're unlikely to be able to match up to your pre-incapacity outgoings.
It is important to ask yourself how you would continue to meet your bills if you couldn't work. If you struggle to come up with an answer then it really is worth considering some form of Sick Pay Insurance.
Sam Barr-Worsfold
Independent Protection Expert at Drewberry
Do I need cover?
How Much Does Sick Pay Insurance Costs?
There are a number of factors that will determine the cost of your personal Sick Pay Insurance, such as:
Level of cover
The amount you insure yourself for will have a significant impact on the cost of premiums because a higher benefit increases the amount your insurer will have to pay out in a claim.
Deferred period
The deferred period is the length of time you need to be out of work before a claim will be paid. It is often aligned with any sick pay entitlement and savings you have to rely on. The longer you can extend your deferred period the lower your premiums will be.
Length of cover
We can't avoid getting older and unfortunately with age comes the greater chance of illness, which is reflected in higher premiums the longer you need your cover in place or the older you are when you start the policy.
Premium type
Choose either guaranteed, age banded or reviewable premiums. Although guaranteed premiums are often more expensive from the outset, over the full term of the policy they can work out more cost-effective than premiums which increase over time.
Other personal factors that you have less control over which will still impact on the cost of your policy include:
Your age
The older we get, the greater the risk of passing away during the term of the policy.
Your current state of health
Those with severe health conditions, especially those which might limit life expectancy, will typically pay more for Sickness Insurance to reflect the greater risk the insurer is taking on.
Your smoker status
If you smoke, you're at greater risk of developing a serious health condition and so insurers will charge more.
Lifestyle and hazardous activities
Lifestyle habits, such as regularly drinking more alcohol than is recommended, or participating in hazardous activities, could result in an insurer increasing the cost of your cover.
Family history 
Has any of your immediate family ever suffered a serious and/or hereditary illness that may impact you? If so, you may pay more for income protection.
You can use our Income Protection Calculator tool to get instant online quotes from the UK's leading insurers including Aviva, Vitality and Legal & General.
How much does it cost?
Compare Top 10 UK
Protection
Insurers

Takes approx. 60 seconds

A simple policy well explained good impartial advice and knowledge done with a smile! Many thanks.
Martin Johnson
24/04/2019
Common Sick Pay Insurance Questions
Can We Take Out Sick Pay Insurance for Employees?
Sickness Insurance is typically a personal product taken out by individuals. If you're a company looking to provide sick pay insurance for employees, you'll need to consider a Group Income Protection policy.
You usually need a minimum of 5 employees to set-up a group policy.
The policy is paid for by the company for the benefit of the employees.
You can choose to cover all employees or only those of a certain seniority.
You need to choose the deferred period and opt for either long term or short term budget cover.
Should a claim arise the benefit is paid to the company who then pay the employee's sick pay entitlement via PAYE.
Many insurers include extras such as an Employee Assistance Programme and Back to Work scheme, which can really help in managing your sickness absence and sick pay liability.
Can I Include Unemployment Insurance?
Unemployment cover protects you if you're made forcibly redundant from your job through no fault of your own. It will pay out for 12, 18 or 24 months if you're out of work through redundancy, offering short-term reprieve so you can continue to meet your outgoings while you look for another job.
One of the most common forms of Sick Pay Insurance offered is Accident, Sickness and Unemployment (ASU) cover, which effectively merges Unemployment Insurance with Accident and Sickness Cover.
Can I Get Unemployment Cover if I'm a Contractor or Self-Employed?
It's possible to take out Unemployment Insurance if you're a contractor or self-employed, but you should think carefully before doing so as it may not be suitable for your needs.
This is because to make a successful claim on an unemployment policy, you have to be put out of work through no fault of your own. This is something that's difficult to argue if you're self-employed and your own boss, which could lead to a claim being denied.
Are Contractors and Company Directors Eligible?
If you are a Company Director you are still eligible for Sick Pay Insurance but it's important you get advice. For tax reasons, directors typically pay themselves a small salary and pay the rest of their income in dividends.
This is obviously very different from the way an employed individual is paid and so your income needs to be considered in a different light.
Can my limited company pay for my Income Protection?
There are a small number of providers who offer specialist Income Protection for company directors. It is an individual policy which is owned and paid for by the limited company and acts like a Group Income Protection scheme but for a single employee or director.
Will I Need a Medical?
A number of different factors will determine whether you require a medical for Sick Pay Insurance. If you're young, healthy and applying for a modest benefit, a medical may not be required and you could be accepted without one.
If, however, you're a little older, applying for a high benefit or have some health problems, the insurer may require further medical evidence.
This might include:
A telephone interview with a nurse to answer some basic medical questions
A basic health screening with a trained nurse, where they'll take your height, weight and blood pressure
A GP report, where they write to your GP to enquire about any medical history relevant to the application
A full medical with a doctor, including blood tests and urinary analysis.
As a rule of thumb, the older you are, the more health problems you declare or the higher the benefit, the more likely you are to go through some sort of medical.
All medicals required by the insurer are paid for by the insurance company and are done to fit around you.
Key policy options to consider
There are a fair few choices that you will need to make when taking out your policy to ensure that your cover meets your needs.
Length of Cover
Sick Pay Insurance policies have pre-defined limits as to how long you can claim benefits for with each time you claim, although you will always be able to choose your policy's limit.
Short-term / budget cover will pay out for a maximum of 1 or 2 years per claim and stop even if you are still unable to return to work.
Long-term Income Protection can pay out until you reach the age at which you plan to retire, thus providing financial protection for the remainder of your working life.
When considering the length of cover do bear in mind that the average income protection claim with both LV= and Aviva is 7 years.
Deferred Period
The deferred period (also known as an excess period) is the length of time before you will receive a payment after being signed off work. The most common deferred periods to choose from are:
1 Day
1 Week
1 Month
2 months
3 months
6 Months
You should think about how long you could survive on any savings and sick pay entitlement before choosing a suitable deferred period for your policy.
Index-Linking
Index-linking your policy means that your provider will increase your cover in line with any increases to the Retail Price Index to ensure that the overall value of your policy doesn't erode over time.
Types of Premium
Guaranteed Premiums are fixed at the same price for the entirety of your policy's life providing you do not change your cover options.
Age Banded Premiums will increase as you get older, either at a fixed rate or following a pre-determined tiered pricing system.
Reviewable Premiums are reviewed on a regular basis and the price is adjusted by the insurer at their discretion based on a wide range of factors.
While we normally advise people to steer clear of reviewable premiums, the type of premiums that you will benefit from the most will depend on your circumstances and the terms of your policy.
Occupation definition
Insurers use different definitions of incapacity to determine when you are and are not able to work, but not all definitions of incapacity are made equal.
The three main definitions are:
| | | |
| --- | --- | --- |
| | | |
| Own Occupation | Suited Occupation | Any Occupation |
| Claim if you are unable to work in your own occupation. | Claim if you are unable to work in any occupation you are qualified for. | Claim only if you are completely incapable of working. |
It is very important that you look at the definition of incapacity when comparing sick pay insurance because this feature of your policy is key to claiming your benefits if you find yourself too ill or injured to work.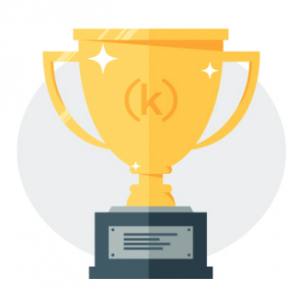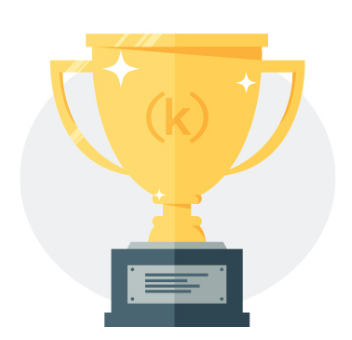 Compare Sick Pay Insurance Providers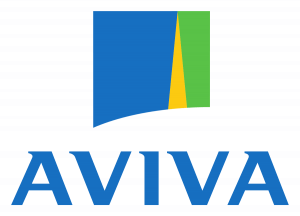 Aviva offers a maximum deferred period of 104 weeks on its Sick Pay Insurance, which is the longest amongst the top UK providers and gives the opportunity for policyholders with extensive sick pay and/or savings to greatly reduce their policy's premiums.
Maximum coverage: 55% of your pre-tax salary, up to a maximum of £240,000 per year.
Deferred periods: 4-104 weeks, with 104 weeks being one of the longest available deferred periods available for UK Accident & Sickness policies.
Maximum entry age: 59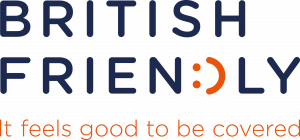 The maximum level of cover British Friendly offer is 70% of your income, which is one of the highest proportions of your income available, although the maximum amount they will cover is £45,000 per year.
Deferred periods: Day 1 / 1 / 4 / 8 / 13 / 26 / 52 weeks
Maximum entry age: 64
One of the few insurers that will cover pilots on an own occupation basis
British Friendly also give access to Mutual Benefits with Sick Pay policies, which provide rewards such as vouchers for high street shops, discounted fitness tracking devices, emotional support services, and online legal services.


Cirencester Friendly offer Day One deferred periods for self employed workers and workers who do not have access to sick pay.
Maximum coverage: 65% of your pre-tax salary, up to a maximum of £65,000 per year.
Deferred periods: Day 1 or 4 / 8/ 13 / 26 / 52 weeks
Maximum entry age: 54
Additional benefits provided alongside Sick Pay Insurance from Cirencester Friendly include a Friendly Voice support service and additional benefits for fractures, hospitalisation, and death.

Maximum coverage: 60% of your gross salary up to the first £100,000 and 40% of any additional income.
Deferred periods: Day 1 / 1 week / 4 weeks / 8 weeks / 13 weeks / 26 weeks / 52 weeks
Maximum entry age: 59
With a Sickness Insurance policy from The Exeter, you will be given additional benefits such as access to a GP helpline, private prescription service, confidential counselling and emotional support services.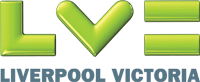 Maximum coverage: 60% of your annual income before tax, up to a maximum benefit of £12,500 per month
Deferred periods: 1 month / 2 months / 3 months / 6 months / 12 months
Maximum entry age: 59
Sick Pay Insurance policies from LV also come with additional benefits, such as access to remote doctor services and a reduced benefit if you return to work early on a part-time basis.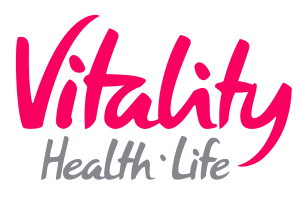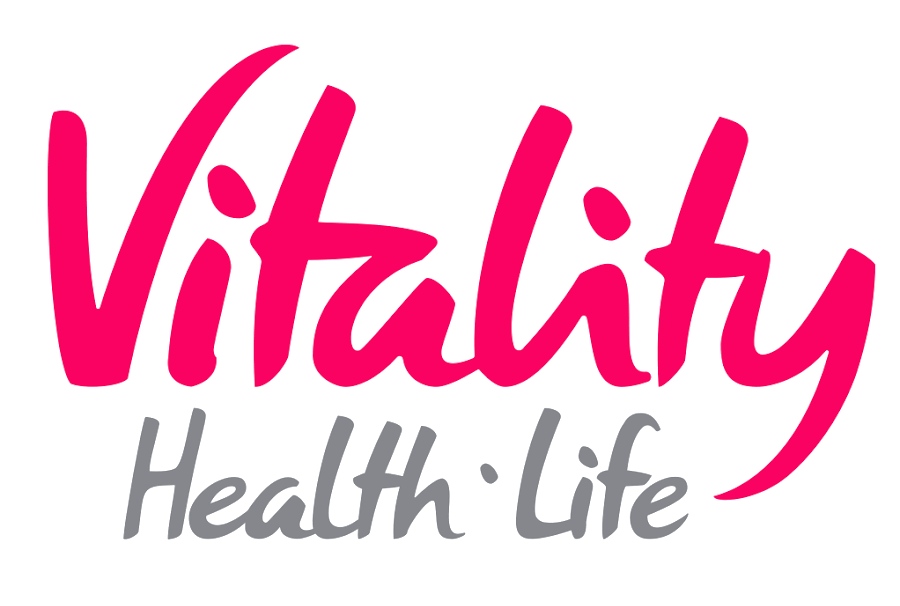 Vitality offer a choice between guaranteed or reviewable premiums and offer 'own occupation' cover as standard across most occupations.
Maximum coverage: 60% of your earnings capped up to £2,500 per month and 50% of any earnings above, up to a maximum of £16,666 per month
Deferred periods:1 week / 1 / 3 / 6 / 12 months
Maximum entry age: 59
Vitality provides a unique offering in the market right across their health and protection products. With regards to their Income Protection policy they offer a unique set of additional benefits for those who participate in their program.
Compare Top 10 UK
Protection
Insurers

Takes approx. 60 seconds



Need Some Expert Advice?
We are here to ensure you and your family don't miss out on financial security because appropriate sick pay cover was not put in place. Our experts our here to help provide you with the necessary information for you to make an informed decision.
If you need any help please do not hesitate to pop us a call on 02084327333 or email us at help@drewberry.co.uk. If you are still researching then you can use our calculator to compare sickness insurance quotes or have a look at the related guides below.
We placed over £1 billion worth of risk with insurers for our clients in 2017
We were nominated for Protection Intermediary of the Year at the Protection Review Awards in 2016, 2017 and 2018 and the Cover Excellence Awards in 2016 and 2017
Our ethos is to provide the best possible service demonstrated by the growing number of 5-star rated reviews with 98% of our clients saying they would recommend us
Tom and the rest of our insurance experts are frequently quoted in leading papers such as The Independent and Financial Times with a reputation in the media as an authority in our industry.
by
Tom Conner,
 BSc, MPhil
Director at Drewberry
⏰  10 min read
Related Sick Pay Insurance Guides
Need Help? Start Live Chat with our Experts

Neil
Pensions Advice

Robert
Income Protection