The Exeter | Income Protection Products
The Exeter Income Protection Products
Founded

2008
Company Type
Friendly Society
Company Overview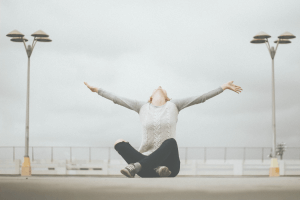 With links going back as far as 1888, The Exeter as it is today was founded when two friendly societies joined forces: The Exeter Friendly Society and Pioneer Friendly Society.
As a mutual friendly society, they operate for the benefit of their members. They offer a range of protection products, including three different types of Income Protection policies.
They have won several awards for their policies and service over the years, including being awarded 5 stars for the Financial Adviser Service awards for 4 years in a row.



Get 2 Months FREE Cover
By reaching this page you are eligible for two months FREE cover when you set-up your new Income Protection policy.
Simply fill in the form on this page to apply your two months free discount and get your instant quotes or call us on 02084327333 and state the code VC2MF.
Compare Top 10 UK
Protection
Insurers

Takes approx. 60 seconds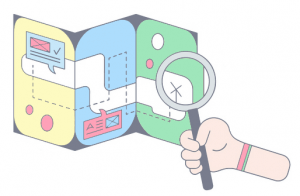 The Exeter Policy Summaries
Pure Protection Plus
This is their long-term plan designed for higher risk workers.
Pure Protection provides own occupation cover throughout the life of any claim and claim duration can be unlimited or set to a maximum of 2 or 5 years.
This policy only offers age banded premiums with the option to guarantee the increase rate.
Insure your earnings for a maximum monthly benefit of £10,000.
Income One Plus
This policy is only available to the very lowest risk occupations.
This policy exclusively offers own occupation cover while policyholders can choose between an unlimited claim duration or one that's capped at either 2 or 5  years per claim.
This policy can offer Level Guaranteed Premiums, which will not change in price for the entirety of your policy's term.
You can cover 60% of your income up to the first £100,000 and 40% of the rest of your income.
Need Help? Start Live Chat with our Experts

Neil
Pensions Advice

Robert
Income Protection
The Exeter – Income Protection Product Overview
As The Exeter are a Friendly Society that only specialise in Income Protection and Private Medical Insurance, they are not particularly well known but have an excellent reputation for customer service and claim payout rates.
| | | | | | |
| --- | --- | --- | --- | --- | --- |
| Products | Type of Product | Max. Claim Duration | Incapacity Definition | Premium Type | Policy Documents |
| Pure Protection One | Accident & Sickness Only | Unlimited/ 2 or 5 years | Own Occupation | Age Banded | |
| Income One Plus | Accident & Sickness Only | Unlimited/ 2 or 5 years | Own Occupation | Level Guaranteed/ Age Banded | |
We have taken care to ensure that the information on this Drewberry owned website is accurate. However we can give no guarantee as to the accuracy of the content of the site. We accept no liability for any losses whether direct or indirect arising from errors on our part.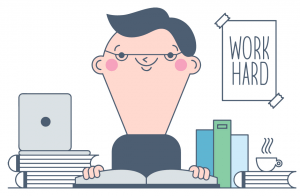 Drewberry Reviews The Exeter
The Exeter have products that allow both manual workers and office based workers to gain access to own occupation cover, which is invaluable for anyone looking for Income Protection.
Unlike many other insurers, The Exeter allow deferred periods as short as 1 day and 7 days, which often suites those with a very low level of savings or those who do not receive sick pay from their employer.
The Exeter automatically include Waiver of Premium with their Income Protection policies, unlike some other insurers that may ask you to apply for it separately.
The Exeter offer Level Guaranteed premiums with their Income One Plus policies, which will not change in price for the entirety of the policy's term. However, aside from this option, the only other premium type they offer is Age Banded.
An Income Protection policy from The Exeter has guaranteed insurability up to 20% if you get married, have a child, or take out a new mortgage.
You can continue to claim benefits if you return to work while you're not fully recovered. Rehabilitation Benefit and Proportionate Benefit will pay reduced benefits to support you if you work part-time or with a reduced salary.
The Exeter has had consistently high payout rates, paying out for 94% of Income Protection claims for 3 years in a row since 2014.
The Exeter Income Protection: FAQs
We aim to know the policies we advise on, inside out and back to front. Below, we have provided answers to a couple of commonly asked questions with regards to The Exeter and their Income Protection products.
If you need any further help please do not hesitate to call us on 01273646484.
Sam Barr-Worsfold
Independent Protection Expert at Drewberry
Q. If I choose Age Banded Reviewable premiums, should I expect my premiums to jump in price unexpectedly?
A. While age banded reviewable premiums will get more expensive as you get older, you shouldn't expect them to suddenly leap in price without warning.
You can expect your premiums to increase after every review because they are being adjust to match your age. You may see an additional increase in your premiums if there are any changes that affect your policy.
This can include changes in taxation, the economy, or the Exeter's expenses. The Exeter do not change the increase rate of policies on an individual basis, so your premiums will not increase if you make a claim.
The Exeter will also give you at least 30 days notice before they make any changes to the increase rate of your premiums.
---
Q. If I change occupations to one with a lower salary, am I still entitled to the same amount of cover that I applied for when I took out Income Protection?
A. The Exeter limit your benefit to 60% of your income and will asses any claim that you make to ensure that your benefit does not exceed 60% of your earnings.
If you have changed your occupation you should review your policy to ensure that your benefit meets The Exeter's terms. If you don't you may find yourself paying for cover that you are unable to claim.
Similarly, if you get a salary increase, you should consider increasing your Income Protection cover to match your new salary.
The Exeter offer guaranteed insurability if there are changes to your marital status, parental status, or to your mortgage.
---
Q. What sort of benefits do The Exeter offer their members?
A. As a member, you are entitled to a range of benefits provided by The Exeter.
These include a GP helpline where you can seek advice from medical professionals via phone or webcam, a private prescription service to avoid unnecessary visits to the doctor to receive medication, and a confidential support service which puts you in touch with a counsellor.
Compare Top 10 UK
Protection
Insurers

Takes approx. 60 seconds
Frequently Asked Income Protection Insurance Questions
I have Accident and Sickness cover for my mortgage (a payment protection plan) but this plan could only...
What is the difference between Income Protection Insurance and Payment Protection Insurance? Which type...
I'm looking for some kind of insurance to cover illness or injury. Do you offer this type...
After recently been off work due to a minor operation and my company only paying sick leave for a small...