Why Self Employed Income Protection?
Self employed insurance provides you with a monthly income if you cannot work due to accident or sickness.
Designed to cover your core monthly financial commitments such as your mortgage/rent, bills and food.
41% of employees have been made redundant or suffered long term ill health during their working life. Met Life 2012
Income Protection is the one protection policy every working adult should consider. Which? Money 2013
What is it for?
What does Income Protection cover?
Accident & Sickness
When the 'Own Occupation' definition of incapacity is used the policy can payout for any medical condition that prevents you from working in your own specific job role.
As income protection policies do not use a set list of conditions they cover and many insurers do not have any standard exclusions, income protection is the most comprehensive form of accident and sickness protection available.
Being self-employed you are able to cover between 50% and 70% of your profit before tax (sole traders) or salary and dividends (company directors).
What does it cover?
How does Income Protection work?
Stage 1:
You cease working due to any accident or sickness which prevents you from completing your job role.
Stage 2:
You make a claim with the insurer. (You will need a letter from your doctor and may need to complete a claims form)
Stage 3:
The insurer will start to pay a monthly tax free benefit after you have been unable to work for the length of your deferred period.
Stage 4:
The policy pays out until either you return to work or reach the maximum payout length, which could range from one year to retirement.
How does it work?
Do I need Income Protection?
When deciding if income protection insurance is worthwhile it makes sense to weigh up the risk of something happening and the potential consequences:
The Incapacity Risk:
1 in 10 people have been unable to work due to illness or injury for +6 months (The Guardian/Unum Survey, 2011).
The Consequences:
With government incapacity benefit of a maximum of £110.75 per week, someone with a salary of £30,000 would suffer a 81% fall in income.
The Question:
If you couldn't work how would you continue to cover your bills if you didn't have income protection?
Do I need cover?
Your Key Options
Choose your level of cover
Depending on the insurer, it is possible to cover anywhere from 50% to 70% of your gross (pre-tax) income.
Choose your deferred period
This is the length of time you would need to be off work before the policy kicks-in and starts paying out. Deferred periods range from 7 days to 12 months.
Choose your payout length
Short-term plans can payout for a maximum of 24 months where long-term plans will pay out either until you are can return to work or you reach the end of the policy term.
What are my options?
Compare Top 10 UK
Protection
Insurers

Takes approx. 60 seconds

Excellent service at convenient times of the day specified by me. All product options were clearly outlined and I am very pleased.
Matthew Draper
11/07/2018
What is self employed income protection insurance?
Income Protection for the self-employed pays out a tax-free monthly benefit should you have to take time off from your business due to sickness or injury. For the self-employed, Income Protection can be hugely valuable due to a lack of employer-provided sick pay.
Income protection plans are extremely comprehensive covering practically any medical condition that prevents you from working, including stress, back conditions, heart disease and cancer.
This type of policy provides long-term earnings cover for the self-employed, with plans usually lasting all the way up until your planned retirement age. If a claim needs to be made for a serious (long-term) illness where you could never return to work the policy has the potential to payout each and every month until the policy term ends.

Income protection is the self employed individual's safety net. It provides you with the peace of mind knowing if you are too ill or injured to work you will receive a replacement income from the policy to cover your monthly bills.
Nick Avery
Client Support Specialist at Drewberry
Multiple claims can be made on the same policy for shorter term medical conditions where you can return to your business after a period of recovery.
Do I need self employed insurance?
Individuals who manage their own businesses rely on the income they generate themselves from their business to survive. The self-employed are not afforded the same level of protection as those who are employed. For a start, you do not receive sick pay or gain from employer-provided income insurance as part of an employee benefits package.
With government incapacity support of a maximum of £110.75 per week (Employment and Support Allowance) it is vital to seek earnings protection from the private insurance market.
The payout from a self employed sickness insurance plan can be used for whatever purpose the policyholder decides. The main uses of these funds are to pay for regular monthly outgoings, such as for mortgage payments, utility bills and other living expenses. There may also be business related uses for the funds, such as to pay replacement staff in your absence.
What about unemployment cover?
This type of earnings insurance plan covers sickness protection. Although plans are available, we do not usually recommend that the self-employed take out unemployment insurance anyhow as most plans state that the business must have been wound up through "no fault of your own", which is very difficult to argue against if you are in control. In our opinion the risk of the plan not paying out is too high for us to recommend taking out cover.
How does it work?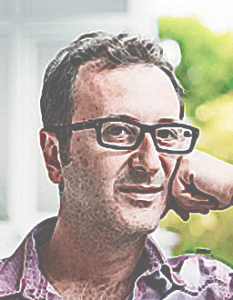 Meet John
John runs an IT consultancy and spends most of his time in the office, which enables him to qualify for a plan with the own occupation definition. In the last tax year John earned a gross salary of £100,000 and dividends of £50,000. After reviewing his monthly expenditure John decides to insure 50% of his annual earnings, totalling £75,000 or £6,250 per month.
John makes a claim
Two years after taking out the policy John suffers a type of cancer that prevents him from working for 4 years whilst he undergoes treatment and makes a recovery. In the year before the claim was made John actually earned a gross income of £170,000, meaning that the policy would payout the maximum allowable at the start of the plan, equalling £6,250 per month. If John had earned less that the £150,000 reported at the outset of the policy his monthly benefit would be calculated based on that reduced amount.
At the start of the plan John selected a deferred period of 6 months and received his first payment from the insurer of £6,250 at the start of the 7th month. Thus, over the 4 years of incapacity John received 42 monthly payments of £6,250, totalling £262,500, and thus enabling him to meet his financial obligations whilst out of work.
Read our Clients' Stories…
Click here to meet Rajpreet the Dentist, Ben the Builder and Adrian the Gas Fitter. Find out why they all chose Income Protection to provide the peace of mind they and their family wanted.
How much can I insure?
With a personal plan you are able to insure up to 65% of your gross (pre-tax) earnings. However, with some insurers it is only possible to cover up to 50% of gross income. Rather than automatically aiming to insurer the maximum allowable it makes more sense to look through your monthly outgoings in order to determine how much cover you really need.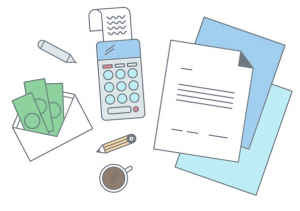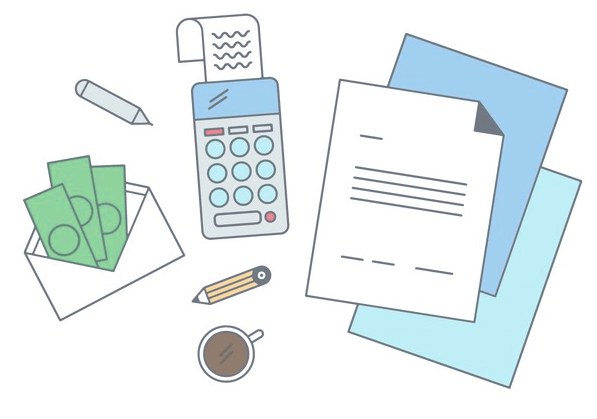 Making a claim
If a claim needs to be made the insurer will usually determine your monthly benefit level based on your previous earnings at the point of claim (subject to the limit of how much you initially covered). Thus, if your earnings fall significantly it is important to contact the insurer and lower your level of cover as the insurer will never payout more than the limit (which ranges from 50% to 60%, depending on the insurer).
Watch our for insurers who average your income
It is very important to note that some insurers will average your income over the previous three years whereas others will only look back over the previous 12 month, which can influence the most appropriate choice of insurer if your income fluctuates over time. Insures will usually ask for your tax return as evidence of earnings and bank statements are usually sufficient to prove earnings subsequent to a tax return filing.
For directors of a limited company
For a company director it is possible to take out a plan covering gross salary and dividends. With a personal plan it is possible to cover up to 65 per cent of gross earnings as the payout from the policy will be free from income tax and national insurance contributions (NIC). The premiums would be collected from a personal bank account and the benefit would be paid into a personal bank account.
Have your business pay for your income protection…
Another option is to take out an executive income protection plan, where the business pays the premiums on your behalf. With this option it is usually possible to insure up to 80% of gross income as the benefit would be paid to the business and then paid from the business to you, thus incurring income tax and NIC. With this option it is usually possible to put the premiums through as a business expense.
For more information please also see our Directors Income Protection webpage
Income protection for sole traders
It is very common for the self-employed to set themselves up as a sole trader. With this set-up it is most appropriate to take out a personal plan covering up to 65% of gross personal earnings. The monthly premiums should be paid from a personal bank account and the benefit would be paid back in to that account tax-free. In other words, the monthly premiums should not be expensed.
When setting up a sole trader income protection policy the level of cover needs to based on personal earnings from your trade, rather than the revenue brought in each year. In order to establish gross income you would need to take your total revenue and then minus your business costs (such as for materials). This is the amount upon which you would pay tax and also the amount upon which you can base cover (of up to 65%).
Getting the right occupation definition
The occupation definition used for self employed income cover can vary depending on the type of business you undertake.
If you are office based then an 'own occupation' definition can usually be used whereby the policy would payout if you were unable to undertake the duties of your usual job role due to sickness or injury. The main exception to this rule is for arts based occupations, such as writers, artists and musicians.
Use our occupation definition calculator to see whether you are eligible for own occupation income protection cover.
For some manual occupations, especially if you work at heights, an 'any occupation' or 'work tasks' definition might be used. Under an any occupation definition you may be required to undertake a different job type if you are medically capable. A claim would be eligible under a work tasks definition if you were unable to complete a number of ability tasks, such as walking, lifting, climbing or bending.
Please also see – Tips: Gaining Affordable Cover For Manual Workers.
Thinking of becoming self-employed?
Moving into self employment and leaving the comfort of a paid job can be a big step. The Citizens Advice Bureau provide a useful self-employment checklist that is worth reading.
When becoming self-employed it is really important to ensure that you have the personal insurance protection to support you should the worst happen. Taking out income protection and health insurance should be some of the first steps you take. Some of our clients with medical conditions have even made their decision on whether to go self-employed based on their ability to gain income protection cover.
When policies are taken out the insurer will base the maximum amount of benefit and monthly premiums on your current earnings and occupation. If you are still employed and are looking to move into self employment then the policy can be taken out based on your current situation.
It is not normally necessary to inform the insurer of your employment change although you may wish to do so if your earnings fall as the benefit amount will be reduced along with your monthly premiums. Upon making a claim the insurer will take your earnings at that point for the previous 12 months rather than your earnings used to calculate the monthly benefit at the start of the policy.
If you would like to discuss your policy options or compare self employed income protection quotes from a panel of leading UK insurers then please feel free to contact us. We are an independent income protection insurance intermediary and any advice given is completely impartial and without obligation. Please note that income protection for self-employed individuals is also known as self-employed permanent health insurance.
Given the need to return to work as soon as possible after suffering illness or injury you may also wish to consider self-employed private health insurance, which would allow you to skip potentially long NHS waiting lists and receive the very best treatment in private hospitals.
Need Help? Start Live Chat with our Experts

Neil
Pensions Advice

Robert
Income Protection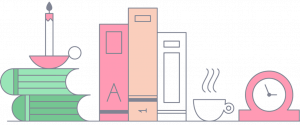 Self Employed Insurance Client Stories
Insurer Claims Statistics
When choosing our personal protection we want to know it is going to pay out when we need it to.
By choosing a product or specific insurer from the menu below you will be able to view the claims payout rates for all of the main UK insurers for income protection, life insurance and critical illness insurance.
Insurer
2014
Percentage of Successful Claims
2015
Percentage of Successful Claims
2016
Percentage of Successful Claims
Critical Illness Insurance
Actual Income Protection Claims
The table below details real life stories of how an income protection policy has saved someone financially following an illness which left them unable to work.
The information is from Liverpool Victoria's 2011 claims, it demonstrates how anyone can lose their income, regardless of age, gender or occupation, LV's youngest claimant in 2011 was just 22 years old.
Age at Claim
Gender
Occupation
Length of Claim
Cause of Claim
Last Monthly Benefit
Total Payout So Far
31
Male
Carpet Fitter
15 years
Brain damage from road traffic accident
£303.00
£55,449.00
43
Male
Accountant
7 years
Cyst removed from the Brain
£3,194.00
£255,520.00
46
Female
Veterinary Surgeon
12 years
Arthritis
£369.00
£51,291.00
48
Male
Estate Agent
14 years
Heart Attack
£4,883.00
£805,695.00
48
Male
Doctor
1 year
Depression
£3,357.00
£53,712.00
49
Male
Physiotherapist
3 years
Depression
£1,942.00
£73,796.00
48
Male
Quantity Surveyor
7 years
Stroke
£2,528.00
£207,296.00
51
Female
Marketing Consultant
2 years
Breast Cancer
£2,434.00
£48,680.00
59
Male
Solicitor
1 year
Parkinson's Disease
£2,156.00
£26,452.00
Source: http://www.lv.com/upload/IFA-Rebrand-2009/pdf/2012/aug/212248312PMFPPAPIPclaimsSummary.pdf
Occupation Definition Calculator
Make sure your Income Protection covers you in your 'Own Occupation'!
Too often individuals take out income protection without being fully aware of the incapacity definition on which their plan would pay out.
Will the plan pay out if I am unable to do my current job role? Or will it only pay out if I am unable to do any occupation?

If you do not already have income protection this tool should provide you with guidance as to what to look out for and to ensure you do not fall foul of a lesser occupation definition.
Robert Harvey
Independent Protection Expert at Drewberry Insurance
Frequently Asked Income Protection Insurance Questions
What insurance can cover my salary if I suffered sickness or had an accident? I do get some sick pay...
I am looking for income protection insurance but I've noticed that these policies only cover accident...
I've heard from my friends about loss of earnings insurance. How does this work? Will it really...
Compare Top 10 UK
Protection
Insurers

Takes approx. 60 seconds