Why Accident and Sickness Insurance?
Provides you with a tax free monthly income should you suffer an accident, sickness or forced unemployment.
Designed to cover your core monthly financial commitments such as your mortgage/rent, bills and food.
Income Protection is the one protection policy every working adult should consider. Which? Money 2013
41% of employees have been made redundant or suffered long term ill health during their working life. Met Life 2012
What is it for?
What does Accident and Sickness cover?
Accident & Sickness
When the 'Own Occupation' definition of incapacity is used the policy can payout for any medical condition that prevents you from working in your own specific job role.
LV's claims data in 2011 showed that the average claim length was 7 years long so it really does make sense to consider long-term protection rather than a short-term 12 or 24 month payout policy.
Unemployment
Some plans also have the option where the policy can payout should you suffer forced redundancy. The payout length for unemployment cover is usually 12 months long.
What does it cover?
How does Accident and Sickness Insurance work?
Stage 1:
You cease working due to any accident or sickness which prevents you from undertaking your job role.
Stage 2:
You make a claim with the insurer. (You will need a letter from your doctor and may need to complete a claims form).
Stage 3:
The insurer will start to pay a monthly tax free benefit after you have been unable to work for the length of your deferred period.
Stage 4:
The policy pays out until either you return to work or reach the maximum payout length, which could range from one year to retirement.
How does it work?
Do I need Sickness Insurance?
When deciding if illness and injury insurance is worthwhile it makes sense to weigh up the risk of something happening and the potential consequences:
The Incapacity Risk:
1 in 10 people have been unable to work due to illness or injury for +6 months (The Guardian/Unum Survey, 2011).
The Consequences:
With government incapacity benefit of a maximum of £110.75 per week, someone with a salary of £30,000 would suffer a 80% fall in income.
The Question:
If you lost your income how would you continue to pay your bills if you didn't have any sickness insurance?
Do I need cover?
Your Key Options
Choose your level of cover
Depending on the insurer, it is possible to cover anywhere from 50% to 70% of your gross (pre-tax) income.
Choose your deferred period
This is the length of time you would need to be off work before the policy starts paying out. The shortest deferred period is 7 days and the longest is 12 months.
Choose your payout length
Short-term plans can payout for a maximum of 12 or 24 months and long-term plans can continue paying out either until you are well enough to return to work or you reach the end of the policy life.
What are my options?
Compare Top 10 UK
Protection
Insurers

Takes approx. 60 seconds

Excellent service at convenient times of the day specified by me. All product options were clearly outlined and I am very pleased.
Matthew Draper
11/07/2018
What is accident and sickness insurance?
Accident and Sickness Insurance pays out a monthly income to you should you have to cease working due to illness or injury. The purpose of the policy is to replace lost earning so you are still able to keep up with your essential monthly outgoings, such as your mortgage / rent, utility bills, council tax and put food on the table.
Should I include Unemployment Cover?
The plan can be taken out to cover just illness and injury or it can cover accident, sickness and unemployment. If you feel secure in your job and therefore do not feel the need for the unemployment insurance section of the policy then it is perfectly acceptable to exclude this cover and save yourself some money on premiums.
If you do want to include cover for unemployment / redundancy then care needs to be taken as most accident, sickness and unemployment plans have terms and conditions similar to those of a payment protection insurance policy, which can be very restrictive (please see the 'Take care when including unemployment cover' section below for more information).
Do I need this cover?
Should you suffer an illness or injury which left you unable to work how long could you survive on your savings?
A recent research study conducted by Aviva showed without further borrowing the average British household would only be able to access £914 of disposable income, which is very worrying given that our 2015 Protection Survey found that more than 1 in 3 workers have had to take a month or longer off work due to ill health.
Sickness protection can provide you with the peace of mind knowing that should you be unable to work your monthly financial obligations will be covered.
Does my employer provide group sickness cover?
When deciding if you need cover it's important to check if your employer offers this cover as an employee benefit. They may provide a period of full sick pay but our survey also found that over half of workers receive three months or less in full sick pay from their employer. That would be enough time to recover from a minor illness or injury but certainly not for anything serious, like cancer.
If you're still undecided then it's definitely worth using our interactive Income Riskometer tool which provides an indication of the risk you face relative to others. All you need to do is answer 5 simple questions to get your results.
What incapacity support does the government provide?
When considering sickness and accident insurance it is important to understand the level of employer sick pay you are likely to receive and for how long. Your employer is required by law to pay Statutory Sick Pay for up to 28 weeks, which currently stands at £92.05 per week.
If you are still unable to work after the initial 26 weeks of Statutory Sick Pay you may be entitled to apply for State support in the form of the Employment and Support Allowance, which ranges from £59.70 per week to £110.75 per week, depending on your age and the seriousness of your condition.
Given the level of support you can expect from the government the vast majority of us would struggle if we were required to support ourselves solely on statutory sick pay and state benefits. In this case, we would have to make a significant reduction to our standard of living, which could result in drastic measures like having to sell the family home.
How does sickness insurance work?
Sickness Insurance
Sickness insurance does exactly what it says, it insures your income against sickness. Please be aware that any condition you may have suffered prior to being covered could well be excluded as a pre-existing condition should you be unable to work due to that specific illness.
It is important when buying a sickness insurance policy to understand fully the restrictions that could be imposed on you so there are no surprises when you come to claim.
At Drewberry we speak to the underwriters at all the major insurers on behalf of our clients in order to try and obtain them the best terms possible. If you've suffered a medical condition in the past please get in touch and we can do the same for you.
Accident Insurance
We have covered sickness insurance but what if you suffer an accident and are unable to work. We all expose ourselves to risks everyday without thinking, if you were to suffer a nasty fall which left you unable to work how long could you survive on your savings?
Accident and sickness insurance can provide the peace of mind knowing should something happen to your health your monthly financial obligations would be covered so you can concentrate on recovering.
There are a range of accident insurance products on the market with prices varying considerably so it is important to understand the differences in cover to truly make an informed decision. Being experts in this type of cover our advisers can talk you through your options.
Make sure it is Own Occupation
Comprehensive income protection covers you in your own occupation, watch out for any of the types of sickness insurance mentioned covering you on a 'suited occupation' basis.
At Drewberry we only advise on policies which will cover you if you are unable to undertake your current job. A 'suited occupation' definition often means to claim you have to be unable to undertake your current job role, or any other job where you may have experience or education to perform.
We don't believe this is an acceptable definition to place your trust in should you need to claim and so we simply do not offer them. Read our guide to 'Own Occupation vs Suited Occupation cover' →
Types of accident and sickness insurance
Types of Sickness Insurance
Although fundamentally the same policy, accident and sickness cover has a variety of names which tend to focus on what the cover can be used to protect. Just make sure you read the find print as some are actually based on a payment protection insurance (PPI) policy rather than a traditional comprehensive income protection plan – click here to read our income protection vs payment protection guide →
Loan Protection
Bill Protection
Salary Protection
Rather confusing we know but these are all other names used as an alternative to payment protection. When protecting your income, loan or bills it is so important you clearly understand the occupation definition the policy covers you for.
Beware Personal Accident Insurance
Personal accident insurance although sounding similar is a completely different product to accident and sickness cover. Personal accident cover will pay out a cash benefit should you suffer an accident or receive a serious injury. The lump sum payment has no direct correlation with whether you are able to work or not, it simply pays out if you meet the criteria for that particular injury.
The fine print is very detailed with these products and often includes the following standard exclusions.
If you are injured as a result of sickness or disease
Stress fractures, sprains and strains
If you are injured while you're under the influence of alcohol or certain drugs
If your injuries are self-inflicted or if you attempt to commit suicide
If you are injured while attempting to commit a crime
Long term or short term protection?
Long Term Protection
Long-term income protection can provide security from the risk of accident or sickness all the way up until planned retirement. There are fewer restrictions with 'full fat' income protection over accident and sickness cover so it is well worth comparing the premiums of the two policies to see if there is greater value in this more comprehensive plan.
Short Term Protection
Short-term accident and sickness plans can usually only payout for a maximum of 6 to 12 months. This is very restrictive and leaves the door wide open to serious financial difficulty if you suffer a medical condition that lasts for longer than 12 months.
For example, if you suffered from Parkinson's disease you may never be able to work again. Our 2015 Protection survey found that 1 in 20 workers have needed to take over 12 months off work due to ill health, so the risk of long-term incapacity is very real.
Moratorium Underwriting – Medical History Disclaimer
Unlike with long term income cover there is usually limited underwriting (also known as moratorium underwriting) when taking out an accident and sickness policy (sometimes known as short-term income protection).
Rather than disclosing your medical history at application stage so you know what is and isn't covered (which is what happens with long-term plans), you essentially sign a disclaimer to accept that any medical conditions you have suffered from in the last two years (usually) will be automatically excluded from the policy. If you're unsure which route to go down, pop us a call and we can talk you through your options.
How much does it cost?
There are a number of factors which will affect the monthly premium of your accident, sickness and unemployment insurance. The main options to consider are detailed below, if you want o get an accurate quote and compare the top 10 UK insurers click here for quote →
Maximum payout period
An injury and illness insurance policy typically provides short term protection. You can choose a maximum payout period of either 6, 12 or sometimes 24 months. If you need to make a claim the policy will payout either until the end of the maximum payout period or you are well enough to return to work.
The longer the maximum payout period you select the greater the risk to the insurer and thus the higher your premiums, but also the more protected you are. At Drewberry we firmly believe that a payout period of 6 months is far too short to provide meaningful protection.
Level of cover
Most sickness and accident insurance policies will allow you to insure up to the lesser of 65% of your income or £2,500. If you require a higher level of cover please consider an income protection policy.
When deciding how much you would need to cover it makes sense to tally up your essential monthly expenditure, including your monthly rent / mortgage payment, and at least cover that amount.
The larger the sum you want to cover the greater the payment that will have to be made by the insurer and thus the higher the risk and the higher the monthly premiums.
Setting your deferred period
The deferred period (sometimes known as a waiting period) on an accident and sickness insurance plan is the length of time you must wait from the day you are unable to work to the time when a payment is eligible.
Accident and sickness cover usually comes with a standard deferred period of 4 weeks. Please note that if you receive full sick pay from your employer for longer than 4 weeks it's unlikely that the insurer will start making payments until your sick pay ends.
'Back to Day 1' deferred period
There is also the option for the insurer to backdate your claim to the first day of illness or injury. These option is called 'back to day one' cover and your benefit begins to accumulate from the day you are unable to work rather than the end of your deferred period.
Regardless of this all accident and sickness policies require a minimum of 30 consecutive days off work before you are entitled to payment. The longer the deferred period the lower the risk to the insurer and thus the cheaper your premiums.
How do I make a claim?
If you suffer an illness or injury that you believe will keep you out of work for longer than your deferred period you should notify us and/or the insurer* immediately.
We know it can be stressful so we look after the process for you to ensure your claim is dealt with efficiently and you can focus on your recovery.
Most insurers will assign you a dedicated claims adviser who will get to know you and your situation. In addition to the claim itself you will be made aware of any recovery and rehabilitation services that will be available to you to support your return to work.
Depending on the illness or injury the insurer will need to confirm your identity and your current earnings, with regards to the condition itself they may need to write to your GP for more information.
*Our clients usually come to us first as we can help to guide them through the claims process. We don't charge any extra for this help.  
How long can I claim for?
Once claiming your plan will pay you each month either until you are well enough to return to work or you reach the end of the claims payment period. The payment period can either be a maximum of 12 or 24 months if you opted for a short term plan or to your chosen retirement age if you opted for a traditional long term income protection plan.
Sickness cover for the self employed
If you're self-employed you are still entitled to take out sickness and accident insurance for the self employed. As you don't have a typical salary like an employed person, the insurer will base your maximum level of cover on profit before tax for a sole trader and salary and dividends for a company director (please note there are specialist plans for company directors / contractors so please contact us for more information).
Take care when including unemployment insurance
When looking for a policy that would also payout if you were to be made redundant great care is needed for two separate reasons.
Check the policy incapacity definition
The vast majority of plans that cover accident, sickness and unemployment follow the terms and conditions of a payment protection plan. There are a number of restrictions in these plans which you can read more about here, but the main one is that most plans do not provide Own Occupation cover but instead offer Suited Occupation cover.
When a policy uses the own occupation definition of incapacity it would payout for any medical condition that prevents you from working in your normal job. With the suited occupation definition the insurer could decline your claim if they felt that you were capable of undertaking another job for which you are suited given your skills, experience and training.
Why Own Occupation cover is so important
At Drewberry we don't generally believe this provides adequate protection as the alternative job you may have to take could have a significantly lower salary (imagine going from being a plumber to working in DIY store) and therefore we usually always recommend own occupation cover to our clients.
Therefore, if you are looking to have protection against redundancy in addition to illness or injury it often makes better sense to take out an income protection plan with own occupation cover and a separate unemployment insurance policy.
Make sure you're eligible for unemployment cover
When taking out unemployment insurance you cannot have prior knowledge of redundancy. For some insurers this means that you've been given a formal letter stating that you are at risk of redundancy, with others it means there has been an announcement that redundancies will be made in your specific department and with some insurers it could mean that the company has announced that they will be making redundancies in the business as a whole.
If you are at all unsure about whether you would be eligible for cover it is very important to speak to an insurance adviser before taking out cover. The last thing you want to do is to buy a policy only to find out when you come to claim that you were never eligible for cover in the first place.
Need some help looking for your accident and sickness cover?
For pricing please click here for online quotes from all leading insurers. On the other hand, if you would like to speak to someone to run through your requirements and policy options then one of our expert advisers would be more than happy to help, just give us a call on 0208 432 7333.
As Drewberry is independent of any insurer we can arrange a suitable accident and sickness protection plan from any one of our large panel of insurers and can therefore provide truly impartial advice. We want to provide you with all the information you require in order to make the best decision on your protection needs. Best of all, there is no fee for our advisory service and the premiums are the same as if you went direct to the insurer.
Need Help? Start Live Chat with our Experts

Neil
Pensions Advice

Robert
Income Protection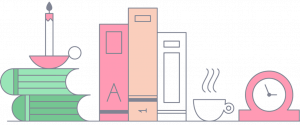 Sickness Insurance Client Stories
Insurer Claims Statistics
When choosing our personal protection we want to know it is going to pay out when we need it to.
By choosing a product or specific insurer from the menu below you will be able to view the claims payout rates for all of the main UK insurers for income protection, life insurance and critical illness insurance.
Insurer
2014
Percentage of Successful Claims
2015
Percentage of Successful Claims
2016
Percentage of Successful Claims
Critical Illness Insurance
Actual Income Protection Claims
The table below details real life stories of how an income protection policy has saved someone financially following an illness which left them unable to work.
The information is from Liverpool Victoria's 2011 claims, it demonstrates how anyone can lose their income, regardless of age, gender or occupation, LV's youngest claimant in 2011 was just 22 years old.
Age at Claim
Gender
Occupation
Length of Claim
Cause of Claim
Last Monthly Benefit
Total Payout So Far
31
Male
Carpet Fitter
15 years
Brain damage from road traffic accident
£303.00
£55,449.00
43
Male
Accountant
7 years
Cyst removed from the Brain
£3,194.00
£255,520.00
46
Female
Veterinary Surgeon
12 years
Arthritis
£369.00
£51,291.00
48
Male
Estate Agent
14 years
Heart Attack
£4,883.00
£805,695.00
48
Male
Doctor
1 year
Depression
£3,357.00
£53,712.00
49
Male
Physiotherapist
3 years
Depression
£1,942.00
£73,796.00
48
Male
Quantity Surveyor
7 years
Stroke
£2,528.00
£207,296.00
51
Female
Marketing Consultant
2 years
Breast Cancer
£2,434.00
£48,680.00
59
Male
Solicitor
1 year
Parkinson's Disease
£2,156.00
£26,452.00
Source: http://www.lv.com/upload/IFA-Rebrand-2009/pdf/2012/aug/212248312PMFPPAPIPclaimsSummary.pdf
Occupation Definition Calculator
Make sure your Income Protection covers you in your 'Own Occupation'!
Too often individuals take out income protection without being fully aware of the incapacity definition on which their plan would pay out.
Will the plan pay out if I am unable to do my current job role? Or will it only pay out if I am unable to do any occupation?

If you do not already have income protection this tool should provide you with guidance as to what to look out for and to ensure you do not fall foul of a lesser occupation definition.
Robert Harvey
Independent Protection Expert at Drewberry Insurance
Frequently Asked Income Protection Insurance Questions
I have recently taken out a mortgage and want to put some insurance in place to cover the loan in case...
I am an airline pilot and wondering if there is a specific pilots income protection policy available....
Is it possible for me to take out an income insurance policy and pay the premiums through my limited...
I don't get sick pay so I want to protect myself with income insurance for accident and sickness but...
Compare Top 10 UK
Protection
Insurers

Takes approx. 60 seconds