Why Mortgage Payment Protection Insurance?
Mortgage Payment Protection Insurance covers your mortgage repayments should you suffer from an accident, sickness or unemployment.
This protection product is designed to cover your monthly mortgage repayments
Get Joint Mortgage Protection Insurance to cover a joint mortgage debt.
What is it for?
What Does Mortgage Payment Protection Cover?
Accident & Sickness
With Mortgage Payment Insurance, you can cover the risk of having to take time off work due to illness or injury. While you are covering, your insurer will help you keep up with your mortgage repayments.
Unemployment
With unemployment cover, you can protect your mortgage payments if you are made redundant.
Accident, Sickness & Unemployment Cover
Cover all three risks to your earnings with combined cover. While this is the most expensive option, it is the one that provides the most comprehensive Mortgage Payment Insurance cover.
Joint MPPI
If you have a joint mortgage between yourself and a partner, you can get Joint Mortgage Payment Protection Insurance to cover your shared debt.
What does it cover?
How Does Mortgage Payment Protection work?
Stage 1:
You are unable to work due to an injury or illness or you are made redundant without warning.
Stage 2:
Make a claim with your insurer, providing a completed claims form and necessary evidence, such as a note from your doctor.
Stage 3:
After your initial deferment period, your insurer will begin to send you monthly benefits to cover your mortgage payments.
Stage 4:
You will continue to receive benefits until you return to work, find a new place of employment, or reach the end of your benefit term.
How does it work?
Do I need Mortgage Payment Protection Insurance?
Do I need cover?
Your Key Options
Level of Cover
It is usually possible to cover up to 125% of your monthly mortgage payments, provided this is within 65% of your gross (pre-tax) income.
Deferred Period
The length of time you would need to be off work before the policy starts paying out. The shortest deferred period is 30 days and the longest is 12 months.
Payout Length
Most plans pay out for either 12 or 24 months. Given the short-term nature of MPPI, it may be better to look at Income Protection, which can provide longer-term cover for all your monthly outgoings.
What are my options?
Compare Top 10 UK
Protection
Insurers

Takes approx. 60 seconds

Provided excellent, in-depth advice on the income protection market and researched the market thoroughly to find cover which suited my needs.
Chris Wade
18/03/2019
What Does Mortgage Payment Protection Cover?
MPPI cover provides two key forms of protection: protection against forced unemployment and protection against the risk of being ill or injured.
Mortgage Payment Insurance can be quite flexible in its nature because you can choose either one type of protection or a combination.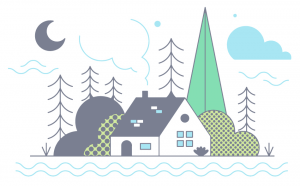 Accident and Sickness Cover Only
This type of cover will pay out if you injured or ill severely and can't work. You will need to provide your insurer with evidence of your condition. Typically, you're unable to claim for pre-existing conditions.
Unemployment Cover Only
This type of cover will pay out only if you are made redundant and are not at fault for your unemployment.
To claim your benefits, you will need to be registered with the relevant government agency as unemployed and be actively looking for work.
Accident, Sickness & Unemployment Cover
Often, a MPPI plan will combine both types of protection to give you comprehensive cover. With combined cover, you will be able to claim your benefits if you are ill, injured or made unemployed.
No matter which option you choose, Mortgage Payment Protection is only going to be a short-term solution. If you need longer-term cover to protect a mortgage, you might want to consider Income Protection.
How Much Does My Mortgage Payment Insurance Cover?
How Much Mortgage Payment Protection Covers
While Mortgage Payment Insurance is designed primarily to protect your mortgage, insurers understand that there are additional expenses that you might struggle to cover if you aren't earning.
Because of this, insurers sometimes give you an option for an additional benefit when picking your level of cover.
The typical maximum level of cover that you can get from an MPPI policy is cover for your mortgage payments plus an additional 25% for other essential expenses, such as utilities or council tax.
How Long Your Cover Lasts
Mortgage Payment Protection Insurance is a short-term payment protection product and as such the maximum benefit period is limited to either 12 or 24 months depending on which you choose when you take out your policy.
When you reach the limit of your set benefit period, your insurer will stop sending you monthly benefits, even if you have yet to return to work.
However, you can claim again in the future after returning to work. Policies can last until your retirement if you continue paying premiums.
It's not possible to get long-term MPPI policies. Instead, if you are looking for a long-term insurance to protect your income, we would recommend Income Protection Insurance.
Mortgage Payment Insurance Policy Features
Deferred period
The deferred period – also known as the excess period – is the length of time you need to be out of work before you can claim on your Mortgage Insurance. The shortest available excess for this type of insurance is 30 days. This means that you will need to be out of work for 30 days before you are eligible for a claim and then wait another 30 days in order to receive your first payment.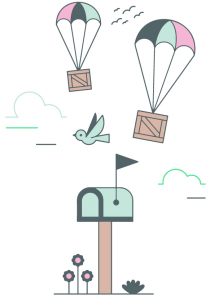 Back to Day 1 cover
Even with back-to-day one cover, you would wait 30 days before your are eligible for a claim. However, rather than waiting until day 60 before your first benefit payment, you would be paid back for the first 30 days that you were off work on day 31.
Unemployment exclusion period
With all Mortgage Insurance plans, there is an initial exclusion period on the Unemployment cover which tends to be around 120 days.
Should you be made aware of the risk of redundancy or be told you are going to be made redundant during this first 120 days of the policy, you typically can't claim for unemployment cover.
Joint Mortgage Payment Protection Insurance
Many couples that share a home have taken out a joint mortgage and for that reason demand has increase for Joint Mortgage Payment Protection Insurance policies.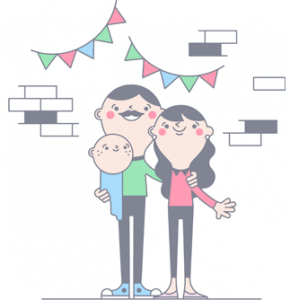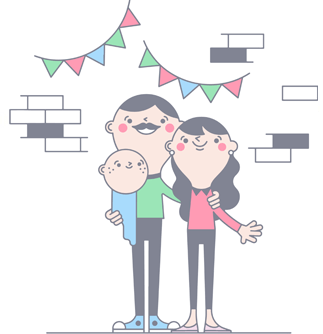 When two people are making contributions towards their mortgage, the loss of one partner's income could make it difficult to meet monthly mortgage payments or put a lot of strain on the one person still earning.
If you take out a Joint Mortgage Payment Protection Insurance policy with your partner, you will have an insurance policy to fall back on if either of you become ill, injured, or unemployed.
When you take out your Joint Mortgage Payment Protection policy, the insurer would cover the cost of your joint mortgage payments in full for a maximum of either 12 or 24 months, just as would be the case if you had a single policy.
If you want to cut the cost of your cover, it is possible to insure each partner for their share of the monthly mortgage payments. So if one partner earns less, you can reduce the amount of monthly benefit for them and potentially save money.
Whether or not this policy structure is available will be dependent on your insurer, so feel free to contact us to learn more about this type of Joint Mortgage Payment Protection.
Sam Barr-Worsfold
Independent Protection Expert at Drewberry
What Is Not Covered By My MPPI Policy?
When you take out your MPPI, your insurer is likely to exclude automatically any pre-existing conditions you may have.
Your MPPI policy is likely to have some standard exclusions on certain medical conditions as general exclusions, which you will need to look out for and be aware of.
While exclusions will differ depending on your insurer, there are some common exclusions that you will find written into the terms of most Mortgage Protection plans:
Common MPPI Unemployment Exclusions
You were notified and given fair warning about the risk of unemployment during the initial exclusion period
You're unemployment following a period of part-time, temporary, or intermittent employment
You voluntarily became unemployed (with the exception of leaving work to become a carer)
You were dismissed by your employer because of your own misconduct.
Common MPPI Accident & Sickness Exclusions
Your injury or illness is related to a pre-existing condition
Your injury or illness was self-inflicted
Your absence from work is related to normal pregnancy and childbirth.
Do I Need Mortgage Payment Insurance Advice?

Whether you have a quick policy question or require a complete review of your mortgage protection, we are here to help. It is our job to ensure you have all the information needed to make as informed decision as possible so please do not hesitate to get in touch. Call us today on 📞 01273646484.
Robert Harvey
Independent Protection Expert at Drewberry
Compare Top 10 UK
Protection
Insurers

Takes approx. 60 seconds
Frequently Asked Mortgage Protection Insurance Questions
I have a joint mortgage with my wife but I earn considerably more than her so I only really need mortgage...
I am looking at taking out life insurance to protect my mortgage and wanted to know what mortgage term...
I would like to cover my mortgage with life insurance so my wife can pay it off if something happens...
I've got two houses, one of them I live in and the other I rent out. Is it okay to have a mortgage...