Compare Top 10 UK Insurers
Providing Whole of Market Advice
In This Guide

Written by:
Nadeem Farid, 
Cert CII
Employee Benefits Expert at Drewberry
Last Updated
8 August 2018
What Are Employee Benefits?
Employee benefits are products and services given to employees of a business and paid for by the employer. An employee benefits scheme can encompass a range of perks including a pension and insurance products, such as:
Health Insurance
Life Insurance
Income Protection
Critical Illness Insurance
Most Group Insurance products provide cover for a collection of individuals under a single policy. This allows employers to give their workers valuable cover in an efficient and cost-effective manner that's easy to manage.
Employers can choose how much cover to give their employees and with some products even have the option to extend cover to employees' families. There are a vast array of employee benefit options to consider each having their own impact on the cost and level of cover provided.
How can we help…
We are independent advisers who have relationships with all the leading providers, our job is to do all the heavy lifting compiling quotes and research followed by recommendations and support with administration to ensure you have the most suitable cost-effective employee benefits package.
Need Help? Start Live Chat with our Experts

Neil
Pensions Advice

Robert
Income Protection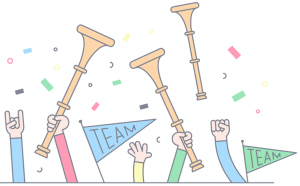 Main Types of Employee Benefits
There are a range of different Employee Benefit Insurance products that you can offer employees that will protect their health, their salary, or their loved ones.
The most common insurance products that may be used in a comprehensive employee benefits package include:
Business Health Insurance
Group Life Insurance
Group Critical Illness
Group Income Protection
Which Insurance Benefits Should We Provide For Our Employees?
The insurance benefits you choose to offer your employees should, first of all, align with the needs of your workforce. Ultimately, the best employee benefits don't have to be lavish or expensive. What matters most is that they are relevant and are valued by your employees.

The best course of action would be to speak to your employees and discover where their priorities lie. After finding out more about your employees' concerns you can begin matching their needs with the employee benefits insurances available and the budget you have to work with.
To find out which benefits work best with your budget and get some indicative employee benefit quotes please don't hesitate to pop us a call on 02074425880.
Nadeem Farid, Cert CII
Employee Benefits Expert at Drewberry

Excellent service from start to finish. Both Jack & Jake were both helpful and polite through the process. I would recommend Drewberry to family and friends.
Trevor Massey
22/01/2019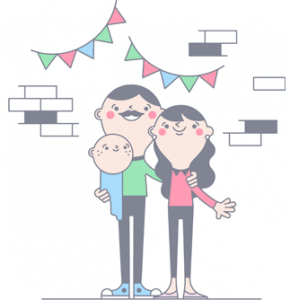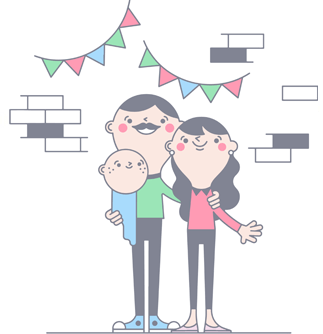 Death in Service Insurance
Death in Service – also known as Group Life Insurance – will pay out a lump sum (equal to a multiple of the employee's salary) to the loved ones of an employee should they pass away during their tenure at your company. This is a very simple, clearcut product with little to think about other than the multiple of salary you would like to provide your employees.
When an employee passes away or is diagnosed with a terminal illness, the group life scheme would pay out a lump sum to the employee's nominated beneficiaries. The lump sum payout is tax-free providing it is correctly distributed – first delivered into a trust owned by the employer and then distributed to the beneficiaries.
Group Life Cover is the first employee benefits insurance many companies introduce. This is because it is fairly inexpensive while its value to employees is perceived to be much higher, showing employees that you care for them and the wellbeing of their loved ones.
Employee Life Insurance policies are easy to manage and having all of your employees covered under one policy means that no one is left lacking valuable cover. In most cases, a scheme will be set up so each employee will be covered right up to their retirement which will be aligned with their state pension age.
If you own a small business, you may not have enough employees to qualify for a Group Life Insurance policy. If that is the case, Relevant Life Insurance is the best alternative option for you and your employees.
Relevant Life Insurance
Relevant Life Insurance works in a similar way to Group Life Insurance because it is purchased by an employer on behalf of an employee. The difference between the two types of Life Insurance is that Relevant Life policies are individual covering one person per policy, while Group Life policies covers upwards of three employees under one policy.
The benefits of a Relevant Life policy is that you can tailor the cover per policy which can be particularly useful for micro companies where there may be a single director. It is important to bear in mind with a relevant life policy the employees will be underwritten on a individual basis rather than as a group, which could push up the cost of premiums for older, sicker employees.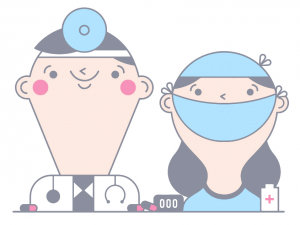 Business Health Insurance For Employees
A Group Health Insurance scheme provides employees with access to private medical facilities allowing them to bypass the NHS and receive treatment when they need it most. When an employee is diagnosed with a health problem and requires treatment, they can use their Health Insurance to have their treatment privately.
For an extra premium, employers can add Outpatient Cover to their Group Health Insurance and further speed up the process of having a condition diagnosed prior to treatment.
Business Private Medical Insurance has a range of benefits that can greatly reduce the stress for employees suffering from health problems and get them back on their feet as quick as possible:
Reduced waiting time for treatment
Extended visiting hours
Freedom to choose which hospital or professional provides your treatment
Advanced control over when you undergo your treatment
Access to the latest procedures and medications
Additional Medical Insurance benefits including Virtual GP…
Most Employee Health Insurance policies also offer a range of complimentary benefits and services that employees can use even when they are not claiming on their policy.
One of the most popular of these that can make a great addition to an employee benefits scheme is a Virtual GP service. Employees can phone up, use an app, or go online to get in touch with a medical professional that can provide them with health advice, help them arrange treatments, and even renew their prescriptions.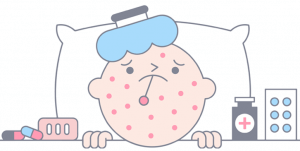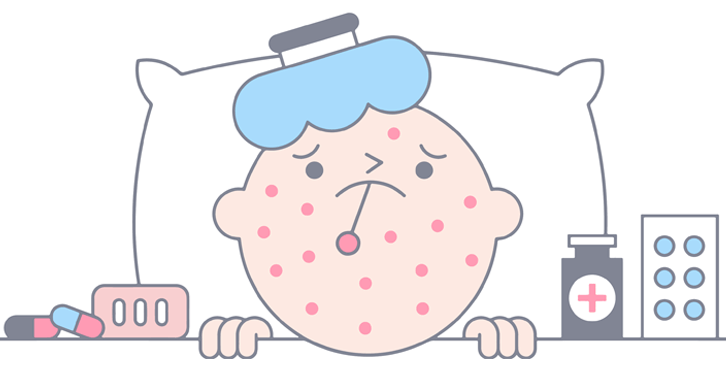 Group Income Protection Insurance
If an employee is suffering from a health problem, a Group Sickness Insurance policy will pay out monthly benefit to cover a percentage of their monthly pre-tax income.
Given the very real risk of suffering a long-term illness, Group Income Protection is a very important, although often overlooked, benefit. It protects your employees' income should they suffer any illness or injury that prevents them from working.
Any claims will result in the benefit payments being made from the insurance provider to the employer who then passes on the amount via PAYE or the standard method used to distribute the employee's salary. This means that your benefits are typically taxed as income. In addition, employers do have the option to protect their National Insurance and pension contributions.
These benefits can be claimed for up to 2 years with a short-term policy or until the employee reaches retirement age or leaves the company with a long-term policy.
Getting Own Occupation Cover…
If you purchase a policy with an own occupation definition of incapacity, your employee will be able to claim these benefits provided their health problem prevents them from working in their specific occupation. A different definition of incapacity may mean that an employee will not be able to claim if your provider considers them well enough to work in other occupations.

All sick pay insurance policies have a deferred period which defines how long employees need to be out of work for before they can claim their benefits.
With a Group Income Protection policy, the deferred period would usually be set to align with the employer's sick pay policy. By doing this, employees can begin claiming their benefits as soon as their entitled sick pay runs out.
Samantha Haffenden-Angear, Cert CII
Independent Protection Expert at Drewberry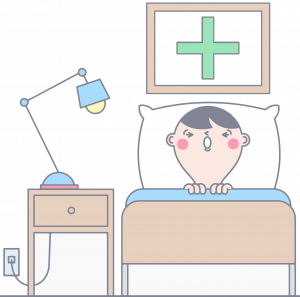 Group Critical Illness Cover
Group Critical Illness Insurance pays out a tax-free lump sum to employees that are diagnosed with a serious illness. Similar to Group Life Insurance, the payout of a Group Critical Illness policy is usually set to a multiple of the employee's income, often 2-3 times their gross basic salary.
Unlike Group Income Protection, Critical Illness Insurance will not pay out for all illnesses that would prevent an employee from working. Insurers have a set list of conditions that they are willing to cover, which can limit employees' ability to claim.
When an employee is diagnosed with one of the critical illnesses as defined in the policies terms and conditions, the cover will pay out a lump sum.

While the payout of a Group Critical Illness policy can be of great help, the limited number of conditions covered by the policy means that some employees suffering from certain medical problems may not be able to claim. In addition, there is a chance that the lump sum they are paid will run out before they can return to work.
Emma Wilson
Employee Benefits Consultant at Drewberry
If you are looking for a solution to protect your employees' income if they are unwell, a Group Critical Illness policy is not usually the best option. Instead, our Employee Benefits Experts would generally advise that Group Income Protection is a better alternative. This is because Group Sick Pay Insurance can cover any health problem that prevents an employee from working and would pay out a regular benefit to cover the ill employees' salary for several years.
Our experts can compare employee benefits insurance quotes for both Group Income Protection and Critical Illness Cover and provide you with fee free advice which would include a recommendation of which may be most appropriate for your business.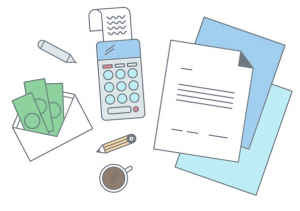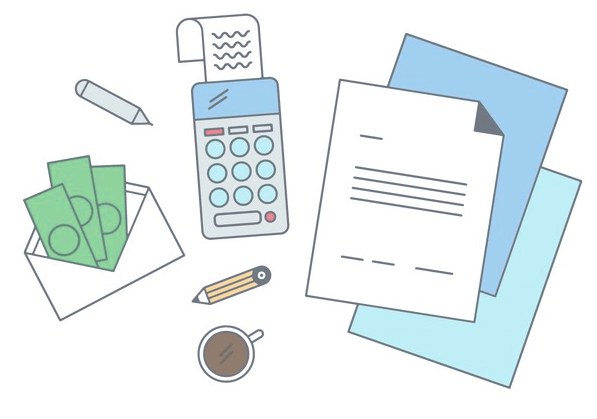 Getting Employee Benefit Insurance Quotes
Getting quotes for employee benefits is not as simple as it for personal insurance products. It's not possible to find quotes for group insurance policies on a comparison website or an online calculator. This is because there are so many details that factor into the cost of a policy.
In order to get an accurate employee benefit quote you will need to provide:
Group size
Date of birth of employees
Gender of employees
Geographic location
Industry and occupation
Salary
Policy options

Getting employee benefit insurance quotes can be a long winded process due to the amount of information required to get accurate pricing.
It often involves going to providers one by one to get quotes. To make the process easier our Employee Benefits Consultants will do all the heavy lifting and provide you with a recommendation report comparing all the relevant options.
Nadeem Farid, Cert CII
Employee Benefits Expert at Drewberry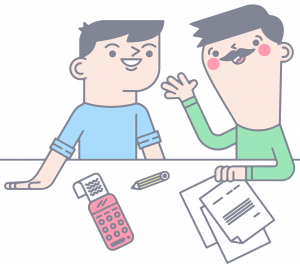 Employee Assistance Programmes
Employee Assistance Programmes (EAPs) are becoming an increasingly common feature within employee benefit programmes. Ellipse research shows that 22% of UK employers provide access to one. With insurers now typically including these free of charge with a Group Income Protection or even Group Life policy, accessing an EAP service is now easier than ever.
For employees, alongside information and assistance to help with personal, financial and legal issues, a key part of the service is the structured clinical counselling. Crucially this is a completely confidential service delivered face to face or over the telephone, to help an employee address any issue whether personal or work related.
Chris Morgan
Chief Marketing Officer at Ellipse
Employee insurance products can provide more than just financial support. Many offer additional services and benefits designed to support employees through other types of difficult situations.
Most insurance products for employees have an Employee Assistance Programme that is given free to employees enrolled in the scheme. These programmes provide free services and additional benefits that employees can claim to help them through difficult times in their lives. These programmes offer services such as,
Legal advice;
Financial support / guidance (e.g. debt advice);
Medical advice;
Remote GP services;
Bereavement counselling;
Face-to-face counselling / CBT;
Rehabilitation services / physiotherapy;
Hospitalisation benefits;
and Career break benefits.
These programmes can provide comfort and support for employees and their families, which can have a range of benefits as a consequence.
When Aviva performed a study on the effects of their Employee Assistance Programme,they found that 75% of employees that were supported by the programme returned to work within 6 months if they were absent due to illness or injury.
Employees with access to these programmes can use the services at any time, even if they are not currently making a claim. This means that Employee Assistance Programmes can be used to not only help employees in difficult situations, but also help them avoid these problems in the first place.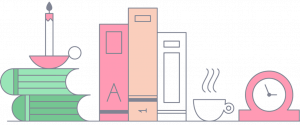 Related Employee Benefit Insurance Guides...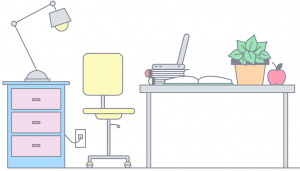 Additional Benefits to Protect Your Business
If you are concerned about the health of your business and are looking for a means to protect it, there are several benefits that you can purchase through your business to ensure business continuity should a key person die or becoming seriously ill.
Keyman Insurance
Keyman Insurance will cover your business in the event that one of your key employees passes away or is diagnosed with a terminal illness. Unlike a typically Life Insurance policy, however, Keyman Insurance is designed to protect the business.
If your company relies heavily on the talents of a specific employee, Keyman Insurance will provide the business with a lump sum to be used to replace the lost employee or supplement some of the lost profits.
Shareholder Protection Insurance
Shareholder Protection Insurance is a different form of business protection that will protect your business if one of your shareholders falls critically ill or passes away.
To ensure that a business can continue if one of the key shareholders passes away, a Shareholder Protection policy will pay out a lump sum. This can be used to buy the shares from the deceased person's family, putting the business in the hands of the surviving shareholders and giving the grieving family financial support.

Considering business owners will face the same problem if an important person falls critically ill just as they would if they died, it makes sense to consider adding Critical Illness Cover to your Keyman or Shareholder Protection Insurance.
Doing so will ensure that if the person becomes severely ill and perhaps is unable to work again, business owners will still have the means of covering their losses and protecting their business.
Victoria Slade
Business Protection Expert at Drewberry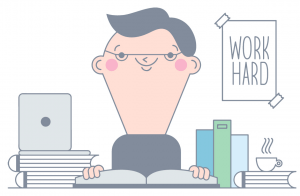 Get Expert Employee Benefit Insurance Advice
Putting together the right employee benefits package can be a difficult task, as is finding the right balance between cost and cover.
At Drewberry, our dedicated experts will collect and compare employee benefit quotes for you from across the entire UK market and provide a recommendation report detailing best insurance solutions for your circumstances.
For help putting together a competitive employee benefits plan please don't hesitate to pop us a call on 02074425880.
Tom Conner, BSc, MPhil
Director at Drewberry
Compare Top 10 UK Insurers
Providing Whole of Market Advice
Frequently Asked Employee Benefits Questions
I am a company director and I'm looking for some life insurance and came across relevant life...
My new employer has enrolled me in a company Death in Service scheme, but I'm not sure if it's...
My employer is thinking of introducing a Group Income Protection policy to provide sick pay insurance...
I'm looking to set up Health Insurance for my employees, can you explain how this will...