Why Group Critical Illness?
Group Critical Illness Cover pays a lump sum benefit should a member of staff suffer a serious illness.
The most common conditions which are covered include cancer, heart attack and stroke.
Additional benefits often include an Employee Assistance Program and Best Doctors Service.
21% of people have suffered long term ill health during their working life. Met Life 2012
What Is It For?
What Does Group Critical Illness Cover?
Critical illness insurance pays out a lump-sum provided an employee suffers a critical illness condition that is specified in the policy terms. Most group schemes cover around 12 core critical illness conditions.
Commonly covered critical illnesses…
| | |
| --- | --- |
| 1. Cancer | 4. Multiple Sclerosis |
| 2. Heart Attack | 5. Motor Neurone Disease |
| 3. Stroke | 6. Parkinson's Disease |
Cancer, heart attack and stroke represent the causes for up to 80% of claims.
What Does it Cover?
How Does Group Critical Illness Work?
Stage 1:
An employee suffers a critical illness condition covered in the policy.
Stage 2:
The business assists the employee in making a claim with the insurer.
Stage 3:
The insurer pays the sum assured to the business as the policy owner.
Stage 4:
The business then pays the funds to the employee (tax-free).
How Does it Work?
Your Key Policy Options
Level of Cover
The level of cover is usually set as a multiple of basic salary before tax, although fluctuating emoluments can be covered with some insurers.
Tip: It is common for the level of cover to range from one to two times basic salary, on average, although some organisations do provide higher levels of cover.
Length of Cover
Although group schemes are reviewable annually the plan can payout at any point up to a certain age, which is usually set in line with the company's retirement age.
Tip: It was common for schemes to run until age 65 but with the removal of the fixed state pensionable age plans should now run until 'age 65 or State Pensionable Age'.
What Are Our Options?
Our Delivery
Being Independent Insurance Advisers we pride ourselves on being the experts, knowing every insurance product we offer inside out and back to front. Here's how we work –
The Fact Find:
We will talk you through the options available and capture vital information about the employees to be covered.
The Research:
We go out to all leading group insurers to gain the most competitive premiums.
The Report:
We email you a short report with pricing and insurer recommendations for the various options we've discussed. When you are happy to go ahead in many cases we are able to complete the application for you over the phone.
How Can We Help?
Compare Top 10 UK Insurers
FREE Independent & Impartial Advice

They were patient, thorough and good value for money. I regret not using them before and I will use them again in the future.
Edward Brampton
13/01/2018
What Is Group Critical Illness Insurance?
Group Critical Illness Insurance has become more and more important since its introduction and is now a key employee benefit for both big and small businesses.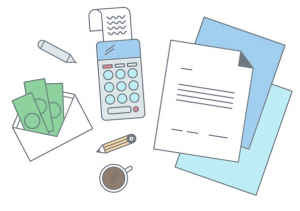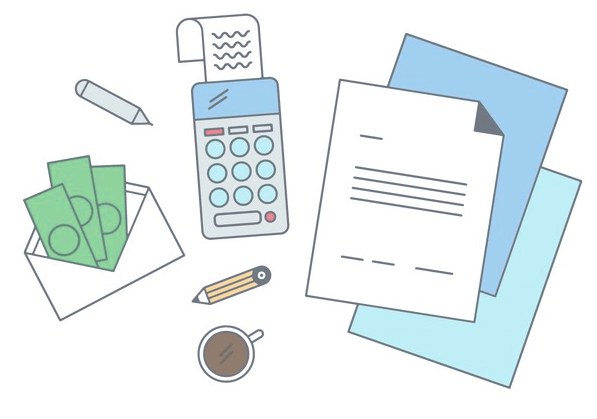 We all know the statistics surrounding cancer and other life-threatening illness such as heart attack or stroke. Any such event can be life changing both in an individual's personal and working life.
Critical Illness Cover provides a tax-free lump sum should an employee be diagnosed with any of the critical illnesses listed in the policy terms. The most common conditions covered include cancer stroke and heart attack.
Do We Need Critical Illness Cover?
With the right support, many people diagnosed with a serious illness are able to make a full recovery and return to work. During difficult times, the last thing an individual wants to worry about are their financial obligations and as such a great way to support your employees is with a lump sum payment which they can use as they wish.
This simplest way of providing this financial support is through a Critical Illness Insurance policy. It minimises the financial pressures employees may experience while they are absent from work after suffering a critical illness.
The lump sum the company provide insurance policy pays out can be used to cover the cost of the vital medical treatment, or to make alterations to the employee's living arrangements should they require any.
Many policies also have the added benefit of providing an assistance program providing support to the employee during their recovery and their return to work when possible.
Group Policy Options
There are a range of factors which affect cost of your Group Insurance premiums, some relating specifically to your organisation and others relating to the level of cover.
Level of Cover
The level of cover is often designed as a multiple of salary. On most policies the maximum benefit is set at 4 x salary to a maximum benefit of £500,000.
The greater the level of cover you provide your employees the more expensive the premiums, in addition to this the greater the sum assured the more likely an employee is to require manual underwriting.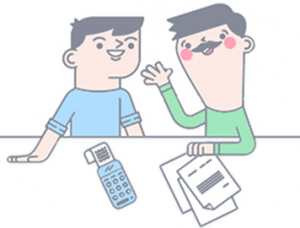 Range of Employees Covered
The policy can be set up to cover certain groups of employees; cover could be set by a grading structure or position within your organisation.
Whatever you choose the premiums will be based on the group risk, the higher the salaries and the older the age of your population covered the more expensive the premiums will be per head.
Range of Illnesses Covered
A basic illness list is likely to cover a dozen of the most competitive critical illnesses; the comprehensive plan will add an additional 20 or so conditions to the policy terms. The greater the level of cover you require the higher the risk of a claim occurring and thus the greater your premiums.
Including Total Permanent Disability
Total and Permanent Disability is often an additional option on a plan and does not cover an illness per se but covers an employee should they be unable to work in their own occupation should they be made totally and permanently disabled for any reason.
How Is Group Critical Illness Taxed?
When you purchase a Company Critical Illness policy, it's taxed slightly differently from the Critical Illness Cover you'd take out as an individual.
When you buy Critical Illness Cover for yourself, you pay for it using income you've already paid tax and National Insurance on (i.e. your wages).
However, when an employer takes out this cover on behalf of its employees, Group Critical Illness Insurance is usually considered a business expense you can reclaim against corporation tax.


As well as the premiums being tax-deductible for your company, there's no income tax on Critical Illness Insurance payouts for your employees, either.
It's important to consider that, for your employees, generally Group Critical Illness Cover is a taxable benefit in kind (p11d benefit). This means they'll have to pay tax on the premiums you're paying on their behalf.
This is done via HMRC. HMRC will alter each employees' tax codes to decrease their personal allowance – the amount they can earn before paying income tax – by a sum equivalent to the value of the Group Critical Illness Insurance premium you're paying for them.
Additional information

If you are reviewing an existing scheme or looking to introduce a new Group Critical Illness Insurance arrangement then we are in a great position to help you.
With our knowledge of the insurance industry and your understanding of your organisation and employees, together we can implement the most appropriate cover and ensure the most competitive premium rates from the insurers.
If you are looking to cover less than 3 employees you may well need to consider Personal Critical Illness Cover for each employee.
Emma Wilson
Employee Benefits Consultant at Drewberry
Compare Top 10 UK Insurers
FREE Independent & Impartial Advice
Frequently Asked Employee Benefits Questions
I am researching shareholder protection and wanted to know the purpose of a cross-option agreement and...
Could you explain to me a little but about how Group Life Insurance is taxed? I'm thinking of introducing...
We are considering setting up a business health insurance scheme for our employees and want to know they...
We have taken out a sizeable business loan and I am wondering whether it is mandatory or just best practice...