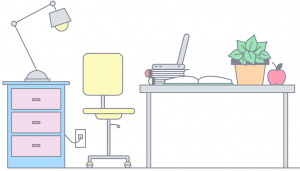 Director Health Insurance
The majority of us at some point in our lives will experience a medical problem more serious than a common cold or broken finger – one that might require you to be admitted to hospital to undergo treatments.
While the NHS has provided years of reliable service to those needing medical help, waiting lists have crept up which can mean you have to wait for your treatment.
Many directors cannot afford to take weeks or even months off work while they wait for important treatment or drop their responsibilities if there is a last minute change to their appointments. For business owners facing these and similar problems, there is Health Insurance for Directors.
Compare Top 10 UK
Health
Insurers

Takes approx. 60 seconds
In This Guide…

Written by:
Alicia Hempsted
Content Manager at Drewberry
⏰  10 min read
Do I Need Directors Health Insurance?
Health Insurance is an insurance product that will cover the cost of private medical treatments.
There are a great many benefits to receiving your medical treatments privately, including:
Significantly reduced waiting times
Unlimited visiting hours
Advanced control over when and where you can receive your treatments.
Other benefits that you can get from a Directors Health Insurance policy depend on your level of cover.
With Outpatient Treatment included in your policy, you can speed up the process of getting your condition diagnosed. If you add optional Therapies Cover your Medical Insurance policy will also cover the cost of certain post-treatment therapies that are key to a fast and healthy recovery.
Need Help? Start Live Chat with our Experts

Neil
Pensions Advice

Robert
Income Protection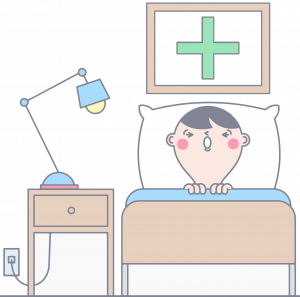 What Does Health Insurance for Directors Cover?
There are three different types of treatments that can be covered by a Director's Health Insurance policy: Inpatient, Day-patient and Outpatient treatments.
Inpatient Treatments are treatments that require the use of a hospital bed overnight, e.g. surgical procedures.
Day-patient Treatments may require the use of a hospital bed but no overnight stay is necessary, e.g. minor operations.
Outpatient Treatments do not require the use of a hospital bed and no overnight stay is necessary, e.g. scans, tests, and consultations.
As standard, all Medical Insurance policies will cover inpatient treatments, with many providers also covering day-patient treatments as standard. However, when it comes to outpatient treatments, the majority of insurers will only offer it as an optional add-on.
Private Medical Insurance can't be used for every health problem you face.
Acute Conditions
Health Insurance policies are designed to cover acute conditions. If the condition can be treated and reversed, as long as it is not excluded from your policy your insurer will typically cover it.
Pre-Existing Condition
Insurers will not typically cover you for pre-existing health conditions. However, whether or not a condition is defined as 'pre-existing' will depend on your policy's Medical Underwriting. With some types of underwriting, certain conditions may be excluded from your policy when you first take it out but you may still be able to make a claim for them later on after a period where you've had no advice, medication or treatment for that condition.
Discuss the type of medical underwriting you'll use on your policy with an adviser to ensure you're getting the right terms for your needs.
Chronic Conditions
Like pre-existing conditions, most insurers will not pay for the treatment of chronic conditions. However, you will still generally be covered for acute symptoms. For example, while you may not be able to receive treatment for chronic ongoing asthma, you may be able to claim for the treatment for the symptoms of an acute asthma attack.

Excellent service. Well documented and prompt meetings arranged, with polite reminders. Good, clear advice and excellent product choice for me. Very pleased and highly recommended.
Kevin Ballinger
29/11/2018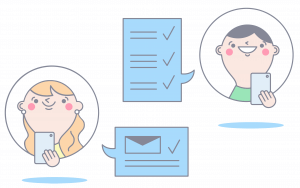 How Does Directors Private Health Insurance Work?
When you go for your treatments, your hospital bill will usually be sent to your insurance provider for them to cover their portion of the costs.
Step 1: You discover a concerning health problem and visit your GP for a diagnosis.
Step 2: Your GP gives you an open referral for treatment.
Step 3: Contact your Health Insurance provider and provide them with the information needed to make a claim, which may include your policy number, a completed claims form, and your referral.
Step 4: When your claim is approved, your insurer will provide you with a recommendation for a private hospital or practitioner.
Step 5: You will be provided with a number or letter to take to your private treatments when you go which will supply the private hospital with your Medical Insurance information.
Step 6: After you have undergone your treatment, the bill will be sent to your insurance provider who will pay their portion of the expense. You will only need to pay your excess and the remaining costs not covered by your policy.
To find out in more depth how Private Health Insurance works you can read our guide 'How Does Health Insurance Work?'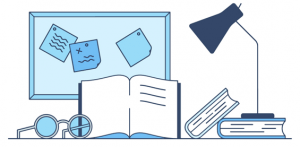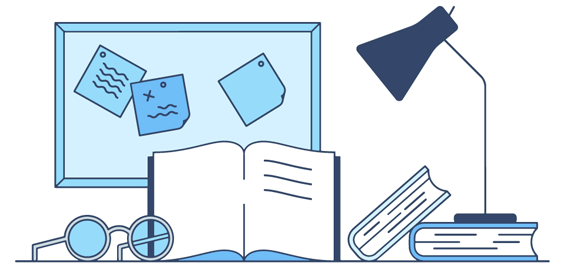 Company Paid Private Health Insurance for Directors
Personal Medical Insurance vs Business Health Insurance
You can either opt to purchase a personal Health Insurance policy for yourself and your family or alternatively you could opt for a Business Health Insurance policy which is designed to cover employees of a company. A company health insurance policy usually covers more than 5 employees, the cost of the policy is paid for by the business and the employee benefit that is provided to your staff members is considered a P11d benefit.
Whether you opt for personal medical insurance or for a scheme covering your whole workforce the options available to you in terms of outpatient limits, excess and other benefits are all very similar. The major difference is that on larger group health insurance schemes (usually those with over 20 lives) you are able to choose 'Medical History Disregarded' underwriting which allows members to be covered for pre-existing medical conditions.
Can my limited company pay for my Private Health Insurance?
If you are purchasing a policy for yourself, you have the option to take out the policy independently and pay for it from your post tax income or take out your policy through your company and use your business to pay the premiums.
Taking out a personal policy is a simple option if you are looking to only insure yourself, or insure yourself and your family. If you choose to take this route, it is up to you to manage your policy and no further tax is required after you have paid your premiums from post tax income.
On the other hand, if you choose to take out a Business Health Insurance policy or have your business pay for your personal health insurance then the policy itself is a cost to the business for the benefit of you and/or your workforce. As the business is paying the premiums it is considered a P11d benefit for those who are covered and they will be taxed accordingly based on the annual value of their private medical insurance cover.
When considering your options you should discuss the best course of action with your account who will be able to provide advice given your own financial circumstances.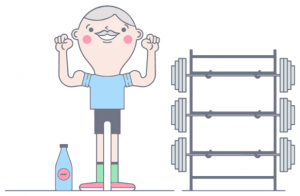 Additional Medical Insurance Options for Directors

Most Health Insurance providers offer a range of optional add-ons that allows policyholders to extend their cover to include more treatments and services such as therapies, mental health and dental cover .
The options available will depend on your provider, but there are some popular ones that you will often see amongst the top UK providers.
Matthew Giles
Health & Wellbeing Expert
Therapies
Many types of therapies are offered as an optional add-on when they are not covered by outpatient treatment. Providing the therapy relates to a condition that is covered by your Directors Health Insurance policy, you can claim cover for therapies like acupuncture, physiotherapy, and osteopathy.
Optical & Dental Cover
While Director Health Insurance will cover most optical and dental surgical treatments, such as cataract removal or wisdom tooth extraction, optional cover is also able to cover everyday checkups and appointments as well as minor treatments. This can include the cost of eye tests or dental checkups.
The range of cover provided by this optional add-on is dependent on the provider. Some providers may offer cashback for optical and dental checkups instead.
Psychiatric Cover
Some of the more comprehensive Health Insurance policies available may offer some limited psychiatric cover as standard but, more often than not, psychiatric cover is offered as an optional add-on.
This cover will usually pay out to cover a limited amount of psychiatric therapy or counselling sessions. However, you will not be able to claim for a psychiatric condition that is pre-existing or chronic.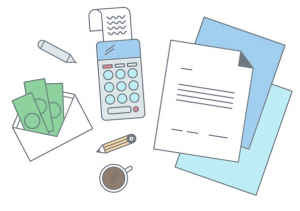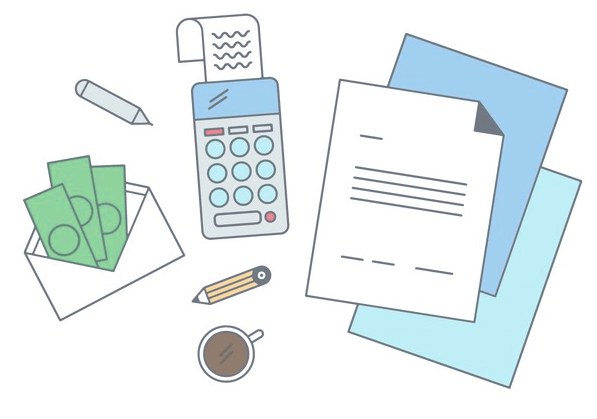 How Much Does Director Health Insurance Cost?
When looking to protect your health there are a number of personal factors which will impact on the overall cost of your policy.
Age
As we get older our health declines and as a consequence insurers tend to increase the cost of Health Insurance as we age.
Geographic Location
Your geographic location will affect which private hospitals and professionals are available to provide your treatment when you make a claim. If you live in an area where private hospitals are less expensive, you can expect to pay lower premiums compared to someone who lives in London where their local private facilities are usually the more expensive private hospitals.
Medical History
When you take out your policy, your medical history will have an impact on your premiums. If you have a history of regular hospital visits of general poor health, your insurer may see you as a high risk. On the other hand, if you have suffered from serious conditions in the past, they might suggest that you are likely to claim for expensive treatments. As a consequence, they will increase your premiums.
Similarly, while you have your policy, your premiums may increase if you make a costly claim or claim for frequent treatments. This is something you cannot control, but choosing to take treatment from the NHS if the condition is non-urgent may save your no claims bonus.
Smoker Status
Smoking is highly detrimental to your health and people that smoke are considerably more likely to experience health problems. As a consequence, smokers can expect to pay a lot more for their Health Insurance policy than a healthy non-smoker. If you smoke, kicking the habit and going smoke-free for a minimum of a year can see the cost of your Private Medical Insurance policy drastically reduced.
In addition to personal factors such as age there are a number of policy factors which you can choose that will also impact on the cost of your policy.
Outpatient Cover
Outpatient cover is a highly beneficial cover to include in your Director Private Health Insurance policy. If you are interested in outpatient cover but worry about the cost, some providers offer a limited outpatient cover option that will cover your treatments up to a certain budget. This will allow you to claim for important outpatient treatments without overpaying for your policy.
By adding an excess to your Health Insurance policy, you agree to contribute some of your own money to the cost of your treatment. You will be given the responsibility of choosing the amount that you want to contribute either per claim or per policy year.
Adding this to your policy can reduce the cost and the higher your level of excess, the greater your premiums are reduced. However, it is important that you don't get too  carried away with your policy's excess and instead choose a level of excess that you can afford.
6 Week Wait
With this option added to your policy, you are volunteering to only claim for treatment on your Health Insurance when the waiting time to receive your treatment through the NHS is longer than six weeks.
This option can have a drastic effect on the cost of your policy, reducing your premiums and giving you a better chance of protecting any no-claims bonus you might have earned.
Hospital List
The hospital list you choose when taking out your policy will decide where you can receive your treatments. Depending on your provider, you may have the option to either reduce your hospital list to cheaper facilities or expand your list to include some of the top private hospitals in London.
The more comprehensive your list and the better the facilities included on your list, the more you are likely to pay in premiums.
Need Help? Start Live Chat with our Experts

Neil
Pensions Advice

Robert
Income Protection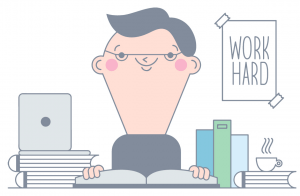 Get Expert Director Medical Insurance Advice

If you would like to learn more about your Health Insurance options as a Director, feel free to pop us a call on 02074425880. We can advise you on the right cover for you, compare quotes from all the leading insurers and help get your policy set-up correctly.
To learn more about other insurance products available to directors, you can also read our Directors Insurance guide.
Matthew Giles
Health & Wellbeing Expert
Compare Top 10 UK
Health
Insurers

Takes approx. 60 seconds
Frequently Asked Private Medical Insurance Questions
I'm about to apply for private health insurance but I'm not sure what the difference is between moratorium...
I am considering taking out health insurance and am unsure to what extent it will cover me, if I needed...
I have been looking to take out private medical insurance and in doing my research I keep coming across...
I am looking for the best health insurance you can buy in the UK, the best in terms of monthly cost and...