AXA PPP Health Insurance
Personal Healthcare Insurance
Founded

1940
Company Type
Limited Company
Company Overview
AXA PPP Healthcare was incorporated in 1940 as the London Association for Hospital Services. In a pre-NHS era, the company launched its first recognisable Health Insurance policy, the Hospital Service Plan (HSP), in 1943.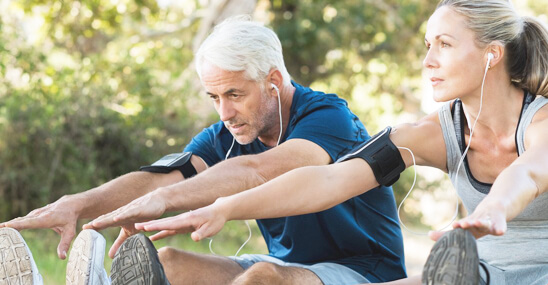 As the NHS expanded healthcare to all free at the point of use, the company changed its name to Private Patients Plan or PPP, which still exists in its name today.
In 1998, the company was acquired by Guardian Royal Exchange, which was itself acquired in 1999 by Sun Life & Provincial Holdings, part of the global AXA Group.
In 2015, AXA completed the acquisition of fellow PMI provider Simplyhealth's Medical Insurance and self-funded health plan business, as well as buying out Permanent Health Company Ltd and bringing it under the AXA brand.



Get 2 Months FREE Cover
By reaching this page you are eligible for two months FREE cover when you set-up your new Health Insurance policy.
Simply fill in the form on this page to apply your two months free discount and get your instant quotes or call us on 02084327333 and state the code VC2MF.
Compare Top 10 UK
Health
Insurers

Takes approx. 60 seconds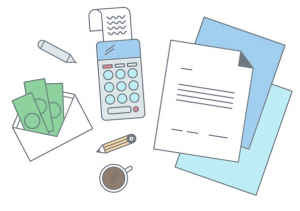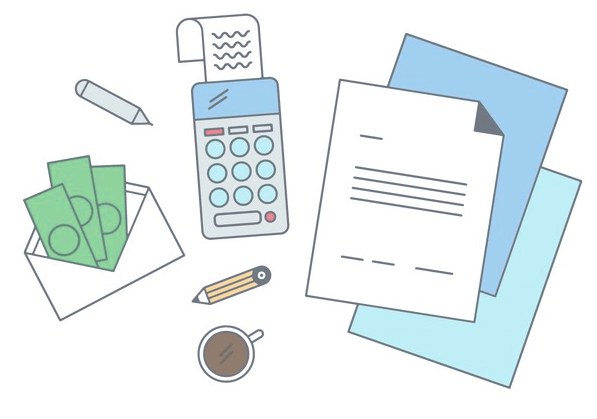 AXA Personal Private Health Insurance Overview
AXA PPP's individual Health Insurance proposition was launched in 2015. It offers fast track appointments, a 24/7 telephone information line and 50% off an annual gym membership at the PureGym chain for policyholders.
Fast track appointments – AXA PPP will not only pay for you to see a specialist privately, they'll also actively help you find one as quickly as possible
Second Opinion Service – designed to make sure you're absolutely confident with your specialist's diagnosis and recommendations
Doctor@Hand – as part of AXA PPP's Medical Insurance, you'll get access to an expert 24/7 phone information line staffed by healthcare professionals
Working Body – AXA's PMI gives you immediate access to physiotherapists without needing a referral from your GP
NHS Cancer Support – if you've previously been affected by cancer, you'll be treated on the NHS but will still have access to licensed cancer drugs only available privately
Heart and cancer commitment – a dedicated team for those newly diagnosed with heart problems or cancer while on the plan, including the option to have genetic testing to match chemotherapy to you and your cancer.
Extended Cover – an optional extra that gives you access to private GPs (up to £500 per year) and no limits on specialists' fees
A 50% discount for policyholders at the PureGym chain of gyms
Need Help? Start Live Chat with our Experts

Neil
Pensions Advice

Robert
Income Protection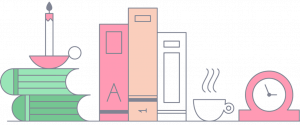 AXA Health Insurance Policy Conditions
The following tables cover the two key areas of health insurance cover.
Inpatient treatment is when a patient is admitted to hospital and requires an bed overnight (inpatient) or a bed for the day (day patient)
Outpatient treatment is when patient who attends a hospital, consulting room or outpatient clinic and is not admitted as a day patient or in-patient.
Inpatient Cover and Day Patient Cover

Hospital Charges

Paid in full when using a hospital from AXA's hospital directory

Diagnostic Tests

Specialist/Consultant Fees

Radiotherapy/chemotherapy

Covered as standard for new cancer patients* under core cover with the option to have chemotherapy at home.

Mental Health Cover

Optional
Psychiatric treatment, including diagnostic tests and drugs, with no yearly limit on specialist fees (unless the condition becomes chronic)
*for those who have had cancer before taking out the plan or who removed the cover for cheaper PMI, AXA's NHS Cancer Support will see the patient treated for cancer on the NHS but with any drugs not routinely available on the NHS paid for by AXA.
Outpatient Cover

Diagnostic Scans/Test

Covered in full

Standard Outpatient Cover

Standard
Up to three specialist appointments a year
No limit on diagnostic tests when referred by an AXA-approved specialist
No yearly limit on clinical practitioner charges when referred by an AXA-approved specialist

Full Outpatient

Optional
As above, but with no yearly limit on specialist consultations.

Therapies cover

Optional
An optional extra to provide cover for physiotherapists, chiropractors and physiotherapists.

Mental Health Cover

Optional
No yearly limit on outpatient treatment for mental health treatment or for psychiatric, psychologist or cognitive behavioural appointments.

Key Policy Details

Excess

Yes
£100 / £250 / £500 / £1,000* / £2,500* / £5,000*

No claims discount

Yes, as soon as you join the plan

Protected no claims discount

Optional at AXA's discretion

6 week NHS wait

Optional
Your PMI won't kick in until the NHS wait for the inpatient procedure you need exceeds six weeks

NHS Cash Benefit

Cash payment of £50 per night when receiving free NHS inpatient treatment, up to £2,000 per year

Heart Cover

Standard (subject to pre-existing medical conditions)
No time limit on follow-ups for coronary artery bypass graft or cardiac valve treatment
Dedicated one-to-one support from cardiac nurses

Underwriting

Either full medical underwriting or moratorium

Newborn cover

Free cover for newborns on parent's plan until next renewal date

Cancer Cover and Care

As standard (dependent on your medical history)
Diagnostic tests
Specialist consultations
Dedicated cancer nurse
External prosthesis (up to £5,000 per year)
Wigs (up to £150 per year)
Palliative care if necessary
£100 per night charitable donation to a hospice for care as an inpatient/at home.

*not available with standard outpatient option
Optional Extras and Additional Benefits

Dental and Optical

Optional
Cashback for treatment from your dentist and optician without you having to pay your excess
Dental fees – 80% of cost, up to £400 per year
Optician fees – 80% of cost, up to £200 per year
£25 per year towards the cost of eye tests

Extended Cover Option

Optional
Up to £500 a year for consultations with a private GP
Cover outside AXA's hospitals directory
No limits on specialist fees
Treatment overseas

European/Worldwide Travel Cover

Optional
Cover for medical treatment you need while in Europe or travelling globally, subject to the length of your trip

Private Ambulance

Standard
If you need an ambulance to transfer you to another medical facility while receiving treatment, AXA will pay

Children's Cover

Standard
Hospital accommodation paid in full for one parent when a child under 16 is receiving eligible inpatient treatment
Hotel accommodation up to £100 per night/£500 per year for one parent when a child under 16 is receiving eligible inpatient treatment
Six sessions of speech therapy as required for a child aged 14 and under
Laser treatment to remove nevus flammeus (commonly called port wine stain) on the face of a child under 14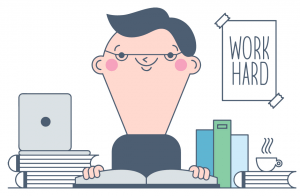 Drewberry reviews AXA PPP Medical Insurance…
PMI from AXA PPP offers built-in flexibility with a number of policy options available to increase or decrease cover as dictated by your budget.
Key Comparison Points
AXA PPP's Medical Insurance has a mandatory £100 minimum excess; most other providers offer the option of zero excess.
AXA's PPP's European or Worldwide insurance option also acts as a travel insurance of sorts, covering you for travel-related issues such as lost baggage/passports or delays, as well as the additional option for an upgrade for adventure sports (e.g. bungee jumping).
If you opt for Extended Cover under AXA's Private Health Insurance policy, you get access to a private GP – this isn't the case for many other providers.
Health Insurance from AXA PPP doesn't cover therapies such as chiropractic treatment as standard – this is an optional extra at additional cost. Other insurers cover therapies as part of their core cover.
AXA will cover newborns from birth on a parent's PMI policy until the next renewal date. AXA's Medical Insurance also offers allowances to cover a parent's stay in hospital/a hotel to be near a child under 16 if they're having treatment.
AXA offers the chance to have what would normally be a day patient treatment, chemotherapy, in the comfort of your home.
AXA PPP offers a 5% discount for paying your Private Medical Insurance premiums annually, one of the most generous such discounts on the market.
Policy exclusions
AXA's PMI exclusions are generally the standard across the industry, such as:
treatment required following suicide attempts or self-inflicted injury
cosmetic treatment for aesthetic reasons (with the exception of certain procedures for younger children)
'normal' pregnancy and childbirth
IVF/fertility treatment
emergency treatment
the long-term management of chronic conditions
diabetes or any complications from diabetes.
Financial strength
AXA PPP is one of the strongest Health Insurance providers in the market and has been at the driving force of a great deal of merger activity in the UK PMI market, acquiring both Simplyhealth and Permanent Health Company in 2015.
Although it only started offering Medical Insurance to individuals in 2015, the global AXA group has more than 50 million customers around the world, both individuals and business consumers and is active in 50 countries. The company has been operating for more than 75 years and has strong margins and a health appetite for acquisition to expand.

Communicative and trustworthy. My thanks to Jake Mills for being a consummate professional.
Jacqueline Ainsworth
06/11/2018
AXA PPP Medical Insurance: Questions and answers

We aim to know the policies we advise on inside out and back to front. Below is a couple of frequently asked questions with regards to the policy coverage of AXA PPP's Medical Insurance. If you need any further help please do not hesitate to call us on 01273789399.
Nadeem Farid
Health & Wellbeing Expert at Drewberry
Q. Will AXA PPP Health Insurance cover me for holidays and overseas trips?
A. AXA's private medical insurance won't cover you as standard when you travel overseas. However, you have the option of adding European or Worldwide Travel Cover to your AXA PPP Medical Insurance. European cover will cover you for medical treatment in Europe for no longer than 25 days per trip up to 65 days per year. If you opt for Worldwide cover, you'll be covered for trips of 65 days each up to 183 days per year.
AXA PPP's additional travel benefit will also act partly as a travel insurance product, offering cover for lost baggage and delays, although in most cases it will still be advisable to have a travel insurance policy running in parallel.
---
Q. Does AXA PPP PMI cover me for private GP appointments?
A. This is another optional extra, but if you opt for AXA's Extended Cover option then you'll be able to have up to £500 of consultations with a private GP paid for by your plan.
You'll also have access to five appointments with AXA's Doctor@Hand cover. This lets you see a GP via secure video or phone appointment from 8am to 10pm, seven days a week. If you don't opt for this cover, you can use this service on a pay-as-you-go basis.
Compare Top 10 UK
Health
Insurers

Takes approx. 60 seconds
Frequently Asked Private Medical Insurance Questions
We have a private medical insurance plan for our family and our eldest is going off to University soon...
I have existing health cover and am look to find a cheaper alternative, I have claimed on the policy...
I've been looking to switch my company's Business Health Insurance scheme due to some of...
I am coming to the UK to study and have been told for my visa I require comprehensive sickness insurance,...