Why Family Health Insurance?
Choose Family Health Insurance, bypass those NHS waiting lists and receive treatment promptly.
Peace of mind knowing there are no waiting lists, high standards of care and round the clock visiting hours.
Access the latest proven drugs and treatments – even those not routinely available through the NHS.
What is it for?
What does Family Health Insurance cover?
Family Private Health Insurance pays for private medical treatment. The scope of the cover provided can vary considerably depending on what options you select. The main types of cover you will find, however, are inpatient and outpatient treatment.
Core Cover
Most family plans will cover inpatient and day-patient treatment in full. This means you're covered for treatment where a hospital bed is required either overnight or just for the day. You'll also get diagnostic tests and scans related to your admission.
Outpatient Cover
A level of outpatient cover will need to be selected to cover initial consultations and diagnostic testing where a hospital bed is not required. Outpatient cover is recommended to avoid lengthy NHS outpatient waiting lists for diagnostic tests and scans.
What does it cover?
How does Family Medical Cover work?
The level of cover and type of treatment required will determine the exact process but the main variation depends on whether the policy includes outpatient cover.
No Outpatient Cover

With Outpatient Cover

Without outpatient cover included in your policy, you and your family will need to continue using the NHS for your diagnostic tests and initial consultations.
How does it work?
Do we need Family Medical Insurance?
Although the National Health Service (NHS) does a brilliant job with limited resources, thousands of families across the UK have decided they would rather be treated privately.
Why should I go private?
Private Health Insurance is a highly worthwhile product with a range of benefits for you and your family.
Those with private healthcare benefit from speedier diagnoses and treatments, the highest quality care, lower infection risks, en-suite rooms with Internet access and around-the-clock visiting times.
Choosing to take out a Family Medical Insurance plan ensures that you, your partner and your children will all receive the highest quality private healthcare when you need it in the most comfortable surroundings.
Do I need cover?
Your Key Options
Choose the level of outpatient cover
Although the level of outpatient cover makes a sizeable difference to the premiums, it does ensure that initial consultations and testing can be done privately.
Other options to consider…
Therapies cover – adds on cover for physiotherapy, osteopathy, chiropractic treatment etc.
Mental health cover – cover for psychiatric illnesses is normally an optional extra
Extended hospital lists – add more prestigious hospitals to the ones you're eligible for treatment in, such as those in Central London
6 week NHS wait option – reduce PMI premiums with this option, which means if your cover only kicks in if the NHS wait for your treatment is over 6 weeks.
What are my options?
Compare Top 10 UK
Health
Insurers

Takes approx. 60 seconds

Very helpful, advice was clear and there was not pressure at any stage to commit to purchasing a policy. Also the advice was tailored to my budget.
Linda Ashford
12/05/2018
What is Family Health Insurance?
With potentially long NHS waiting lists it makes sense to consider private health insurance for your family.

Family Medical Insurance allows you and your family to receive quality healthcare at the UK's leading hospitals and at times most important to you.
With a large range of plans on offer there should be something to fit with every family requirement and budget.
The NHS
Although the National Health Service (NHS) does a fantastic job given the tight resources available, it can sometimes struggle to provide fast care to those who need it.
In the first quarter of 2017, 17,000 people on the NHS waiting list for diagnostic appointments had been waiting more than 6 weeks and 18,752 operations were cancelled.
What Does it Cover?
It is often difficult to prioritise the many areas of family expenditure but many would find it difficult to argue against health being the most important aspect of family life.
Even the most basic Family Health Insurance plans provide full cover for inpatient and day-patient treatment.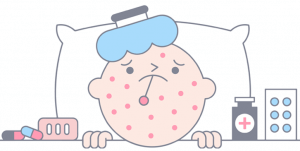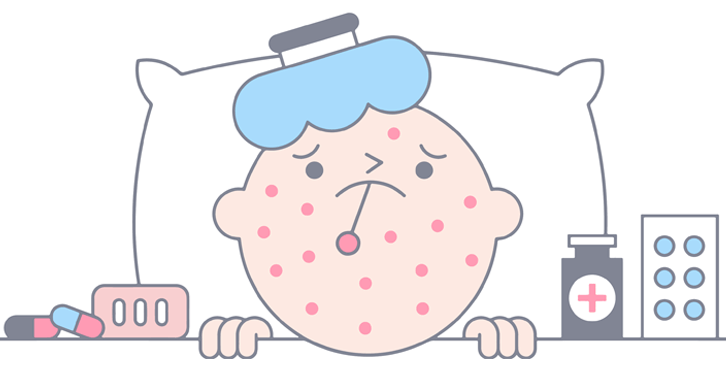 This means that if anything serious happens that requires a hospital bed or an overnight hospital stay you can rest assured that the necessary healthcare is there when you need it.
Most Family Medical Insurance plans also provide around-the-clock visiting hours and parent accommodation so you can stay close by when your children require treatment.
Choosing the Right Policy
The right policy will be different for every family because each family will have different needs and a different budget.


Although all Family Medical Insurance plans cover the cost of inpatient and day-patient healthcare in full, the cover provided for outpatient and additional healthcare benefits does vary considerably from plan to plan.
In this sense it is important to consider your options and select a plan that meets the needs of your family most.
Generally speaking, the more comprehensive the plan the more outpatient treatment and additional benefits included in the health cover, although even the most basic plans include some important additional family benefits.
Key Benefits of Family Private Health Insurance
Parent Accommodation
An important benefit is parent accommodation, where parents are provided a room so they can stay close by whilst their child undergoes treatment. Plans will provide parent accommodation for children in hospital, often up until that child is 16.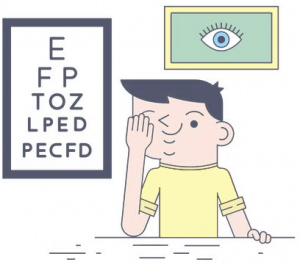 Routine Dental and Optical Benefit
Some Family Health Insurance plans also provide the option of including routine dental and optical cover to your policy for an additional premium.
Other Family Medical Benefits
There are many other benefits available, deciding on which additional benefits to include will depend on your families demographic. The options to consider from usually consist of osteopathy, homeopathy, oral surgery, home nursing, parent accommodation and the use of a private ambulance.
What Does Family Health Insurance Cost?
The cost of a Private Health Insurance policy is going to be different for everyone because often your personal circumstances will influence the cost. In particular, these three factors will have a notable affect on your policy's premiums:
Age
The first and one of the most significant factors is age. Family Medical Insurance is an annually reviewable contract, which means each year the insurer has the right to review the premiums you are paying.


Unfortunately with age we tend to get more aches and pains and inevitably require more treatment.
The older you are the greater the chance of you claiming on the policy and the more expensive your premiums.
Smoking
Other personal factors we have more control over include whether we smoke and our exercise patterns. We all know the risks associated with smoking and thus you face inflated premiums should you have used tobacco products in the past 12 months.
How to Reduce Premiums
It is understandable that parents want the best healthcare for their children, partner and themselves. However, not everyone is able to afford the Best Health Insurance policies on the market.
One of the most effective ways to reduce the cost of a Medical Insurance policy is to, first of all, limit the level of outpatient cover. However, limiting outpatient cover will reduce how comprehensive the policy is.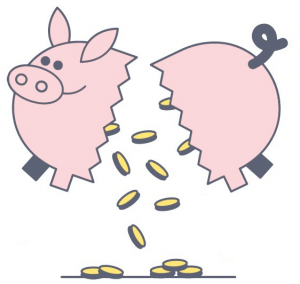 There a few other options that you can take advantage of to reduce your monthly premiums.
Excess
It is possible to add an excess to your family plan which can reduce premiums significantly. For example, premiums could be reduced by around 10% with an excess of £200.
Six Week Wait Options
With the Six Week Wait option you agree to take inpatient treatment on the NHS if the waiting list is below 6 weeks. Otherwise you would go private straightaway. Including this option could reduce premiums by around 20%.
Reduced Hospital List
Another option to help you achieve affordable family health insurance cover is to choose a reduced or local hospital list. A reduced hospital list usually means limiting your hospital list to private wards of NHS hospitals.
Need Private Medical Insurance Advice?

If you are still considering your options and want a chat to run through please do not hesitate to give us a call. We are here to make your life easier, whether it is more information, guidance or quotes from the leading insurers then let us help.
Give us a call on 01273646484 or get an instant online health insurance quote here.
Nadeem Farid
Health & Wellbeing Expert at Drewberry
Our Mission at Drewberry™
To provide expert financial advice and deliver a passionate 5-star service to help educate our clients so they can make informed decisions.
To help individuals and businesses throughout the UK to plan their financial future whilst protecting them against the financial risks they may face.
To provide quality financial advice in a transparent, friendly and professional manner.
Frequently Asked Private Medical Insurance Questions
I have just been given company Private Medical Insurance through work and received my policy documents...
We are looking at taking out a comprehensive medical insurance plan and wanted to know whether we would...
I've been looking to switch my company's Business Health Insurance scheme due to some of...
I have existing health cover and am look to find a cheaper alternative, I have claimed on the policy...