The Exeter Health Insurance
Exeter Health+
Founded

1927
Company Type
Friendly Society
Company Overview
Previously known as Exeter Family Friendly – and, as of 2015, simply The Exeter – is an award-winning provider of a number of protection products, from Income Protection to Private Medical Insurance. Exeter Family Friendly was rebranded following the merger of the Pioneer and the Exeter Family brands.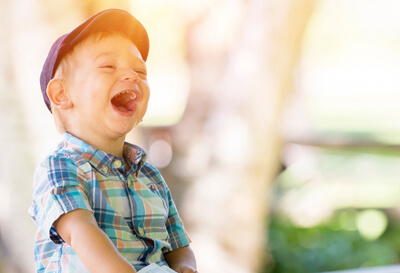 The Exeter is a mutual, so is entirely owned by its members and has no obligations to shareholders.
In 2018, The Exeter rebranded their Health Insurance offering to 'The Exeter Health+', providing simple and comprehensive cover. The Exeter's core cover offers unlimited inpatient and day-patient cover while policyholders can choose from several different levels of outpatient cover to match their policy's cover to their budget.



Get 2 Months FREE Cover
By reaching this page you are eligible for two months FREE cover when you set-up your new Health Insurance policy.
Simply fill in the form on this page to apply your two months free discount and get your instant quotes or call us on 02084327333 and state the code VC2MF.
Compare Top 10 UK
Health
Insurers

Takes approx. 60 seconds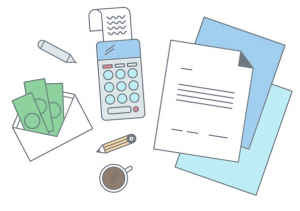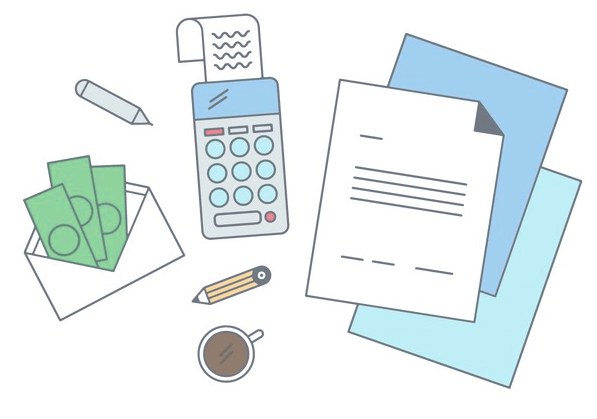 The Exeter Health+ Overview
The Exeter's Health+ policy is a comprehensive health insurance product which offers the choice of both full inpatient, day-patient and outpatient cover.
The Exeter allows you to choose the level of outpatient cover you want to add to your policy. This includes full and unlimited cover or cover that's limited to £1,000 or £500 worth of treatments per policy year.
The Exeter gives policyholders 3 hospital lists to choose from:
Essential
Covers private patient units within NHS hospitals and facilities from the largest hospital groups
Standard
Covers all hospitals on the Essential list as well as independent hospitals and clinics
Extended
Covers all hospitals on the Essential and Standard lists as well as a wide range of London hospitals
The Exeter offers a high level of mental health cover as an optional add-on to your policy.
For family groups, each person covered by an Exeter Health+ policy has an independent no claims discount. This means that if one person claims on the policy, other members don't have to worry about their discount being lost.
Need Help? Start Live Chat with our Experts

Neil
Pensions Advice

Robert
Income Protection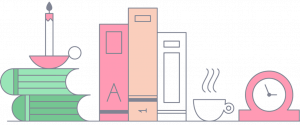 The Exeter Health Insurance Policy Conditions
Key Policy Details

Underwriting Options

Full Medical Underwriting
Fixed Moratorium
Rolling Moratorium
Continued Personal Medical Exclusions

Excess

£0 / £100 / £250 / £500 / £1000 / £3,000 / £5,000

No Claims Discount

The Exeter's No Claims Discount works on a 15 tiered scale, reaching a maximum discount of 75%

Minimum Entry Age

18 years old
Inclusive Core Cover

Inpatient & Day-Patient Treatment

Unlimited cover for:

Specialist fees
Diagnostic tests & pre-admission tests
Hospital charges

Cancer Cover

Unlimited (see Cancer Cover for more details)

CT, MRI & PET Scans

Unlimited cover for scans, including professional fees
Outpatient Cover

Outpatient Surgery 

Included

Receive unlimited cover for any outpatient surgery

Post-Op Physiotherapy

Included

Up to 3 sessions of post-operative physiotherapy as an outpatient following surgery

Outpatient Cover

Optional

Choose your level of cover (unlimited / £1,000 per year / £500 per year / none) for:

Consultation fees
Diagnostic tests
ECGs
Pathology tests

Therapies

Optional

Choose your level of cover (unlimited / £1,000 per year / £500 per year / none) for treatments performed by a:

Physiotherapist
Chiropractor
Osteopath
Acupuncturist
Podiatrist
Speech therapist
Pain clinic
Dietician (limited to 2 consultations per year)
Optional Extras and Additional Benefits

Private Ambulance

Included

Unlimited cover for medically essential transportation between or from private hospitals

Home Nursing

Included

Unlimited cover for home nursing following inpatient / day-patient treatment

Parental Accommodation

Included

Unlimited cover for a parent to stay with a child under the age of 18 while they are being treated and covered by the policy

NHS Cash Benefit

Included

Members receive £150 per night for up to 3 nights if they have inpatient treatment under the NHS that would be covered by the policy

Hospice Donation

Included

£250 will be donated to the hospice of your choice if you are admitted for care

Mental Health Cover

Optional

28 days of inpatient/ day-patient mental health treatments as well as unlimited cover for specialist fees and diagnostic tests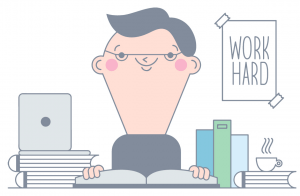 Drewberry Reviews Health Insurance from The Exeter
The Exeter Health+ provides extensive cover for cancer treatments as standard, covering in full a range of cancer treatments and therapies.
Key Comparison Points
Instead of offering several different policies, The Exeter offers different levels of cover for each of their optional covers to give policyholders more control over which benefits and cover options. The most useful of these is the different levels of outpatient cover offered, which allows people to benefit from valuable outpatient treatment without paying high premiums for full cover.
The Exeter's optional therapy cover offers cover for an extensive list of therapies that are typically difficult to receive under the NHS. This allows policyholders to access these important therapies that can transform their recovery process after certain treatments.
Even without adding outpatient cover to your policy, The Exeter's Health+ policy automatically includes some level of outpatient cover to ensure that you get the important care that you need, such as outpatient surgeries and post-op therapy.
Additional Benefits & Cancer Cover
Optional Cancer Cover
Full cover for:
Hospital fees
Diagnostic tests, scans and consultations
Surgery
Drug therapy
Radio therapy
Palliative care
Monitoring
Stem cell or bone marrow treatment
Hormone therapy
Cancer cover from The Exeter will also offer a £250 donation to a hospice if you are admitted for care and full cover for your hospital fees while you await admission, and a NHS cash benefit of £150 per night for a maximum of 30 nights.
The Exeter Membership Benefits
With each policy, The Exeter provide access to their HealthWise self-care app. This app puts you in touch with a range of professionals and services to better help you mange your health at home.
Digital GP Appointments: Book phone or video GP consultations using The Exeter's app if you need clinical advice, a prescription, or a recommendation for further treatment.
Second Medical Opinion: 

Get a second medical opinion from a medical expert to assess a diagnosis. Receive up to 2 assessments per year. 

Physiotherapy and CBT: Claim up to 6 sessions of physiotherapy and 6 sessions of counselling / cognitive behavioural therapy per year via video consultation.

Josh at Drewberry was extremely helpful and friendly in answering my many questions about the policy before I went ahead.
Mark France
02/01/2018
The Exeter Health Insurance: Questions and Answers

At Drewberry, we have made it our missions to know all of the ins and outs of these policies, putting us in the best position to help you find the right policy.
Below, we have put together some of the top FAQs for The Exeter's Health+ policy and given our answers. If you need our help finding the best policy or would just like to know more, contact us today on 01273646484.
Emma Wilson
Employee Benefits Consultant at Drewberry
Q. If I claim on my policy, will my no claims discount be reset to the first tier?
A. If you have spent some time climbing the tiers of The Exeter's no-claims-discount system, you don't have to worry that a single claim will bring your bonus right back down to zero.
The maximum number of levels that your discount will be reduced by is 3 and the decrease that your discount takes is relative to the size of the claim made. This means that if your total claims for the year total less than £300, you can stay at the same level.
---
Q. What exclusions can I expect will be applied to my policy?
A. The Exeter Health+ policies will not cover pre-existing conditions or conditions that you experienced symptoms for prior to taking out your policy. As with all Health Insurance policies, you will also not be covered for chronic conditions; however, The Exeter may be willing to cover the cost of initial investigations and tests leading up to your diagnosis providing your policy includes the appropriate optional covers.
Compare Top 10 UK
Health
Insurers

Takes approx. 60 seconds
Frequently Asked Private Medical Insurance Questions
I am considering a private medical insurance policy and do not fully understand the different between...
I am looking for a comprehensive medical insurance plan and want to know what defines a plan as comprehensive...
I am looking to take out private medical insurance and I was wondering if this would cover me on holidays...
I have an existing health insurance plan however it is coming up to renewal and I would like to see if...