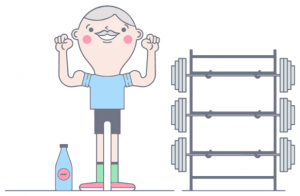 Over 50s Health Insurance
Over 50s Health Insurance provides Private Medical Insurance (PMI) and access to private healthcare for those at or near retirement. However, many people resist purchasing a policy because they suspect that it is too expensive.

While it's true that an insurance policy will be more expensive as we get older, there are a few ways in which your cover can be adjusted to make policies more affordable.
In this guide to PMI for people aged 50+, we will show you what kinds of cover are available and how to find the right Medical Insurance policy for you.
Nadeem Farid
Employee Benefits Consultant at Drewberry
Compare Top 10 UK
Health
Insurers

Takes approx. 60 seconds
This Guide…

Written by:
Michael Englefield
Content Manager at Drewberry
Can Retirees Get Health Insurance?
One of the reasons some people don't look for Medical Insurance after retirement is because they aren't aware it exists – or they feel it would be far too expensive for them. However, this is a misconception.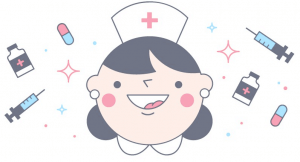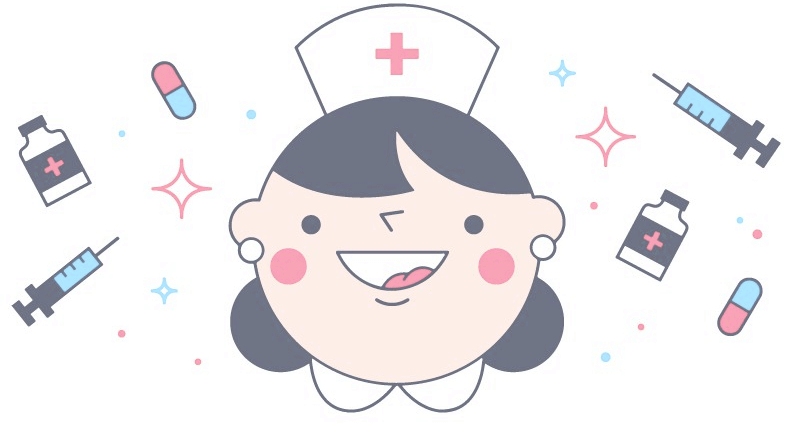 While there are some challenges to finding a policy after you reach a certain age, it is very possible to get Health Insurance for over 50s. The trick to finding an affordable policy is choosing the right options and putting in the work to find out what's available.
Need Help? Start Live Chat with our Experts

Neil
Pensions Advice

Robert
Income Protection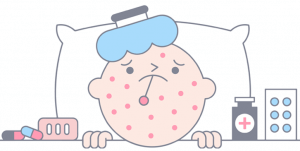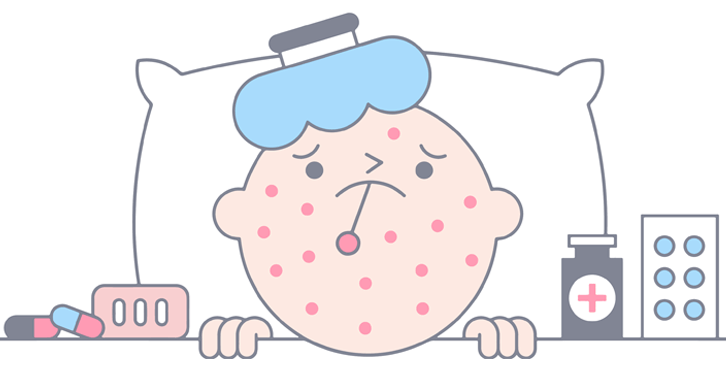 What Does Over 50s Health Insurance Cover?
In general, Health Insurance is used to cover the treatment of acute conditions, which are illnesses that can be reversed with treatment. Chronic conditions on the other hand, which require long-term management but can't be cured, are hardly ever covered by PMI policies.
| | |
| --- | --- |
| Acute Conditions | Chronic Conditions |
| Broken bone | Diabetes |
| Pneumonia | Asthma |
| Joint replacement surgery | High blood pressure |
| Cancer | Crohn's disease |

In some instances, a Health Insurance policy may cover the treatment of acute symptoms of chronic conditions. For example, while the routine management of asthma is not covered by Health Insurance, the treatment of an asthma flareup may be covered because it's only a temporary manifestation of the underlying chronic condition.
Policies also typically cover up to the diagnosis of a chronic condition. For instance, if you develop joint pain your Medical Insurance might pay for scans and tests that identify that you have arthritis. However, at that point cover for arthritis would cease as it's a chronic condition.
Emma Wilson
Employee Benefits Consultant at Drewberry
Cover Options
There are a range of options to choose from that can adjust the cover of over 50s Health Insurance. These will all have an impact on the cost of Medical Insurance, which means that you will need to think carefully about which ones you need.
There's a lot you can do to keep a lid on the cost of Health Insurance for over 50s to ensure it remains affordable throughout your older years.
One of the most important decisions you will have to make when you start looking at policies is deciding the types of treatments that you want to be covered for. There are three different types of care that you can be covered for: inpatient care, day-patient care and outpatient care.
| | | |
| --- | --- | --- |
| Inpatient | Day-Patient | Outpatient |
| Included | Included/Optional | Optional |
| Treatment that requires the use of a hospital bed for at least one night. | Treatment that requires the use of a hospital bed during the day but not overnight. | Treatment that does not require the use of a hospital bed at all. |
Basic PMI policies cover inpatient and usually day-patient care as standard – this is usually known as 'core' cover.
As such, over 50s Health Insurance policies will almost always cover serious procedures such as operations, providing they're for an acute condition and aren't excluded in your policy's terms.


Outpatient treatments, however, are rarely covered automatically and cover for these treatments is typically provided as an optional extra. Policyholders will need to pay extra to add outpatient treatments to their cover.
Outpatient cover typically includes diagnostic consultations, tests, scans and procedures. If you choose not to add outpatient cover to your Medical Insurance, then you'll need to use the NHS for such treatment.
Other optional add-ons include:
Therapies cover – covers the cost of certain therapies, such as osteopathy and podiatry.
Psychiatric treatment – a sought-after add-on to Private Medical Insurance, psychiatric cover provides limited inpatient and outpatient treatment for acute psychiatric conditions.
Cancer cover – 'core' policies cover at least inpatient treatment (e.g. surgery) as standard, while most will also offer chemotherapy and radiotherapy as standard.
Read more about what PMI covers here >>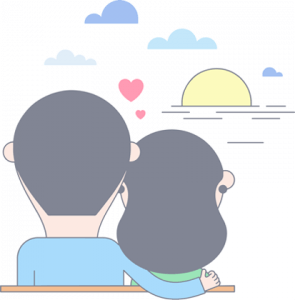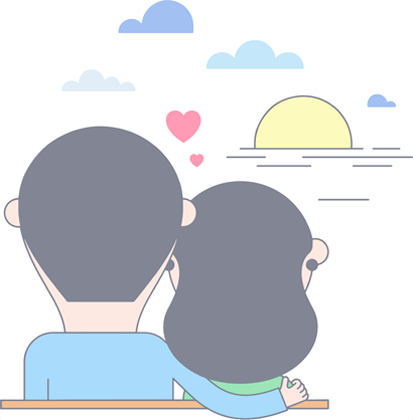 What are My Health Insurance Options After Retirement?
There are a few different options that you can choose from to receive the medical treatments you may need after retirement. However, not all of these options will be accessible for everyone.
NHS Provided Healthcare
The most obvious alternative to private healthcare would be the NHS. Overall, the NHS does a fantastic job of providing treatment free at the point of use. However, in recent years it has been put under a lot of pressure and because of this there are some instances where the NHS might fall short of providing your desired level of care.
Pros

Cons

Free

Long waiting times

Easy to access

Lack of control over treatments

Treats conditions not covered by PMI

Inconsistent care (might see multiple doctors)
One of the biggest issues with using the NHS's services is the waiting times for treatments. In March 2018, 2,755 of the 3.84 million patients waiting to start treatment had been waiting more than 52 weeks.
Self-Funded Private Healthcare
If you want private medical treatments but don't want to pay for insurance, you do have the option to pay for your treatments using your savings. However, due to our increased susceptibility to illnesses and injuries as we get older, it is very possible that funding your own treatment will be far more expensive than a PMI policy.
Ultimately, one of the biggest issues with self-funded private treatment is affordability. Not everyone is capable of paying out of their own pocket for private treatments.
Continuing a Company Provided Policy
If you received Health Insurance cover from your last place of work in the form of a Group Health Insurance policy, there is a possibility that you will be able to carry your cover over into your retirement on an individual basis.


A lot of the benefits and drawbacks of carrying on a Group Health policy are dependent on your insurer and your employer. As the terms of your cover are up to them, you can't know for sure whether you will be covered or if the cover you get would be worth the cost after you retire.
The cost of keeping a group health insurance policy after retirement is something that you can't always rely on. Not everyone's situation will be the same and some insurers may hike up the cost of your cover after retirement to reflect the fact that you're no longer part of a group and are underwritten on an individual basis.
Personal Policy
A Personal Health Insurance policy is the most common option to cover the cost of private healthcare. There are a variety of options available that allow you to match your policy to your needs and your budget. That isn't to say, however, that getting a personal policy after retirement doesn't have its difficulties.
| | |
| --- | --- |
| Pros | Cons |
| Have eligible medical treatments fully covered or partially covered by insurers | Policies can be expensive for retirees unless you shop around |
| Access additional benefits and supportive services | You need to regularly review your policy to keep getting the best deal |
| Faster treatment than waiting for the NHS | You might not be covered for pre-existing conditions |
One of the biggest issues with Health Insurance for over 50s is that policies take a considerable amount of work to find and maintain. Not only will you need to look thoroughly for a good value policy, but you will also need to review it regularly to ensure that you have the best Health Insurance policy for the price you're paying.
Retirees who don't regularly look around for other Medical Insurance policies may miss the chance to get a cheaper policy elsewhere.

When it comes to finding and maintaining Medical Insurance after retirement, it really pays off to have an expert on your side. We can help you find the right policy as well as help you look around for potential alternative policies each year when your cover renews to ensure you're still getting the best deal.
We can even help you switch providers if we find something better and potentially advise you how to do so without losing cover for pre-existing conditions you suffered on your last policy.
Nadeem Farid
Employee Benefits Consultant at Drewberrry

Josh at Drewberry was extremely helpful and friendly in answering my many questions about the policy before I went ahead.
Mark France
02/01/2018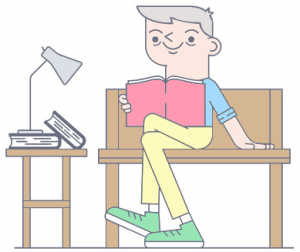 Can I get Health Insurance if I am over 65?
While these policies might not be overly common, it is possible to find affordable Private Health Insurance over 65. However, it can be especially difficult and comes with a fair amount of challenges which may require the expertise of a financial adviser to tackle.
What are the Main Challenges of Buying Medical Insurance Over 65?
The cost of Health Insurance for over 65 year olds is the first challenge that people will face when looking for a policy. Because older people are considerably more likely to claim on their Medical Insurance compared to a younger person, insurers tend to make up for the extra risk by increasing the cost of a policy. The older you are when you apply for your policy, the more expensive your starting premiums are likely to be.


If you are already facing some of the medical issues associated with age, there is a chance that your policy will have reduced cover.
This is because, depending on your underwriting, your insurer may exclude some of the health issues that you may have experienced in the years prior to taking out your policy. These are known as 'pre-existing conditions'.
Most insurers will have an age limit for which people can apply for a policy. Some providers set this limit as low as 65 while others will cover you until your late 70s. There are even some insurance providers that don't have any age limit at all providing you apply before a certain age.
These challenges can make it difficult to find Private Health Insurance over 65, but an experienced insurance broker will know how to tackle these challenges and potentially find a worthwhile policy for you.
While there may be a lot of work involved in finding and applying for policies, reliable protection for your older years can secure a better quality of life after retirement. This can allow you to enjoy much more and worry a lot less about your health.
Matteo Mockler
Health & Wellbeing Expert at Drewberry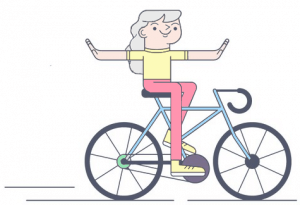 Is Health Insurance for Over 50s Worth It?
For many of us, our later years are punctuated by periods of ill health, which is why post-retirement may be the time when a Health Insurance policy is most relevant to your needs.
According to AgeUK, out of the 18.7 million adults admitted to hospital in 2016, 7.6 million (41%) were aged 65 and over.
The number of older people requiring inpatient care has also risen considerably over the past few years, with 16.2 million older individuals admitted to hospital between 2015 and 2016 (an increase of 8.9% since 2011). They are also staying an average of 9.1 days per admission while the average across all age groups is 5 days.
Between 2013 and 2015, 36% of all UK cancer cases were diagnosed in people aged 75 and over.
How Much Does Over 50s Health Insurance Cost?
Due to older people making more claims on their Health Insurance after retirement, policies tend to be more expensive for older policyholders.
As we get older we become more susceptible to injuries and illnesses, so the likelihood of claiming on a Health Insurance policy increases.
Your Health Insurance policy is going to be priced based on a range of factors:
Level of outpatient cover
Optional add-ons
Your address
Your age
Smoker status
Your medical history and current state of health.

When buying a policy, you should remember that the initial price of your premiums is unlikely to be the amount that you pay next year.
Nadeem Farid
Employee Benefits Consultant at Drewberry
Some factors that influence the cost of your policy are things that you are unable to control, like your age or your medical history. However, there are a few ways in which you can adjust the cost of your policy to keep it affordable even as you get older.
Can I Reduce the Cost of my Medical Insurance Policy?
Ultimately, you can reduce the cost of your policy by limiting your insurance so that it covers only the necessities. Stripping your policy of expensive non-core cover options, like outpatient benefits or routine dental/optical cover, are the first things you can do to bring down the cost of your policy.


Underwriting
If you have been in good health for the past 5 years and not needed any serious medical treatment, you can choose Full Medical Underwriting for your policy. This is the least expensive type of underwriting because it involves your insurer automatically excluding any pre-existing conditions that you have suffered from 5 years prior to taking out your policy.
Excess
One of the best options to take advantage of when you apply for your policy is the excess. An excess is an amount that the policyholder agrees to contribute per claim. The more you agree to pay per claim, the lower your premiums will be, which goes a long way to make a policy more affordable.
Six week NHS wait
Another option to make a policy more cost effective is to add a Six Week Deferment. With this option, you would only be able to make a claim if the wait time for your treatment on the NHS is longer than six weeks. When you add this option, the cost of your policy can be brought down considerably and you stand a better chance of protecting your no-claims bonus if your policy has one.
Hospital list
Some insurers give you a range of options to choose from in terms of the facilities and hospitals where you can receive your treatments. To lower the cost of your policy you can choose a reduced hospital list. This limits the hospitals you can visit to a certain area or means that you receive your treatment in a private ward in an NHS hospital rather than visiting an entirely private hospital.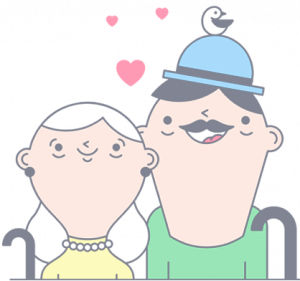 How Do I Get Medical Insurance After Retirement?
There are a lot of tough decisions that you will need to make when buying Health Insurance for over 50s. That's why it helps to speak to a financial adviser before you take out your policy.
Step 1: Decide what you want from your policy and how much you want to spend.
Look carefully at the options available, like outpatient cover and add-on cover, and decide how much you might need. It is also important to think realistically about how much you are willing to spend on an insurance policy.
Step 2: Look at insurers and the policy options they have available.
Most insurers offer highly flexible over 50s Health Insurance policies that you can adjust to your needs, so you should look at the options they provide for your policy. You can also look at the unique benefits and services they offer policyholders, such as 24 hour phone access to GPs or extended cancer support services.
Step 3: Compare Health Insurance quotes and decide which insurer gives you the best value policy.
After you have developed an idea of what you want from your policy, it is time to start comparing quotes. You can do this by going to each insurer individually to receive a quote and compare them yourself, or you can ask Drewberry for help. Our financial advisers are able to collect quotes for you and summarise their findings in an easy-to-read email report.
Step 4: Apply for your policy and provide your insurer with the necessary documentation.
Once you have decided on your provider and policy, you can complete your application. Depending on the type of underwriting you choose, you may be asked to fill out a medical questionnaire as part of your application.
Step 5: Finalise your application and begin paying your premiums to maintain your policy.
Your insurance provider will give you all of the details of your policy after they have accepted your application and set up your policy. They will tell you how and when you will need to pay your premiums as well as give you an explanation of the process involved in making a claim.
Step 6: Review your policy on a regular basis and compare it with other policies on the market.
Health Insurance after retirement shouldn't be left alone and forgotten about. To ensure that you are getting the best deal for your insurance policy, you will need to review it on a regular basis to see how your cover compares to the cost.
Alternatively, instead of trying to find and compare policies on your own, which can be very confusing and time consuming, you can speak to a financial adviser.
Finding Health Insurance for over 50s can be a difficult task, but our advisers can take all of the legwork out of the equation by comparing policies and quotes on your behalf.
Matteo Mockler
Health & Wellbeing Expert at Drewberry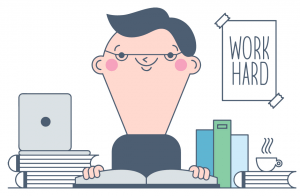 Get Expert Health Insurance Advice
Finding good quality Health Insurance for over 50s can be a complicated and confusing process. That's why it helps to recruit the expertise of a financial adviser. At Drewberry, we've made it our business to know UK policies and providers inside and out to put us in the best position to find you the best value over 50s Health Insurance policy.
Contact Drewberry financial advisers today at 01273646484 to start your search for a policy.
The sooner you take out your policy, the higher the likelihood that you'll find better value cover for your medical needs going into retirement.
Matteo Mockler
Health & Wellbeing Expert at Drewberry
Compare Top 10 UK
Health
Insurers

Takes approx. 60 seconds
Frequently Asked Private Medical Insurance Questions
My company healthcare policy includes travel and medical cover for business; I travel extensively and...
I have been looking to take out private medical insurance and in doing my research I keep coming across...
We have a private medical insurance plan for our family and our eldest is going off to University soon...
I smoke about 10 cigarettes per day and I know sometimes this can increase insurance premiums, is this...