Why Comprehensive Health Insurance?
Comprehensive Health Insurance provides you with access to private healthcare so you can bypass NHS waiting lists.
Peace of mind knowing there are no waiting lists, private rooms, the highest standards of care ❤ and round the clock visiting hours 🕑.
Have choice over where and when your treatment takes place as well as the specialist who treats you.
What is it for?
What does Medical Insurance cover?
Nearly all Private Health Insurance plans provide full cover for eligible inpatient healthcare whilst a comprehensive policy will extend the cover to include all costs for outpatient consultations, treatments and tests.
The best and most comprehensive medical insurance policies will include cover that cheaper plans may have only as an optional extra, such as including alternative therapies or psychiatric cover as standard rather than as an additional add-on.
Tailoring your policy
With most insurers having a modular approach it means you can tailor your policy by choosing the options that matter most to you and make your plan as comprehensive as you need it to be.
What does it cover?
How does Private Health Insurance work?
A comprehensive policy should allow you to use private facilities and specialists for all parts of your healthcare treatment due to outpatient cover being included as standard.
No Outpatient Cover

With Outpatient Cover

With outpatient cover, diagnosis of medical conditions and tests can be performed a lot faster and you have more control over when and where your appointments take place.
How does it work?
Do I need Private Medical Insurance?
Although the National Health Service (NHS) does a brilliant job with limited resources, millions of people in the UK have decided they would rather be treated privately.
Should I go private?
For those who choose to take out the best Medical Insurance they will benefit from speedier diagnosis and treatment, the highest quality care, lower infection risks, private rooms with Internet access and around-the-clock visiting times.
Private Health Insurance is particularly popular with individuals with busy lives who may suffer financially if they had to spend time off work waiting for treatment.
It is also popular among older individuals who may choose Health Insurance to avoid having to wait for important treatments. Orthopaedic treatments, for example, have some of the longest NHS waiting times.
Do I need cover?
Your Key Options
Therapies Cover
It is common for comprehensive plans to cover therapies (such as physiotherapy), although sometimes there may be a limit on such cover.
Psychiatric Cover
Some insurers offer certain levels of cover for psychiatric treatments, therapies and counselling services as standard when you choose comprehensive cover.
Comprehensive Cancer Cover
Extended cancer cover is normally used to cover the cost of cancer related therapies and treatments, including access to drugs that may not be available on the NHS. The most comprehensive cancer cover will see you being treated entirely privately, from diagnosis to treatment.
What are my options?
Compare Top 10 UK
Health
Insurers

Takes approx. 60 seconds
This Guide…

Written by:
Michael Englefield
Content Manager at Drewberry
⏰  10 min read
What is Comprehensive Health Insurance?
In addition to covering outpatient treatment in full, a fully comprehensive Medical Insurance plan will provide extended cover for other methods of treatment such as physiotherapy, cognitive behavioural therapy, acupuncture and cancer-specific hormone therapy.
Other additional benefits sometimes covered by fully comprehensive policies include routine dental and optical treatments and home nursing.The details below provide an overview of the cover that is included in a typical comprehensive health insurance plan.
Receive full outpatient cover for consultations, treatments, tests and scans.
Extended cover for therapies, such as physiotherapy, osteopathy, acupuncture and homeopathy.
An extensive hospital list that includes the UK's best private hospitals, including sought-after London ones.
Cover for psychiatric treatments and therapies.
Routine dental and optical care.
Advanced cover for cancer treatments and therapies.
Comprehensive cover in overseas hospitals if you're abroad.
Need Help? Start Live Chat with our Experts

Neil
Pensions Advice

Robert
Income Protection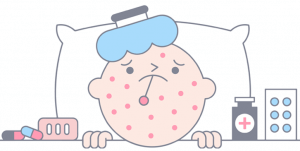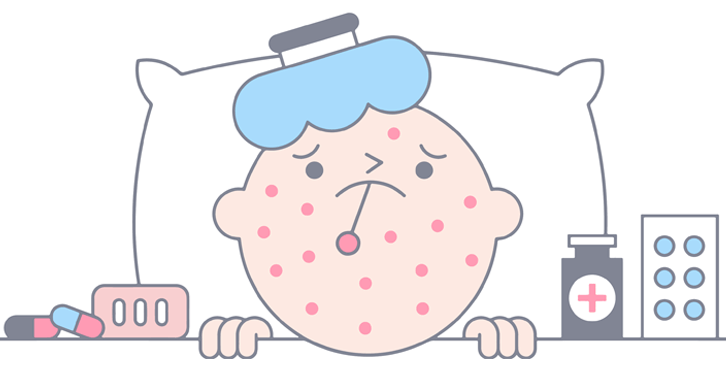 Do I Need Comprehensive Health Insurance?
There are many reasons why Health Insurance is a worthwhile, one of the most common reasons being because NHS waiting lists can leave people waiting months for important medical treatments.
With a truly comprehensive Private Health Insurance policy, you can get private consultations and treatments quickly and paid in full with a range of other additional benefits.

Josh at Drewberry was extremely helpful and friendly in answering my many questions about the policy before I went ahead.
Mark France
02/01/2018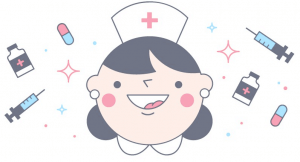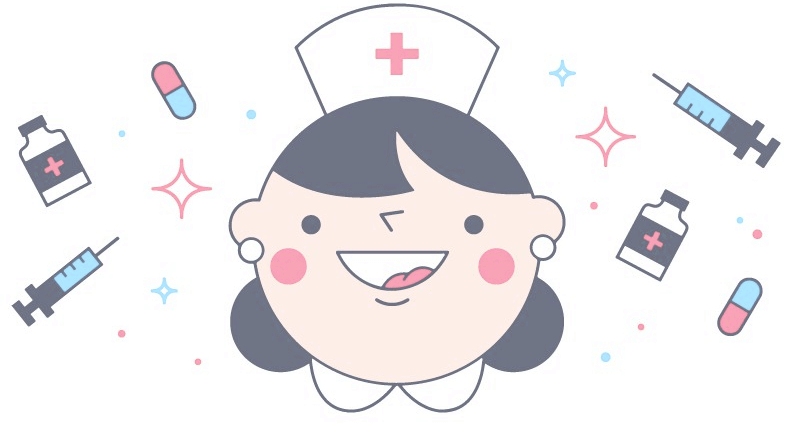 What is Fully Comprehensive Medical Insurance Cover?
Comprehensive cover provides greater peace of mind knowing that all eligible inpatient, day-patient, outpatient and associated healthcare services are covered.
Even the most basic Medical Insurance policies cover eligible inpatient and usually day-patient healthcare. The real difference in the level of cover provided by a truly comprehensive policy is the additional outpatient cover and benefits provided by the policy.
Consultations
With Comprehensive Health Insurance policies, all outpatient consultations with a specialist are covered in full and there are generally no limits imposed on the number of eligible consultations.
Basic Medical Insurance plans, on the other hand, or those with reduced outpatient cover, will typically provide no cover at all for consultations or limit the number of consultations per policy per year.
MRI, CT and PET Scans
Nearly all comprehensive policies cover these scans in full and without restriction where many low cost policies will only cover these if they're related to an inpatient admission.
Other Diagnostic Tests
Practically all comprehensive plans will cover other diagnostic tests in full and without restriction. Basic plans either impose monetary restrictions on diagnostic tests, limit them to inpatient admissions only, or simply provide no cover at all.
Cancer cover
Nearly all health insurance plans regardless of how comprehensive will provide full cover for radiotherapy and chemotherapy. In addition comprehensive private health insurance policies can provide cover for other essentials, such as prostheses, biological therapies, and counselling services.
Some policies will allow you to reduce the level of cancer cover and therefore the cost of your premiums by imposing an NHS restriction on cancer treatment. This means that your cancer treatment will have to be under the NHS unless the drugs/therapy you require is only available privately.
Additional Benefit Options
As well as providing full cover for your essential treatments and consultations, a comprehensive policy can provide additional cover and a range of complimentary benefits. Such cover is rarely if ever included as an option for a basic Health Insurance policy.
Physiotherapy
Most comprehensive health insurance plans will provide full cover for physiotherapy. Less comprehensive policies are unlikely to provide a level of outpatient physiotherapy or typically limit the cover provided to £500 per policy year. Some will only cover sessions if they are a follow-up from a covered inpatient treatment.
Psychiatric Healthcare
Many comprehensive policies provide at least some psychiatric cover as part of their plans. This is typically limited to outpatient-only sessions.
Inpatient treatment in a psychiatric hospital tends to be an optional extra, even on comprehensive Health Insurance policies, because of the additional cost of providing these services.
While there are some comprehensive private medical insurance policies that offer both inpatient and outpatient psychiatric care as standard, most policies provide limited cover. They will either cap the cost of your psychiatric care per policy per year or cover only specific psychiatric treatments.
Basic plans rarely cover psychiatric healthcare at all.
Alternative Medicines
Alternative medicines like acupuncture and homeopathy are typically covered up to a limit by comprehensive plans, although some of the best plans will cover them in full.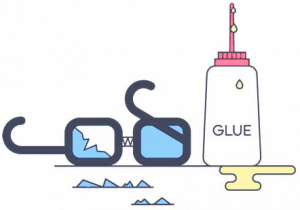 Comprehensive Health Cover Upgrades
Routine Dental and Optical Care
A number of policies allow you to include routine dental and optical healthcare to your plan for an additional premium.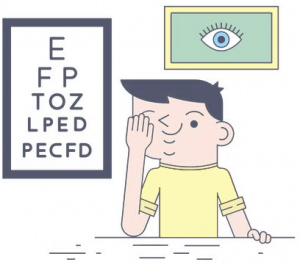 The benefit provided usually sets out a specified pot of 'cash' for you to use throughout the year and claims are typically subject to an excess.
Overseas Cover
Although overseas cover is not generally an added extra, a very small number of the best Health Insurance plans include this benefit as part of the policy.
With it added to your policy, you will be covered for medical treatments while you're abroad if you need them. So if you travel overseas regularly, it might be worth selecting a policy that includes overseas cover.
Upgraded Hospital List
For an increase in premium, it is possible to upgrade your hospital list to a premier list or a London list. The London list provides access to an increased number of London hospitals compared to a standard national list.
With the premier list you can receive treatment at practically any hospital in the United Kingdom, including the UK's most prestigious London hospitals.

There are a lot of decisions to be made when it comes to buying a Health Insurance policy. As well as choosing the level of cover you want, there are some additional benefits and upgrades you can add to your policy to increase your cover even more.
Emma Wilson
Employee Benefits Consultant at Drewberry
How Much Does Comprehensive Medical Insurance Cost?
Initially, your Health Insurance policy will be priced based on a range of factors, including your age, geography, and whether or not you smoke.
After this, it will be the options that you choose which will have the most influence over your policy's premiums and how comprehensive your cover will be.
Level of outpatient cover
Additional benefits
Chosen hospital list
Can I Reduce the Cost of Comprehensive Cover?
In general, the more cover you add to your policy the more it will cost. However, there are two important options to look out for that may help you reduce your premiums if you add them to your policy.
Excess
An excess is an amount that you agree to contribute to the cost of your private medical treatments. By adding a larger excess to your policy, you can lower the cost of your policy.
Six week wait option
Not everyone would be willing to add this option to their policy, but it can significantly reduce the cost of your policy as well as help you protect your no claims bonus. When this condition is added, your insurer will only cover you for private healthcare if you are placed on an NHS waiting list for longer than 6 weeks.
To get an idea of what your comprehensive health cover might cost you can get online private health insurance quotes from the top 10 UK insurers or speak to our advisers on 02084327333.
Matteo Mockler
Health & Wellbeing Expert at Drewberry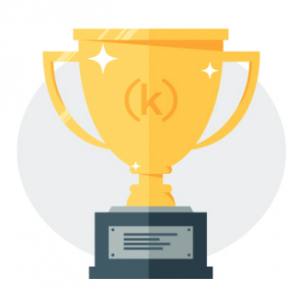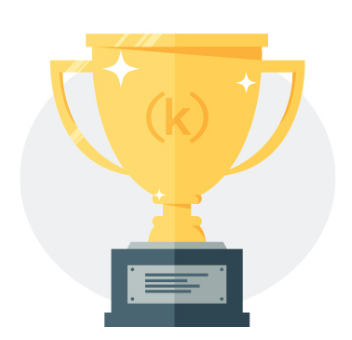 7 Best Comprehensive Medical Insurance Providers
Established in 1997, April UK are a smaller player in the private health insurance market but what they lack in size they make up for with their service. With some of the best client reviews of any of the health insurance providers their comprehensive policy is very competitive.

Excess: £100 / £250 / £500 / £1,000  per year
Cancer Cover: Paid in full
Optional dental & optical benefits

Formed from the merger of Norwich Union and CGU PLC in 2000, Aviva is the world's sixth-largest insurer.

Excess: £100 / £200 / £500 / £3,000 / £5,000 per year
6 week NHS wait option: Available
Cancer Cover: Paid in full

AXA PPP Healthcare was incorporated in 1940 as the London Association for Hospital Services. In 2016, AXA won the Best Direct Healthcare Provider at the YourMoney.com Direct Awards.

Excess: £100 / £250 / £500 / £1,000 / £2,500 / £5,000
6 week NHS wait option: Available
Cancer Cover: Paid in full

Bupa – originally known as the British United Provident Association – was founded in the UK in 1947 when 17 separate provident associations joined together.

Excess: £0-£500
6 week NHS wait option: Available
Cancer Cover: Paid in full

Previously known as Exeter Family Friendly, The Exeter as it is now known is an award-winning provider of Private Medical Insurance.

The Exeter Comprehensive Health Insurance offering is known as Health Cover for Me.

Excess: £100 / £250 / £500 / £1,000
Cancer Cover: Paid in full

A less well known Health Insurance provider whose Elite policy is very comprehensive and can include cover for a Private GP. Being small their focus is on their client service winning the Best Customer Service Award at the Health Insurance Awards in 2015 and nominated again in 2016 and 2017.

Freedom's Elite Health Insurance is one of the UK's most comprehensive private medical insurance policies.

Excess: £100 / £250 / £500 / £1,000
Cancer Cover: Paid in full
Optional GP, dental and optical benefits

Vitality Health is currently the fourth largest provider of Private Medical Insurance in the UK and have an offering which focuses on promoting wellbeing and an active lifestyle through their points based system.

Excess: £0 / £100 / £250 / £500 / £1,000 once a year or once per claim
Cancer Cover: Paid in full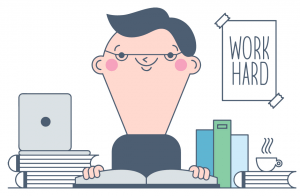 Get Expert Comprehensive Health Insurance Advice
A Comprehensive Health Insurance plan is designed to ensure that any medical treatment that is required, whether inpatient or outpatient treatment, can take place privately. All you need is a referral from your NHS GP and after that point, treatment will be entirely private.
All of the leading UK providers offer some form of comprehensive cover, although they can vary considerably in what they offer. The devil is in the details, so it is vital that you read the terms of your policy carefully to make sure you're getting the right kind of cover.
If you are looking for Health Insurance cover and would like more information or some advice please don't hesitate to pop us a call on 📞 01273646484 or get an instant online health insurance quote here.
Matteo Mockler
Health & Wellbeing Expert at Drewberry
Compare Top 10 UK
Health
Insurers

Takes approx. 60 seconds
Frequently Asked Private Medical Insurance Questions
I am looking to take out private medical insurance and I was wondering if there are any...
I have existing health cover and am look to find a cheaper alternative, I have claimed on the policy...
I'm about to apply for private health insurance but I'm not sure what the difference is between moratorium...
I have just been given company Private Medical Insurance through work and received my policy documents...