Why Self Employed Health Insurance?
Self employed private medical insurance provides you with access to private healthcare so you can bypass NHS waiting lists.
You get peace of mind knowing there are no waiting lists, the highest standards of care and round the clock visiting hours.
Have choice over where and when your treatment takes place as well as the specialist who treats you.
What is it for?
What does Private Medical Insurance cover?
Health Insurance for the self employed is designed to provide you with fast access to healthcare treatment in private facilities.
Core Cover
Most plans will cover inpatient and day patient treatment in full which means that you would be covered for treatment, testing and consultations where a hospital bed is required either overnight or just for the day.
Outpatient Cover
In order to be covered for initial consultations and diagnostic testing where a hospital bed is not required a level of outpatient cover is recommended to avoid NHS outpatient waiting lists.
Being self-employed you want to be back on your feet and earning an income as quickly as possible and there is nothing more frustrating than finding out you are at the mercy of a waiting list.
What does it cover?
How does Self Employed Health Insurance work?
The level of cover and type of treatment required will determine the exact process but the main variation depends on whether the policy includes outpatient cover.
No Outpatient Cover

With Outpatient Cover

Holding a policy without outpatient cover means that you run the risk of having to go through the NHS outpatient waiting list for diagnostic testing and initial consultations.
How does it work?
Do I need Soletrader Health Insurance?
Although the National Health Service (NHS) does a brilliant job with limited resources, millions of people in the UK have decided they would rather be treated privately.
Should I get private medical insurance?
Those with private healthcare cover benefit from speedier diagnosis and treatment, the highest quality care, lower infection risks, private rooms with internet access and round the clock visiting times.
Health Insurance is particularly popular with both company directors and soletraders. For the self-employed having no sick pay entitlement they often need to return to work as quickly as possible and cannot afford to wait for treatment on the NHS.
Do I need cover?
Your Key Options
Level of Outpatient Cover
Although the level of outpatient cover makes a sizable difference to the premiums it does ensure that initial consultations and testing can be done privately.
Cancer Cover
A popular option is to upgrade the policy so there is no time limit for the provision of biological cancer drugs (some plans have a standard limit of 12 months).
Psychiatric Cover
Although some plans include a base level of psychiatric cover it is more common for this to be a policy upgrade with most insurers, especially for outpatient treatment.
What are my options?
Compare Top 10 UK
Health
Insurers

Takes approx. 60 seconds
In This Guide…

Written by:
Alicia Hempsted
Content Manager at Drewberry
⏰  10 min read
What is Self Employed Health Insurance?
Self Employed Health Insurance is a form of medical insurance that offers self-employed individuals access to private healthcare to cover the cost of your treatments.
The UK's growing army of self-employed workers – both sole traders and company directors – rarely get any sick pay and so can't afford to be off work for long periods waiting for treatment on the NHS.
Opting for Private Health Insurance can often get you treated and back to work faster than if you'd waited for the NHS.
There are a number of additional options but the foundations of private medical insurance are built on two types of cover
Inpatient Cover requires you to be admitted to hospital and occupy a bed for at least one night and is covered in full on most health insurance plans.
Outpatient Cover is often an additional option which covers diagnostic tests and any procedures which don't require the use of a hospital bed.
In addition to this core cover, medical insurance policies often have many other options covering almost anything from rehabilitation therapies, mental health treatments, non-urgent optical and dental treatments as well as extensive cover for cancer treatments.

Josh at Drewberry was extremely helpful and friendly in answering my many questions about the policy before I went ahead.
Mark France
02/01/2018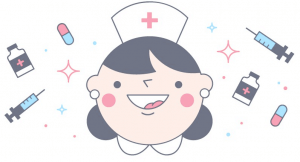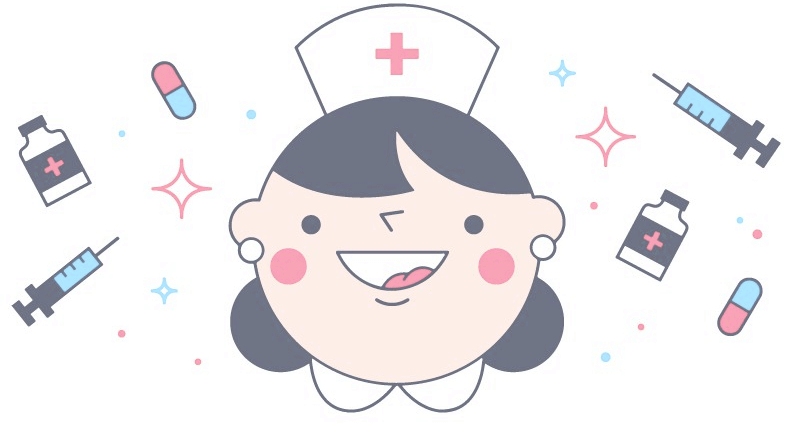 How Does Health Insurance for the Self Employed Work?
If you are faced with a health problem and require fast and efficient treatment, a Health Insurance policy will cover some or all of the cost for you to receive your treatment privately. Getting private treatment gives you the benefit of significantly reduced waiting times, access to esteemed specialists, use of private rooms and hospitals, and more control over when and where you receive your care.
What Does Self Employed Health Insurance Cover?
Medical conditions tend to either be defined as acute or chronic:
Acute Conditions come on quickly, and are accompanied by distinct symptoms that require short-term care and get better once they are treated.
Chronic Conditions are slower to develop, may progress over time and tend to be managed by treatment rather than ever getting better.
Self Employed Health Insurance will typically cover most acute health conditions, providing they are not pre-existing. Chronic conditions are not usually covered, acute flareups and symptoms of chronic conditions may be depending on the terms of your policy.
| | | |
| --- | --- | --- |
| Name | Description | Typical Availability |
| Inpatient Cover | Treatments and procedures (excluding emergency treatments) that require at least one overnight stay in a hospital bed. | Included |
| Day-patient Cover | Treatments and procedures that require the use of a hospital bed during the day, but do not require an overnight stay. | Included/ Optional |
| Outpatient Cover | Treatments, procedures and tests that require neither an overnight stay nor the use of a hospital bed. | Optional |
These options generally define what types of treatments that you can claim for on your policy. A serious surgical procedure, for example, would normally be covered under inpatient treatment and so would automatically be covered by your policy. An x-ray or blood test, on the other hand, would fall under outpatient care, so you would need to add outpatient cover to your policy in order for your insurer to cover the cost.

To read in more depth exactly what's covered by PMI, check out our guide 'What Does Private Health Insurance Cover'. The types of cover that are included automatically or as an additional option depend on the insurer you choose and the policies they have available.
Emma Wilson
Health & Wellbeing Expert at Drewberry
How to Claim Self Employed Health Insurance
After having your condition diagnosed by your GP or specialist and getting an open referral, you can contact your insurance provider to begin treatment for your problem at an approved private facility.
With your policy, you will be given a hospital list that shows you where you are eligible to receive your treatments, with some insurers giving you the option of extending your hospital list to a wider array of private facilities. When your claim for treatment is approved, your insurer will either recommend a particular hospital for you, or you will be able to choose which hospital would be most convenient for you.
Your insurer will provide you with an authorisation letter that you will need to take with you when you go for your treatment. This serves as evidence of your approved claim for treatment and informs the private service where the payment for your treatment will be coming from.
After your treatment, the cost will be charged either entirely to your insurer or partially and any remaining costs – including any excess – will need to be paid by you directly to the private hospital.
To learn more about how to purchase and claim Self Employed Health Insurance, you can read our guide 'How Private Health Insurance Works'.
Need Help? Start Live Chat with our Experts

Neil
Pensions Advice

Robert
Income Protection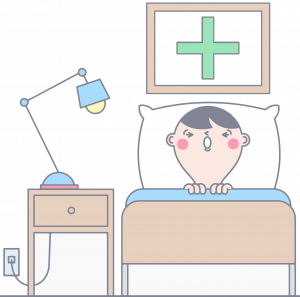 Do I Need Self Employed Health Insurance?
Self employed professionals do not always have the luxury of taking a break from work if they fall ill or injure themselves. For many self employed workers in the UK, a health problem may mean that they stop receiving income entirely until they recover and certain types of treatments and medical procedures require months of waiting on NHS waiting lists for some patients.
If you suffer from an injury or illness, how confident are you that you will get the fast and efficient care you need?
Waiting times are one of the most prominent issues with receiving swift treatment from the NHS, especially if the treatment you require is in particularly high demand. With private healthcare, however, you can receive fast diagnosis and treatment of conditions that keep you away from your work.
With added outpatient care and therapies, you can even receive prolonged support and care for your health condition to speed up your recovery even further and provide you with comprehensive care.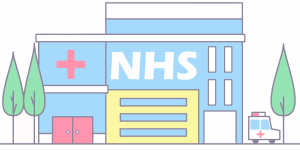 Can I Still Use NHS Services?
Private Health Insurance policies do not cover every health problem and in some instances it makes more sense to rely on the the NHS.
Health Insurance is not a replacement for the NHS – it's designed to work in tandem with it.
Admissions to Accident and Emergency, GP services, and the treatment of chronic conditions will still largely or entirely be provided by the NHS, regardless of your insurance coverage.


Some providers of Medical Insurance for self employed professionals offer an NHS benefit which will pay out if you choose to seek treatment via the NHS rather than claiming on your policy.
Alternatively, you can add a 6 week NHS wait to your policy helping you to protect a no claims bonus and avoid prematurely reaching any cover limits on your policy.

It's up to you to decide which types of treatments you would prefer to receive privately and which you will use NHS services for, although it helps to speak to an adviser if you're in need of more information and guidance.
Matthew Giles
Health & Wellbeing Expert at Drewberry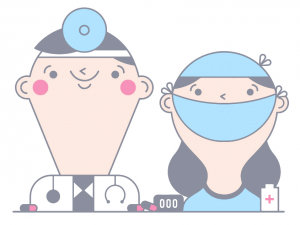 Key Health Insurance Policy Options
You will have a fair few decisions to make when the time comes to begin comparing Self Employed Medical Insurance policies and insurers. These options will have considerable effects on the cover of your policy and the cost.
Overseas Medical Insurance Cover
Do You Need Additional Medical Insurance Options?
Before adding extra cover options to your policy, it is important that you take the time to think about whether or not they are worth the added cost to your premiums.
Psychiatric cover, for example, can be worthwhile but will have a considerable impact on your premiums due to the high demand and cost of psychiatric treatments and therapies. Some policyholders may find that paying for private mental health treatments if and when they need them will cost them less in the long term than adding the cover to their Health Insurance policy.
Consider speaking to an adviser and shopping carefully for your policy to find the most cost effective options for your self employed healthcare needs.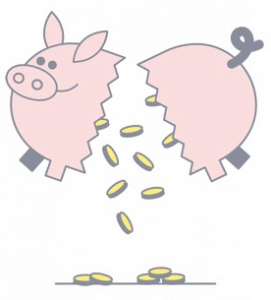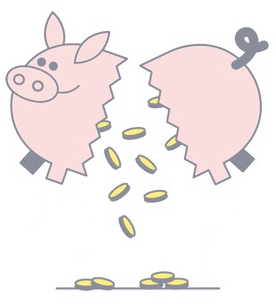 What Does Self Employed Medical Insurance Cost?
Self Employed Health Insurance differs in cost depending on your personal circumstances and how comprehensive the policy is. The more risk you pose for the insurer, the more you are likely to pay in premiums.
There are some personal details that affect the cost of Private Medical Insurance which you will not be able to control, such as your age. As you get older, you become more susceptible to health problems and so your insurer will likely increase the cost of your policy. Other details that affect the cost of your policy include:
Medical history: Prior to taking out your policy and while it is active, your medical history and claims history will affect the initial price and how the cost of your policy changes over time.
Smoker status: The negative health effects of tobacco make you far more likely to claim on a policy, which means that you will be charged a lot more for a PMI policy.
Your address: living in areas with more expensive private hospitals, like London, will increase your premiums
The options you choose when setting up your policy will also have an impact on the cost of your policy, although with the right options you tailor your cover to your needs and reduce your premiums.
Level of cover: While inpatient and day-patient care is typically covered as standard, you can add outpatient cover to your policy for increased premiums and in some cases adjust the limit of outpatient cover you want.
Excess: Adding an excess can greatly reduce premiums depending on how much you choose to add.
Hospital list: Choosing hospital lists with an increased number of hospitals or including more expensive facilities, such as those in Central London, will increase your premiums.
Additional cover options: Adding any additional cover options to your policy, such as psychiatric cover or dental/ optical cover, will make your policy more expensive.
Simply input your options and some personal details to view a Health Insurance premium estimate today.

To compare Health Insurance quotes properly, however, consider speaking to our expert advisers. We know the market inside out and are best-placed to help you find the balance of cost effective and comprehensive cover.
Nadeem Farid
Health & Wellbeing Expert at Drewberry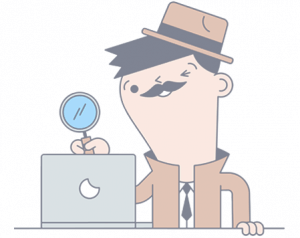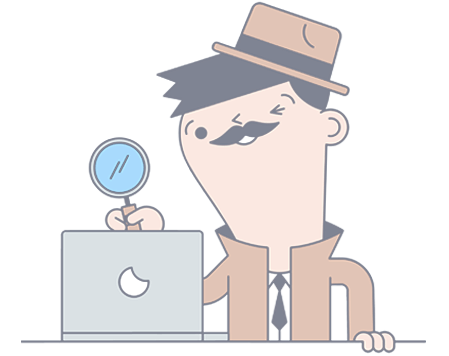 Compare Best Self Employed Health Insurance Companies
Many of the top UK Medical Insurance providers offer additional benefits and services with their policies that are worth looking into, such as remote GP services, private prescription services, and 24 hour support helplines.
Aviva covers in full all inpatient and day-patient treatment as standard, plus full cover for cancer treatments and therapies and home nursing.

Excess: £100 / £200 / £500 / £3,000 / £5,000 per year
Minimum entry age: 16
Outpatient cover options: £0 / £500 limit / £1,000 limit / Paid in full for all eligible treatment

Standard inpatient cover from AXA PP will cover all inpatient and day patient hospital charges, diagnostic tests, and consultations as well as chemotherapy/ radiotherapy for first-diagnosis cancer patients. AXA PPP also offer optional European/ Worldwide cover for medical treatments abroad.

Excess: £100 / £250 / £500 / £1,000 / £2,500 / £5,000
Minimum entry age: 16
Outpatient cover options: Limited / Paid in full

Bupa most comprehensive Health Insurance policy covers in full a range of outpatient treatments, including diagnostic tests, post-treatment follow-ups, therapies, and mental health outpatient treatments provided the condition does not become chronic.

Excess: £0-£500
Minimum entry age: 16
Outpatient cover options: £500 / £750 / £1,000 / Unlimited

The Exeter is the only UK insurer to offer fixed moratorium underwriting. The Exeter does not, however, does not have a no-claims discount and does not offer any cover option for mental health. They also require a compulsory excess of a minimum of £100.

Excess: Compulsory Excess £100; Voluntary Excess £0 / £100 / £250 / £500 / £1,000
Minimum entry age: 18
Outpatient cover options: Paid in full on its most comprehensive policy, Health Cover for Me

Along with full inpatient and day-patient cover, standard Vitality Health Insurance policies automatically include extended cover, which covers a full range of therapies and treatments as well as cover for wigs, home nursing care, and prostheses.

Excess: £0 / £100 / £250 / £500 / £1,000 once a year or once per claim
Minimum entry age: 18
Outpatient cover options: £500 / £750 / £1,000 / £1,250 / £1,500 / Paid in full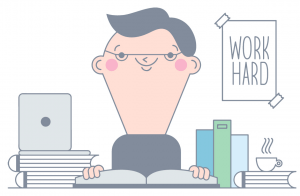 Get Expert Self Employed Medical Insurance Advice

Health Insurance is one of the most complex insurance products to compare due to the many different combinations of cover options available. That's why it is worth it to speak to a professional that knows these policies inside and out.
Our Health & Wellbeing Experts will take the time to get to know you and learn your healthcare needs before recommending cover and helping you compare the best UK Health Insurance policies. If you need some help please don't hesitate to get in touch with us on 📞 01273646484 or pop us an email to help@drewberry.co.uk.
Nadeem Farid
Health & Wellbeing Expert at Drewberry
Compare Top 10 UK
Health
Insurers

Takes approx. 60 seconds
Frequently Asked Private Medical Insurance Questions
I am new to being self employed and am looking to replace a number of employee benefits I received through...
I've noticed a small amount of tax taken out of my monthly salary for my private health insurance....
I have been on a group scheme most of my working life and am now getting close to retirement. I was wondering...
I have just been given company Private Medical Insurance through work and received my policy documents...