Why Contractor Health Insurance?
Contractor Medical Insurance offers you the chance to access private healthcare, bypassing the NHS waiting lists.
Have the peace of mind that comes from knowing there are no waiting lists and you'll get the highest standards of care.
With private healthcare you'll get choice over where and when your treatment takes place, as well over as the specialist who treats you.
Many contractors choose Health Insurance to ensure they're back on their feet and can return to work as quickly as possible.
Choose to include dental cover, physiotherapy and/or psychiatric cover to ensure you are covered for any eventuality.
What is it for?
What's covered by Contractor Medical Insurance?
Private Medical Insurance pays for healthcare in private medical facilities. However, what's covered can vary considerably depending on the type of policy you choose.
Inpatient & day patient cover
Most plans cover inpatient and day patient treatment in full. Inpatient and day patient treatment involves you occupying a hospital bed after a surgical procedure, either overnight or just for the day. It pays for all hospital costs associated with that stay.
Outpatient cover
The best Private Health Insurance plans will also cover outpatient treatment. Outpatient treatment generally involves diagnostic tests/scans, as well as hospital/clinic appointments where a bed isn't needed, such as for physiotherapy.
What does it cover?
How does contractor PMI work?
The biggest variation is whether you've opted for comprehensive health cover, which offers both inpatient and outpatient cover, or a basic plan which only covers inpatient treatment.
No outpatient cover

With outpatient cover

No outpatient cover may offer you low-cost Health Insurance but it means you'll have to rely on the NHS for outpatient care. This might be for important diagnostic tests or for therapies such as physiotherapy.
How does it work?
Can my company pay for my Health Insurance?
The answer is technically yes – if you're a contractor working through your own limited company then your business can pay for your Medical Insurance and offset the cost of the policy against its corporation tax bill.
However, Health Insurance which is paid for by your company is considered a P11D benefit and you will be taxed accordingly.
Usually with a 'benefit in kind' taxation your tax code is altered reducing your personal allowance to take account of the additional tax liability.
We recommend you speak to your accountant to ensure you are aware of any additional tax you will need to pay if your company is paying your health insurance premiums on your behalf.
Company paid?
Do contractors need Health Insurance?
The National Health Service does a brilliant job, but resources are limited. An ongoing funding squeeze coupled with demographic pressures from an older, sicker population means the NHS is now under considerable strain.
As a result, many people decide they'd prefer to be treated privately, potentially saving time and offering far more choice when it comes to treatment options.
Should I get Contractor Private Health Insurance?
Those with Private Health Insurance may benefit from speedier diagnosis and treatment, as well as being assured of the highest quality care, lower infection risks, private rooms with Internet access and round the clock visiting times.
Many contractors are attracted to PMI because they prefer having the peace of mind that if they need medical treatment they can have it fast at a time that suits them, minimising the toll their ill health might take on their business.
Do I need it?
Compare Top 10 UK
Health
Insurers

Takes approx. 60 seconds

Ciaran was Brilliant and provided a thorough service that delivered exactly what I was looking for. Very paitent and made even the most complex terminology sound simple.
Kato Mukasa
21/02/2018
What is Contractor Health Insurance?
Contractors choose Health Insurance so they have access to treatment faster than is usually available on the NHS. What's covered by your PMI will be determined by the policy you choose.
The more basic PMI plans for contractors only cover inpatient treatment or day patient treatment, where you need to occupy a hospital bed for a period of time.
Inpatient cover pays for your stay in a hospital bed – usually in your own private en-suite room – and related costs, such as the price of the procedure you're in for and the fees of surgeons, nurses and anaesthetists etc.
If you're looking for more comprehensive Medical Insurance, then you can opt for a premier or comprehensive PMI plan. This will also cover you for outpatient treatment as well as inpatient treatment.
Outpatient cover involves diagnostic tests/scans to get to the bottom of what's wrong. It may also pay for appointments where you don't need a hospital bed, such as for physiotherapy, but this isn't always covered as standard.
In addition to considering Inpatient vs Outpatient Cover for PMI, you'll also likely be offered the opportunity to put add-ons on your policy to make your Health Insurance even more comprehensive. This might include therapies, psychiatric cover or overseas cover.

While PMI gives you faster treatment, more choice in your care and even access to drugs not routinely available on the NHS, it's important to remember that Medical Insurance isn't designed to replace the NHS in every area. This includes emergency care and, for the most part, the care you receive from your GP, which will all continue to be taken care of by the NHS.
Nadeem Farid
Health & Wellbeing Expert at Drewberry
Should contractors get Private Health Insurance?
Ultimately, the question of whether or not you should get Medical Insurance is one for you to decide personally.
Medical Insurance is designed to minimise disruption to your business by ensuring prompt diagnosis and treatment, reducing the time you have to spend away from work and getting you back up and running as soon as possible.
Without Private Health Insurance, you'll still be eligible for treatment on the NHS. Even with PMI, some aspects of your treatment – such as emergency care and most likely GP appointments – will continue to be dealt with on the NHS, anyway,
However, many contractors find that the wait for NHS treatment is simply too long. If you're a contractor and the sole revenue generator for your limited company, you probably can't afford to wait for essential treatment to get you on your feet again and back to work.

Although products such as Income Protection for contractors or Executive Income Protection can provide a valuable replacement income to you as an individual if you're too ill to work they do not help speed up your treatment. Private health cover minimises your time away from your company helping as much as possible to limit any disruption to business as usual.
Rob Harvey
Independent Protection Expert at Drewberry
How is contractor medical insurance taxed?
How Private Health Insurance for contractors is taxed depends largely on how you choose to purchase it.
There are two ways you can opt to buy PMI if you're a contractor: personally as an individual or via your own limited company, where the business pays the premiums for you as an employee benefit.
How is Private Medical Insurance taxed when your company pays for it?
Your company can pay for Health Insurance for you and offset the cost of the premiums against corporation tax.
However, both you and your company will face other tax implications when paying for Medical Insurance through your business because the policy will be considered an employee benefit.
Your company will have to pay Employers' National Insurance Contributions at 13.8% on the benefit. Also, when Medical Insurance for contractors is paid for through a company, it's considered a P11D or a benefit in kind, which means you as an individual will have to pay extra tax on the benefit you receive also.
Is it better to pay for PMI myself than through my limited company?
In comparison, if you pay for Medical Insurance yourself then you do so out of post-tax income.
As it won't then be considered a business expense or an employee benefit, there's no other tax considerations to worry about. Although Private Health Insurance is subject to Insurance Premium Tax at 12%, this is included in the premium and won't be added on top.

The best thing to do if you're trying to decide whether to buy PMI through your limited company or as an individual is speak to your accountant.
They'll be able to help you weigh up and pros and cons and decide whether it's better to buy Medical or buy it as an individual, showing you which option will be the most cost-effective and tax-efficient in the long-run.
Emma Wilson
Employee Benefits Consultant at Drewberry
What about the NHS?
The NHS is rightly one of the UK's most-loved institutions and does a fantastic job. This is especially true considering the limited resources afforded to it in recent years as it has faced the burden of treating an older, sicker population.

To put the recent NHS funding squeeze in perspective, between 1997 and 2009, UK public sector spending on healthcare – most of which went to the NHS – rose an an annual average of 8.4% per year.
However, between 2010 and 2013 (the latest year for which data are available), annual average spending rose by just 2.1%.
With such pressures on the NHS budget, it's no surprise that the healthcare system is struggling, especially as medical advances mean more people are living longer with multiple chronic, long-term conditions, all of which must be treated by the NHS.
NHS Waiting Lists
NHS waiting lists are growing longer as the system comes under huge strain.
At the end of December 2016 there were 272,349 people waiting for inpatient treatment by NHS in England
Of the 276,892 people who received inpatient treatment from NHS England in December 2016,  nearly half (47.5%) had been waiting for at least 10 weeks and 8.7% had been waiting for at least six months
The NHS also treated 896,613 people on an outpatient basis in England in December 2016
Of these outpatients, almost 1 in 3 (29.5%) had been waiting at least 10 weeks for their appointment.
Cancelled NHS operations: The statistics
So-called 'bed-blocking' occurs when people have to occupy NHS hospital beds for longer than medically necessary. This is often due to the huge strain the social care system currently faces, which means people are stuck in hospitals because care in the community isn't readily available for them.
With a lack of space on wards, the NHS has been forced to cancel a rising number of elective operations.
NHS statistics reveal that for the first three quarters of 2016/17 (which runs from April to December 2016) there were 59,378 cancelled elective operations. This is up from 50,906 in the first three quarters of 2015/16.
Of the patients who had their operation cancelled in the first three quarters of 2016/17, 7.3% were still waiting for their operation to be rescheduled 28 days after the initial cancellation.
Is there a low cost option for contractors?
As a contractor, you usually have to be more vigilant about your finances because you're going it alone. That can mean that every penny counts and you have a strict budget to stick to if you are considering PMI.
This is where speaking to an expert in the field can be invaluable, as they know all the tricks of the trade to reduce the cost of your PMI while still retaining all of the benefits you value the most.

Many people are concerned about the cost of Private Health Insurance and wonder whether they can afford it, but there are actually a range of options available that can help you stick to your budget.
We're experts here at Drewberry, so we can discuss all the options and adjustments available in the market so you can find the best PMI policy for you and your budget.
Nadeem Farid
Health & Wellbeing Expert at Drewberry
Your key policy options
Although almost all Contractor Private Health Insurance policies will provide full cover for inpatient treatment as standard, you can adjust what else you're covered for to suit your needs and your budget.
Add outpatient cover to your PMI for the most comprehensive Health Insurance plan
The main difference between basic, mid-range and comprehensive health plans relates to the amount of outpatient cover and additional benefits provided.
Outpatient care might involve diagnostic tests and scans to help find out what wrong with you, or it may involve an appointment or series of appointments at a private facility for treatment or advice that doesn't require you to take up a hospital bed.

One of the main benefits of private medical insurance relates to the speed of which diagnosis and treatment can be undertaken.
With only limited outpatient cover, important tests, scans, consultations and treatments as an outpatient might not be covered, so you could miss out on one of the key benefits of having PMI.
If budget is important then inpatient-only cover will make your plan cheaper while still letting you bypass NHS waiting lists for surgery, which is a key draw for most people. You may just have to wait a little longer for your initial diagnosis if you don't have outpatient cover.
Cancer cover and Health Insurance
To complicate matters further, although both chemotherapy and radiotherapy for cancer are generally considered outpatient treatment, both are usually covered on most PMI plans, even the basic ones which don't have much other outpatient cover.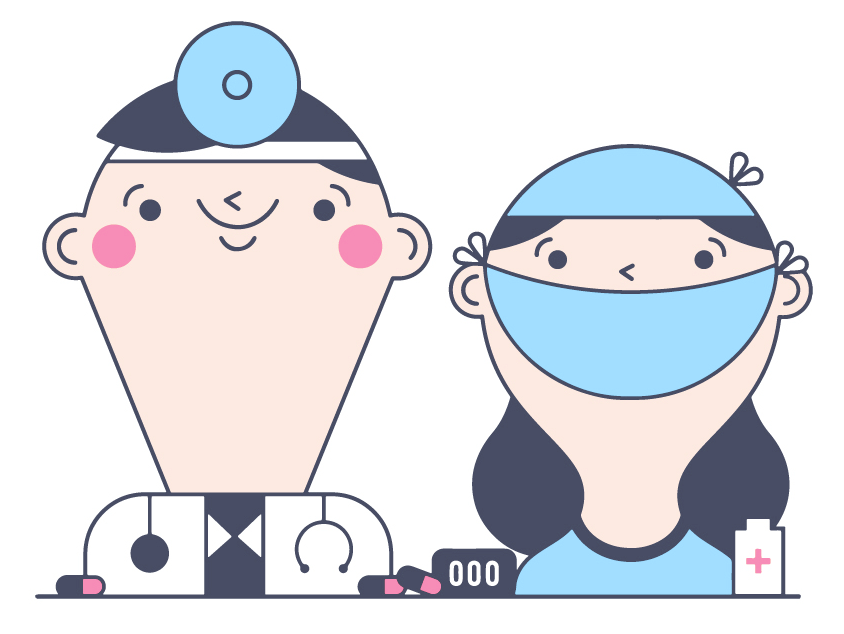 Some of the cheaper PMI policies don't always cover all cancer care as standard and may give you the option to top up the cancer cover offered on the core plan as a policy addition.
Other providers may offer a lower tier of cancer cover as a way of reducing premiums. This might mean that while you'll be diagnosed in a private facility (assuming you have diagnostic outpatient cover), your cancer treatment will be on the NHS.
In this instance, your PMI provider may still step in to pay for treatment if an approved drug/treatment you need for your cancer isn't available on the NHS.
Does Medical Insurance cover physiotherapy and alternative therapies?
Again this will depend on your provider and the type of cover you use. Not every Health Insurance policy for contractors will automatically cover physiotherapy and similar therapies, such as chiropractic treatment and osteopathy, as standard.
If you work long hours in front of a computer or in a manual job, you're probably aware that this can cause significant stress on the body, particularly the back, neck and shoulders.
If this applies to you, then you may want to look at a PMI plan that covers physiotherapy and other treatments (particularly osteopathy) as standard so you can get treated and back to work as soon as possible without having to pay extra.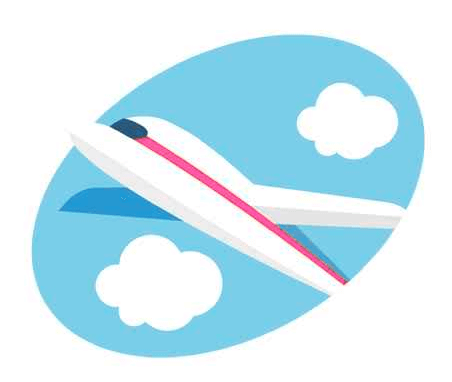 Overseas cover
If your job requires you to spend time working abroad, then you may wish to opt for a Health Insurance plan for that incorporates overseas cover. This will generally pay for much of your medical treatment if you fall ill overseas.
However, it's another added extra to your policy and will come at additional cost. If you're travelling abroad frequently for business it might be worth it, but this will ultimately depend on how cost-effective this will be for you over your other options.
Psychiatric cover
Although not always on the top of the list for contractors, PMI with psychiatric cover can be incredibly valuable, especially if you work in a high-stress environment.
However, few Medical Insurance providers will offer this as standard and it will generally have to be an added extra.
If you're looking to cut the cost of your PMI then it may be best to opt out of psychiatric cover, although you'll miss out on the benefits of private mental health treatment.
Need Help? Start Live Chat with our Experts

Neil
Pensions Advice

Robert
Income Protection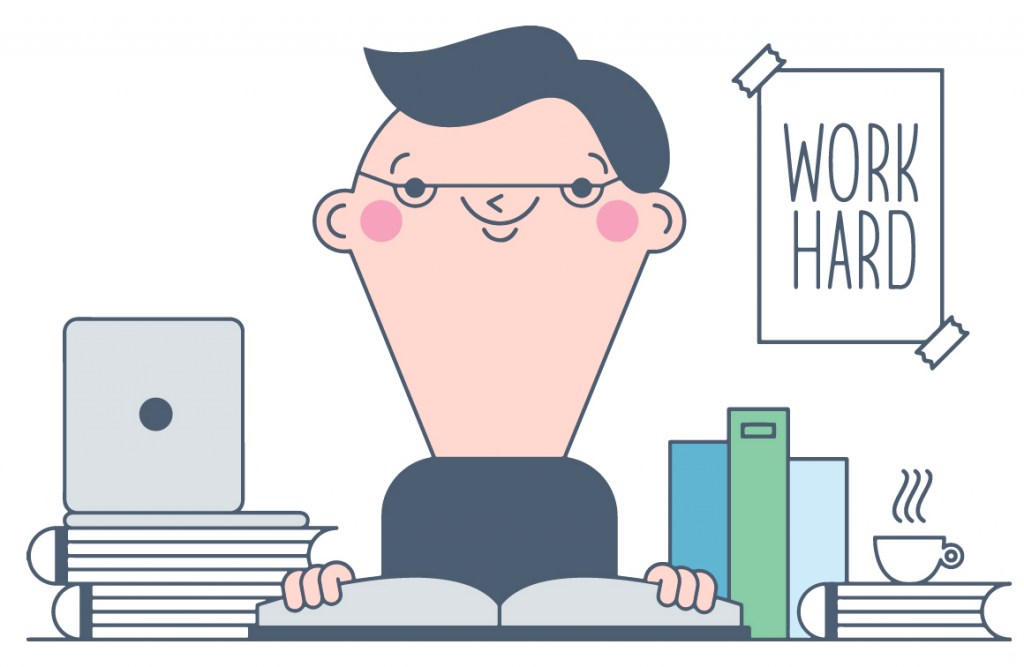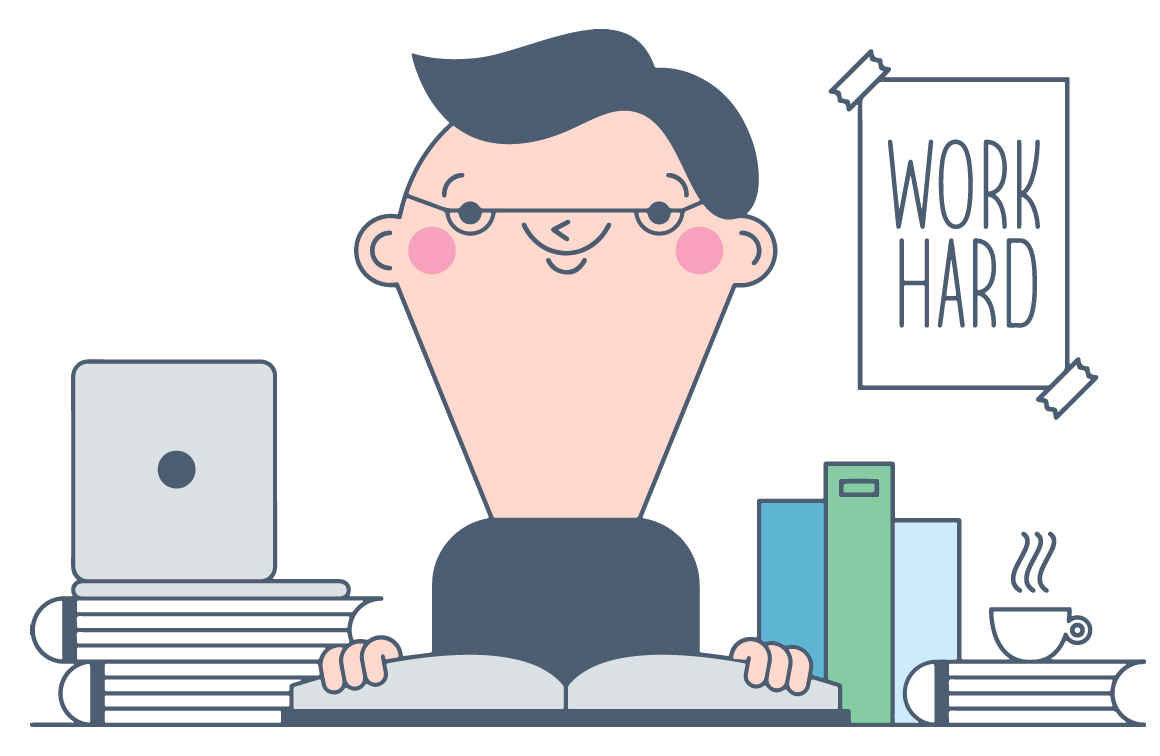 Need expert Medical Insurance advice?
With the huge array of options available and a number of key Health Insurance providers active in the market, choosing the best contractor Private Medical Insurance isn't as straightforward as it may seem.
Many contractors want Health Insurance, recognising that it can be a valuable benefit that gets them back to work as quick as possible, but finding the best PMI policy for them can be a minefield because of all the additional benefits and options that need to be considered.

We're experts in what we do at Drewberry, so we can talk you through all of your Contractor Health Insurance options to make sure you buy the right policy for you.
So for help and advice finding the best PMI for contractors, don't hesitate to drop us a call on 02084327333.
Nadeem Farid
Health & Wellbeing Expert at Drewberry
Compare Top 10 UK
Health
Insurers

Takes approx. 60 seconds
Frequently Asked Private Medical Insurance Questions
I have been looking to take out private medical insurance and in doing my research I keep coming across...
I've been looking to switch my company's Business Health Insurance scheme due to some of...
I have had Private Health Insurance in the past through work and I am now considering taking out my own...
I am looking for a comprehensive medical insurance plan and want to know what defines a plan as comprehensive...