Why Contractor Health Insurance?
Contractor Health Insurance offers you the chance to access private healthcare, bypassing NHS waiting lists.
Have the peace of mind that comes from knowing there are no waiting lists and you'll get the highest standards of care.
With private healthcare you'll get choice over where and when your treatment takes place, as well over as the specialist who treats you.
Many contractors choose Health Insurance to ensure they're back on their feet and can return to work as quickly as possible.
Choose to include dental cover, physiotherapy and/or psychiatric cover to ensure you are covered for any eventuality.
What is it for?
What's Does Medical Insurance for Contractors Cover?
Private Health Insurance pays for healthcare in private medical facilities. However, what's covered can vary considerably depending on the type of policy you choose.
Inpatient & Day Patient Cover
Most plans cover inpatient and day patient treatment in full. Inpatient and day patient treatment involves you occupying a hospital bed after a surgical procedure, either overnight or just for the day. It pays for all hospital costs associated with that stay.
Outpatient Cover
The best Private Health Insurance plans will also cover outpatient treatment. Outpatient treatment generally involves diagnostic tests/scans, as well as hospital/clinic appointments where a bed isn't needed, such as for physiotherapy.
What does it cover?
How Does Health Insurance for Contractors Work?
The biggest variation is whether you've opted for comprehensive health cover, which offers both inpatient and outpatient cover, or a basic plan which only covers inpatient treatment.
No Outpatient Cover

With Outpatient Cover

No outpatient cover may offer you low-cost Health Insurance but it means you'll have to rely on the NHS for outpatient care, potentially slowing down your diagnosis.
How does it work?
Can my Company Pay for My Health Insurance?
The answer is technically yes – if you're a contractor working through your own limited company then your business can pay for your Medical Insurance and offset the cost of the policy against its corporation tax bill.
However, Health Insurance paid for by your company is considered a P11D benefit and you will be taxed accordingly on that benefit.
Usually with a 'benefit in kind' taxation your tax code is altered reducing your personal allowance to take account of the additional tax liability.
We recommend you speak to your accountant to ensure you are aware of any additional tax you will need to pay if your company is paying your health insurance premiums on your behalf. It may not work out more cost effective to run your Health Insurance via your company once the tax implications have been considered.
Company paid?
Do Contractors Need Health Insurance?
The National Health Service does a brilliant job, but resources are limited. An ongoing funding squeeze coupled with demographic pressures from an older, sicker population means the NHS is now under considerable strain.
As a result, many people decide they'd prefer to be treated privately, potentially saving time and offering far more choice when it comes to treatment options.
Should I Get Contractor Private Health Insurance?
Those with Private Health Insurance may benefit from speedier diagnosis and treatment, as well as being assured of the highest quality care, lower infection risks, private rooms with Internet access and round the clock visiting times.
Many contractors are attracted to PMI because they prefer having the peace of mind that if they need medical treatment they can have it fast at a time that suits them, minimising the toll their ill health might take on their business.
Do I need it?
Compare Top 10 UK
Health
Insurers

Takes approx. 60 seconds
In This Guide…

Written by:
Andrew Jenkinson
Director at Drewberry
⏰  10 min read
What is Contractor Health Insurance?
Contractor Health Insurance is an insurance product that gives contractors access to private treatment with some or all of their medical bills covered by the insurer. This allows them to receive faster treatments than is usually available on the NHS.

While Private Medical Insurance gives you faster treatment, more choice in your care and even access to drugs not routinely available on the NHS, it's important to remember that Medical Insurance isn't designed to replace the NHS in every area. This includes emergency care and, for the most part, the care you receive from your GP, which will all continue to be taken care of by the NHS.
Nadeem Farid
Health & Wellbeing Expert at Drewberry
Need Help? Start Live Chat with our Experts

Neil
Pensions Advice

Robert
Income Protection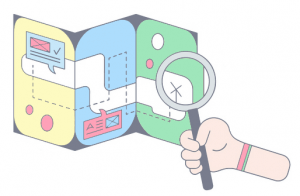 How Does Health Insurance for Contractors Work?
If you suffer from an acute health problem and are referred for treatment by your GP, a Private Medical Insurance policy will cover some or all of the cost for you to receive your treatments privately.
What Does Private Health Insurance for Contractors Cover?
When it comes to the conditions that a policy will cover, Health Insurance for contractors can cover almost any condition providing it is not chronic and not pre-existing. What your insurer defines as a 'pre-existing condition' will depend on your underwriting.
What's covered by your Contractor Medical Insurance policy will be determined by the policy you choose. The more basic plans for contractors only cover inpatient treatment or day patient treatment, where you need to occupy a hospital bed for a period of time.
Inpatient cover pays for your stay in a hospital bed – usually in your own private en-suite room – and related costs, such as the price of the procedure you're in for and the fees of surgeons, nurses and anaesthetists etc.
Day-patient cover is similar to inpatient cover in that it covers the use of a hospital bed, but day-patient treatments do not involve an overnight stay. This can include minor operations.
If you're looking for more comprehensive Medical Insurance, then you can opt for a premier or comprehensive plan. This will also cover you for outpatient treatment as well as inpatient treatment.
Outpatient cover involves private treatments and tests that do not require the use of a hospital bed, such as diagnostic tests/scans. It may also cover some forms of therapy, such as physiotherapy, but this isn't always covered as standard and the level you receive will depend on your policy.
In addition to considering Inpatient vs Outpatient Cover, you'll also likely be offered the opportunity to put add-ons on your policy to make your Contractor Medical Insurance even more comprehensive. This might include therapies, psychiatric cover or overseas cover.
You can claim for the private treatments of any acute conditions you suffer from provided they are not pre-existing and providing a medical professional deems treatment medically necessary..
Matteo Mockler
Health & Wellbeing Expert at Drewberry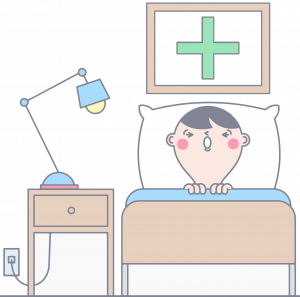 Do Contractors Need Health Insurance?
Contractor Health Insurance is designed to minimise disruption to your business by ensuring prompt diagnosis and treatment, reducing the time you have to spend away from work and getting you back up and running as soon as possible.
Without Contractor Health Insurance, you'll still be eligible for treatment on the NHS. Even with Contractor Health Insurance, some aspects of your treatment – such as emergency care and most likely GP appointments – will continue to be dealt with on the NHS, anyway,
However, many contractors find that the wait for NHS treatment is simply too long. If you're a contractor and the sole revenue generator for your limited company, you probably can't afford to wait for essential treatment to get you on your feet again and back to work.

Private health cover can minimises your time away from your company, helping as much as possible to limit any disruption to business as usual.
Matthew Giles
Health & Wellbeing Expert at Drewberry
What about the NHS?
The NHS is rightly one of the UK's most-loved institutions and does a fantastic job. This is especially true considering the limited resources afforded to it in recent years as it has faced the burden of treating an older, sicker population.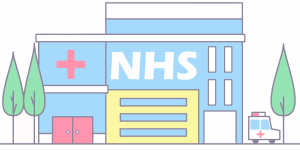 With such pressures on the NHS budget, it's no surprise that the healthcare system is struggling, especially as medical advances mean more people are living longer with multiple chronic, long-term conditions, all of which must be treated by the NHS.
NHS waiting lists are growing longer as the system comes under huge strain.
With a lack of space on wards, the NHS has been forced to cancel a rising number of operations and the length for time that many people are having to wait to receive their treatments is increasing.
If you are an independent contractor stuck with a debilitating health problem, it is important that you receive your treatment as soon as possible to ensure that you can return to work as soon as possible. Being unable to work for 18 months if you are self employed means having no source of income.
Matteo Mockler
Health & Wellbeing Expert at Drewberry
Need Help? Start Live Chat with our Experts

Neil
Pensions Advice

Robert
Income Protection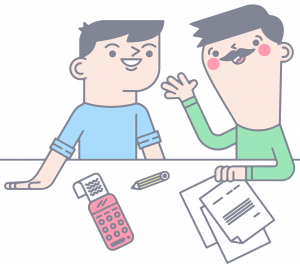 Independent Contractor Health Insurance Options
Although almost all Contractor Private Health Insurance policies will provide full cover for inpatient treatment as standard, you can adjust what else you're covered for to suit your needs and your budget.
Outpatient Healthcare Cover for Contractors
The main difference between basic, mid-range and comprehensive health plans is the amount of outpatient cover.
Outpatient cover will typically pay for the cost of private treatments and tests that do not require the use of a hospital bed. Most insurers will also offer you a choice of taking out comprehensive or limited outpatient cover. While comprehensive cover will pay out in full for any outpatient care you require, limited cover may only cover you up to a certain amount.
If budget is important then inpatient-only cover or limited outpatient cover will make your plan cheaper while still letting you bypass NHS waiting lists for surgery, which is a key draw for most people.
Additional Cover Options
Cancer Cover
Although both chemotherapy and radiotherapy for cancer are generally considered outpatient treatment, both are usually covered on most Medical Insurance plans.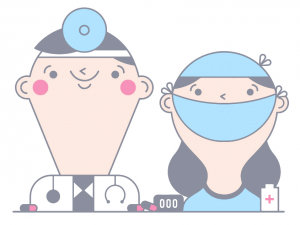 However, some of the cheaper policies on the market don't always cover all cancer care as standard and may give you the option to top up the cancer cover offered on the core plan as a policy addition.
Other providers may offer a lower tier of cancer cover as a way of reducing premiums. This might mean that while you'll be diagnosed in a private facility (assuming you have diagnostic outpatient cover), your cancer treatment will be on the NHS.
In this instance, your Private Health Insurance provider may still step in to pay for treatment if an approved drug/treatment you need for your cancer isn't available on the NHS.
Physiotherapy and Alternative therapies
Your cover for certain therapies will depend on your provider as not every all Health Insurance for contractors will automatically cover physiotherapy and similar therapies, such as chiropractic treatment and osteopathy, as standard.
On the other hand, some insurers may cover certain therapies under outpatient cover and will cover the cost for a certain amount of sessions if you add outpatient cover to your policy.
The most typical type of policy, however, requires you to specifically add cover for therapies to your policy at the cost of increased premiums. In that case, if you need this type of cover, it would be worthwhile to shop around for policies that offer this cover as an additional benefit or as standard cover.
Overseas cover
If your job requires you to spend time working abroad, then you may wish to opt for a Medical Insurance plan for that incorporates overseas cover. This will generally pay for much of your medical treatment if you fall ill overseas.
However, it's another added extra to your policy and will come at additional cost. If you're travelling abroad frequently for business it might be worth it, but this will ultimately depend on how cost-effective this will be for you over your other options.
Psychiatric cover
Although not always on the top of the list for contractors, Contractor Health Insurance with psychiatric cover can be incredibly valuable, especially if you work in a high-stress environment.
However, few providers of Health Insurance for contractors will offer this as standard and it will generally have to be an added extra. You would need to think carefully about how worthwhile this cover is compared to the cost, bearing in mind that you cannot claim for previously diagnosed mental health problems, nor chronic mental health problems.

Adding additional cover can add to the cost of your premiums, so it is important that you consider whether or not the cover is worth it before you commit to paying higher premiums.
Matthew Giles
Health & Wellbeing Expert at Drewberry
How Much Does Independent Contractor Health Insurance Cost?
The cost of a Medical Insurance policy will not be the same for everyone. Premiums will be adjusted depending on your personal circumstances as well as the options you choose when taking out your policy.
Ultimately, premiums are priced based on risk – the risk of frequently claiming on your policy or claiming for costly treatments.
Age: As we get older, health problems become more of a common occurrence, so insurers will increase your premiums as you get older to account for this.
Address: The rates of the private hospitals in your area will affect the cost of your policy because in certain areas around the UK, it will cost insurers more to pay for your treatment. Private hospital fees in London are more expensive than they are almost anywhere else in the UK.
Health & Medical History: Your current state of health and medical history will give your insurer an idea of what to expect in terms of your future health. If you aren't in top health when you take out your policy or have a history of serious health problems, your policy will likely cost more.
Smoker status: It's common knowledge that smoking has detrimental affects on your health, which means that being a regular smoker will significantly increase your Health Insurance premiums.
How to Reduce Your Premiums
Many people are concerned about the cost of Private Health Insurance and wonder whether they can afford it, but there are actually a range of options available that can help you stick to your budget.
Excess: This is an amount that you agree to pay to cover some of the cost of your treatment. Increasing the amount of excess you are willing to pay will greatly decrease your premiums.
NHS 6 week wait: This optional term will make it so that you will only be able to claim for treatment on your policy if the NHS waiting list for the same treatment is longer than 6 weeks. This will considerably reduce your premiums and help you protect your no claims bonus.
Hospital list: Many insurers offer you a choice of hospital lists to choose from, ranging from limited to nationwide. The most comprehensive hospital lists, covering the top private facilities around the UK, will add to your premiums while limited hospital lists that maybe cover only local private hospitals and private wings in NHS hospitals can help you reduce your premiums.
Drewberry's expert health Insurance advisers know all the tricks of the trade to reduce the cost of your Contractor Health Insurance while still retaining all of the benefits you value the most. To get started, why not test out our Health Insurance Calculator?
Matteo Mockler
Health & Wellbeing Expert at Drewberry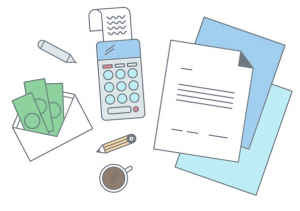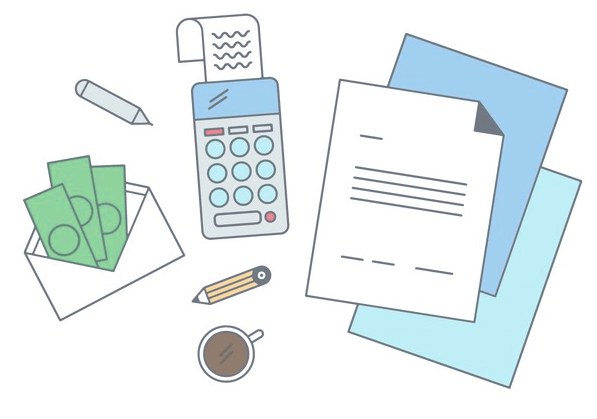 Tax and Health Insurance for Contractors?
How Private Health Insurance for contractors is taxed depends largely on how you choose to purchase it. There are two ways you can opt to buy Medical Insurance for contractors: personally as an individual or via your own limited company.
How is Private Contractor Health Insurance Taxed When Your Company Pays for it?
Your company can pay for Health Insurance for you and offset the cost of the premiums against corporation tax.
However, both you and your company will face other tax implications when paying for Medical Insurance through your business because the policy will be considered an employee benefit.
Your company will have to pay Employers' National Insurance Contributions at 13.8% on the benefit. Also, when Medical Insurance for contractors is paid for through a company, it's considered a P11D or a benefit in kind, which means you as an individual will have to pay extra tax on the benefit you receive also.
Is it better to pay for Medical Insurance myself than through my limited company?
In comparison, if you pay for your Contractor Medical Insurance yourself then you do so out of post-tax income.
As it won't then be considered a business expense or an employee benefit, there's no other tax considerations to worry about. Although Private Health Insurance is subject to Insurance Premium Tax at 12%, this is included in the premium and won't be added on top.

The best thing to do if you're trying to decide whether to buy insurance policies through your limited company or as an individual is speak to your accountant. They'll be able to help you weigh up and pros and cons and help you decide which is best.
Emma Wilson
Employee Benefits Consultant at Drewberry
Need Help? Live chat now and get an instant answer from our Experts...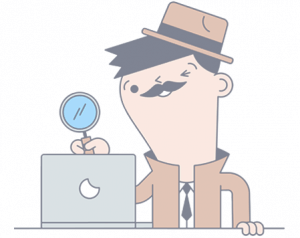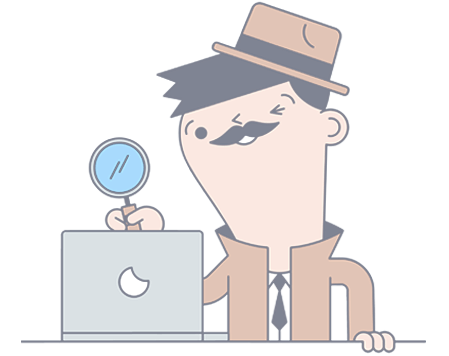 Compare The Best Health Insurance for Independent Contractors
Aviva policies as standard include full cover for inpatient and day-patient treatments, full cover for cancer, and full cover for radio/ chemotherapy and outpatient diagnostic tests and scans relating to inpatient treatments.

Excess: £100 / £200 / £500 / £3,000 / £5,000 per year
Minimum entry age: 16
Outpatient cover options: £0 / £500 limit / £1,000 limit / Paid in full for all eligible treatment

AXA PPP cover as standard all inpatient and day-patient treatments as well as outpatient surgeries and outpatient CT MRI and PET scans, provided you received a referral. You do have the option to increase your outpatient cover, choosing between a standard outpatient add-on or a full add-on.

Excess: £100 / £250 / £500 / £1,000 / £2,500 / £5,000
Minimum entry age: 16
Outpatient cover options: Limited / Paid in full

Bupa offer basic and a comprehensive policies: Comprehensive and Treatment & Care, with Treatment & Care being the basic policy.

For it's Comprehensive policy:

Excess: £0-£500
Minimum entry age: 16
Outpatient cover options: £500 / £750 / £1,000 / Unlimited

The Exeter has three levels of policy cover, ranging from low-cost to highly comprehensive. Its most comprehensive policy – Health Cover for Me – offers unlimited cover for inpatient and day-patient hospital treatments, unlimited cover for cancer treatments and therapies, and unlimited outpatient cover..

On its most comprehensive policy, Health Cover for Me:

Excess: Compulsory Excess £100; Voluntary Excess £0 / £100 / £250 / £500 / £1,000
Minimum entry age: 18
Outpatient cover options: Paid in full

Vitality offer a unique and highly adaptable policy with extensive cover options. As standard, you will receive full cover for inpatient and day-patient treatments as well as extensive cover for cancer treatments. From this very basic policy, you can choose to add or take away cover. You can add either full or limited outpatient cover, psychiatric cover, worldwide travel cover, or dental cover, or you can reduce your premiums by limit your cancer cover.

Excess: £0 / £100 / £250 / £500 / £1,000 once a year or once per claim
Minimum entry age: 18
Outpatient cover options: £500 / £750 / £1,000 / £1,250 / £1,500 treatment limit per year / Paid in full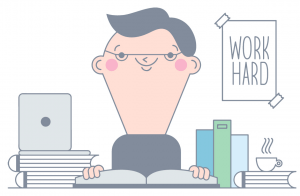 Need Expert Contractor Health Insurance Advice?
With the huge array of options available and a number of key Health Insurance providers active in the market, choosing the best contractor Private Medical Insurance isn't as straightforward as it may seem.
Many contractors want Health Insurance, recognising that it can be a valuable benefit that gets them back to work as quick as possible, but finding the best Contractor Health Insurance policy for them can be a minefield because of all the additional benefits and options that need to be considered.

We're experts in what we do at Drewberry, so we can talk you through all of your Contractor Health Insurance options to make sure you buy the right policy for you.
So for help and advice finding the best Health Insurance for contractors, don't hesitate to drop us a call on 02084327333.
Nadeem Farid
Health & Wellbeing Expert at Drewberry
Compare Top 10 UK
Health
Insurers

Takes approx. 60 seconds
Frequently Asked Private Medical Insurance Questions
Me and my partner have recently moved in together and are looking at are finances. My partner has private...
I am considering taking out a health insurance policy and wanted to know whether it would cover emergencies...
I am looking to take out private medical insurance and I was wondering if there are any...
I've been looking to switch my company's Business Health Insurance scheme due to some of...