Bupa Health Insurance
Bupa By You Health Insurance
Founded

1947
Company Type
Company limited by guarantee
Company Overview
Bupa was founded in the UK in 1947 when 17 separate provident associations joined together. With 38,000 members initially, the British United Provident Association as it was then known was dedicated to prevent, relieving and curing sickness and ill health of every kind.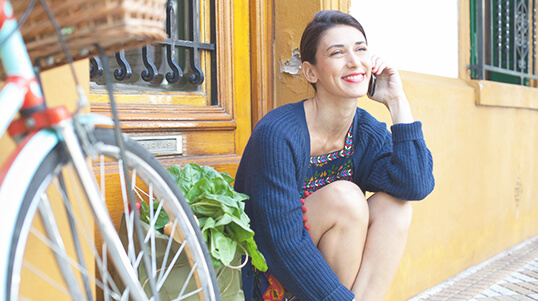 Bupa offered the first major Company Health Insurance scheme in 1950 and, by 1955, had more than 200,000 members.
Bupa began to expand abroad in the 1970s, first into Malta and then Hong Kong. It also diversified in the UK, moving to offering care homes in the 1980s and significantly growing that business throughout the 1990s and the subsequent decades.
Today, the company has personal Health Insurance customers in markets around the world and it's the largest provider of PMI in the UK. Bupa employs more than 86,000 people, principally the UK, Australia, Spain, Poland, Hong Kong, Chile, Brazil, Saudi Arabia, India, New Zealand, Thailand and the US.



Get 2 Months FREE Cover
By reaching this page you are eligible for two months FREE cover when you set-up your new Health Insurance policy.
Simply fill in the form on this page to apply your two months free discount and get your instant quotes or call us on 02084327333 and state the code VC2MF.
Compare Top 10 UK
Health
Insurers

Takes approx. 60 seconds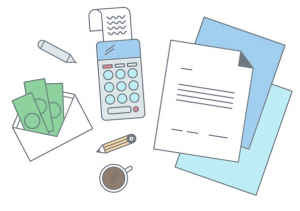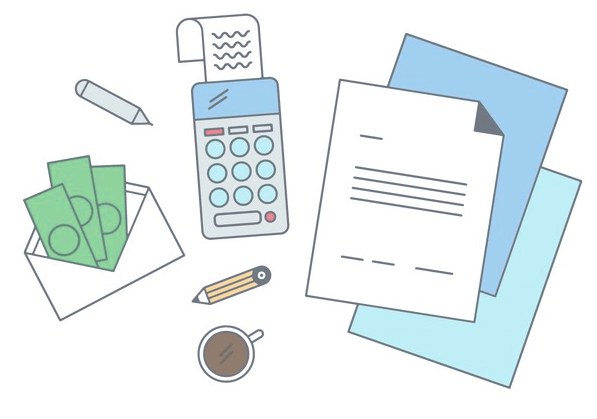 Bupa By You Health Insurance Overview
Bupa is one of the top UK Medical Insurance providers in terms of brand recognition. Its full PMI offering is comprehensive plan covering a wide range of treatments, while Bupa Fundamental, an entry-level product offering lower-cost PMI, is available only through intermediaries like Drewberry.
Bupa Anytime HealthLine – an expert 24/7 phone information line staffed by healthcare professionals.
Bupa Fundamental – an entry-level PMI product offering lower-cost cover that's only available through intermediaries
Mental health cover – mental health conditions are covered both on Bupa's Comprehensive plan and its mid-range Treatment and Care option
Bupa Fitness Check – an annual health checkup offered to most members at a Bupa Health Centre, including a cardio-respiratory report and a range of other tests
Cancer Cover – offers the potential for you to have genetic testing to match chemotherapy drugs (even ones approved by NICE but not yet available on the NHS) to you and your cancer
Treatment at Home – at Bupa's discretion and subject to your consultant's medical approval, Bupa will pay for certain eligible treatments, such as chemotherapy, to be carried out in your home.
Need Help? Start Live Chat with our Experts

Neil
Pensions Advice

Robert
Income Protection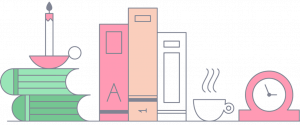 Bupa By You policy conditions
The following tables cover the two key areas of health insurance cover.
Inpatient treatment is when a patient is admitted to hospital and requires an bed overnight (inpatient) or a bed for the day (day patient)
Outpatient treatment is when patient who attends a hospital, consulting room or outpatient clinic and is not admitted as a day patient or in-patient.
Bupa's Comprehensive plan covers all eligible inpatient and outpatient treatment, while its Treatment and Care plan covers largely inpatient treatment only.
Inpatient and Day Patient Cover

Comprehensive

Treatment & Care

Cancer Care

Cancer Cover
Diagnosis and treatment paid in full*
NHS Cancer Cover Plus
Diagnosis paid in full*, but treatment on the NHS unless the treatment you need is only available privately.

Cancer Cover
Treatment paid in full*
NHS Cancer Cover Plus
Treatment on the NHS unless the cancer treatment you need is only available privately.

Diagnostic Tests/Scans

Paid in full*

Limited
Paid in full*, but not for diagnostic purposes and only if needed during inpatient/day patient treatment or as a followup within six months of an eligible inpatient treatment

Hospital Charges

Paid in full*

Specialist/Consultant Fees

Paid in full*

Mental Health Cover

Yes
Up to 28 days per year of inpatient and day patient treatment combined* (unless the condition becomes chronic)
*providing the treatment is an eligible Bupa facility and undertaken by an approved Bupa consultant
Outpatient Cover

Comprehensive

Treatment & Care

Diagnostic Tests/Scans

Paid in full

Optional
You can opt for an add-on to your Treatment and Care plan to be covered for outpatient diagnostic tests/scans

Post-treatment outpatient followups

Paid in full

Paid in full within six months of treatment

Therapies cover

Paid in full

Mental Health Cover

Paid in full
Outpatient treatment from a mental health therapist, consultant or mental health and wellbeing therapist (unless your condition becomes chronic)
.
Key Policy Options

Comprehensive and Treatment & Care plans

Excess

Optional
£0-£500

No claims discount

Yes
Up to 70%

Protected no claims discount

No

6 week NHS wait

No

NHS Cash Benefit

Yes
£50 per night (£100 for cancer-related treatment)
Up to 35 nights per year when using the NHS for treatment you were eligible to claim for

Underwriting

Either full medical underwriting or moratorium

Hospital Choice

Essential Access
Treatment in selected private facilities outside of central London
Extended Choice
A wider range of facilities, including a selection in central London
Extended Choice with Central London
As extended choice, but with a far wider selection of central London facilities

Outpatient Limit

Optional
£500 / £750 / £1,000 / Unlimited
Optional Extras and Additional Benefits

Dental Cashback

Optional
Cashback for treatment from your dentist and optician
Dental 20
Pays for a set proportion of private dental treatment, up to a maximum annual limit
Dental 10
Pays for your NHS dental treatment or, if you opt for private treatment, pays the cost of that treatment in the appropriate dental treatment band on the NHS.

Optical Cashback

Optional
Cashback for prescription glasses, contact lenses and routine sight tests

Prescription Cashback

Optional
Cashback for prescriptions from your GP or dentist

Cancer Treatment

Standard
Palliative care if necessary for those with Cancer Cover (those with NHS Cancer Cover Plus will only receive palliative care if they're receiving treatment from Bupa at the time of the terminal diagnosis)
Wigs
Genetic testing to match chemotherapy to you and your cancer
Access to counselling
The option to be treated at home where medically advised
For breast and bowel cancer symptoms, the option to bypass your GP and go straight to Bupa, where you have diagnostic cover and your symptoms are covered by the policy

Private Ambulance

Standard
If you need a private ambulance to transfer you to another medical facility while receiving treatment, or to your home, Bupa will pay

Children's Cover

Standard
Hospital accommodation paid in full for one parent when a child under 16 is receiving eligible inpatient treatment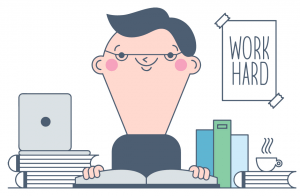 Drewberry reviews Bupa By You Medical Insurance…
PMI from Bupa offers two main tiers of cover and a number of options within those tiers, making Bupa's Medical Insurance offering a flexible, dynamic product.
Key comparison points
As well as providing care through Medical Insurance, Bupa also offers a self-pay option, where you can fund all of your treatment in a Bupa hospital yourself. Few other providers offer this as an option as they don't have the large network of private hospitals and clinics Bupa has across the UK.
As it is a big name in the UK private healthcare market in its own right, Bupa therefore has a large number of approved facilities for its patients to use. This may mean you're more likely to find a hospital local to you than with other providers with smaller networks.
To keep costs down, Bupa's Health Insurance customers can opt to limit the number of Bupa-approved hospitals they have access to, ruling out the most expensive ones to get cheaper PMI premiums.
The biggest worry many people have about cancer treatment on the NHS is that breakthrough drugs that could help them might not be funded. Bupa's Private Health Insurance addresses this with the offer of NHS Cancer Cover Plus as an option, which can help keep premiums down as you'll receive available cancer treatment on the NHS but the Health Insurance will kick in if a treatment that could benefit you is not available on the NHS due to cost.
Unlike some other providers, PMI from Bupa does not offer a six week NHS wait option. For the providers that do offer it, it can be a way of keeping costs down because the Health Insurance only kicks in if the procedure you need has a waiting list longer than six weeks on the NHS.
Bupa's Health Insurance offers the chance to have chemotherapy, which would normally be a day patient treatment, in the comfort of your home if medically advisable.
Bupa offers a 2.5% discount for paying your Private Medical Insurance premiums annually. While some providers offer no such discount, there are others on the market, such as AXA PPP, that offer a larger discount.
Policy exclusions
Bupa's Medical Insurance exclusions are generally the standard across the industry, such as:
treatment required following suicide attempts or self-inflicted injury
emergency care
GP appointments (Bupa offers access to private GPs, but these are not funded buy its PMI)
cosmetic treatment for aesthetic reasons (with the exception of certain procedures for younger children)
'normal' pregnancy and childbirth
the long-term management of chronic conditions.
Financial strength
Bupa is a major player in the private healthcare market in the UK, both in terms of PMI and offering healthcare in facilities operating under the Bupa brand. Owning and operating facilities, as well as its partnership with many others, makes Bupa particularly integrated in today's healthcare market.
Bupa celebrates its 70th birthday in 2017 and has millions of customers worldwide, particularly in Australia and New Zealand, Latin America, parts of Europe and China. It is a diversified company, offering not just PMI but also private healthcare and private care homes. It also offers travel insurance (although not as part of its PMI offering) and a standalone private dental insurance plan.

Communicative and trustworthy. My thanks to Jake Mills for being a consummate professional.
Jacqueline Ainsworth
06/11/2018
Bupa By You Health Insurance: Questions and answers

We aim to know the policies we advise on, inside out and back to front. Below is a couple of commonly asked questions with regards to the policy coverage of Bupa's Medical Insurance. If you need any further help please do not hesitate to call us on .
Nadeem Farid
Health & Wellbeing Expert at Drewberry
Q. Will Bupa Health Insurance cover me for holidays and overseas trips?
A. No, Bupa's PMI offering does not extend to offering cover for medical treatment that becomes necessary while abroad. If you're travelling abroad, Drewberry strongly recommends that you take out a separate and comprehensive travel insurance policy, which will cover you for any medical issues that arise while you're overseas. You'll also be covered for lost baggage and other travel-related mishaps.
---
Q. Does Bupa PMI cover me for private GP appointments?
A. No, although Bupa does have a separate service offering private GP appointments. However, these are not covered by its Medical Insurance and require you to pay upfront.
Bupa does have a 24/7 helpline staffed by medical professionals, however, which may come in useful if you have any medical concerns. Known as the Bupa Anytime HealthLine, it's staffed by qualified nurses. If your question or symptoms go beyond their expertise, the helpline guarantees you'll be called back by a GP within the hour.
Compare Top 10 UK
Health
Insurers

Takes approx. 60 seconds
Frequently Asked Private Medical Insurance Questions
I've noticed a small amount of tax taken out of my monthly salary for my private health insurance....
I have a health insurance plan through work and it says it has a six week wait option, what does this...
I have been on a group scheme most of my working life and am now getting close to retirement. I was wondering...
I have read through the benefits provided on my travel insurance plan and noticed the level of cover...