Vitality Health Insurance
 VitalityHealth Cover
Founded

2007
Company Type
Private Limited Company
Company Overview
Vitality is owned by the leading global insurer Discovery Holdings, based in South Africa. In 2007, Discover entered the UK market with a joint venture with PruHealth and PruProtect. This lead to Discover buying 100% of the shares in 2014 and becoming VitalityHealth and VitalityLife.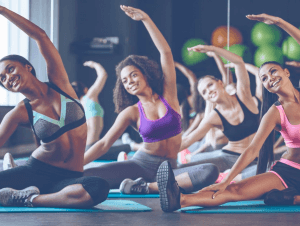 VitalityHealth are currently the fourth largest provider of Private Medical Insurance in the UK. They were the first insurance company to award people fort healthy living and help you take a more active role in managing your health. This is due to their belief in the idea of 'shared value' and that improving your health will be good for you, good for them and good for society.
Vitality provide a range of rewards to encourage people to improve and maintain their long-term health, including increased no-claims discounts, regular gifts from partnering companies, and long-term rewards.



Get 2 Months FREE Cover
By reaching this page you are eligible for two months FREE cover when you set-up your new Health Insurance policy.
Simply fill in the form on this page to apply your two months free discount and get your instant quotes or call us on 02084327333 and state the code VC2MF.
Compare Top 10 UK
Health
Insurers

Takes approx. 60 seconds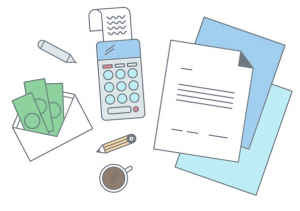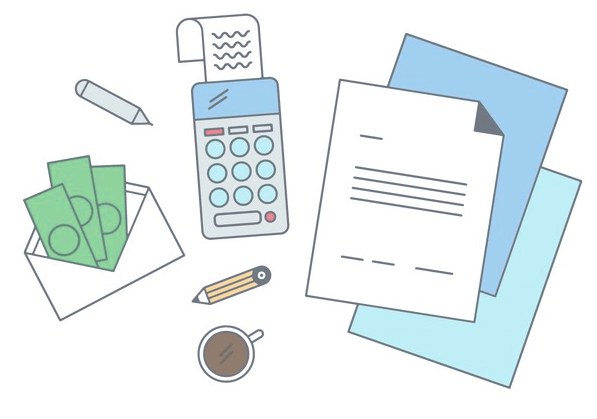 Vitality Health Insurance Overview
Vitality offers ultimate flexibility with their Health Insurance policies, providing a comprehensive range of options that allow you to tailor your cover to match your needs.
Extended cancer cover and full inpatient and day-patient cover is given as standard, with the option available to limit these covers if you don't want comprehensive cover.
Cover for nursing at home, private ambulance and parental accommodation in certain circumstances.
Vitality offer a range of rewards for getting active, including fitness tracking gadgets, premium discounts, and deals for products like international flights, cinema tickets and hotel stays.
Vitality include a Full Cover Promise as standard. There is no limit to how much they will cover when it comes to consultancy fees. They promise to cover the full amount, with no set time or money limits.
Need Help? Start Live Chat with our Experts

Neil
Pensions Advice

Robert
Income Protection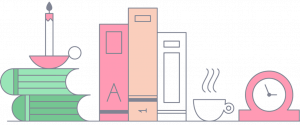 Vitality Health Insurance Policy Conditions
Key Policy Facts

Underwriting

Full Medical Underwriting
Moratorium
Continued Personal Medical Exclusions

Excess

£0 / £100 / £250 / £500 / £1,000 once a year or once per claim

No Claims Discount

Start on 65% no-claims discount if you don't already have health insurance. No-claims discount is increased every year you're claim-free to a limit of 80%.

Minimum Entry Age

18 years old

Maximum Entry Age

79 years old
Core Cover

Inpatient & Day Patient Cover

Fully covers hospital fees, diagnostic tests related to your admission and consultants' fees, including surgeons' fees and anaesthetists' fees.

Extended Cancer Cover

Full cover for a range of therapies, drugs and surgeries, including chemotherapy, radiotherapy stem cell therapy and cancer surgery.

Receive up to £1,000 per day for palliative home nursing care (limited to 14 days).

Receive £300 per claim for wigs and restyling and £200 per claim for mastectomy bras and prostheses.

Oral Surgery Cover

Removal of: impacted teeth; partially erupted teeth causing repeated pain or infections; complicated buried roots. Also covers surgical drainage of a facial swelling, removal of cysts of the jaw, and apicectomy. Also covers some dental surgery following an accident.
Optional Additional Cover

Full Outpatient Cover

Fully covers all consultations, consultants' fees, diagnostic tests and physiotherapy.

Limited Outpatient Cover

To keep a lid on costs, you can limit outpatient cover to £500/£750/£1,000/£1,250/£1,500 worth of treatment.

MRI, CT and PET scans are fully covered as well as physiotherapy arranged through Vitality's Priority Physiotherapy Network.

Psychiatric Cover

Have consultations and sessions psychiatrists or psychologists covered.
Limited to £15,000 or £20,000 of cover per year. £1,500 of this allowance can be used for outpatient psychiatric treatment.

Therapy Cover

Covers chiropractic treatment, homeopathy, osteopathy, acupuncture, podiatry/chiropody, and two consultations with a dietitian.

Full cover or a limit of £350 per year

Worldwide Travel Cover

Cover a trip of up to 120 days abroad for up to £10 million in emergency cover.

Covers emergency expenses such as medical costs, overseas legal costs, and repatriation expenses,

Limited Cancer Cover

12 month limit on biological therapies

3 month limit on hormone or bisphosphonate therapy

Dental Cover

Major Dental Treatment OR Major and Routine Dental Treatment
Additional Benefits

NHS Cash Benefit

Receive a cash benefit when you use the NHS for treatment.

Inpatient Treatment: £250 per night (£2,000 limit)
Outpatient Treatment: £125 per day (£500 limit)

Home Nursing Cover

If home nursing is recommended instead of more inpatient treatment.

Paid for in full

Private Ambulance

It's medically necessary for you to take a private ambulance to transfer between hospitals.

Paid for in full

Rehabilitation Cover

Rehabilitation treatment after a stroke or serious brain injury.

Covered for up to 21 days following eligible inpatient treatment

Pregnancy Complications

You require inpatient/day-patient care for health complications relating to pregnancy.

Full cover for specific procedures

Parent Accommodation

You require overnight hospital accommodation to accompany children under 14 receiving treatment

Paid for in full

Childbirth Cash Benefit

You adopt a child or you/your partner gives birth

£100 per child

Weight Loss Surgery

If you have a BMI over 35+ with associated health problems or 40+ without associated health problems and require a gastric band or gastric bypass

After a contribution of 25% of the cost of consultations and package treatment, Vitality cover the remaining costs.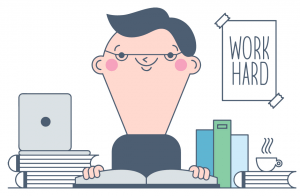 Drewberry Reviews Health Insurance from Vitality
Vitality's Wellness Optimiser programme allows you to lower the cost of your policy and claim rewards for healthy living.
Key Comparison Points
Vitality's Health Insurance policies are quite unique in their cover because their core policies include comprehensive cancer cover that you can choose to limit rather than starting with limited cover. For many of their add-on cover options they also offer full and limited versions.
Vitality Health Insurance policies have a range of options for excess, which makes it easier to save money on your policy while still covering necessary medical costs.
Vitality are willing to cover alter alternative therapies, such as acupuncture, chiropractic therapy, and osteopathy if you add therapy cover to your policy. Provided you get a referral from your GP, you can get these therapies covered completely by Vitality or limited to £350.
Vitality are the only UK Health Insurance provider to guarantee full coverage for consultation fees. Most insurers will only cover consultation fees up to a certain amount, but Vitality promise to cover the whole cost provided your consultant is recognised by Vitality.
Additional Benefits and Services
Access Vitality's Private GP Helpline. Book video consultations with Vitality GP and get clinical advice, private prescriptions and referrals within 48 hours. Receive up to 4 consultations per year for each plan and member.
By signing up to the Vitality Wellness Optimiser programme, you can collect Vitality points by exercising, which you can use to lower your premiums or collect all sorts of rewards and discounts. By opting into to this programme, you can either get a discount on a fitness tracking gadget or get one for free, which you can use to track your fitness and collect Vitality points.
Vitality have their own Priority Physiotherapy Network that presents a range of great benefits if you need physiotherapy. Firstly, Vitality will pay for your therapy in full, which will not impact any limits on your outpatient cover. You are also able to refer yourself rather than go through the hassle of getting a referral from your GP and your physiotherapist will manage your claim, so you won't have to keep getting authorisation from Vitality to get more sessions.
Financial Strength
As a partnership between Prudential (founded over 150 years ago) and Discovery, PruProtect was founded with the joint financial knowledge of two leading insurers. In 2014 Discovery bought Prudential's remaining share of the business and rebranded the company Vitality.
Vitality is covered by the Financial Services Compensation Scheme – if they cannot meet their financial obligations, you may be entitled to 90% of the value of your loss.

Josh at Drewberry was extremely helpful and friendly in answering my many questions about the policy before I went ahead.
Mark France
02/01/2018
Vitality Health Insurance: Questions and Answers

At Drewberry, we have made it our missions to know all of the ins and outs of these policies, putting us in the best position to help you find the right policy.
Below, we have put together some of the top Health Insurance FAQs and given our answers. If you need our help finding the best policy or would just like to know more, contact us today on 01273646484.
Emma Wilson
Employee Benefits Consultant at Drewberry
Q. How are my consultants chosen if I need a referral?
A. Vitality have partnered with Alliance Surgical, an independent healthcare group, who will choose the best consultant for you if you need treatment. They are able to find high quality consultants and experts that specialise in your condition.
If you are not happy with the consultant that has been selected for you, you can change to a different one and you can get a referral from either your NHS GP or from the Vitality GP app.
---
Q. What sorts of treatments and conditions are not covered by Vitality Health Insurance?
A. As is typical with most Health Insurance policies, chronic conditions won't be covered by Vitality. However, if you develop a chronic condition during the term of your policy, Vitality will cover the costs of your consultations and tests leading up to your diagnosis, as is the case with most insurers.
Vitality also have similar standard exclusions to most other insurers, which include organ transplants; cosmetic treatment; experimental treatments; and symptoms of normal (i.e. uncomplicated) pregnancy/childbirth.
Compare Top 10 UK
Health
Insurers

Takes approx. 60 seconds
Frequently Asked Private Medical Insurance Questions
I have existing health cover and am look to find a cheaper alternative, I have claimed on the policy...
I want to understand the ways in which I can reduce my monthly premiums on my private medical insurance...
I have been considering health insurance and speaking to friends understand that pre-existing medical...
I have just been given company Private Medical Insurance through work and received my policy documents...