Why International Health Insurance?
International Medical Insurance is designed to provide you with access to private healthcare treatment when you are living away from the UK.
Can cover routine healthcare, emergencies, normal pregnancy, prescription drugs and even chronic conditions.
Healthcare provisions vary considerably around the world, opt for international health cover to ensure the you received the best treatment globally.
What it is for?
What Does International Medical Insurance Cover?
The scope of the cover provided can vary significantly depending on the options you select and the countries you require cover in:
Core Cover
· Diagnostic tests, such as X-rays and scans
· Consultations with a specialist
· Surgical procedures and hospital charges.
Additional Benefits
· Consultations with a medical practitioner
· Maintenance of chronic conditions
· Prescribed drugs, dressings and vaccinations
· Maternity
· Alternative therapies.
What does it cover?
How does Global Health Insurance work?
The exact process may vary depending on the type of treatment you require but the usually process is as follows:
Stage 1:
You suffer an illness or injury that requires medical attention.
Stage 2:
You contact the insurer for pre-claims authorisation.
Stage 3:
The insurer will provide the medical facility with a guarantee.
Stage 4:
You receive the medical advice and treatment you need.
Stage 5:
The insurer will usually pay the medical bill directly to the facility.
How does it work?
Do I Need International Health Insurance?
Depending on where in the world you live or travel the quality and availability of free healthcare can vary considerably. It is a huge risk living overseas without any private healthcare.
It is important to consider the potential cost of healthcare in countries where you are not able to access a social healthcare system, if one even exists. In many countries anything from an operation to a simple trip to the doctor can be fully chargeable.
The Benefits of Global Medical Insurance
Those with international private healthcare benefit from speedier diagnosis and treatment, the highest quality care and lower infection risks. Global health insurers are also able to help with arranging suitable medical treatment, which can be difficult to do alone in a foreign country.
Do I need it?
Your Key Policy Options
Coverage by location
The cost of international medical insurance can vary considerably and one of the biggest factors are the countries you are covered in. The cost of treatment in the USA is significantly higher than many other regions and this will be reflected in your health insurance premiums.
Outpatient options
Various outpatient options are available. Complementary treatments, dental and optical benefits as well as additional scans can sometimes be included.
Maternity cover
This option provides cover for the costs incurred during pregnancy and childbirth which includes hospital charges, specialist fees, midwife fees as well as midwife fees.
Excess options
The amount you agree to pay towards the treatment before the insurance company will start paying any medical expenses. Opting for a higher excess reduces your premium.
What are my options?
Compare Top 10 UK
Health
Insurers

Takes approx. 60 seconds
This Guide…

Written by:
Michael Englefield
Head of Content at Drewberry
⏰  10 min read
What Is International Health Insurance?
For expatriates and others individuals who regularly spend time abroad, a UK-only Health Insurance plan will not provide the level of cover required to ensure treatment can be received when you need it wherever you are in the world.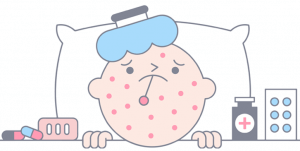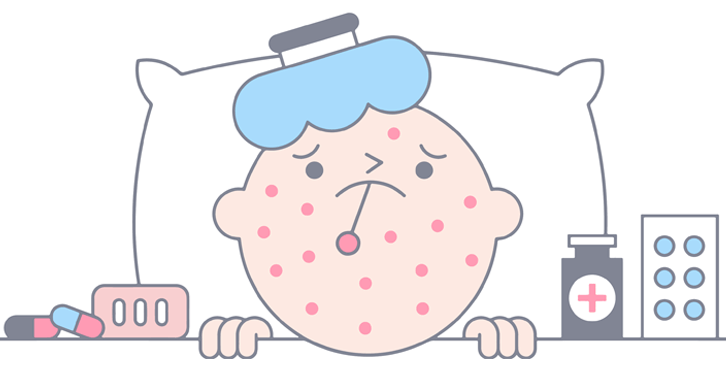 If you are spending long periods of time overseas but don't have any kind of overseas Health Insurance cover, there may come a time when you need important medical treatment but can't access it without going back to the UK. This could be especially problematic if you're too ill to travel or can't take the time off work to be seen in your home country.
With over 1.2 million expatriates living or working in the EU alone, and countless others living worldwide, many of the UK insurers have developed a range of International Medical Insurance products. These policies provide similar benefits to those provided on a UK only plan.
Need Help? Start Live Chat with our Experts

Neil
Pensions Advice

Robert
Income Protection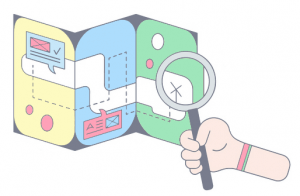 What Does International Medical Insurance Cover?
Given that international health insurance provides cover in countries that do not have access to state­funded healthcare, most insurers provide an extensive range of cover with their policies. Often, this is more than you are likely to get from a UK only Medical Insurance coverage, including cover for chronic conditions and normal pregnancy.
Most policies will usually include the following types of cover that you will either be given automatically or be able to add to your policy in exchange for increased premiums:
24/7 emergency help and advice lines to arrange suitable quality healthcare
All expenses paid for in-patient, day-­patient and out­-patient treatment
Specialists' fees
Drugs and dressings
Home nursing
GP costs
Dentistry
Front line medical services, such as A&E or ICU
Normal pregnancy and childbirth.
Insurers all have different ways of structuring their Worldwide Health Insurance policies, so there is no guarantee that you will be offered all of these types
of cover.
However, a standard Overseas Health Insurance policy will almost always cover inpatient and day­-patient treatments, essential scans, outpatient surgeries and cancer treatment.
Matteo Mockler
Health & Wellbeing Expert at Drewberry

Very helpful and professional advice. Would recommend using Drewberry if you are looking for help with Relevant Life Insurance.
Paul Henderson
14/12/2018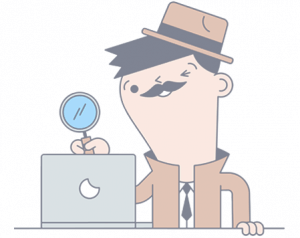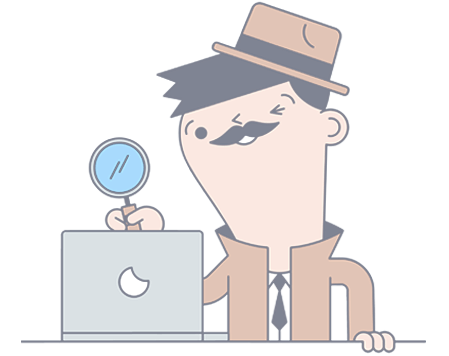 Is Travel Insurance the same as International Medical
Insurance?
The difference between International Medical Insurance and Travel Insurance can be one of the biggest confusions for people preparing for a trip abroad. These two types of insurance are very different and mistaking them can lead to a lack of important cover overseas.
| | | |
| --- | --- | --- |
| | International Health Insurance | Travel Insurance |
| Emergency Medical Treatments | | |
| Everyday Healthcare | | |
| Cancer Treatments & Check-Ups | | |
| Maternity & Dental Treatments | | |
| Repatriation | Only if the medical treatment you need is not available locally. | |
| Lost Luggage | | |
| Missed Flights | | |
Do I Need International Private Health Insurance or Travel Insurance?
When taking out a Travel Insurance policy, many focus on the common issues that can come with taking a holiday:
Lost or stolen luggage
Flight delays and cancellations
Sudden changes in plan that may require a fast return home or a cancelling of the trip entirely.
However, a key element of any good Travel Insurance policy is to cover health treatment abroad while travelling.

The key difference between the medical cover provided by a Travel Insurance policy and the cover provided by an International Medical Insurance plan is that the travel insurance is focused on accidents and emergencies only.
There is no cover for elective treatments or treatment for chronic conditions with Travel Insurance. This is unlikely to be an issue if you are expecting to stay only a short time overseas.
If you expect a long stay, however, an International Health Insurance policy will allow you to receive medical treatments overseas and even allow you to continue receiving treatments for chronic or some pre­-existing conditions in hospitals abroad.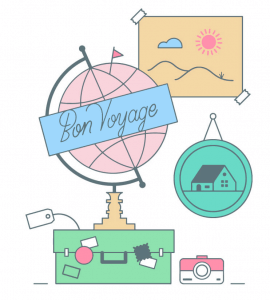 Do I Need Private Health Insurance Abroad?
In the UK, we are incredibly lucky to have access to the NHS when we need medical treatment and have the luxury of choosing whether or not we take out Private Medical Insurance. However, overseas things work differently and it may be the case that we don't have access to a public health service while in a different country.
When considering International Health Insurance, it is important to understand the local health service customs in the areas abroad that you will be travelling to.
Across Europe alone there are many different state-funded health services: from the French Universal Health Coverage Act (CMU) to Germany's GKV scheme and Italy's Servizio Sanitario Nazionale (SSN).
Each country has their own way of providing services and it is important to be aware of how these schemes work to ensure you are prepared should you require treatment.
There were a total of 3,250 hospitalisation cases of UK nationals abroad in 2014/15. If you require treatment, you may find it difficult to afford the care that you need if you do not have any type of insurance.
Between 2009 and 2015, there was a 48% global increase in international medical cases involving British nationals with mental health needs. If you are moving abroad, a comprehensive International Medical Insurance plan may cover you for continued therapy and treatments as wells as provide you with guidance if you have medical needs that you are uncertain about.
Worldwide Medical Insurance Policy Options
When taking out International Medical Insurance, you will be given a range of options available to both increase and reduce the scope of the cover provided. This will in turn increase or reduce the cost of your policy. One of the first choices you will face during the application process will be how many countries you would like your insurance to cover you in, with the following categories being the most common options to choose from:
Europe Only
Worldwide Excluding USA
Worldwide Including USA
Policy Limits and Excess
An International Health Insurance policy will usually include the option of adding an Excess, providing a range of options for the policyholder to choose from.


Most commonly, the excess is set up as a simple deductible, where the policyholder pays the first £x of any claim. It is more common on an international insurance plan than a UK plan to pay the excess per claim rather than per policy year.
Co­-payments
The alternative to a simple deductible excess is a co-­payment option. With this option the insured agrees to pay a certain percentage of each claim instead of a fixed amount. The risk imposed on the insured in the co-­payment option is very different to the simple deductible excess and it is important to take these risks into consideration when deciding on the right worldwide health cover.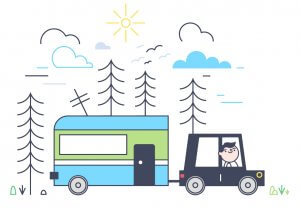 How Much Does International Health Insurance Cost?
Given that Global Health Insurance provides cover in more than just one country, you may find yourself with more options than usual when applying for it. Pricing will also differ depending on the the countries covered by your policy as healthcare costs can vary considerably around the world. However, like any Private Medical Insurance product, when purchasing International Health Insurance you tend to get what you pay for.
There are a range of different factors that will affect the cost of your Overseas Health Insurance, some relating to the options you choose and others the result of your personal circumstances.
Country-Specific Premiums
Healthcare does not cost the same in every country, so the country you are living in or travelling to may affect your premiums. Some providers of international health cover will have country­-specific rates and the currency with which you choose to pay for your insurance may have an affect on how much you pay, although most insurers are quite flexible in terms of the currency you use to pay for your policy.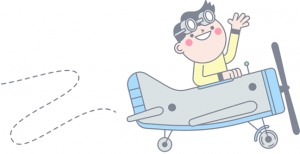 Compare Best International Health Insurance Companies
The key to finding the best worldwide health insurance policy to cover your medical treatments abroad is finding a balance between cost and cover. Think about which types of cover you will need and which insurers offer the best benefits.
Best UK International Health Insurance Companies

Allianz

Allianz International Health Insurance features an essential plan for students and a premier plan for families and professionals. The fully comprehensive premium plan from Allianz offers optional cover for maternity care, non-emergency outpatient treatment, non-emergency dental treatment and repatriation.

April UK

Global Health Insurance policies from April UK range from basic to highly comprehensive. Core cover includes care and management of chronic conditions, cancer treatments and inpatient treatments while executive cover also covers mental health treatments.

Aviva

Aviva International Health insurance offers a range of options to tailor your cover. Core cover includes repatriation and emergency evacuation costs as well as optional advanced cancer cover. A comprehensive policy from Aviva will also cover dental treatments, maternity, and alternative therapies.

AXA PPP

AXA International Health Insurance policies provide cover for both you and your family with access to multilingual advisers at all times of day to help you organise your treatments. Standard policies cover inpatient and outpatient treatments and cancer treatments as well as optional cover for vaccinations and private consultations with medical practitioners..

Bupa

Bupa International Health Insurance offers world-class service and support from anywhere in the world with no need for referrals. Access any of Bupa's exceptional facilities around the world and have fast access to specialists and medical services.

Freedom

Freedom Worldwide Health Insurance covers core inpatient and outpatient treatments, maintenance of and prescriptions for chronic conditions, alternative treatments, and maternity cover while you're abroad.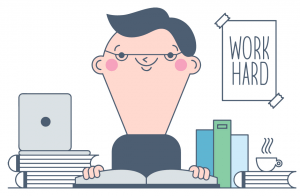 Get Expert International Private Health Insurance Advice

As with any insurance product, it is important to truly understand what the product covers and any potential pitfalls. If you do not feel comfortable trawling through the insurer's terms and conditions then feel free to speak to one of our experts.
If you require any guidance, further information or quotes from the leading International Health Insurance providers, please do not hesitate to pop us an email or give us a call on 01273646484.
Nadeem Farid
Health & Wellbeing Expert at Drewberry
Compare Top 10 UK
Health
Insurers

Takes approx. 60 seconds
Frequently Asked Private Medical Insurance Questions
I consider myself reasonably competent online and wanted to know why I should use a medical insurance...
I am looking to take out private medical insurance and I was wondering if this would cover me on holidays...
Now I am closing in on retirement I am reviewing my current situation and have come to consider private...
I have been on a group scheme most of my working life and am now getting close to retirement. I was wondering...