Bupa Fundamental Medical Insurance
Bupa Fundamental Medical Insurance
Founded

1947
Company Type
Company Limited by Guarantee
Company Overview
Bupa came about in 1947 in the UK and was originally named the 'British United Provident Association', despite it never being an actual provident association itself. Instead, it was formed by 17 separate provident associations who joined together to cure and support those in poor health.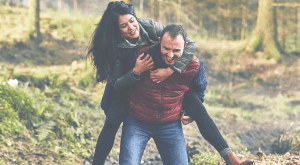 It took only one year for Bupa to earn an 80% share of the Private Health Insurance market. Soon, Bupa expanded their services to include Spain, Hong King, Malta, New Zealand, Australia and elsewhere around the world.
At the beginning of the 21st century, Bupa had over 31,000 employees and was continuing to grow, in 2017 having as many as 86,000 employees. As one of the top providers of Health Insurance in the UK, they also have as many as 2.4 million customers in the Uk alone.
Get 2 Months FREE Cover
By reaching this page you are eligible for two months FREE cover when you set-up your new Health Insurance policy.
Simply fill in the form on this page to apply your two months free discount and get your instant quotes or call us on 02084327333 and state the code VC2MF.
Compare Top 10 UK
Health
Insurers

Takes approx. 60 seconds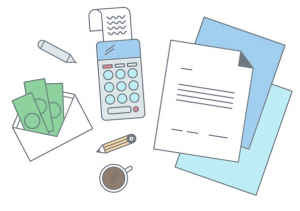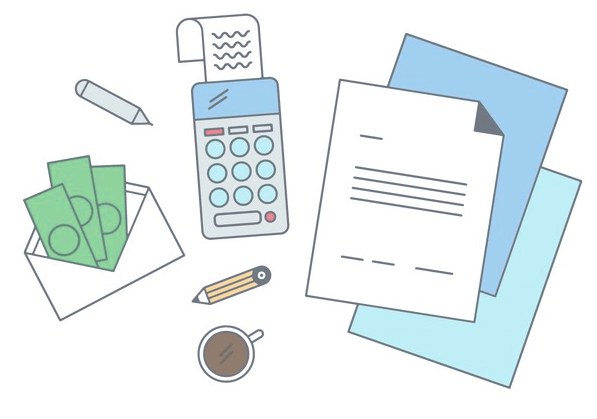 Bupa Fundamental Medical Insurance Overview
Bupa Fundamental Medical Insurance is a low cost alternative to their other Bupa Health Insurance option.
Full cancer cover and minor outpatient cover is included in this policy's core cover, which includes cancer related therapies and tests.
Decrease the cost of this cost effective policy even further by choosing an excess of up to £500 or reducing your cancer cover to cover only treatments that aren't available through the NHS.
Bupa will allow you to carry the terms of your existing Medical Insurance policy to a new Bupa Fundamental Medical Insurance policy if you want to switch. However, switch terms are not available with Bupa's other Health Insurance product, Bupa By You.
Access Bupa's 24 hour Anytime HealthLine to receive guidance and advice from qualified nurses and GPs if you have any questions about your health.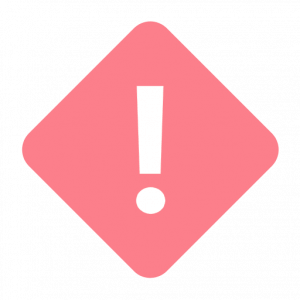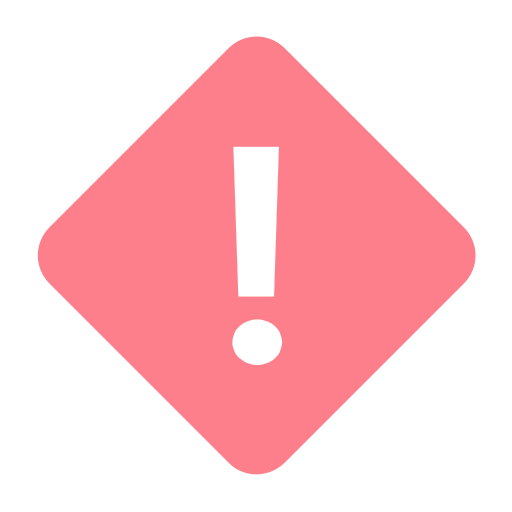 Bupa do not provide cover for any oral or dental treatments aside from specific emergency procedures.
Need Help? Start Live Chat with our Experts

Neil
Pensions Advice

Robert
Income Protection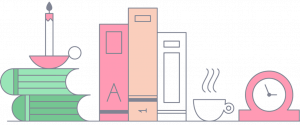 Bupa Fundamental Policy Conditions
While Bupa's Fundamental Medical Insurance doesn't offer many additional cover options, it does cover the majority of essential treatments that Health Insurance is typically used for.
Key Policy Facts

Full Medical Underwriting
Moratorium
Continued Personal Medical Exclusions

£100 / £150 / £200 / £250 / £500

No Claims Discount

Yes
Bupa operates a 14 level no claims discount scale

Minimum Entry Age

18 years old
Inpatient and Day-Patient Care

Hospital Charges

Paid in full
Only covers facilities within your chosen Bupa network

Consultants'/ Specialists' fees

Paid in full
Covers only Bupa recognised professionals

Diagnostic scans and tests

Paid in full
Covers only scans and tests received in a a facility from your chosen Bupa network

Radiotherapy & Chemotherapy

Paid in full
Covers only treatments received in a a facility from your chosen Bupa network
Out Patient Cover

Consultations

2 per year
Only covered when following or related to inpatient or day-patient treatment

Diagnostic Scans and Tests

Paid in full
Covers only scans and tests received in a a facility from your chosen Bupa network

Physiotherapy

£350 per year
Only covered when following or related to inpatient or day-patient treatment and when conducted by a Bupa recognised therapist
Cancer Treatment Cover

Cancer Cover

Cancer related surgery

Chemotherapy & Radiotherapy

Bone marrow & stem cell transplants

NHS Cancer Cover Plus

Covers radiotherapy, chemotherapy and cancer surgeries when not available on the NHS.
Additional Benefits

Nursing at Home

Paid in full
Following private inpatient treatments covered by your scheme

Private Ambulance

£60 per journey
No annual limit

Parent Accommodation

Paid in full
When accompanying a child under 16 receiving private in-patient treatment. Covers one parent only.

NHS Cash Benefit

Inpatient treatments: £50 per night


Up to 35 nights per year

Cancer treatments: £100 per treatment
Outpatient/ Day-patient/ Home treatment: £100 per treatment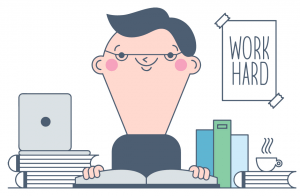 Drewberry Reviews Bupa Fundamental Medical Insurance
 Due to Bupa's Medical Insurance policies covering only fundamental treatments, they tend to cost considerably less than  the policies provided by many other providers.
Key comparison Points
Fundamental Bupa Medical Insurance doesn't have many options to increase cover. Instead, the options they have available are to decrease the cost, such as excess and decreased cancer cover.
Full cancer cover is included as standard as well as basic outpatient cover, which you will not usually find in most other Medical Insurance policies from other providers. Bupa will also cover you if you want or need to receive your cancer treatments at home.
With your Bupa membership, you will get access to the Bupa Anytime HealthLine. 24 hours a day every day, you can phone the HealthLine for telephone consultations with a nurse who can give you general health advice and guidance. If they are unable to answer your questions or feel that you need more information, they will notify a GP to call you back within the next.
Standard outpatient cover with this Health Insurance policy from Bupa includes cover for physiotherapy, which is rarely included in most Medical Insurance policies. Typically, policyholders will need to add it separately to their policy and their premiums would be increased substantially as a result.
Policy Exclusions
As a policy that covers only necessary treatments, you will find more exclusions than normal on a Bupa Fundamental Medical Insurance policy:
Pre-existing/ chronic conditions
Accident and emergency admission
Treatments relating to behavioural and developmental problems
Convalescence or rehabilitation
Pandemic or epidemic disease
Overseas treatment
Treatment for conditions associated with normal ageing
Sleep-related breathing disorders
Mental health conditions
Intensive care except when it is required after private treatment
Cosmetic, reconstructive or weight loss treatments
Dental/ oral treatments
Dialysis
Conditions associated with normal pregnancy and childbirth
Financial Strength
Bupa is a strong presence in the UK's private healthcare market as well as the global insurance market, offering both insurance and and facilities to ensure access to fast and affordable medical treatments. In 2017, Bupa celebrated its 70th birthday
Bupa has received top grades in financial strength from Moody's and Fitch and at the end of 2016 had underlying profit of £194.9m within the UK market alone.

Oliver did an excellent job in making the right recommendations. He's been very patient in dealing with my request and helping me choose the right product. Well done and thanks very much!
Jayant Rampuria
06/10/2018
Bupa Fundamental Medical Insurance: FAQs

We aim to know the policies we advise on, inside out and back to front. Below is a couple of commonly asked questions with regards to the policy coverage of Bupa Medical Insurance. If you need any further help please do not hesitate to call us on 01273646484.
Nadeem Farid
Health & Wellbeing Expert at Drewberry
Q. Is the cancer cover included as part of Bupa's Fundamental Medical Insurance fully comprehensive?
A. If you do not select the limited cancer cover option when you take out your policy, Bupa will provide cover and support for every stage of your cancer treatment. This also includes full cover for palliative treatment and providing you use a healthcare facility from the Bupa network, there are no limits to the cover you can claim for your cancer treatment and care.
---
Q. Will my Bupa Health Insurance policy cover me for preventative treatments or tests prior to diagnosis?
A. No. Bupa Fundamental policies will only cover outpatient treatments and tests that are related to inpatient treatments and only after you have been referred. The same principle applies to therapies and consultations. these will only be covered unless they are following or related to an inpatient or day-patient treatment.
---
Q. How do Bupa decide which conditions are excluded from my policy?
A. Whether or not Bupa will exclude conditions will depend on your policy's underwriting. As standard, Bupa will ask you for your medical history upon applying for a policy. If you have Full Medical Underwriting, they may exclude any concerning health conditions that you have suffered from in the 7 years prior to applying for your policy.
If you are taking out a policy with Moratorium underwriting, you will not need to provide your medical history upon applying. Instead, you will not be able to claim for any health conditions you suffered from 5 years prior to your policy until some time as they are re-included by Bupa.
With Continued Personal Medical Exclusions, Bupa will carry over any exclusions from your old Health Insurance policy onto your new policy, although Bupa may ask some medical questions to determine whether any additional exclusions will need to be added to your policy.
Compare Top 10 UK
Health
Insurers

Takes approx. 60 seconds
Frequently Asked Private Medical Insurance Questions
I have an existing health insurance plan however it is coming up to renewal and I would like to see if...
I have just been given company Private Medical Insurance through work and received my policy documents...
I am looking to take out private medical insurance and I was wondering if this would cover me on holidays...
Me and my partner have recently moved in together and are looking at are finances. My partner has private...