Zurich Life Insurance
Personal Protection Plan
Founded
1872
Company Type
Public Limited Company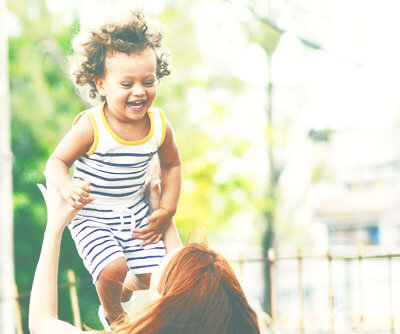 Company Overview
Zurich Insurance Group is one of the world's largest insurers and operates across the globe, with locations in more than 170 countries worldwide. Zurich has 60,000 employees, including around 11,000 in the UK.
Zurich operates in general insurance, Life Insurance, pensions, savings and investments.
Zurich is a Swiss insurer founded in 1872. Today it is Switzerland's largest insurer and ranks in the world's top 100 largest public companies. Zurich Insurance Group was previously known as Zurich Financial Services until 2012.



Get 2 Months FREE Cover
By reaching this page you are eligible for two months FREE cover when you set-up your new Life Insurance policy.
Simply fill in the form on this page to apply your two months free discount and get your instant quotes or call us on 02084327333 and state the code VC2MF.
Compare Top 10 UK
Protection
Insurers

Takes approx. 60 seconds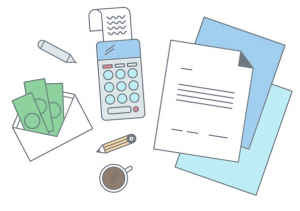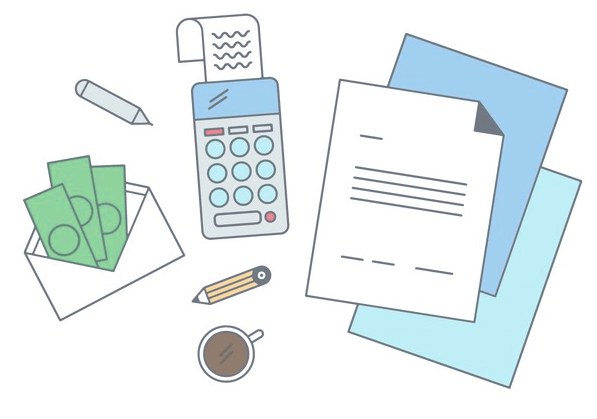 Zurich Life Insurance Overview
 As well as being Switzerland's largest insurer, Zurich has a sizeable presence in the UK, with more than 11,000 people employed here.
In each of the 3 years to 2016, Zurich paid at least 98% of all Life Insurance claims.
Critical illness cover can be included for an additional premium covering 43 critical illnesses/operations, plus partial payments for a further 12 illnesses, including less advanced cancer in situ.
The Critical Illness add-on also provides coverage for children.
When you add Critical Illness Cover, you also have the option to include A Payment Protection Benefit if you are unable to work due to illness or injury.
Other additional benefits include waiver of premium, convertible and renewable term as well as an indexation option.
If your Level Life Insurance is for Life Cover only, you can convert some or all of your cover to Whole of Life Insurance at the end of the plan with the Convertible Term option, subject to certain conditions. You won't have to provide Zurich with further details about your health or activities.
Need Help? Start Live Chat with our Experts

Neil
Pensions Advice

Robert
Income Protection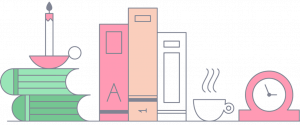 Policy Conditions
Overview of Key Policy Details

Product

Life Insurance

Options

Level / Decreasing / Joint life first death

Underwriting

Full Medical Underwriting

Premium Type

Guaranteed premiums
Premiums will not change unless you opt to increase your cover or take up indexation with level cover

Terminal Illness Cover

Yes

Optional Critical Illness Cover

Yes

Critical Illnesses Covered

43
Plus a further 12 illnesses triggering partial payouts, including less serious cancers in situ

Children's Critical Illness Cover

Yes
Covers a child from the age of 3 months until their 18th birthday. A maximum of one claim per child can be made and will not affect the level of benefit held by the policyholder.

Indexation

Available
You can choose to have you cover increase automatically with average weekly earnings, the retail prices index, 5% or 10% each year.

Waiver of premium

Optional

Maximum Cover

Unlimited

Minimum Entry Age

16

Maximum Entry Age

Level Protection Plans
83, with a 69 age limit for Critical Illness Cover

Decreasing Mortgage Cover Plans
79, with a 69 age limit for Critical Illness Cover

Guaranteed Insurability

Yes
Possible if below the age of 54 on birth/adoption of a child, marriage, increased/new mortgage and subject to cover increase limits

Policy Exclusions

Suicide within the first 12 months of the policy
We have taken care to ensure that the information on this Drewberry owned website is accurate. However we can give no guarantee as to the accuracy of the content of the site. We accept no liability for any losses whether direct or indirect arising from errors on our part.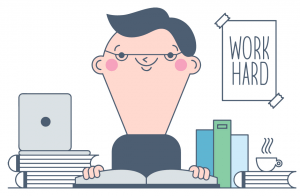 Drewberry's Zurich Life Insurance Review
Zurich's life insurance policies offer a range of options including a standard level term and mortgage-friendly decreasing term.
Key Comparison Points
Zurich offers guaranteed premiums, meaning the cost of your Life Insurance won't change as you get older unless you opt to increase the benefit or index-link a level policy so it maintains pace with inflation.
With the Level Protection Plan, you can opt to convert some of all of your Life Insurance to Whole of Life Cover at the end of the policy's term.
With the renewable term option, you can renew your policy for a further term at the end of its current term. The final time you can renew will be on the renewal date on or closest to (but before) your 70th birthday. At this point you can extend your life or earlier critical illness cover one last time to a maximum age of 74. For life cover only plans, you can extend your life cover one last time to a maximum age of 84.
You will only be able to increase your Life Insurance cover under the guaranteed insurability option if you are 54 years old or younger. If you are older than 54, you may need to take out a new policy if you want more cover than you have on your current policy.
Zurich's Life Insurance with Critical Illness Cover allows you to get cover for Total Permanent Disability, which will pay out if you're rendered incapable of ever doing your job again before the age of 60.
Zurich allows for a joint Life Insurance policy to be split into two on separation, divorce or dissolution of a civil partnership.
Additional Benefits & Options
Payment Protection Benefit
An optional extra to your Life Insurance with Critical Illness Cover, the Payment Protection Benefit pays you a monthly income if you can't work due to illness or injury. You must be no more than 59 to include this in your policy. The policy will continue paying out the agreed sum after your chosen deferred period until either:
You are no longer incapacitated
You're well enough to return to work
You no longer have any loss of earnings
You reach the age when the benefit on this plan ceases
The plan anniversary after your 65th birthday
The end of the plan's term
Once you've received 100% of the benefit you would have received had you passed away or been diagnosed as critically ill.
Waiver of Premium Benefit
Another optional extra, Waiver of Premium benefit will pay your insurance premiums for you if you can't work due to illness or injury for longer than six months.
Convertible Term
This allows some or all of the life benefit to be converted to a Zurich Whole of Life plan without you giving Zurich an update on your health and activities. This is not available if your policy includes Payment Protection Benefit or Critical Illness Cover.
Renewable Term
You can choose to renew your plan for the same term and amount of cover after the end of the policy's term. If your plan is for life cover only you must be no more than 68 years old to include this benefit. If your policy includes Critical Illness Cover, you must be no more than 64 to include this benefit.
The option to renew is available each time the plan reaches the end of a term, up until the renewal on, or closest to (but before), your 70th birthday when you'll be offered a final renewal which may be for a different term to the plan's original term. Renewable Term will not be available if you choose Payment Protection Benefit or your plan includes Convertible Term.
Zurich Support Service
Provides a free and confidential health and wellbeing service for you and your family with no limit on queries or issues. Also includes up to six sessions of professional counselling.
Free Cover for House Purchase
Provides free cover while a property purchase is being completed (where contracts have been exchanged but the contract to buy has not been completed). Available for up to £500,000 or the lower figure applied for.
Financial strength
Zurich is Switzerland's largest insurer and one of the world's 100 biggest public companies. It employs around  60,000 people around the world, including 11,000 in the UK. In the year to 31 December 2016, Zurich Insurance PLC, the Ireland-based subsidiary of Zurich that provides life cover in the UK, reported a pre-tax profit of €144 million and gross written premiums of €8.1 billion.

Excellent service. Well documented and prompt meetings arranged, with polite reminders. Good, clear advice and excellent product choice for me. Very pleased and highly recommended.
Kevin Ballinger
29/11/2018
Zurich Life Insurance: FAQs

We try to find out everything there is to know about the policies we advise on to ensure that we are in the best position to match you with the most appropriate policy.
Below, we have answered a few frequently asked questions given to us by our customers about your Zurich Life Insurance policy. If you need any further help, please do not hesitate to call us on 01273646484.
Sam Barr-Worsfold
Independent Protection Expert at Drewberry
Q. In the event of my death I would want my family to receive my life insurance benefit ASAP. Is there any way to avoid probate delays with Zurich's Life Insurance?
A. There will be no personal liability to income tax or capital gains tax on death. To avoid probate, many of our clients choose to write their Life Insurance into trust, which keeps it outside the estate for inheritance tax purposes and can significantly speed up your family's ability to access the funds should you pass away.
There is an alternative tax-efficient life Insurance for the Self Employed, contractors and company directors known as a relevant life policy. This type of policy with offer significant tax-deductible savings on your monthly premiums and, under a relevant life trust, the benefit will not for part of your lifetime pensions allowance.
We can offer you advice on your insurance options and talk you through the process and help you to complete the relevant special trust section on your application. For advice on tax, please speak to a qualified financial adviser on 01273646484.
---
Q. Does Zurich offer any additional ongoing benefits if I become too ill to work?
A. Yes. Although most life insurance products only cover death or terminal illness, Zurich's Critical Illness add-on offers an additional benefit paid out should you be unable to work due to sickness or injury during the term of your life insurance policy.
However, we would recommend speaking to one of our independent insurance experts to ensure that this is the best option for you – there is a separate policy, known as Income Protection, which is specifically designed for this purpose and may suit you better.
Compare Top 10 UK
Protection
Insurers

Takes approx. 60 seconds
Frequently Asked Life Insurance Questions
I've seen insurance 'guaranteed insurability option' on insurance policies when I've...
I currently have a personal Life Insurance policy, but I just switched jobs and my new employer offers...
We have just increased our mortgage, we have existing life insurance but this no longer covers the mortgage...
We have just increased our mortgage and have been advised to get life insurance. My partner has a couple...