Scottish Widows Life Insurance
Scottish Widows Protect
Founded
1815
Company Type
Limited Company
Company Overview
Scottish Widows Life Insurance dates all the way to 1812 with an original remit of setting up a general fund to protect the assets of widows and the female relatives of fund-holders.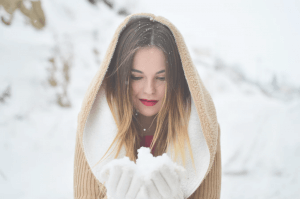 Three years later, Scotland's first mutual life office was open for business under the name 'The Scottish Widow's Fund and Life Assurance Society'.
In 2000, Scottish Widows was demutualised and became part of the Lloyds TSB Group and in 2009 became part of the Lloyds Banking Group.
Today, Scottish Widow has nearly 6 million customers, providing a range of pension and protection products, including Scottish Widows Life Insurance.



Get 2 Months FREE Cover
By reaching this page you are eligible for two months FREE cover when you set-up your new Life Insurance policy.
Simply fill in the form on this page to apply your two months free discount and get your instant quotes or call us on 02084327333 and state the code VC2MF.
Compare Top 10 UK
Protection
Insurers

Takes approx. 60 seconds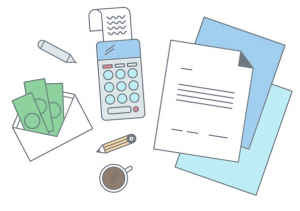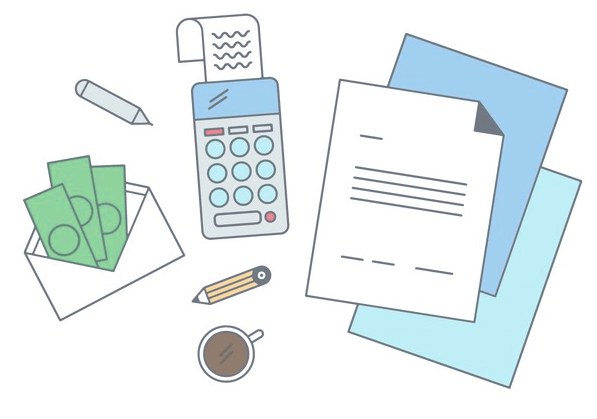 Scottish Widows Life Insurance Overview
Scottish Widows Life Insurance is backed by the heft of Lloyds Banking Group, the third-biggest bank in the UK by assets as of March 31, 2017.
Scottish publish their Life Insurance Payout rates and have some of the highest. In 2016, they paid out on 99.4% of Life Insurance claims.
As well as automatically including cover for children with Critical Illness Cover, Scottish Widows will pay out a one-off benefit of £5,000 in the event of that death of a child.
Scottish Widows Life policies automatically include Terminal Illness Cover and Total Permanent Disability Cover.
Scottish Widows offer Life Cover and Critical Illness Cover as a Family Income Benefit.
Scottish Widows allow you to choose the interest rate of your Decreasing Life Insurance cover, which can be anything between 0% and 18%.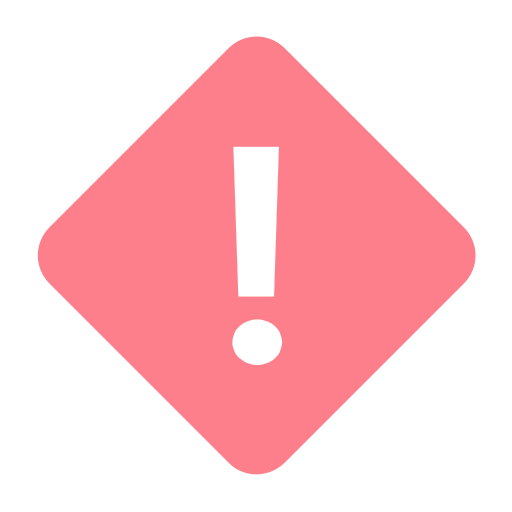 Scottish Widows have a maximum and minimum limit for their Life Insurance cover.
Need Help? Start Live Chat with our Experts

Neil
Pensions Advice

Robert
Income Protection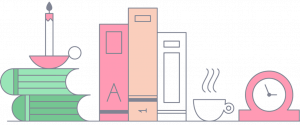 Scottish Widows Policy Conditions
Overview of Key Policy Details

Product

Life Insurance

Options

Level Term / Decreasing Term / Whole of Life / Family Income Benefit

Policy Coverage

Single / Joint Life Insurance

Underwriting

Full Medical Undewriting

Premium Type

Guaranteed
Premiums may increase if you choose increasing cover, change your policy, or renew your Life Cover.

Terminal Illness Cover

Yes

Optional Critical Illness Cover

Yes

Critical Illnesses Covered

49
41 standard critical illnesses plus 8 'additional' critical illnesses are covered by Critical Illness Cover.

Children's Critical Illness Cover

Yes
Children are covered until age 22 to a maximum cover amount of £25,000 or 50% of the main sum assured (whichever is lower).

Indexation

Optional
Referred to as 'Increasing Life Insurance', with a minimum increase of 2% to a maximum increase of 10%. Premiums increase at a rate of 1.4 times the percentage increase of your benefit.

Waiver of Premium

Optional
Known as 'Premium Protection' you can include it for an additional cost. If you are unable to work for 26 weeks or more, Scottish Widows will waive your payments until you return to work.

Minimum Cover

£25,000

Maximum Cover

Level / Decreasing Life Cover: £25,000,000
Indexed cover: £15,000,000
Critical Illness Cover: £3 million.

Minimum Entry Age

18 years old

Maximum Entry Age

Standard Life Cover: 79 years old
Life Insurance with Critical Illness: 64 years old
Waiver of Premium: 60 years old

Guaranteed Insurability

Available if the policyholder:

Changes their marital status or enters into / dissolves a civil partnership
Experiences an increase in mortgage debt
Has or adopts a child or becomes a legal guardian
Experiences an increase in salary.

Policy Exclusions

Self inflicted injury or suicide within 12 months of the policy start date.
We have taken care to ensure that the information on this Drewberry owned website is accurate. However we can give no guarantee as to the accuracy of the content of the site. We accept no liability for any losses whether direct or indirect arising from errors on our part.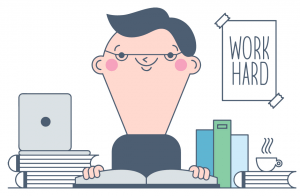 Drewberry's Scottish Widows Review
 Scottish Widows make their policies highly flexible by providing a range of policy options that can be changed at nearly any time, even after your policy has started.
Key Comparison Points
When you choose indexation, Scottish Widows will increase your premiums by 1.4 times your benefit's percentage increase. Other insurers will match the increase of your benefits and premiums rather than applying a premium increase in excess of your benefit increase.
Scottish Widows only covers 49 critical illnesses, with 8 of these illnesses entitling you to only a proportion of your benefit. Other insurers can offer as many as 80 critical illnesses.
While some insures have a predetermined decrease rate for their Decreasing Life Insurance polices, Scottish Widows allow you to tailor your Life Insurance policy to the terms of your mortgage. You can choose any interest rate from 0% to 18% to match your mortgage. On the other hand, however, there are insurers that don't use any predetermined rate of decreasing cover, allowing you to decide exactly when your insurance cover will reach zero.
If you add waiver of premium to your policy, the standard definition of incapacity that they use is Own Occupation. This means that as long as you are not well enough to return to your own occupation, they will continue to waive your premiums.
Additional Benefits & Services
Scottish Widows Care
With all Scottish Widows Life Insurance policies, they give policyholders and their families access to a free nurse advice service provided by RedArc, known as Scottish Widows Care.
If the policyholder or any of their family members have experienced or are experiencing a traumatic situation, they can contact a personal nurse. Personal nurses are able to provide support for serious illness, bereavement, trauma, disability and recovery after being discharged form hospital.
If the situation requires, a personal nurse is also able to provide a face-to-face second medical opinion from a UK-based specialist or a course of therapy if you are diagnosed with a serious illness.
Accidental Death Cover
For up to 90 days while your application is being assessed, you will be covered in the event of accidental death before your application has been either accepted or rejected. Your benefit amount for your Accidental Death Cover can be up to £250k or the sum-assured that you applied for if it is less.
Free Mortgage Cover
This additional cover is included automatically and covers you for up to 90 days while you're in the process of buying a new home. Between the day of finalising your contract until the start date of your mortgage, you can receive up to £1,000,000 in Life Insurance cover and £500,000 for Critical Illness cover. Exclusions apply to this benefit and not everyone will be eligible to claim.
Children's Life Cover
This is automatically included with all Scottish Widows Life Insurance policies with Critical Illness Cover. If your child is under the age of 22, a one-off payment of £5,000 will be paid in the event of their death.
Financial Strength
Scottish Widows has £2.6 billion worth of available assets which they use to invest in new products or services.
In 2016, it ended the year with a Group profit of £173 million and financial strength of A2, A and B+ from Moody, Standard & Poor and AKG. Over the years it has become a common household name and continues to commit to their philosophy of ethical, responsible investing.

Josh at Drewberry was extremely helpful and friendly in answering my many questions about the policy before I went ahead.
Mark France
02/01/2018
Scottish Widows Life Insurance: FAQs
We try to find out everything there is to know about the policies we advise on to ensure that we are in the best position to match you with the most appropriate policy.
Below, we have answered a few frequently asked questions given to us by our customers about Scottish Widows Life Insurance policies. If you need any further help, please do not hesitate to call us on 01273646484.
Matteo Mockler
Health & Wellbeing Expert at Drewberry
Q. What's the difference between the critical illnesses and the 'additional critical illnesses' covered by my policy?
A. If you are diagnosed with a critical illness from the main list consisting of 41 conditions, you will be entitled to the full benefit amount. If you are diagnosed with one of the 8 'additional' conditions, however, you will be entitled to either 25% of the claim amount or a maximum of £25,000.
---
Q.  Do Scottish Widows' Joint Life policies work on a 'joint life, first death' basis?
A. Yes. If you take out a Joint Life Insurance policy from Scottish Widows, it will only pay out upon the first death before ending. However, Scottish Widows will allow the surviving partner to renew the policy on a single person basis to cover themselves.
If they apply for a new policy within 3 months of their Joint Life policy ending, Scottish Widows will reinstate the policy with all of the same terms to cover the surviving person, with only the premiums of the Life Insurance policy being changed.
Compare Top 10 UK
Protection
Insurers

Takes approx. 60 seconds
Frequently Asked Life Insurance Questions
I'm looking at Life Insurance but i also life to partake in extreme sports, mainly surfing. Would...
I'm a keen motorcyclist and want to get life insurance. Will i be covered and my partner receive...
Having had our first child we are looking at are life insurance options, Are we able to take out a joint...
As my husband and I are about to buy our first home we need to look at Life Insurance. I've got...