What is Business Life Insurance?
Death in Service – pays a lump sum to an employee's family should one of your workers die while in employment with your organisation.
Relevant Life Insurance – available as an alternative to Group Life Insurance for companies where there aren't enough employees for a group scheme, it is often used by company directors as a tax-efficient Life Insurance policy.
Keyman Insurance – protects your business against the financial consequences of losing a key member of staff.
Shareholder Protection – provides a lump sum payout to the company so the remaining shareholder(s) can buy the deceased shareholder's shares and retain control of the company.
What is it?
Life Insurance for Employees
Business life insurance is a generic term for a range of life insurance products which are designed for companies, below are the two main forms of company paid life cover to protect the loved ones of your employees and directors.
Death in service (DIS) – Structured so the loved ones of an employee would receive a lump sum (often a multiple of salary i.e. 4 x Basic Salary), the employee is covered whilst they are employed with the company up until the normal retirement age of the scheme which tends to be aligned with the state pensionable age. The premiums are tax deductible and any payout is paid tax-free to the beneficiaries.
Relevant Life Insurance – Can be thought of as a Death in Service scheme for a single employee. It is a simple level term life insurance policy set-up in a specific trust which will pay a lump sum to the loved ones of the individual should they pass away during the term of the policy. The premiums are tax deductible and any payout is paid tax-free to the beneficiaries.
Protecting your employees
Company Life Insurance
The below covers the three main types of business life cover which provides the company with a lump sum to maintain business continuity.
Key Person Insurance – A simple short term life insurance policy which pays the business a cash lump sum should the key individual pass away. With business protection policies there is an option to include critical illness insurance which would see the policy pay out if the individual suffered one of the serious illnesses as defined by the policies terms and conditions, the most common being include heart attack, cancer and stroke.
Shareholder Protection – A life insurance plan covering the value of shares held in a company for a specific shareholder. Often set-up for each of the main shareholders of a company, should any of them pass away the capital would be available for the remaining shareholders to buy their stake in the business and remain in control of the company.
Both Key Person and Shareholder Protection can have quite complex tax implications which need to be considered when setting up the cover.
Protecting you business
Do I need Company Life Insurance?
If you've got a business loan or have received venture capital, investors/creditors may insist that you have Key Person Insurance. However other forms of business life insurance are not compulsory so it is best to have a good understanding of the risks you are protecting.
What's the risk of passing away?
Based on ONS life expectancy data (2008-10), the chances of someone passing away within the next 10 years are as follows:
| | | |
| --- | --- | --- |
| 30 years old | 40 years old | 50 years old |
| 1 in 112 | 1 in 53 | 1 in 23 |
Company Life Insurance isn't usually compulsory, however is a core offering which is much appreciated by staff when building an good employee benefits package.
Should I get it?
Company Life Insurance Advice
We're a totally independent insurance adviser and pride ourselves on being the experts on every policy we sell. We aim to know all the products we offer inside out and back to front so we can find you the best deal for you.
If you're not sure which type of Business Life Insurance you need, our advisers can talk through the various options available.
For instance many people wonder whether they need Keyman Insurance or Relevant Life Cover – we can help you pick the best choice for you and your business.
We'll do a full fact find to capture the necessary information and talk you through the options available before going to the entire UK market to find the most competitive quotes for you and your company.
How can we help?
Compare Top 10 UK
Protection
Insurers

Takes approx. 60 seconds

Excellent service from start to finish. Both Jack & Jake were both helpful and polite through the process. I would recommend Drewberry to family and friends.
Trevor Massey
22/01/2019
What is Death in Service Insurance?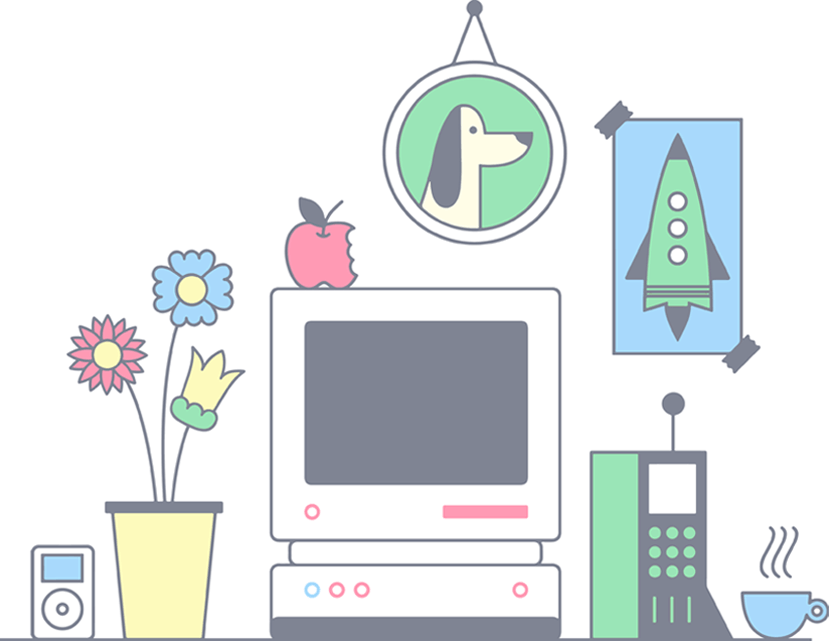 Death in Service lets businesses offer Life Insurance to employees
Death in Service Insurance is an employee benefit. It's popular among businesses and valued by staff because it offers peace of mind to employees and their families at no extra cost to the individual.
With Death in Service Insurance the company sets up a group policy paying the premiums for the employee who is provided with a level of life insurance, often set at a multiple of their salary (i.e. 4 x Basic Salary) which will cover them during their tenure at the company or until the normal retirement age of the scheme, whichever comes first. Group Life Insurance is not a P11D or benefit in kind, so the employee doesn't have to pay any additional income tax because they have Death in Service cover.
How does Death in Service cover work?
1. Business Life Insurance is set up on a Group Life basis
When a business offers Life Insurance to employees, group risk is priced based on workers' ages, location and industry. The company then pays the appropriate premiums to an insurer. Death in Service premiums are a business expense allowable against corporation tax.
2. An employee dies while working for the business
Employees don't have to be at work when the death occurs – it could happen anywhere, even as a result of an accident/injury abroad or as a result of a serious illness.

This assumes that the employee hasn't triggered any policy exclusions that result in their death – common exclusions often include risky or 'daredevil' hobbies such as parascending, paragliding, base jumping or bungee jumping etc.
Your adviser will be able to let you know about any exclusions on the policy if your employees are keen to know what is and isn't covered by a corporate Life Insurance scheme.
Emma Wilson
Employee Benefits Consultant at Drewberry
3. The business assists the employee's family with making a Group Life claim
If the claim is accepted, the insurer then moves to pay the benefit.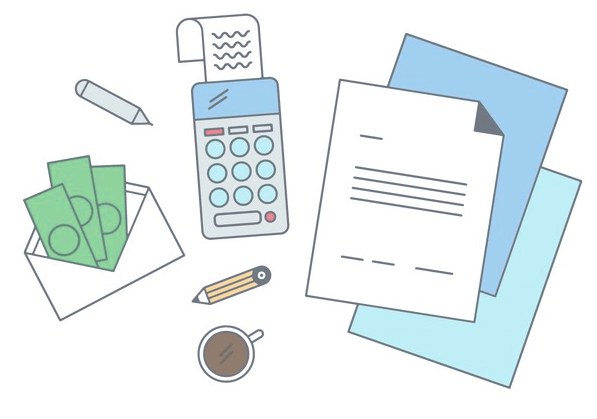 This sum will be a multiple of the employee's salary – anywhere from twice their salary up to a general maximum of 12 times their salary, this is defined from the outset when the scheme is set-up.
4. The claim is paid into a trust, of which the company is a trustee
Group Life Insurance is written into trust with the business as the trustee. This intermediary step allows the family to sidestep an inheritance tax bill on the cash.
5. The trust pays the benefit to the employee's family
What is Relevant Life Insurance?
What is a Relevant Life Insurance policy?
Relevant Life Insurance works in a very similar way to Group Life Insurance/Death in Service cover. However, Group Life Insurance requires a business to have minimum number of employees to be eligible.

The business still pays for Relevant Life Insurance and it's still an allowable expense against corporation tax, but it's used as an alternative to Group Life cover for smaller firms.
It's also used in businesses where the sole employee is the director. However, Relevant Life cover requires an employer/employee relationship so it's not usually available to sole traders who aren't employed through their own limited companies.
Why Relevant Life Insurance?
Relevant Life Insurance is particularly attractive for company directors wanting life cover paid for by their business because it's incredibly tax-efficient when compared to buying a personal policy.

A personal policy is bought with post-tax income, i.e. after income tax and National Insurance has already been deducted. For a director working through their own limited company, the company will also have paid employer National Insurance contributions on their wages.
A Relevant Life policy, on the other hand, is paid by the business and is eligible for full corporation tax relief. It's also not a P11D/benefit in kind for the employee.
As such, company directors could save up to 50% on life cover when opting for Relevant Life Insurance over a personal policy.
Try our relevant life insurance calculator
To see how much you could save, use the Drewberry Relevant Life Insurance Calculator and check how these savings could apply to you.
What is Keyman Insurance?
Keyman Insurance:  Life Insurance for businesses
As well as covering employees, Business Life Insurance also offers options for protecting the business itself.
One such example is Keyman Insurance, which is written on the life of a key employee but with the beneficiary as the business.
In the event of the death of an insured key person (or them suffering a critical illness, if this is included in your policy), Keyman Insuranceplan would pay out a lump sum into the company.
The company then has ready cash at hand to use for business continuity purposes, covering situations such as:
loss of profits
recruitment/training fees for a replacement
loss of important personal or business contacts
loss of confidence from suppliers and customers
difficulty in raising finance for new developments.

Keyman Insurance provides valuable peace of mind for any business. It's important for many of my clients who want to know that the business they've worked so hard to build will be able to continue after they've gone.
Deciding just how much cover you need can be tricky, but I've helped many companies decide the right level of Key Person cover for them so I'm well-placed to help.
Victoria Slade
Business Protection Expert at Drewberry
What is Shareholder Protection Insurance?
Protect business continuity with life insurance for shareholders
Shareholder Protection Insurance is designed to protect a company in the event of the death of a shareholder by paying a cash lump so the surviving shareholders can buy the deceased's shares and remain in control of the business.
If the company adds Critical Illness Cover to the policy, Shareholder Protection will also pay out should the shareholder develop an insurer-defined critical illness during the life of the plan such as heart attack, cancer or stroke.
Why Shareholder Protection Insurance?
Put simply, Shareholder Protection offers a form of protection for both the business and the loved ones of the shareholder in the event of their death or serious illness.

How does Shareholder Protection work?
If a shareholder dies, their shares pass as part of their estate to their family. This can be problematic for both the company and the family.
For the company, not only have they lost a shareholder, who is often a key member of staff, but they've also lost control of that shareholder's shares. The family member(s) who receive the shares on the shareholder's death may not be qualified to run the business just because they've inherited a loved one's shares.
While the deceased's shares may have huge value to the company, they could have very little real value to the family in cash terms. This could be problematic if the family needs ready cash to pay an inheritance tax bill or have to cover funeral expenses.
If a deceased shareholder's dependants are left cash-poor after the shareholder's death, they may seek to sell the shares to release the capital locked up in them. If the company doesn't have the money to buy them off the deceased shareholder's family, the family may sell them to a competitor who does.
A similar situation arises if the shareholder becomes critically ill and cannot participate in the running of the business in the long-term or indefinitely.
A critically ill shareholder may need a cash injection from the sale of their shares for a number of reasons.
For instance, they might need to replace lost earnings or make adjustments to their home to accommodate any debilitating symptoms of their illness (e.g. wheelchair ramps, adapted bathroom facilities etc.).
Meanwhile, the company may suffer from resources being sapped by a shareholder who can no longer take part in the day-to-day managing of business affairs and actively generate revenue. This is where a critical illness payout on a Shareholder Protection policy can help.

By providing the business with a cash lump sum on the death of a shareholder (or if the shareholder suffers a critical illness if this is included in the policy), Shareholder Protection covers the business by allowing it to keep control of the company. It also helps the shareholder's family by giving them a cash payment in exchange for the shares.
Sam Barr-Worsfold
Business Protection Expert at Drewberry
What is Business Loan Protection?
Protect your business by insuring your loans
Just as an individual might buy personal Life Insurance to cover a mortgage, Business Loan Insurance provides very similar protection but for companies with outstanding corporate loans.
The policy will be designed to pay out if the insured either dies or suffers from a critical illness (if this element has been included in the plan).
Sometimes lenders require a company to have Life Insurance in place on certain key members of staff when you take out the loan. This will be to ensure the loan can still be repaid even if the viability of the business is called into question by the death of a key player.
However, even if it's not mandatory it's still worth taking out protection, especially if there has been a personal guarantee given for the loan or the business owner(s) used their home as security.

With Business Loan Insurance the cover can be level – so the amount you're insured for remains the same over the life of the policy – or decreasing, to provide for the fact that the outstanding loan will fall over time as repayments are made.
Discuss the type of cover you need with your adviser to ensure you get the right Business Loan Protection for your circumstances.
Victoria Slade
Business Protection Expert at Drewberry
How do I know which Business Life Insurance I need?
The type of Company Life Insurance you need will depend on your circumstances and the way you and your business operate. It will also depend on whether you're looking to protect individual employees or the business itself.
Often companies end up with a combination of Business Life Insurances – you can protect all of your employees with a Death in Service benefit, whilst utilising Keyman Insurance to cover loans and replacement costs should a key individual pass away.
To read more about the various Company Life Insurance options available, visit the pages below.
Business Life Insurance for employees
Life Insurance to protect businesses
Keyman Insurance, which provides a cash lump sum to a company to be spent on business continuity in the event of the death (or critical illness, if applicable) of a key person
Shareholder Protection Insurance, which provides the business with a cash lump sum to repurchase the shares of a shareholder who has died or suffered from a critical illness
Business Loan Protection, which covers any outstanding corporate loans a business may have and is designed to repay the balance of that loan in the event of the death or critical illness of a key individual/guarantor within that business.

With so many different Company Life Insurance options to choose from it can be a very confusing area to try and navigate by yourself.
That's why Drewberry has a team of professional advisers trained in business protection products so you can talk through your needs with an expert. That way you can be sure you've got exactly the cover you and your company need.
Jeremy Cornford
Independent Protection Expert at Drewberry
Need Help? Start Live Chat with our Experts

Neil
Pensions Advice

Robert
Income Protection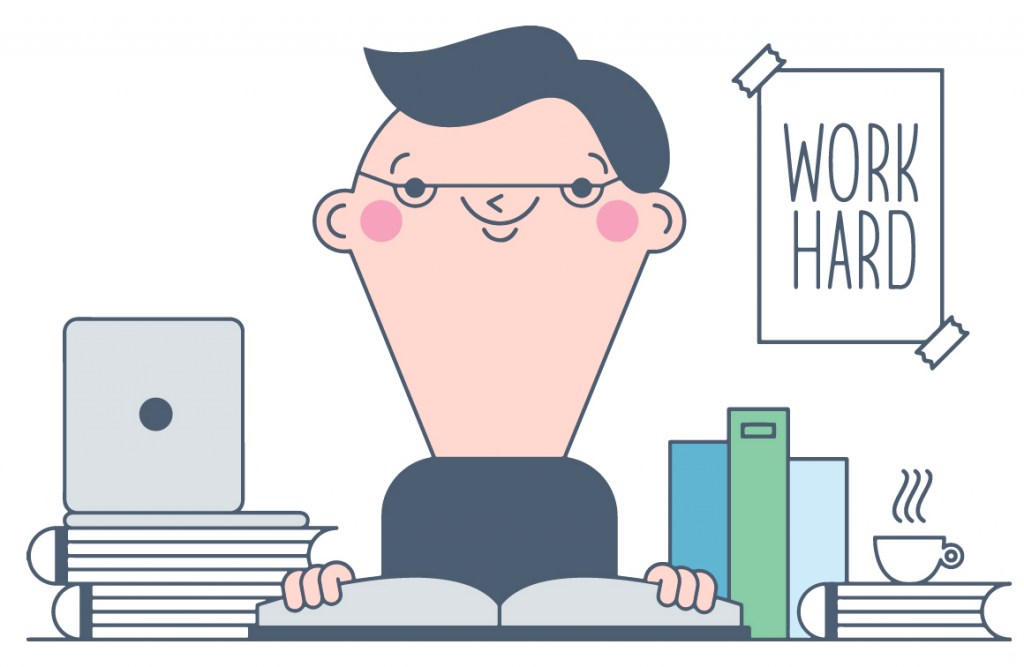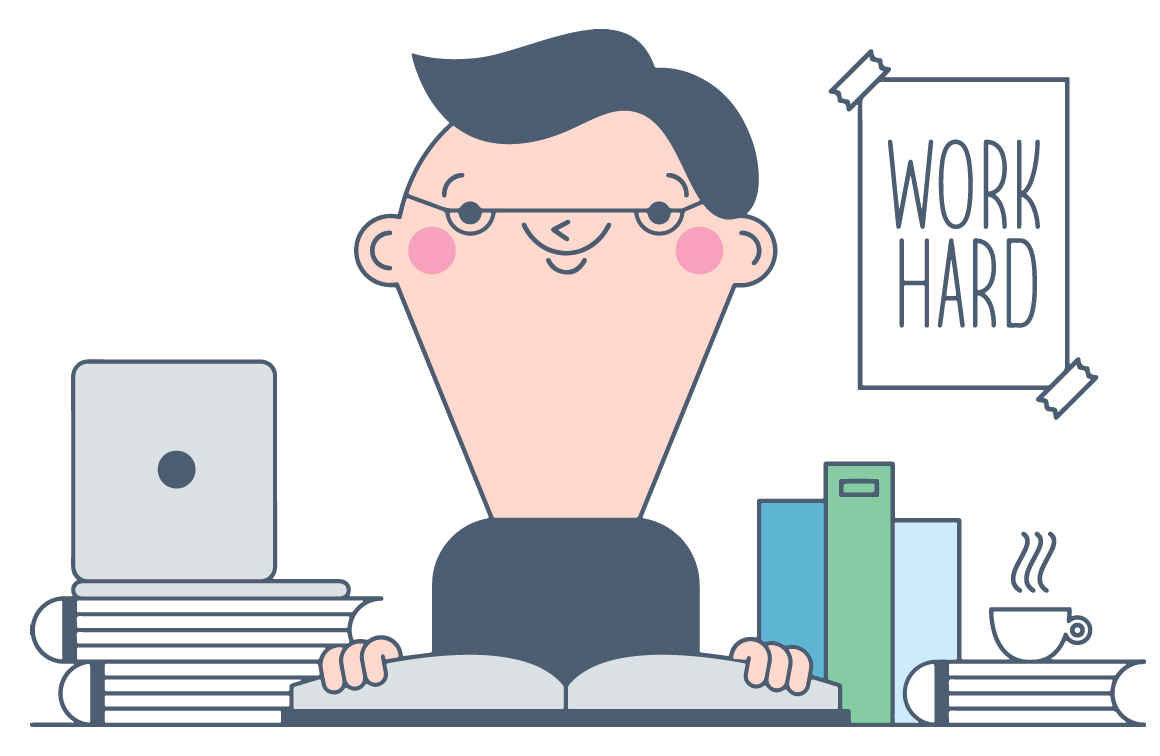 Need Business Life Insurance advice?
As you can see from this brief overview of your Company Life Insurance options, there are a number of policies to choose from. Each will serve a very different purpose and different companies will need different corporate Life Insurance solutions depending on their circumstances.

As well as there being a number of different types of Corporate Life Insurance, there are also a huge number of variations within each individual type of policy.
That's why it pays to discuss your needs with a Business Protection Expert and enlist their help in finding the best Life Insurance policy for your company. Don't hesitate to give us a call on 02084327333 to talk through your options.
Victoria Slade
Business Protection Expert at Drewberry
Compare Top 10 UK
Protection
Insurers

Takes approx. 60 seconds
Frequently Asked Life Insurance Questions
We have just increased our mortgage and have been advised to get life insurance. My partner has a couple...
I've recently been given the all clear for cancer and it's really prompted me to get some...
I'm looking to take out life insurance and was wondering if i would be covered abroad? I take a...
I've recently gone self employed and need to replicate my old employee benefits. The main cover...