Why Contractor Life Insurance?
Ideally suited to those who have set up a limited company, this insurance – also known as Relevant Life Cover – is a tax efficient way of providing a lump sum death benefit to your family
Life insurance premiums are paid for by your company and are usually treated as an allowable business expense.
The cash sum payable to your beneficiaries on death will be paid out tax free via a specialist trust
Drewberry can compare the whole of the market to obtain you the best premium, and provide expert advice
What is it for?
What does Relevant Life cover?
Contractors life insurance is similar to simple term insurance as it pays out a tax-free lump sum if you pass away during the length of the policy.
Including critical illness cover
It is currently the opinion of most insurers that the policy should not include critical illness cover for tax reasons (please see the 'key policy options' section below for more information). However, if you would also like illness protection then it's worth considering contractor income protection.
When the plan is set up, the policy is written under a specialist 'relevant life trust'. This ensures any claim is paid promptly to your beneficiaries without having to wait for probate. Via the trust, the policy benefits would fall outside of your estate and so are not eligible for inheritance tax.
What does it cover?
How does Contractors Life Cover work?
The policy is underwritten on the individual's life, however, it is owned by the business – namely, your company. In the event of your death, the process is as follows:
Stage 1:
The policyholder passes away and a claim is made to the insurer.
Stage 2:
Once the claim is approved, the insurer pays the agreed sum insured into the trust.
Stage 3:
The benefit is distributed to your nominated beneficiaries from the trust.
Life insurance for contractors can usually only pay out up to 25 times your total remuneration, which includes your salary, dividends and any P11D benefits.
How does it work?
Do I need life insurance?
Without any employee benefits, contractors will need to make their own insurance provisions. Life insurance is often viewed as essential cover for those with financial dependents, such as a partner and children.
Understanding the risks
Based on Office of National Statistics figures, the chances of someone passing away in the next 10 years are as follows:
| | | |
| --- | --- | --- |
| 30 years old | 40 years old | 50 years old |
| 1 in 112 | 1 in 53 | 1 in 23 |
Research from insurer Met Life also found 21% of people have suffered long term ill health during their working life, which is why other forms of cover, such as income protection and critical illness cover can prove invaluable.
Do I need cover?
How to set up your life policy
Depending on your circumstances, Drewberry can advise you on whether you should take out relevant life insurance (if you have a limited company) or personal life insurance if you work for an umbrella company or as a sole trader.
The Fact Find
We will talk about your particular circumstances, what type of insurance you are looking for and how much insurance you need. We will also discuss any health issues that may affect underwriting decisions.
The Research
We will contact all insurers that offer contractor life cover and obtain the most competitive quotes.
The Report
We will email you a concise report which provides our product and insurer recommendations. If you choose to go ahead, then we should be able to set up cover for you over the phone.
How do I get cover?
Compare Top 10 UK
Protection
Insurers

Takes approx. 60 seconds

Excellent service from start to finish. Both Jack & Jake were both helpful and polite through the process. I would recommend Drewberry to family and friends.
Trevor Massey
22/01/2019
What is Contractors Life Insurance?
The most common type of life assurance for contractors is called Relevant Life Insurance. The advantage of this policy relative to a personal life policy is that it's owned and paid for by your limited company.
Relevant life is a tax efficient way for small businesses (including limited companies with just one employee) to offer life insurance.
Tax-deductible Life Insurance
It usually counts as a tax-deductible business expense and comes with monthly or annual premiums are that guaranteed to remain fixed over the term of the policy, so you won't get any nasty premium rises in the future.
The benefits paid out from the policy should also be free from inheritance tax as the policy would be written in trust (these policies come with a specialist trust called a Relevant Life Trust).
As with other forms of term insurance, there is no cash in value at any time and if the premiums are not paid, then cover stops.
Who is it designed for?
Relevant life insurance is aimed typically at small businesses where there may be only a sole director or a few employees, but where the number of staff is insufficient for a group life insurance scheme.
Working for an umbrella company?
Some contractors work for an umbrella company, which acts as an employer for those on fixed term contracts. They pay invoices, make PAYE deductions and may offset expenses. In this case if you have not formed a limited company, we recommend straightforward personal life insurance.
Sole trader?
Some contractors merely register for self-employment without forming a limited company, particularly in the early days when they may be earning less. Sole traders should also take out personal life insurance, which we can provide guidance and quotes on also.
Do I need life insurance?
If you were in permanent employment previously, it is likely you had a range of benefits, such as group life insurance (death in service), income protection, critical illness cover and maybe even private medical insurance.
Choosing to become a self-employed contractor means losing these key employer provided benefits. Potentially, many contractors have the scope to earn more and enjoy more flexible working – but it also means making your own employee benefit / insurance provisions.
For those with dependents
Life insurance is important for many contractors with dependents, such as a partner and/or children. If your loved ones would struggle to cope without your ongoing income then there is potentially a strong need for contractor life cover.
If you're unsure if you need cover then it's worth using our family insurance tool, which can provide an indication of whether cover would be worthwhile for you and suggest plans that can cover a range of risks.
What are my key policy options?
When taking out life assurance there are a number of options you will need to decide on, with the main ones being as follows:
Level of cover
This is the amount that the insurer will pay to your loved ones should you pass way. With relevant life cover for contractors there is usually the limit of you being able to cover up to 15-20 times your total remuneration (which can usually include dividends).
When setting the level of cover it makes sense to consider how much your partner / children would need to live a comfortable life if you weren't there to provide for them. It is common to ensure that any debts can be repaid and your family can survive without your income for a number of years, often until a child reaches adulthood.
Length of cover
This is how long you would like the policy to run. It is common for the plan to run to the point where you think your family would be financially secure. For example, it might run until your children have grown up and your partner's debts have been repaid. With relevant life policies there is usually a maximum age the policy can run to of 70 years old.
Level or decreasing term
It's possible for your level of cover to remain fixed over the life of the policy or for the level of cover to decline over time so it reaches zero at the end of the policy term.
Decreasing term plans are often used to cover liabilities that decline over time, such as to cover a repayment mortgage or total outstanding school fees (which declines as your child goes through another school year).
Including critical illness cover
With life plans it's usually possible to include critical illness cover so the plan could also payout if you suffered a very serious illness or injury, such as a lot of types of cancer.
With relevant life cover the vast majority of insurers do not offer critical illness cover with the policy as they are of the understand that if the policy includes illness protection then it may not qualify for corporation tax relief and/or any payout from the policy would be taxable as income.
Considering income protection
If you're also interested in illness protection then it makes sense to consider income protection, which pays out a monthly benefit if you are unable to work due to illness or injury. There are also specialist plans for contractors which we can run through with you.
Example of contractor tax savings
Tax liabilities may vary depending upon a significant number of factors and contractors should seek advice from an accountant on the specific taxation issues relating to their business.
However, in general terms, the most popular form of life cover for contractors, relevant life insurance is:
Not classed as a taxable benefit in kind
The premium paid by the business is treatable as a tax deductible business expense
Excluded from both employee and employer National Insurance calculations
Unlike group plans, relevant life doesn't count towards your lifetime pension allowance
For example, supposing the premium comes to £50 per month. With a personal plan, a higher rate taxpaying contractor would need a gross dividend of £66.25 to pay the premium (i.e. an extra £16.25 for personal income tax at a 32.5% marginal rate), meaning the business would need a gross profit of £82.81 to fund that dividend (i.e. after having to pay corporation tax at 20%).
The tax efficient life cover
Now, with life insurance for contractors (relevant life cover) the business would own and pay for the policy rather than it being taken out and paid for personally. Thus, there would be corporation tax relief on the £50 per month premium, resulting in a net premium of £40.
Therefore, with a contractor life policy there is a saving of £42.81 per month (£82.81 less £40), or a staggering 52%.
Please note the potential saving will vary depending on your marginal rate of income tax and the sole purpose of taking out the policy cannot be to avoid tax.
Need contractor life insurance advice?
Drewberry understands contractors and is a fully independent insurance adviser. We are not tied to any insurer and can use the whole market to find you the most appropriate life insurance for a contractor.
In addition to providing advice on your life cover and income protection, we can also provide advice on pensions as this is something else you will need to take responsibility for when moving to a contracting role.
Please do not hesitate to contact us for a full, confidential and entirely non-committal discussion. Simply give us a call on 02084327333.
Life Expectancy Calculator
Your Life Expectancy Results
Relevant Life Insurance Calculator
Calculate the tax savings you can make by choosing to take out Relevant Life Insurance and have your business pay the premiums instead of setting up a personal Life Insurance policy.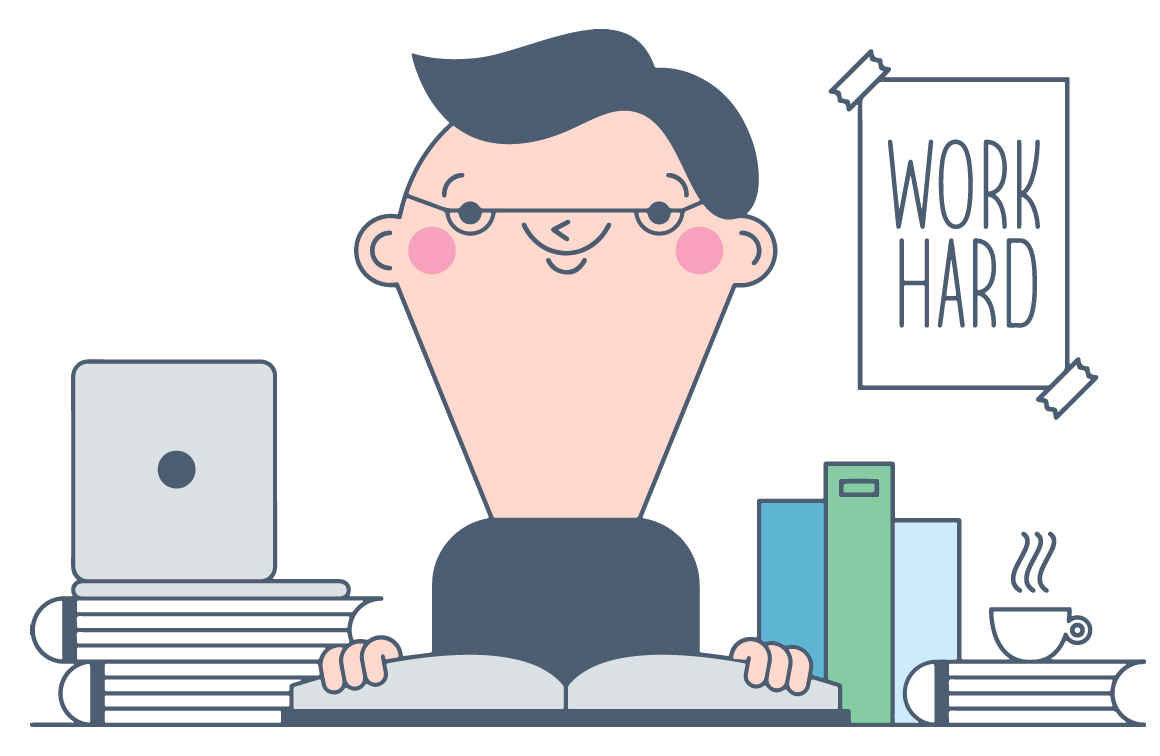 Your Relevant Life Tax Savings
Personal Life Cover
Relevant Life Cover
Employee National Insurance
£0.00
Employer National Insurance
£0.00

These calculators help but sometimes it doesn't beat talking to a human. If you need any support please do not hesitate to pop us a call on 01273646484.

Victoria Slade
Business Protection Expert at Drewberry
IMPORTANT NOTES
The tax treatment of Relevant Life Cover is based on the policy being wholly and exclusively for the purpose of trade. Cover can be offered to an employee as part of that employee's remuneration package, which is competitive relative to what they could attract in the open market. The purpose of providing such a scheme must not be primarily to avoid tax.
Speaking to an expert adviser is highly recommended before entering into this type of arrangement to ensure the plan is set up correctly and you aren't falling foul of any tax rules. The team at Drewberry is here to help – just pop us a call on 01273646484.
Insurer Claims Statistics
When choosing our personal protection we want to know it is going to pay out when we need it to.
By choosing a product or specific insurer from the menu below you will be able to view the claims payout rates for all of the main UK insurers for income protection, life insurance and critical illness insurance.
Insurer
2015
Percentage of Successful Claims
2016
Percentage of Successful Claims
2017
Percentage of Successful Claims
Critical Illness Insurance
Our Latest Reviews

Trevor Massey
22/01/2019
Excellent service from start to finish. Both Jack & Jake were both helpful and polite through the process. I would recommend Drewberry to family and friends.

Adriana Fouche
31/01/2019
Oliver was great at explaining things, with patience. He called back when he said he would, and spent a lot of time to make sure the policy meets my needs.

Robin Condliffe
12/02/2019
Victoria Slade has been consistently prompt, personable, efficient and a great communicator. It is the first time that we have had straightforward dealings with financial services since becoming qualified doctors 20 years ago. Well done!
We are rated 4.9/5 based on 2024 independent client reviews.
To read more of our
independent client reviews click here →