Aviva Life Insurance
Life Insurance+
Founded
1797
Company Type
Public Limited Company
Company Overview
Aviva was officially formed in 2000 as a result of a merger between CGU PLC and Norwich Union. It adopted the name Aviva in 2002.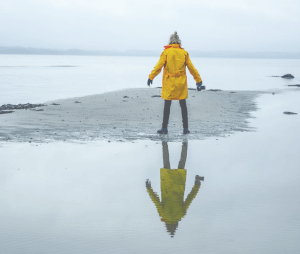 With 44.5 million customers in 28 countries, Aviva has become one of Europe's leading insurance providers as well as one of the largest insurers in the world.
In 2016, Aviva gave £11.3m to promising community projects and paid out £34.4bn to customers in benefits and claims.



Get 2 Months FREE Cover
By reaching this page you are eligible for two months FREE cover when you set-up your new Life Insurance policy.
Simply fill in the form on this page to apply your two months free discount and get your instant quotes or call us on 02084327333 and state the code VC2MF.
Compare Top 10 UK
Protection
Insurers

Takes approx. 60 seconds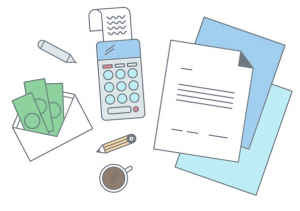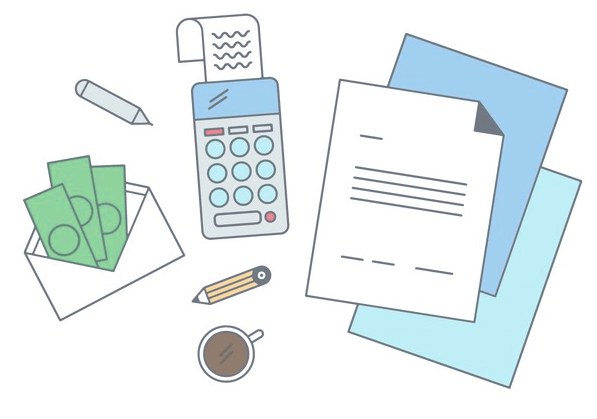 Aviva Life Insurance Overview
As one of the top providers of Life Insurance in Europe, Aviva offers comprehensive cover that can be tailored to your needs.
Aviva's policies offer an extensive range of optional and additional benefits that extend your cover even further.
Terminal Illness Cover is automatically included in all Life Insurance policies from Aviva.
Couples covered by Joint Life policies can choose different levels of cover for each person to make your policy more suitable for your needs and budget.
Aviva regularly publish and have consistently high claims payout rates. In 2016, they paid out for 98.9% of Life Insurance claims.
Standard Aviva Life Insurance Critical Illness Cover covers 37 full payment critical illnesses as standard as well as 2 partial payment additional critical illnesses and 6 surgical treatments.
Children are covered for up to 50% of the main benefit (to a maximum of £25,000) under Children's Critical Illness Cover.
Waiver of premium uses an Own Occupation definition of incapacity if you are in full-time employment when you apply.
As well as Critical Illness Cover, Aviva cover for 'Additional Critical Illnesses'. Additional Critical Illnesses are illnesses that entitle to you a partial payout of either £25,000 or 25% of your main benefit. Claiming for an Additional Critical Illness does not affect your ability to claim for a normal critical illness or life insurance.
With every Life Insurance policy from Aviva that's bought through financial advisers, you will have access to their Support Plus benefits. This provides you with access to their Second Opinion service provided by Best Doctors, a counselling and carer support service, and the Bupa Anytime HealthLine.
Need Help? Start Live Chat with our Experts

Neil
Pensions Advice

Robert
Income Protection

Aviva Life Insurance Policy Conditions
Overview of Key Policy Details

Product

Life Insurance

Options

Level Term / Decreasing Term / Increasing Term / Whole of Life / Family Income Benefit

Policy Coverage

Single Cover / Joint Life, First Event

Underwriting

Full Medical Underwriting

Premium Type

Guaranteed / Reviewable

Terminal Illness Cover

Yes

Optional Critical Illness Cover

Yes

Critical Illnesses Covered

37
Plus 2 conditions covered by 'Additional Critical Illness Benefit' as standard.


Upgraded Critical Illness Cover adds 13 more full-payment critical illnesses to your cover and Upgraded Additional Critical Illness Cover adds 36 more 'additional critical illnesses'.

Children's Critical Illness Cover

Yes
Children are covered until their 18th Birthday (cover extends to 21st birthday if they are in full-time education) for a maximum benefit of £25,000 or 50% of the main cover amount, whichever is lesser.

Indexation

Optional
Limited to a maximum increase of 10%. Premiums will be subject to an additional increase, but will not exceed 2 times the percentage increase if your benefit. Premium increases are capped at a maximum of 20%.

Waiver of Premium

Optional
At an extra cost, premiums will be waived after a premium waiver deferred period until you have recovered, your policy ends, or you reach the age of 71.

Minimum Entry Age

18 years old

Maximum Entry Age

Standard Life Insurance: 89 years old
Life Insurance with Critical Illness: 64 years old
Waiver of Premium: 64 years old
Indexation: 85 years old

(or, if you have a policy with Critical Illness Cover, the limit is 64 years old)

Guaranteed Insurability

Available if the policyholder:

Changes their marital status or enters into / dissolves a civil partnership
Experiences an increase in mortgage debt
Has or adopts a child or becomes a legal guardian
Experiences an increase in salary of 20% or more

Available only if the eldest life covered is under 55 and your policy is accepted on standard terms.

Policy Exclusions

Self inflicted injury or suicide within 12 months of the policy start date.
We have taken care to ensure that the information on this Drewberry owned website is accurate. However we can give no guarantee as to the accuracy of the content of the site. We accept no liability for any losses whether direct or indirect arising from errors on our part.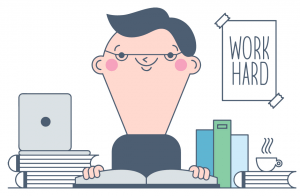 Drewberry's Aviva Insurance Review
Aviva's Life Insurance policies are highly flexible and can be tailored to offer either cost-effective or comprehensive Life and Critical Illness cover.
Key Comparison Points
The two conditions covered under 'Additional Critical Illness Benefit' are less advanced cancer of the breast and less advanced cancer of the prostate, both of which are very common cancers. If you are diagnosed with one of these cancers, Aviva will pay out either £25,000 or 25% of your cover amount without it affecting your main benefit.
Aviva covers 37 full payment critical illnesses as part of their core critical illness cover, whereas other insurers cover more as standard. However, Aviva's core critical illness cover is usually considered a budget option. Their upgraded critical illness cover is not dissimilar in price to what other insurers offer as standard while also giving some of the most comprehensive cover for critical illnesses on the market. This makes it a worthwhile option to consider adding to your policy.
If you take out a Joint Life Insurance policy from Aviva, it is possible to choose different levels of cover for each person. This means that as well has having different main benefits, each person can choose to their own additional benefits and upgrades from the options that Aviva provide.
In some instances, Aviva may offer reviewable premiums rather than guaranteed. This means that you may not always know how much you will be paying for your policy some years down the line. In comparison, some other providers offer only guaranteed premiums and clearly state the increase rate of premiums in the terms when you choose increasing cover policies.
Additional and Optional Benefits
Accelerated Surgery Benefit
Included with Aviva Life and Critical Illness cover, your policy will pay out if the person covered is placed on the NHS waiting list for any of the surgical treatments outlined included on Aviva's surgery list. The policy will end after the payment of this benefit has been made.
Additional Critical Illness Cover
If you are diagnosed with any of the conditions covered by Aviva's Additional Critical Illness Cover, the benefit that they will pay out will not be taken away from your main benefit.
Children's Death Benefit
Included as standard, if a child covered by your policy dies before the age of 18, Aviva will pay out £5,000 to be put towards funeral costs or bereavement counselling.
Hospital Benefit
In the instance that your child is in hospital for more than 7 consecutive nights, Aviva will pay for each night's stay for a parent (except for the first 7 nights) up to a total of 30 overnight stays.
Upgraded Critical Illness Cover/ Additional Critical Illness Cover
For an increase in premiums, you can upgrade your cover for Critical Illnesses and Additional Critical Illness. In addition to receiving full payment for all of the conditions covered by critical illness, upgraded critical illness cover will also cover for an additional 13 full-payment conditions while upgraded Additional Critical Illness cover will include an additional 36 partial-payment conditions.
Upgraded Children's Benefit
For an increase in premiums, you can upgrade your policy's cover for your child. An additional 8 conditions will be added to your child's critical illness cover and you can receive cover of up to £50,000 for 12 conditions covered under extra care cover and advanced illness. Also included is an 'advice illness' benefit which will pay out £10,000 if your child is diagnosed with certain advanced illnesses.
Extra Care Cover
You will be entitled to an additional £50,000 on top of your main benefit if you suffer from debilitating illnesses that have life-changing effects. This includes conditions such as dementia, Parkinson's disease, locked-in syndrome and permanent severe heart failure.
Fracture Cover
Receive extra cover if you suffer from a fracture, dislocation, tendon rupture or ligament tear that is identified by your policy.
Global Treatment
If you or your child is diagnosed with a serious illness overseas, Aviva will pay out a maximum of £1,000,000 per year (an overall maximum of £2,000,000) to cover the cost of care and treatments. This is available as long as you are still a permanent resident in the UK. Once you reach the maximum benefit within your policy term, this benefit will end.
Support Plus
This benefit is available for free on all of Aviva's personal protection policies. This gives you access to a second medical opinion from Best Doctors, counselling and carer support, and access to the Bupa Anytime HealthLine. Bupa's HealthLine puts you in touch with an experienced nurse over the pone to provide guidance and support 24 hours a day for any medical or health related issues you may have.
Financial Strength
Aviva is a FTSE 100 listed company, the UK's largest insurer and one of the leading providers of Life Insurance in Europe.
Aviva's overall operating profit in 2017 was £1.47 billion. In the same year Moody's Investors Service gave Aviva a financial strength rating of Aa3, which saw Aviva PLC's Solvency II capital surplus reach £11.4 billion.

Excellent service. Well documented and prompt meetings arranged, with polite reminders. Good, clear advice and excellent product choice for me. Very pleased and highly recommended.
Kevin Ballinger
29/11/2018
Aviva Life Insurance FAQs
We try to find out everything there is to know about the policies we advise on to ensure that we are in the best position to match you with the most appropriate policy.
Below, we have answered a few frequently asked questions given to us by our customers about Aviva Life Insurance policies. If you need any further help, please do not hesitate to call us on 01273646484.
Matteo Mockler
Health & Wellbeing Expert at Drewberry
Q. Is it possible to change a Joint Life Insurance policy from Aviva into two single policies?
A. Splitting your policy will allow you to keep all of the same terms and cover without any further medical questions being asked of you.
Aviva will allow you to split a joint insurance policy if you and your partner divorce, transfer your mortgage into one name only or if you move into a new house.
Other terms that you will need to meet in order to have your joint policy split include the following:
Both lives covered by the joint policy are under 55
Aviva accepted your policy under standard terms
Your joint policy has been active for more than 6 months
You notify Aviva of the event inspiring you to split your policy within 90 days of it happening
Both persons covered by the original joint policy agree to cancel the original policy.
---
Q.  What sort of conditions are covered by the Extra Care Cover option?
A. Extra care cover is designed to provide support if you experience a life changing medical issue. Instances where you will be able to claim this benefit include:
You are completely and permanently incapacitated and unable to complete everyday tasks

You are diagnosed with dementia, Parkinson's disease or motor neurone disease (MND) before the age of 50

You are diagnosed with locked in syndrome, permanent vegetative state or minimally conscious state

You suffer from permanent severe heart failure
---
Q. What is the maximum cease age for Aviva Life Insurance policies?
A. The maximum cease age of Aviva Life policies will depend on the type of cover you choose. A standard life or increasing life policy has a maximum age of 91.
If you choose to add critical illness cover, however, having guaranteed premiums will reduce your policy's maximum cease age to 76.
The different benefits that you can add to your policy each have their own cease age as well. There is a possibility that some of your benefits, such as waiver of premium, will end before your policy does and you will be left without that cover.
Compare Top 10 UK
Protection
Insurers

Takes approx. 60 seconds
Frequently Asked Life Insurance Questions
I've had Asthma since childhood, is it possible to get Life Insurance and will it cost me more...
We are just about to send our only child off to a private secondary school and no doubt University from...
I'm looking to replace my existing life insurance cover as i'm moving jobs and it's...
What's the ideal length of time to set my Term Life Insurance for? Is it better to set a longer...