Why Decreasing Term Life Insurance?
Decreasing Life Insurance pays out a tax free lump sum on death ensuring your loved ones are financially secure.
Provides you with peace of mind knowing those closest to you will be financially secure should you pass away.
Include Critical Illness Insurance to provide a cash lump sum should you suffer a serious illness, such as cancer.
What is it for?
What Does Decreasing Term Life Insurance Cover?
Death
Decreasing Life Insurance primarily covers the life of the policyholder. So, if the person insured dies before the end of the policy's term, the insurer will pay out their entitled benefit.
Terminal Illness
Most Life Insurance policies include a Terminal Illness Benefit which will let you claim your Life Insurance payout if you are diagnosed with a terminal illness with less than 12 months to live.
Critical Illness
This optional extra to include within your Decreasing Term Life Insurance protects you against the risk of serious illnesses. Typical policies will cover a total of 35-50 serious illnesses, but some can cover as many as 80 critical illnesses or more.
What does it cover?
How Does Decreasing Term Insurance work?
Stage 1:
The policy's insured person passes away during the policy's term.
Stage 2:
The deceased person's loved ones make a claim with the insurer, providing a completed claims form and a death certificate to serve as evidence of the person's passing.
Stage 3:
If the claim is accepted, the insurer will pay out the amount owned either into a trust or directly to the policyholder's family.
Stage 4:
The insurance benefit is either taken out of trust for the family to use as they need, or it is taken out of the deceased person's estate and used to pay off their remaining debt.
How does it work?
Do I Need Decreasing Term Life Insurance?
Do I need cover?
Your Key Options
Level of Cover
If you are using your Decreasing Term Insurance to cover an outstanding mortgage, then you'll need to set your level of cover to match or exceed the debt you want to repay.
Length of Cover
The length of your cover, if you're protecting your mortgage, would most likely be set to the length of your mortgage.
Critical Illness Cover
You will need to think about whether you will need to add Critical Illness Cover to your Decreasing Term Insurance. Otherwise, you could look at Income Protection as a more comprehensive alternative.
What are my options?
Compare Top 10 UK
Protection
Insurers

Takes approx. 60 seconds

Excellent service from start to finish. Both Jack & Jake were both helpful and polite through the process. I would recommend Drewberry to family and friends.
Trevor Massey
22/01/2019
What is Decreasing Term Life Insurance?
Decreasing Life Insurance is a fixed term policy that provides a sum assured that decreases over time. It's designed to reduce as time goes on, aligning with your outstanding debt which is usually a repayment mortgage.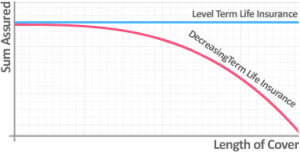 For example, if you were to take out a policy worth £200,000 for 25 years and had a mortgage term for the same length of time, the policy's benefit and your debt would gradually decrease until the end of the policy and mortgage term where they would both equal zero.
If you are looking to protect an interest-only mortgage or are simply looking for a level of cover which is fixed over the life of the plan, a more suitable option may well be a Level Term Life Insurance policy.
Should I Consider Decreasing Term Insurance?
Do you have financial risk, such as a repayment mortgage or other debt?
If the answer is yes then you will more than likely want make sure that these outstanding debts are taken care of if the worst were to happen.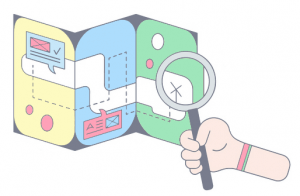 If you take out Decreasing Term Life Insurance you can ensure that the debts you have are taken care of and not left to your loved ones after you die, leaving them in financial hardship.
Of all the life insurance products available, Life Insurance with a decreasing term is generally the cheapest form of life cover. This is because as the level of cover decreases over time the risk to the insurer is also declining.
How Much Decreasing Life Insurance Cost?
The price of a Decreasing Life Insurance policy will vary from individual to individual depending on their circumstances.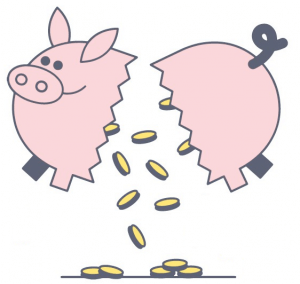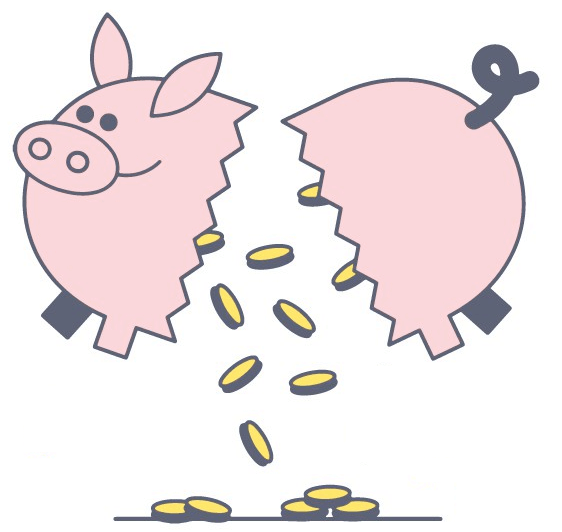 There are a number of different factors that an insurer will take into consideration when calculating your premiums. Your health, smoker status and age are key factors that will affect how much you pay for your insurance.
For example, if you are a 62 year old smoker with a medical condition such as heart disease, your premiums will be a lot more expensive than a 32 year old non-smoker who does not have any pre-existing health issues.
It is not just personal factors that will affect how much your insurance will cost but also factors concerning your policy policy options.
The level and length of cover, for example, will affect the cost of your policy as well as any added cover you choose.
Should I Add Critical Illness Cover?
Decreasing Life Insurance policies usually offer you the option to include Critical Illness Insurance.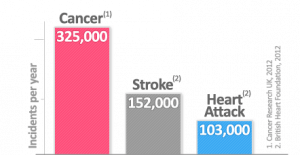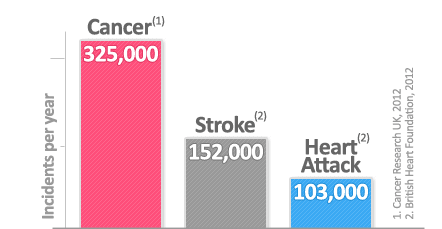 This means that the policy would not only pay out if you were to die, but also if you were to become seriously ill.
Adding Critical Illness Cover to your Decreasing Term Insurance policy will increase your premiums because there is a much greater risk of you suffering a serious illness than there of you dying.
The increase in premiums will vary from insurer to insurer however, so it can't be said exactly how much more you can expect to pay for your added Critical Illness Cover.

If there is a real need for protection against ill-health, we always recommend you consider an alternative product called Income Protection as it can often be a more cost-effective policy whilst providing a more comprehensive level of cover.
Jeremy Cornford
Independent Protection Expert at Drewberry
Do I Need a Single or Joint Life Insurance Policy?
Of all the Life Insurance products, Decreasing Term Insurance is the most likely to be taken out on as a Joint Life Insurance policy.
This is because many couples use Decreasing Term Life Insurance to protect a joint repayment mortgage. However, whether it's best to take out Decreasing term Insurance on a joint basis will depend on what you want to protect.
This is because most Joint Life policies are 'joint life, first death', which means that the policy will only pay out upon the death of the first person.

Although Decreasing Joint Life Insurance can make sense for a couple who only want to protect their mortgage, if you want to do more with the payout than just pay off the mortgage it may be more cost effective to consider two individual policies.
With two separate policies you will end up with twice the cover for only a minimal additional monthly cost. This ensures if the first partner dies the mortgage will be repaid, leaving a second policy to provide a lump sum to any dependants should the second partner then pass away.
Robert Harvey
Independent Protection Expert at Drewberry
Should I Write the Policy into Trust?
When setting up a new Life Insurance policy, many people fall foul at the last hurdle and forget to write their policy into trust.
Writing a policy into trust will protect your insurance benefit from Inheritance Tax and ensure that the full amount goes to your loved ones.
Sam Barr-Worsfold
Independent Protection Expert at Drewberry
If you are intending for your Life Insurance benefit to go to your children, then writing your policy in trust is a very important step to take when you apply. However, you may not always need to write your policy into trust.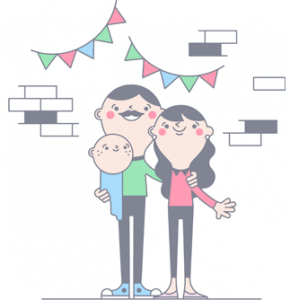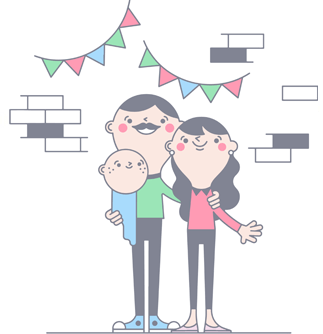 If you are using your Decreasing Life Insurance policy to cover your mortgage, it's less necessary to write insurance policy into trust.
This is because an insurance payout that is added to your estate would be used to pay off your mortgage debt anyway without your loved ones having to arrange the payment.
At the same time, if you have taken out a 'Joint Life, First Death' Decreasing Term Insurance policy, then you don't need to write it into trust because the payout will go directly to the surviving partner and transfers of assets between spouses are always exempt from inheritance tax.
Do I Need Financial Advice?

We are whole of market independent life insurance experts. We live and breathe protection and it's unlikely you can throw a question or scenario our way that we've not come up against before.
More than anything, we are here to help people and are capable of pairing your personal circumstances with the perfect insurance policy. If you are unsure of anything or just want some general guidance please do not hesitate to pick up the phone and contact us on 📞 01273646484.
Robert Harvey
Independent Protection Expert at Drewberry
Life Expectancy Calculator
Your Life Expectancy Results
Our Mission at Drewberry™
To provide expert financial advice and deliver a passionate 5-star service to help educate our clients so they can make informed decisions.
To help individuals and businesses throughout the UK to plan their financial future whilst protecting them against the financial risks they may face.
To provide quality financial advice in a transparent, friendly and professional manner.
Frequently Asked Life Insurance Questions
I've recently been declined Life Insurance due to a previous medical issue, it's something...
I frequently go gliding as a hobby, i'm looking to get life insurance as a cushion for my family...
I'm in the market for life insurance, after doing some research I would like to get some more advice....
My wife and I have just purchased a house and need to get insurance to cover the mortgage should one...