AIG Life Insurance
YourLife Plan
Founded
1919
Company Type
Public Limited Company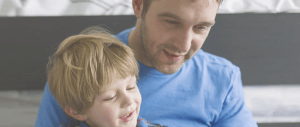 Company Overview
American International Group, Inc. (AIG) was first founded in 1919 and since then has grown to operate on a global scale. It provides a range of protection products for both individuals and businesses.
AIG bought Ageas Protect from the Ageas group in 2014, which became AIG's Life Insurance arm AIG Life.
AIG, and its Critical Illness Cover in particular, has won several awards over the years. In 2017, it won First Complete's 'Best Service' award; Moneyfacts' 'Best Critical Illness Provider' award; and LifeSearch's 'Best Provider for Existing Customers' award.



Get 2 Months FREE Cover
By reaching this page you are eligible for two months FREE cover when you set-up your new Life Insurance policy.
Simply fill in the form on this page to apply your two months free discount and get your instant quotes or call us on 02084327333 and state the code VC2MF.
Compare Top 10 UK
Protection
Insurers

Takes approx. 60 seconds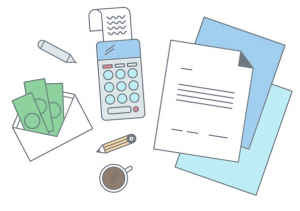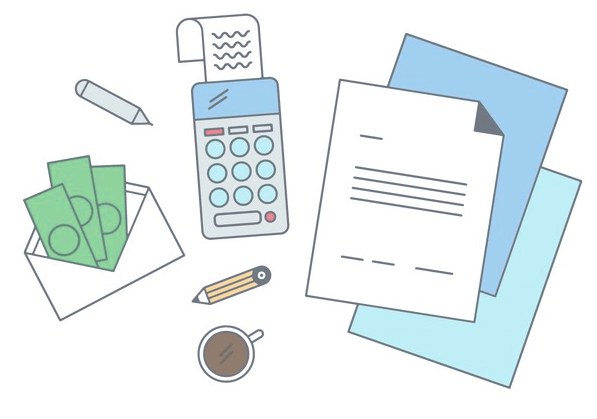 Life Insurance Overview
 AIG Life was created when AIG bought out Ageas Protect, the award-winning life insurance arm of Ageas.
AIG use Full Medical Underwriting, which means that you will know for sure what your policy covers from the very beginning.
AIG allow people applying for Life Insurance to take out joint policies on behalf of other people, not limited to your spouse.
AIG include Family Income Benefit as an option, which breaks up the Life Insurance payout to provide regular, long-term financial support for your loved ones.
Decreasing Life Insurance policies from AIG have a range of options for your decreasing interest rate. This allows you to match your Life Insurance to the interest of your mortgage.
AIG's Best Doctors service allows you to quickly and easily get in touch with medical experts to receive guidance, recommendations and support for as long as 3 years after a claim has been made.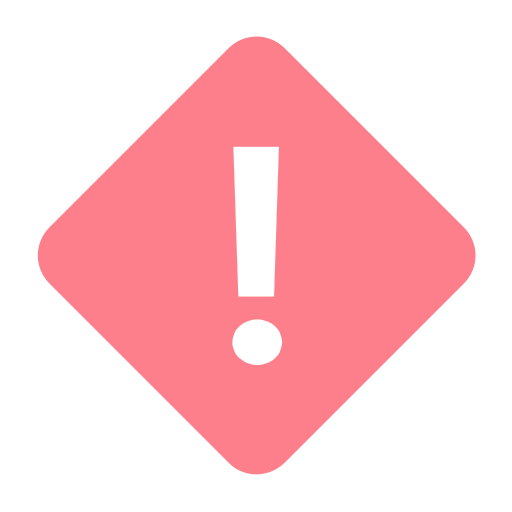 Waiver of Premium is not automatically included with AIG's Life Insurance and comes at an extra cost.
Need Help? Start Live Chat with our Experts

Neil
Pensions Advice

Robert
Income Protection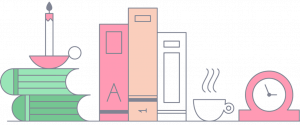 Policy Conditions
Overview of Key Policy Details

Product

Life Insurance

Options

Level Term/Decreasing Term/Increasing Term/Family Income Benefit/ Whole of Life

Policy Coverage

Single Life/Joint Life First Event/Life of Another/Joint Life of Another

Underwriting

Full Medical Underwriting

Premium Type

Guaranteed
If you choose increasing cover, premiums will rise along with sum assured

Terminal Illness Cover

Yes

Optional Critical Illness Cover

Yes

Critical Illnesses Covered

80
30 conditions entitle you to a proportion of your benefit sum. 7 conditions are also child specific.

Children's Critical Illness Cover

Yes
Children are covered until age 22.

Indexation

Not Available
Instead of index-linked cover, AIG offer increasing Life Insurance, which increases cover consistently by 5% for each year you have the policy.

Waiver of Premium

Optional
If you are incapacitated for more than 26 weeks and unable to work, AIG will waive the premiums for your cover.

Maximum Cover

Unlimited

Minimum Entry Age

17 years old

Maximum Entry Age

86 years old
75 years old for Critical Illness Cover

Guaranteed Insurability

Available if policyholder:

changes their marital status or enters into/dissolves a civil partnership
increases their mortgage
has or adopts a child
gets a salary increase.

Policy Exclusions

Self inflicted injury and suicide within 12 months of the policy start date.
We have taken care to ensure that the information on this Drewberry owned website is accurate. However we can give no guarantee as to the accuracy of the content of the site. We accept no liability for any losses whether direct or indirect arising from errors on our part.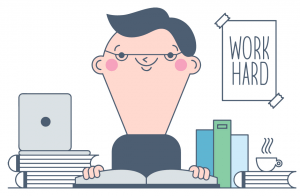 Drewberry's AIG Life Insurance Review
While AIG's Life Insurance with Critical Illness covers a total of 80 conditions, with 30 conditions being considered 'additional payments' and entitled to a proportion of your payout. 7 conditions are also specific to children.
Key Comparison Points
AIG do not offer index linked Life Insurance. Instead, AIG has increasing cover, which will increase at a consistent pace of 5% of the current sum each year. Premiums for this policy are reviewable and will be increased by a higher percentage than your cover.
AIG offer a range of rates with its Decreasing Life Insurance policy to better match your insurance with the interest rate of your mortgage. Choose from a decrease of 5%, 6%, 7%, 8%, 10%, 11%, 13% or 15%. Other insurers may not typically give you options and have a set decrease rate that can't be changed.
You will only be able to increase your Life Insurance cover if you are 55 years old or younger. If you are older than 55, you may need to take out a new policy if you want more cover than you have on your current policy. This can be quite limiting when you consider how long a Life Insurance policy can last and how much can change in the space of 20 or 30 years.
Critical Illness Cover has a maximum cease age of 85 years old while your life cover can last longer than that.
AIG also offer a different type of Life Insurance that gives you access to cheaper premiums at the start of your policy known as Life Start Assurance. This policy starts with low premiums that increase by 3.6% each year, but you can choose to switch to level premiums at any time.
Additional Benefits & Services
Some of the optional benefits that can be added to your policy may not be available to all policyholders. Definitions of incapacity used in disability benefits will be agreed upon when you apply for your policy and will depend upon whether you are in paid work and, if so, your occupation.
Best Doctors
By taking out an insurance policy with AIG, you will have access to its 'Best Doctor' service that is completely covered by your policy. If you are diagnosed with a serious illness, you can use this service to get a second opinion and recommendations for treatment from a globally recognised medical expert.
You can continue using this service for as long as three years after you have received your payout and your policy has ended.
Total Permanent Disability
This benefit can also be added to a Life Insurance with Critical Illness policy from AIG for an increase in premiums. This benefit allows you to claim your policy's entire payout sum if you are incapacitated for more than 26 weeks and it has been established that your incapacity is permanent.
Winston's Wish
AIG have partnered with the UK's leading childhood bereavement charity Winston's Wish to provide bereavement support to policyholder's children. If a policyholder is diagnosed with a terminal illness or dies, AIG will pay for the family to receive support from Winston's Wish.
Accidental Death Benefit
This benefit entitles you to a payout of up to £500,000 if you die accidentally while you are in the process of taking out a Life Insurance policy with AIG and are waiting to have your policy underwritten.
Funeral Pledge
AIG have signed up to PDG's Funeral Pledge that aims to support families that may have difficulty affording a funeral for their loved one. AIG has pledged to advance up to £10,000 of the sum assured to be put forward towards a funeral. This can be paid to the family or directly to a funeral home.
Claims Support Fund
To ensure that claimants are financially supported while waiting for a Life Insurance claim to be processed, AIG will pay out up to £300 to cover minor expenses. This can be used to cover costs associated with a critical illness claim, or it can be put towards bereavement counselling for the deceased's family.
Financial strength
AIG operates in the UK and in more than 80 other countries in America, Europe, the Middle East, Asia and Africa. Today, AIG UK has a total equity of more than £3.4 billion and its last financial strength rating from Standard & Poor's was A+.

Excellent service. Well documented and prompt meetings arranged, with polite reminders. Good, clear advice and excellent product choice for me. Very pleased and highly recommended.
Kevin Ballinger
29/11/2018
AIG Life Insurance: FAQs
We try to find out everything there is to know about the policies we advise on to ensure that we are in the best position to match you with the most appropriate policy.
Below, we have answered a few frequently asked questions given to us by our customers about your AIG Life Insurance policy. If you need any further help, please do not hesitate to call us on 01273646484.
Matteo Mockler
Health & Wellbeing Expert at Drewberry
Q. Can I add a person to my Life Insurance policy after it has already been activated?
A. If you would like to turn a single Life Insurance policy into a joint policy, you can do so at any time. You will need to provide AIG with the necessary information about the person you wish to add. Your premiums will be increased if you add another person to your policy.
If you would like to do the opposite – turn a joint policy into two single policies – you will be able to do so providing you have more than 3 years left of your policy's term. In the case of divorce/dissolution of a civil partnership, policyholders must also agree to this change and inform AIG within 6 months of separating.
---
Q. Is my Life Insurance payout vulnerable to tax?
A. Any benefits paid out by your AIG Life Insurance policy are free from income tax. However, your policy's payout may be affected by Inheritance Tax or, if claimants are outside of the UK, their benefit may be affected by taxation enforced by local jurisdiction.
To avoid having your payout reduced by unnecessary taxation, you may consider having your policy written into trust. Doing show prevent your Life Insurance payout from being added to your estate. AIG are one of only a few insurers that offer an electronic online trust, which means that you can write your policy into trust without the hassle of filling out any forms.
---
Q. How do AIG define a terminal illness when claiming for Terminal Illness Benefit?
A. Most insures share a similar definition for a terminal illness when it comes to Life Insurance policies with this benefit. In order to claim your Life Insurance payout on the grounds of a terminal illness, you will need to diagnosed with 12 months or less to live.
You will need to have this confirmed by a medical consultant and if they expect death to occur a year or more after the diagnosis, AIG will not pay out a benefit.
Compare Top 10 UK
Protection
Insurers

Takes approx. 60 seconds
Frequently Asked Life Insurance Questions
I've recently suffered a stroke and it's made me think about taking out a life insurance...
I've just left my job to go freelance and need to replace the old Life Insurance policy I had...
As my husband and I are about to buy our first home we need to look at Life Insurance. I've got...
I've recently been given the all clear for cancer and it's really prompted me to get some...