Why Family Income Benefit?
Family Income Benefit pays out a monthly income on death ensuring your loved ones are financially secure.
Provides peace of mind knowing those closest to you can maintain their living standards until they are self-sufficient.
Include critical illness insurance to provide a monthly income should you suffer a serious illness such as cancer.
Overview
What is Family Income Benefit?
Family Income Benefit  is a type of Life Insurance that pays out a regular income to your loved ones for a set period of time should you die.
Many individuals choose to look at family income benefit to ensure that if the worst were to happen their partner and children's standard of living can be maintained until they are of an age where they become self sufficient.
Family income benefit is often set-up alongside mortgage life insurance. The mortgage life insurance pays out a lump to clear the outstanding mortgage balance while the family income benefit covers the regular monthly expenditure your loved ones will still need to meet.
What does it cover?
The most common living expenses covered by Family Income Benefit include:
Food
Rent / mortgage repayments
Utilities
Property taxes and related bills
Car running costs
School fees etc.
What is it?
How does Family Income Benefit work?
You choose the annual benefit you require and the duration of the policy that meets your needs.
If you die during the term of the policy, your insurer will pay the income you choose to your loved ones as per the process below.
Stage 1:
You die during the term of your policy.
Stage 2:
Your loved ones make a claim with the insurer providing your death certificate as evidence for the claim.
Stage 3:
The insurer will pay a regular income to the beneficiaries of the plan until the end of its term.
Stage 4:
The benefit is paid out tax free and should have been set at a level which ensures your dependants can maintain their standard of living until they are self-sufficient.
How does it work?
Do I need Family Income Benefit?
What is the risk of passing away?
Based on ONS life expectancy data (2014), someone with a 25 year mortgage term would have the following chances of passing away before the loan is repaid:
| 30 years old | 40 years old | 50 years old |
| --- | --- | --- |
| 1 in 112 | 1 in 53 | 1 in 23 |
How would your family meet their financial obligations without you and the income you provide?
If you're unsure about how these essential outgoings would be met or believe your family would face significant hardship after you pass away, it's sensible to look at ways you can protect their standard of living.
It may be of particular use to those with children but no partner, as rather than leaving a large lump sum to children who may spend it unwisely it provides a steady income until they're of an age where they are out of full-time education and able to stand on their own two feet.

Even where one partner doesn't work and takes care of the children and home, you may still want to consider insuring them.
That's because the work they do in the home would likely have to be replaced with paid employees if the surviving individual needs to continue working and earning.
Michael Barrow
Independent Protection Expert at Drewberry
Do I need it?
How much does Family Income Benefit cost?
There are a number of factors that will determine the cost of Family Income Benefit, some of key policy factors which you can control include:
Level of cover
The more cover you require the higher the premium for the policy.
Length of cover
The longer the policy term the higher the risk of needing to claim and this is reflected in higher premiums.
Including critical illness cover
As the risk of suffering a serious illness such as heart attack, cancer or stroke is far higher than dying you can expect significantly higher premiums.
Other personal factors that you have less control over which will still impact on the cost of your policy include:
Your age
The older we are, the greater the risk of passing away during the term of the policy
Your current state of health
Those with severe health conditions, especially those which might limit life expectancy, will typically pay more for Life Insurance to reflect the greater risk the insurer is taking on
Your smoker status
If you smoke, you're at greater risk of developing a serious, fatal health condition and so insurers will charge more
Lifestyle and hazardous activities
Lifestyle habits, such as regularly drinking more alcohol than is recommended, or participating in hazardous activities, could result in an insurer increasing the cost of your cover
Family history 
Has any of your immediate family ever suffered a serious and/or hereditary illness that may impact you? If so, you may pay more for life cover.
How much does it cost?
Compare Top 10 UK
Protection
Insurers

Takes approx. 60 seconds

Josh at Drewberry was extremely helpful and friendly in answering my many questions about the policy before I went ahead.
Mark France
02/01/2018
Common Family Income Benefit Questions
Can we get joint cover?
Single cover protects the life of just one individual, whereas a joint family income benefit insurance covers two lives under the same policy.
Why get a Joint Life Family Income Benefit policy?
If neither yourself nor your partner could survive without the other's income to maintain your standard of living and keep up with essential monthly outgoings, you might want to consider protecting both parties.
It's important to remember that joint policies only pay out once, on the death of the first individual. You may therefore want to consider two single family income benefit policies.
Total premiums are typically only around 10%-15% per month higher if you arrange cover this way compared to a joint policy even though you have twice the cover.
Is it taxable?
The regular income you receive from a Family Income Benefit policy isn't subject to income tax; FIB is paid tax-free, so you don't have to worry about grossing up the benefit.
However, your Family Income Benefit Insurance could be subject to inheritance tax, which is why we'd suggest writing the policy into trust in certain circumstances (see below).
Can I get family income benefit with critical illness cover?
Most Family Income Benefit plans provide the option to add Critical Illness Cover. This means the policy would not only pay out if you were to die but also if you were to suffer one of a defined list of critical illnesses.
Critical Illness Cover adds important protection because:
Cancer Research UK has revealed that half of us will develop cancer at some point in their lives and in 2015 there were 359,960 new cases in this country.
On average each year, almost 50% of cancer cases are diagnosed in people old enough to work and below the age of 70, according to Cancer Research UK.
Overall cancer survival rates have doubled in the 40 years before 2011–12, with 50% of those diagnosed now surviving for 10 years or more.
After cancer, most critical illness cover claims are made for heart attacks and other heart conditions (10%) and strokes (7%). The British Heart Foundation estimates that:
7 million people in the UK live with cardiovascular (heart and circulatory) disease
2.3 million are living with coronary heart disease
915,000 have survived a heart attack
Over 500,000 have suffered heart failure
About 1.2 million have survived a stroke
When you add Critical Illness Cover to Family Income Benefit, you get the peace of mind that you have additional cover should you become ill as well as if you were to pass away.
Income Protection or Family Income Benefit with Critical Illness?
In some circumstances it may make more sense to take out a separate Income Protection plan in addition to Family Income Benefit rather than adding Critical Illness Cover to your FIB policy.
Income Protection is considered more comprehensive illness cover given it covers any accident or sickness which keeps you our of work and it can often be more competitively priced. Moreover, with Critical Illness Cover, your condition will have to be of a specified severity in order to be able to claim on your policy. With Income Protection, anything that prevents you from working will be covered.
For more information read our guide Income Protection vs Critical Illness Cover.
Do I need to put family income benefit in trust?
Yes, it's possible to write a Family Income Benefit Insurance policy into trust. It's even advisable in many cases to avoid inheritance tax on the benefit.
For inheritance tax purposes HMRC will 'gross up' your Family Income Benefit's monthly payments to equal a total lump sum.
This means even a modest £12,000 a year benefit (£1,000 a month) over 25 years would become a £300,000 lump sum for tax purposes.
When added to the rest of your estate, such as your home, this could easily exceed the inheritance tax threshold and could therefore have inheritance tax implications.
By setting up a trust, it's the trust that receives the benefit and the payout can then be distributed from there, bypassing the deceased's estate and therefore inheritance tax.

Writing your Family Income Benefit into trust from the outset is one way to ensure it remains outside your estate and will be paid free from inheritance tax when your loved ones need the cash the most.
Neil Adams, DipFA
Financial Planner at Drewberry
What are the disadvantages of family income benefit?
It does not provide immediate funds to meet any potentially large expenses should the policy holder pass away.
Although not necessarily a disadvantage Family Income Benefit only pays out an income for the time remaining on the policy term. This means if you die in the 25th year of a 30-year policy, your family will only receive an income for 5 years.
What is the difference between family income benefit and level life insurance?
Level Life Insurance

Family Income Benefit

Pays out a lump sum on death that remains equal across the life of the policy, from the first year to the last

Provides your family with a regular monthly income if you were to pass away or become critically ill

Typically used to cover an interest-only mortgage, where the outstanding capital balance of your debt doesn't fall over time

Covers your family's core monthly expenses, from utilities to groceries, until your children are grown up should you die.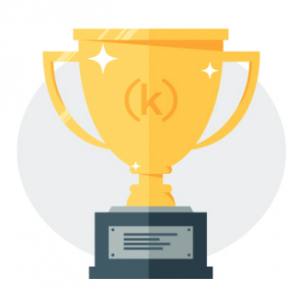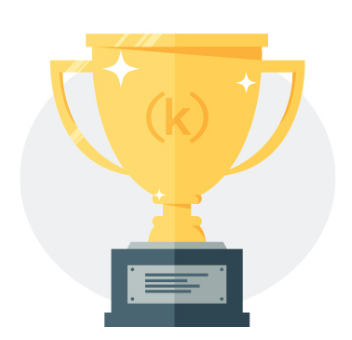 Family Income Benefit Quote Comparison
Aegon
Aegon Family Income Benefit plans allows you to add waiver of premium cover for an additional sum.
Maximum benefit: Unlimited
Maximum age: 85
Minimum policy term: 5 years
Maximum policy term: 50 years

AIG
The AIG YourLife Family Income Benefit Plan allows an individual to insure a maximum total benefit (i.e. the sum of all the monthly benefits over the policy term) of £500,000 without having to ask any financial questions.
Maximum benefit: Unlimited
Maximum age: 89
Minimum policy term: 3 years
Maximum policy term: 70 years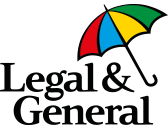 Legal & General
Legal & General's Family Income Benefit includes Accidental Death Cover as standard, which will pay out the lower of £300,000 or the sum applied for if you die during the underwriting process. This lasts for 90 days.
Maximum benefit: £10,000 per month
Maximum age: 70
Minimum policy term: 5 years
Maximum policy term: 40 years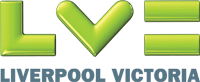 Liverpool Victoria
Liverpool Victoria's Family Income Assurance plan comes with guaranteed premiums as default and the option to add waiver of premium to the policy.
Maximum benefit: Unlimited
Maximum age: 90
Minimum policy term: 4 years
Maximum policy term: 45 years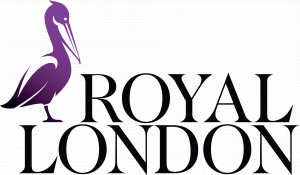 Royal London
Royal London's Family Income Benefit includes Terminal Illness Cover as standard.
Maximum benefit: £2,500 per month. Total cover (i.e. sum of all monthly benefits expected over the full term of the policy) must not exceed £500,000
Maximum age: 70
Minimum policy term: 5 years
Maximum policy term: 50 years (providing the maximum benefit you'd receive over the life of the policy would not exceed £500,000)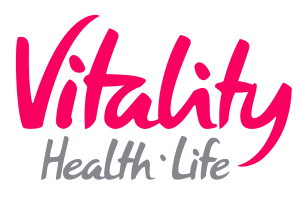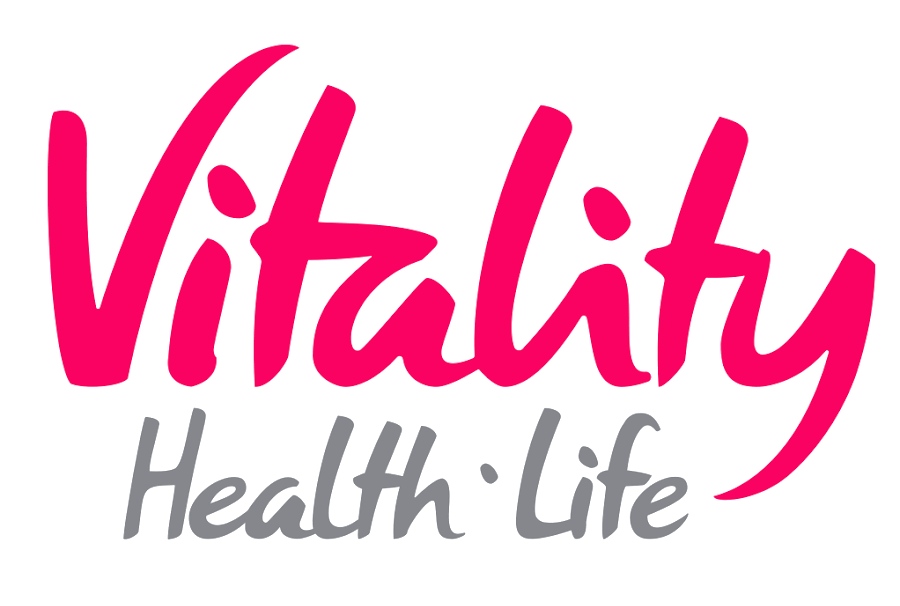 Vitality
Vitality Family Income Cover can have reviewable or guaranteed premiums, which effects the maximum term the policy can run for. As well as the benefit, Vitality will also pay out a lump sum towards funeral costs upon a claim.
Maximum benefit: Total cover (i.e. sum of all monthly benefits expected over the full term of the policy) must not exceed £20 million
Maximum age: 80
Minimum policy term: 5 years
Maximum policy term: 50 years for guaranteed premiums; 60 years for reviewable premiums (providing the maximum benefit you'd receive over the life of the policy would not exceed £20 million)
Compare Top 10 UK
Protection
Insurers

Takes approx. 60 seconds



Need Some Expert Advice?
We are here to ensure you and your family don't miss out on financial security because appropriate insurances were not put in place. Our experts our here to help provide you with the necessary information for you to make an informed decision.
If you need any help please do not hesitate to pop us a call on 02084327333 or email us at help@drewberry.co.uk. If you are still researching then you can use our calculator to compare family income benefit quotes or have a look at the related guides below.
We placed over £1 billion worth of risk with insurers for our clients in 2017
We were nominated for Protection Intermediary of the Year at the Protection Review Awards in 2016, 2017 and 2018 and the Cover Excellence Awards in 2016 and 2017
Our ethos is to provide the best possible service demonstrated by the growing number of 5-star rated reviews with 98% of our clients saying they would recommend us
Tom and the rest of our insurance experts are frequently quoted in leading papers such as The Independent and Financial Times with a reputation in the media as an authority in our industry.
by
Tom Conner,
 BSc, MPhil
Director at Drewberry
⏰  10 min read
Related Life Insurance Guides
Need Help? Start Live Chat with our Experts

Neil
Pensions Advice

Robert
Income Protection