Why Level Term Life Insurance?
Level Life insurance pays out a fixed cash lump sum to be paid to your loved ones should the worst happen.
Provides you with peace of mind those closest to you will be financially safe should you pass away.
Include critical illness insurance to provide a cash lump sum should you suffer a serious illness such as cancer.
What is it for?
What does Level Life Insurance cover?
On Death
This specific form of life cover pays out a tax free lump sum which is fixed at a set amount for the length of your policy.
On death the fixed lump sum benefit is paid to your loved ones so they can continue to meet their financial commitments during these difficult times.
Critical Illness Cover
Opting to include critical illness insurance protects you against the risk of serious illnesses such as heart attack, cancer and stroke, in fact most plans cover between 35-50 serious illnesses.
What does it cover?
How does Level Life Assurance work?
Stage 1:
You die during the term of your policy.
Stage 2:
Your loved ones make a claim with the insurer providing your death certificate as evidence for the claim.
Stage 3:
The insurer pays out the agreed fixed benefit (i.e. £100,000) either into the discretionary trust or directly to the other policyholder if it was a joint plan.
Stage 4:
The cash payout is paid out tax free and can be used to ensure core financial outgoings are met during such difficult times.
How does it work?
Do I need Level Term Life cover?
Although term assurance (another name for life cover) is not mandatory it is certainly worth considering if you have a family and/or outstanding financial commitments such as a mortgage or loan.
What is the risk of passing away?
Based on ONS life expectancy data (2008-10), the chances of someone passing away in the next 10 years are as follows:
| | | |
| --- | --- | --- |
| 1 in 112 | 1 in 53 | 1 in 23 |
"21% of people have suffered long term ill health during their working life so critical illness cover is a very important policy addition." Met Life 2012
Do I need cover?
Your Key Options
Choose your level of cover
Whether you are protecting an interest only mortgage or providing family protection it is important think about how much cover is enough, whether that be the outstanding mortgage or a multiple of your salary.
Choose your length of cover
This will often be set to the length of the interest only mortgage or until your children are at an age where they can support themselves.
Including Critical Illness Cover?
If you are looking to protect yourself against the risk of ill health you have the option to include critical illness cover in your plan or alternatively look at income protection insurance.
What are my options?
Compare Top 10 UK
Protection
Insurers

Takes approx. 60 seconds

Josh at Drewberry was extremely helpful and friendly in answering my many questions about the policy before I went ahead.
Mark France
02/01/2018
What is level life insurance?
Level life insurance offers a fixed term policy that will guarantee a set lump sum tax free pay out when you die. For example If you were to take out a policy for 25 years with a sum assured of £100,000 and kept up to date with your premiums, your loved ones would receive the full lump sum if the worst were to happen within those 25 years.
As a plan it is most often used to protect an interest only mortgage or to provide a level of protection for your family. It is a very simple product, you choose a level of cover and the length of your cover, so long as you continue to pay your premiums if the worst were to happen your loved ones would receive the chosen level of cover as a tax free payment.
If you are looking to protect a repayment mortgage or any other loan which is being repayed over time it may be more cost-effective to consider a decreasing life insurance plan.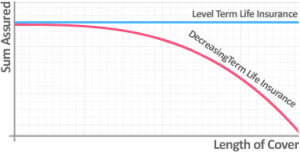 Do I need this protection?
The need for level life insurance will vary depending on each individual's circumstances. If you have responsibilities such as a family and worry about how they would cope if you were no longer around, level cover would ensure that they would be financially secure.
If you ask yourself the question would there be any financial liabilities to meet should the worst happen to me you will get a good idea of whether you should consider life cover.
If you don't want a mortgage, car loan or any other financial liability to be passed on to your next of kin then it is sensible to look out how you can protect them. Life Insurance is a simple and relatively inexpensive policy which can make all the difference if something unexpected was to happen. A 30 year old male taking out £100,000 of life insurance to age 65 would cost £6 per month.
How much does it cost?
The cost of level term cover will vary according to a number of different factors both directly linking to the level of cover taken out and the individual taking out the cover.
Cover factors that will affect the monthly premium will be the length of cover, level of cover and policy options.
Length of cover – The longer the length of cover the higher the risk to the insurer and therefore the higher your monthly premium, taking out a policy for ten years will cost less than one that was for 25 years.
Level of cover – The more protection you require the higher the premium as the insurer will have to pay out more should a claim arise, therefore £100,000 of cover will cost less than £200,000.
Policy Options – There are a number of extras you can add to your plan including critical illness cover and indexation, opting to include these extras either increase the risk to the insurer or their exposure and so the monthly premium will be higher to take account of this.
Personal Factors such as age, health and smoker status are very influential and have a great impact on the cost of level term cover.
For instance, if you are a 55 year old smoker who has existing health issues the policy premiums will be a lot higher than that of a 30 year old non-smoker with no health complications.
Including critical illness insurance?
With a Level Term Insurance policy you can tie in critical illness cover as well, this means that you will be covered if you were to suffer one of a defined list of critical illnesses as per the insurers terms.
It is important that you do not assume that if you take out critical illness you will be covered for all eventualities. The majority of policies will cover between 35-50 serious illnesses such a cancer, heart attacks and strokes, however it is important to read the insurer's terms as often for a claim to be made the condition has to be of a certain severity.
If you were to include critical illness cover with your level term insurance the cost of premiums will increase to account for the additional risk covered. Given the risk of serious illness is much higher than death the premium increase can be significant.
Don't Confuse Terminal Illness and Critical Illness
You may think that critical and terminal illness covers are the same thing however this is not the case. Terminal illness cover is included as standard on most Life Insurance policies and will pay out the sum assured early if you were to be diagnosed with a terminal illness and have less than 12 months to live.
Critical illness cover on the other hand will only pay out if you were to suffer one of the illness defined in your insures policy, so although you may have a critical illness a pay-out is not guaranteed.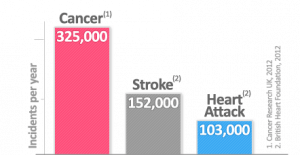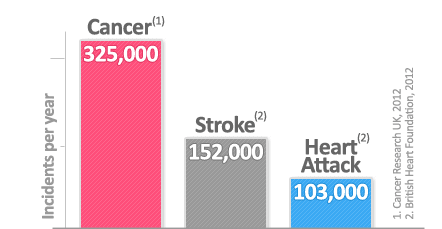 Joint or single policy?
Term assurance can either be taken out as an individual policy or as a joint policy for a couple.
In most circumstances it makes sense to take out two individuals policies as you end up with twice the level of cover with the monthly premium only costing 10-15% more, for more information on why this is it is best to speak to one of our experts.
Although joint policies were designed to cater for couples who have taken out a joint mortgage in most cases you will find it more cost effective to consider two individual policies.
Do I need to write the policy into trust?
Writing a policy into trust is a very important detail that often gets overlooked. Writing life insurance into trust ensures your loved ones (the nominated beneficiaries) receive the life insurance payment promptly and tax free.
If a policy is not written into trust it can end up forming part of the deceased's estate and significantly increase the time it takes for the benefit to get your loved ones and at a time when the last thing they want to be worrying about is their finances.
Do I need advice?
We are whole of market independent life insurance experts, we live and breathe protection and would be extremely surprised if you had a question or scenario we had not come up against before.
At the end of the day we are here to help people, if you are unsure of anything or just want some general guidance please do not hesitate to pick up the phone, 0208 432 7333.
Life Expectancy Calculator
Your Life Expectancy Results
Our Mission at Drewberry™
To provide expert financial advice and deliver a passionate 5-star service to help educate our clients so they can make informed decisions.
To help individuals and businesses throughout the UK to plan their financial future whilst protecting them against the financial risks they may face.
To provide quality financial advice in a transparent, friendly and professional manner.
Frequently Asked Life Insurance Questions
I'm looking to take out life insurance and was wondering if i would be covered abroad? I take a...
I want to get Life Insurance but can't find out any information about whether past medical conditions...
I've recently been given the all clear for cancer and it's really prompted me to get some...
I currently have a personal Life Insurance policy, but I just switched jobs and my new employer offers...