Legal & General Life Insurance
Personal Life Insurance
Founded
1836
Company Type
Public Limited Company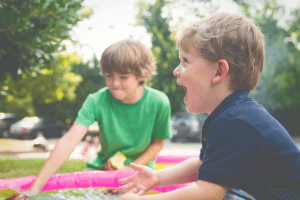 Company Overview
In a Chancery Lance coffee shop in 1836, Sergeant John Adams with five other lawyers formed Legal & General.
Since then, Legal & General has grown to become an international provider of insurance, pension and investment products.
In 2015, Legal & General won the 'Life Insurance Provider of the year' award from the Personal Touch Awards and in 2016 their assets under management exceeded £800bn.



Get 2 Months FREE Cover
By reaching this page you are eligible for two months FREE cover when you set-up your new Life Insurance policy.
Simply fill in the form on this page to apply your two months free discount and get your instant quotes or call us on 02084327333 and state the code VC2MF.
Compare Top 10 UK
Protection
Insurers

Takes approx. 60 seconds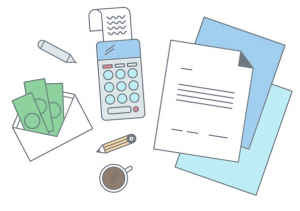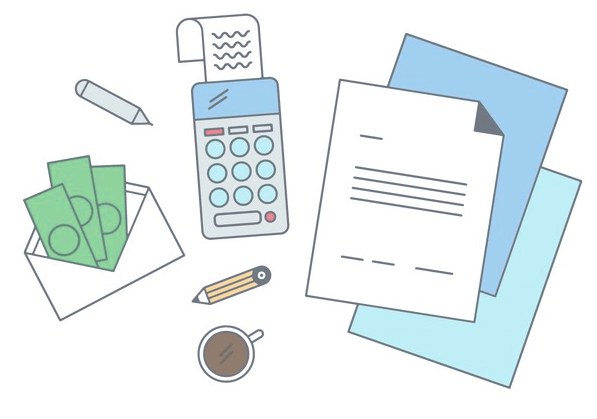 Life Insurance Overview
Legal & General are one of the UK's top providers of Life Insurance and have received many awards for their services to their clients as well as the industry.
Legal & General offer a range of additional benefits to expand your policy's cover, including SmoothMove which provides you with personal emergency services and legal advice if you are buying a new property.
If you take out a Joint Life policy, Legal & General will allow you to separate the joint policy into to two single policies with the same terms on divorce, dissolution of a civil partnership or if either half of the couple takes over an existing mortgage in one name or takes out a new mortgage in one name.
Legal & General regularly publish their Life Insurance payout rates. In 2016, they paid out on 98.6% of Life Insurance claims.
Legal and General will allow you to choose whether you would like to pay monthly or annual premiums for your policy.
If you choose Decreasing Life Insurance, Legal & General let you to choose your policy decrease rate rather than giving you a set of rates to choose from. This makes it easier to match your Life Insurance cover to your mortgage.
Need Help? Start Live Chat with our Experts

Neil
Pensions Advice

Robert
Income Protection

Legal & General Policy Conditions
Overview of Key Policy Details

Product

Life Insurance

Options

Level Term/ Decreasing Term

Policy Coverage

Single / Joint Life, First Event

Underwriting

Full Medical Underwriting

Premium Type

Guaranteed/ Reviewable

Terminal Illness Cover

Included

Optional Critical Illness Cover

Yes

Critical Illnesses Covered

38
Cover also includes 2 additional Critical illnesses that entitle you to a maximum benefit of £25,000 and will not affect your main benefit. Also included automatically is Total and Permanent Disability benefit.

Children's Critical Illness Cover

Yes
Children are covered for 50% of your main benefit or £25,000. Only one claim can be made per child and after 2 claims, this cover will end.

Indexation

Optional
Maximum increase of 10%. Premiums are increased by 1.5 times the percentage of your benefit increase, capped at a maximum increase of 15% per year.

Waiver of Premium

Optional
If you are employed at the time of taking out your policy, your waiver of premium benefit will use an Own Occupation definition of incapacity. Waiver of premium will not be available if you are older than 55 when you apply for your policy.

Minimum Entry Age

18 years old

Maximum Entry Age

77 years old
Life with Critical Illness cover has a maximum entry age of 67

Guaranteed Insurability

Available if the policyholder:

Marries or enters into a civil partnership
Experiences an increase in mortgage debt
Has or adopts a child or becomes a legal guardian
Experiences an increase in salary due to a promotion or change in employer

Policy Exclusions

Self-inflicted injury or suicide within 12 months of the policy start date
We have taken care to ensure that the information on this Drewberry owned website is accurate. However we can give no guarantee as to the accuracy of the content of the site. We accept no liability for any losses whether direct or indirect arising from errors on our part.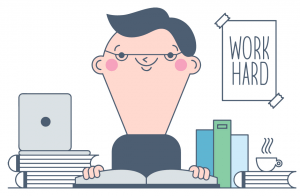 Drewberry's Legal & General Life Insurance Review
Legal & General Life Insurance policies have several cover options that can be changed at any time, making it easier to adjust your Life Insurance cover to match your circumstances.
Key Comparison Points
Legal & General Life Insurance policies with Critical Illness Cover cover 38 conditions as standard. There are policies on the market which will cover a higher number of critical illnesses, although the number of illnesses covered isn't always the main indicator of the quality of a policy.
If you opt for an index-linked policy, Legal & General will increase your premiums by 1.5 times your benefit increase. In comparison, some other insurers will strictly match your premium increase to the percentage increase of your benefit rather than adding any additional figure.
When you have an index-linked policy, Legal & General will not allow you to reject an increase in benefit without your policy's indexation being cancelled immediately after. Many other insurers allow you to reject a cover increase up to 3 times in a row before removing indexation from your policy.
Decreasing Life Insurance from Legal & General does not have a set interest rate while other insurers have set options to choose from. This means you can tailor your life insurance policy to match the same decrease rate as your repayment mortgage.
Legal & General will not allow you to end your policy before your 29th birthday.
If you choose to add Total and Permanent Disability benefit to your policy, depending on your circumstances they may use either an 'Own Occupation' or 'Activities of Daily Living' definition of incapacity. Other insurers may offer exclusively one definition of incapacity.
Additional Critical Illness cover is added automatically to your policy. This additional cover allows you to claim up to 25% of your benefit (to a maximum of £25,000) if you are diagnosed with low grade prostate cancer or an early form of breast cancer. This payout will not affect your main benefit and you will still be able to claim for full life or critical illness cover afterwards.
Additional and Optional Benefits
Accidental Death Benefit – your loved ones receive a payout if you die as the result of an accident while applying for your policy
Accident Hospitalisation Benefit – Legal & General pay £5,000 if you are in hospital with physical injuries for 28 consecutive days
Additional Critical Illness Cover – claim for certain conditions without your payout affecting your Life Insurance benefit
Child Accident Hospitalisation Benefit – Legal & General pay £5,000 if your child is in hospital with physical injuries for 28 consecutive days
Child Funeral Benefit – £4,000 is paid out to contribute to funeral costs if one of your children passes away
Family Accommodation Benefit – after 3 months of your child being diagnosed with a critical illness, you will receive £100 per hospital stay to pay for family accommodation (maximum £1,000)
Free Life Cover – receive a payout of up to £300,000 if you die between exchange of contracts and completion of a property purchase (maximum of 90 days of cover)
SmoothMove – if you purchase a new home within 6 months of your policy start date, SmoothMove will provide a 24 hour rescue service for up to 3 months to deal with any emergencies in your new home.  They can also supply legal advice.
Nurse Support Services – access a range of supportive and advisory services provided by qualified nurses if a loved one passes or you claim for critical illness/ terminal illness.
Optional Virtual GP – Via phone or computer, you will be able to access GP services 24/7 for advice and guidance as well as provide private prescriptions.
Financial Strength
As a member of the FTSE 100 index and with £894bn assets under management, Legal & General is one of the largest companies in the UK. Since its formation in 1836, Legal & General has demonstrated financial strength in all economic climates and today provides financial services to around 5 million customers in the UK.
Legal & General's retail Life Insurance in the UK has a 26% market share. The insurer has been a market leader for over 10 years. In 2016, their Standard & Poor's financial strength rating was AA-.

Excellent service. Well documented and prompt meetings arranged, with polite reminders. Good, clear advice and excellent product choice for me. Very pleased and highly recommended.
Kevin Ballinger
29/11/2018

We try to find out everything there is to know about the policies we advise on to ensure that we are in the best position to match you with the most appropriate policy.
Below, we have answered a few frequently asked questions given to us by our customers about your Legal & General Life Insurance policy. If you need any further help, please do not hesitate to call us on 02084327333.
Samantha Haffenden-Angear
Independent Protection Expert at Drewberry
L&G Life Insurance: FAQs
Q. How do Legal & General's reviewable premiums work?
A. If you choose reviewable premiums rather than guaranteed premiums, your premiums will be reviewed every 5 years and changed to ensure that your premiums match the value of your cover.
Unlike other providers, Legal & General will not value your premiums based on your circumstances,so they will not become more expensive as you get older. If after their assessment they calculate a recommended increase or decrease of less than 5%, then your premiums will not be changed.
Legal & General will use the following factors to determine whether your premiums need to be adjusted:
the number and the cost of claims L&G have paid and expect to pay in the future
the expected impact of future medical advances
insurance industry claims experience
any changes that have been made to applicable laws, regulations or tax treatment.
---
Q. What does the Accidental Death benefit cover?
A. The Accidental Death benefit is designed to provide you and your loved with some basic protection while you are waiting for your Life Insurance application to be either accepted or rejected by Legal & General. For up to 90 days after sending your application, you will be covered for a benefit of up to £300,000 to be paid if you die in an accident.
It doesn't matter what type of accident you are involved in, but there are some circumstances for which you will not be entitled to your Accidental Death benefit. These are death as a result of:
suicide or self-injury
dangerous sports or pastimes
aerial flight (with the exception of being a fare paying passenger aboard a licensed airline)
criminal activity
war, riot or civil commotion
abuse of drugs or alcohol.
Compare Top 10 UK
Protection
Insurers

Takes approx. 60 seconds
Frequently Asked Life Insurance Questions
I'm looking into obtaining Life Insurance so my family have enough to get by on should the worst...
I've recently been given the all clear for cancer and it's really prompted me to get some...
What's the ideal length of time to set my Term Life Insurance for? Is it better to set a longer...
I'm looking to replace my existing life insurance cover as i'm moving jobs and it's...