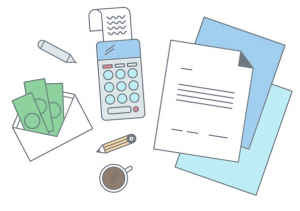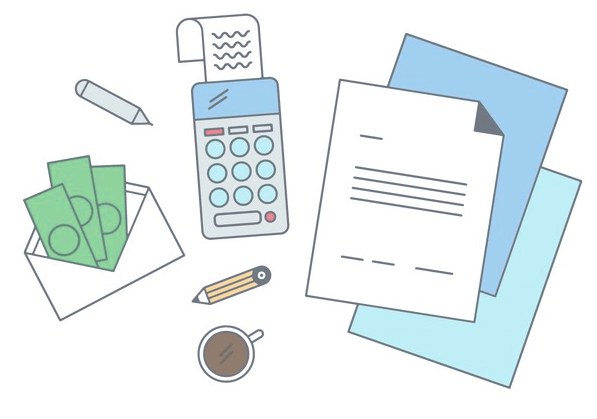 Private Health Insurance Cost Calculator
Any comparison of Private Medical Insurance is tricky. As you are not always comparing apples with apples you can't just compare policies based on price; you also need to look at the cover you're being offered for the amount you pay each month.
Each provider will offer a different level of cover as standard. You'll also find a different array of optional extras you can add to your policy to increase the breadth of your coverage. Some insurers even offer policies with different 'tiers' or 'levels' of cover (e.g. basic, mid-range and comprehensive Health Insurance packages).
The below information should give you a better idea of how much UK Health Insurance costs and some insight into the top UK providers, our Health Insurance Calculator pulls quotes from all of these major UK Medical Insurance providers to find you the best deal.
Compare Top 10 UK
Health
Insurers

Takes approx. 60 seconds
What is Private Health Insurance?
Private Health Insurance is an insurance policy that gives you access to fast, high-quality medical treatment in private healthcare facilities just when you need it the most.
In exchange for monthly premiums, your insurer will meet some or all of the cost of your private treatment. This can help avoid NHS waiting lists. Private medical treatment is offered in facilities with more amenities than would be available in the typical NHS hospital, such as private, ensuite rooms and round-the-clock visiting hours.
What Does PMI Cover?
PMI is designed to provide cover for acute (i.e. curable) conditions, rather than the ongoing management of long-term (chronic) conditions that can only be managed rather than fixed.
Acute conditions include the need for a joint replacement, for example, while chronic illnesses include conditions such as high blood pressure – something that can only be managed rather than cured.
Inpatient or outpatient cover?
Basic or 'core' Health Insurance provides cover for inpatient and day-patient treatment only. These are procedures where a hospital bed is required for a time, typically due to the need for surgery.


Core cover doesn't include the diagnostic appointments that lead up to the need for surgery – with just basic cover, this would have to be taken care of by the NHS.
To avoid longer waiting times for tests such as x-rays, ultrasounds etc. on the NHS, you may wish to add outpatient cover to your policy. This would provide you with a comprehensive Private Health Insurance plan. Here, once you've got a referral for diagnostic tests from your NHS GP and approval from your health insurer, the treatment route is entirely private.
Optional extras…
With some policies, you can add additional benefits to your policy to increase your level of cover yet further. These include:
Psychiatric cover
Therapies cover (e.g. physiotherapy, osteopathy)
Dental cover
Optical cover.
Need Help? Start Live Chat with our Experts

Neil
Pensions Advice

Robert
Income Protection
How Much is Private Health Insurance?
Calculating the cost of Private Medical Insurance isn't always easy as it depends on a number of factors, including:
Your age – the older we are, the more likely we are to need medical treatment.
Your location – living in areas with more expensive hospitals increases your premiums.
Your medical/claims history – if you have made a claim on Health Insurance in the past, you'll likely face higher premiums.
Your smoker status – due to the negative health effects of tobacco, smokers are charged higher PMI rates than non-smokers.
While you can't control the above factors, what is in your control is how comprehensive your Medical Insurance policy is. For instance, you can adjust:
Your level of cover – the most basic PMI will only cover inpatient treatment. Adding outpatient treatment, either partially- or fully-funded, will increase the cost of cover.
Outpatient limit – if you do opt to add outpatient cover, you can set a ceiling on the amount the insurer will pay for treatment each year.
Your excess – just like with car insurance, your excess is the amount you pay out of your own pocket towards a claim. The higher the excess, the lower your premiums.
Hospital access – many insurers include 'tiers' of hospitals, with access to the best facilities, e.g. those in Central London, costing more.
Optional extras – psychiatric, dental and optical cover are all popular additional benefits that are frequently added to Medical Insurance policies to increase the depth of coverage.
As you can see, there are lots of options to choose from with Private Medical Insurance – and these are only just the bare outlines. This is why we recommend using an experience Private Health Insurance broker such as one of the team at Drewberry to help.
We know the ins and outs of these policies like the back of our hand. We can also help you tailor them to fit with your circumstances and your Private Medical Insurance budget.
Matteo Mockler
Health & Wellbeing Expert at Drewberry
Calculate The Cost Of Private Health Insurance
When it comes to working out how much Private Health Insurance will cost, there are so many different options to factor into the calculation. If you're looking for Medical Insurance quotes, you'll need to consider:
Do you want comprehensive cover, so inpatient and full outpatient cover, or will just inpatient cover suit your needs as well as helping to keep costs down?
If you do choose outpatient cover, do you want to place a limit on the amount the insurer will pay each year to cut costs?
Do you want access to all of the best hospitals your insurer will provide, or would a mid-tier range of facilities be more appropriate to help keep a lid on the price of your PMI?
Do you want to place an excess on your policy to reduce the cost of your Medical Insurance? If so, how much are you willing to pay upfront for treatment?
Have you considered the 6 week NHS wait option? Some providers allow you to add this, which means you'll be treated on the NHS if the waiting list for the procedure/test you need is less than 6 weeks. This can significantly reduce the price of premiums.
What about optional extras? You may be able to add additional cover such as psychiatric care or dental and optical treatment to your policy for an additional premium.

All of the above will have an impact on the price of Health Insurance, so it can be a delicate balancing act between getting the cover you want at a price you can afford.
We'll discuss your needs with you to find out what you require. Then we'll crunch the numbers to calculate your Medical Insurance premiums based on the metrics you've specifically highlighted as important to you.
Emma Wilson
Employee Benefits Consultant at Drewberry

Excellent service. Well documented and prompt meetings arranged, with polite reminders. Good, clear advice and excellent product choice for me. Very pleased and highly recommended.
Kevin Ballinger
29/11/2018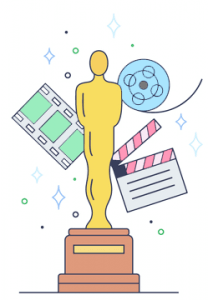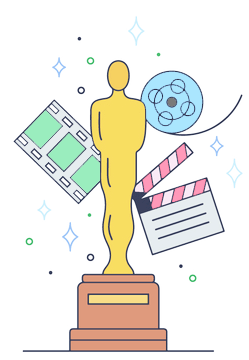 5 Best UK Private Health Insurance Providers
Compare Health Insurance Quotes From…

Aviva formed in 2000 from the merger of Norwich Union and CGU PLC in 2000, Aviva is also the world's sixth-largest provider of insurance.

Aviva's Healthier Solutions Health Insurance includes additional benefits such as access to a GP helpline, as well as a £100 benefit each night spent in an NHS hospital up to 30 nights each year.

AXA PPP Healthcare was providing Health Insurance before the NHS even existed, having been formed in 1943 as the London Association for Hospital Services.

Today it's one of the biggest Health Insurance providers in the UK, having completed the acquisition of Simplyhealth in 2015. AXA's Personal Healthcare Insurance policy has two levels of outpatient cover to control costs: Standard and Full Outpatient Cover.

Bupa is one of the best-known brands in the UK PMI sector. Founded in 1947 in the UK, Bupa is now a worldwide provider of Private Health Insurance and private healthcare.

Bupa Medical Insurance includes various different options, with its By You Health Insurance including two tiers: 'Comprehensive' and the more basic 'Treatment & Care'.

The Exeter was previously separated into Pioneer and Exeter Friendly; when they were bought together they became known as Exeter Family Friendly.

The Exeter is a friendly society founded in 1927 that provides a number of insurance solutions, including PMI. The Exeter offers three PMI products with different levels of cover: Health Essentials for Me, Health Choices for Me and Health Cover for me.

Vitality was founded in 2007 from the merger of South African insurer Discover and PruHealth and PruProtect, previously part of the Prudential Group.

Vitality are currently the fourth-largest provider of Private Medical Insurance in the UK. Vitality's excess is either paid once per year or once per claim, at the insured's choice.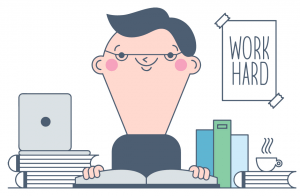 Get Expert Advice Calculating Your Health Insurance Costs

When it comes to something as important as your health, you want to be certain that you're getting the best policy for your needs. Health Insurance can be complicated because there are so many different factors to consider, so why not make use of an expert adviser?
The team at Drewberry is here to offer impartial and, most importantly, free Health Insurance advice. Once we've got your details and understand your needs, we can provide you with the best Medical Insurance quotes for your circumstances. Just pop us a call on 02084327333
Nadeem Farid
Employee Benefits Consultant at Drewberry
Compare Top 10 UK
Health
Insurers

Takes approx. 60 seconds
Frequently Asked Private Medical Insurance Questions
There are a number of good private hospitals in my area and I want to know if I can receive treatment...
I'm about to apply for private health insurance but I'm not sure what the difference is between moratorium...
We have a private medical insurance plan for our family and our eldest is going off to University soon...
I am considering taking out a health insurance policy and wanted to know whether the premiums would...
Other Popular Articles


Read our 2018 Best Private Health Insurance Guide, get expert advice and compare online quotes from AXA, Bupa, Aviva and other top UK private medical insurance providers...


Read our 2018 guide and find out what is covered by Private Medical Insurance? Tips on how to get the best cover and understand whether anything would be excluded...


Read our 2018 Private Medical Insurance guide, speak to our expert advisers and compare online quotes from AXA, Bupa and other Top UK insurers...


Read our 2018 guide to find out how Private Health Insurance works, get expert advice and compare online quotes from AXA, Bupa and other top UK insurers...